ROKR Cruiser Motorcycle LK504 3D Wooden Puzzle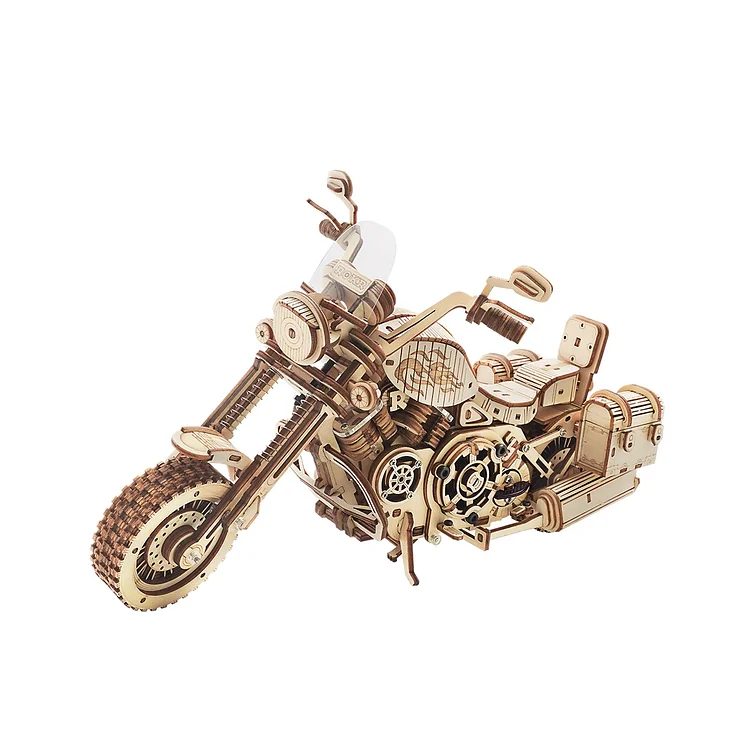 Product information
Assembled Size:
10.6*4.6*6.3"(27*11.6*16cm)
Sandstorms, revolvers, cowboy hats, roaming in the Wild West at sunset aren't enough. What you also need is a heavy-duty cruiser with a roaring engine. Ride it, be a modern-day Clint Eastwood, and drive solo into the wild western desert! Assemble this ROKR
3D wooden puzzle
and become the coolest tough guy!
Highlights
3D LASER CUT WOOD PUZZLES: Made from Eco-Friendly wood, this mechanical model is a puzzle you build by fitting laser cut pieces together with no messy glues or adhesives required.
MECHANICAL MODEL: These functional mechanical models are intricately detailed and worthy of your home and collection. Precise instructions are included along with illustrations.
FUN FOR ADULTS & TEENAGERS: Adults, teens, and older kids love the challenge of model building, and kids can learn about gravity, gears, design, and engineering concepts as they build!
THE BEST GIFT: This motorcycle 3D wooden puzzle toy can be given to children as a gift, you can build this model with your children in your spare time to enhance the parent-child relationship.
INDOOR ENTERTAINMENT: The complexity of this set brings people together and provides hours of amusement for everyone. A great family activity, this ROKR puzzle is engaging, fun, and exercises your mind!
Note: Due to customs policy, the wax may not be included in the package. Wax: you could use ordinary candles, crayons, beeswax, etc.
V-type four-cylinder engine, simulating the real structure of the locomotive
Shock absorbing and anti-collision axle, front suspension protection locomotive
30° steering tilt, movement/exhibition dual mode
Foot support braking system, free control of the motorcycle
Streamlined body with elastic line structure
Double side storage box and large capacity exhaust, classic shape, strong power