Rolife Sunshine Town Book Nook Shelf Insert TGB02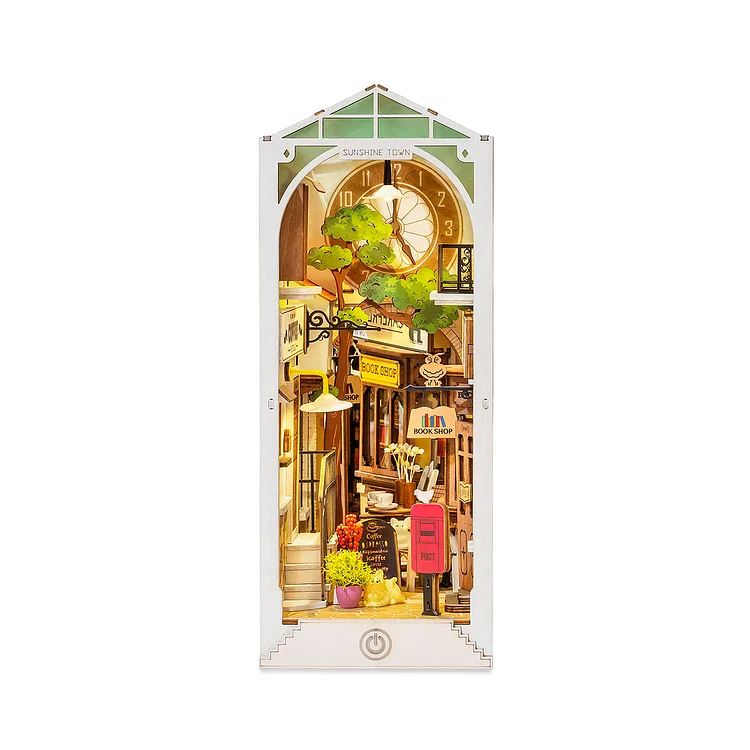 Robotime-Rolife Sunshine Town Book Nook TGB02 book nook is a creative 3D wooden DIY miniature house. We have offered you everything you need to build this mini-town scene - with all the wooden pieces and tools, you will gradually recover the entire scene, such as the stores, road, trees, clock, etc. It will be an easy and fun-to-build book nook shelf insert that is suitable for both kids and adults. This self-assembly book nook kit will also be a unique and exquisite decoration for your bookshelf and office desk. It will also look amazing when you put it in the dark with the warm lights on.
Notes
This Sunshine Town book nook kit has been beautifully pre-colored, with no paint required. But some parts in the kit may need to be painted. If you have more creative paint ideas, we are happy to see excellent work from you.
The package includes important information, and please keep it well for future reference.
Children must assemble under the guidance of adults in case of swallowing.
The product requires 2 pieces of AAA batteries.
Note: Due to customs policy, glue and battery may not be included in the package.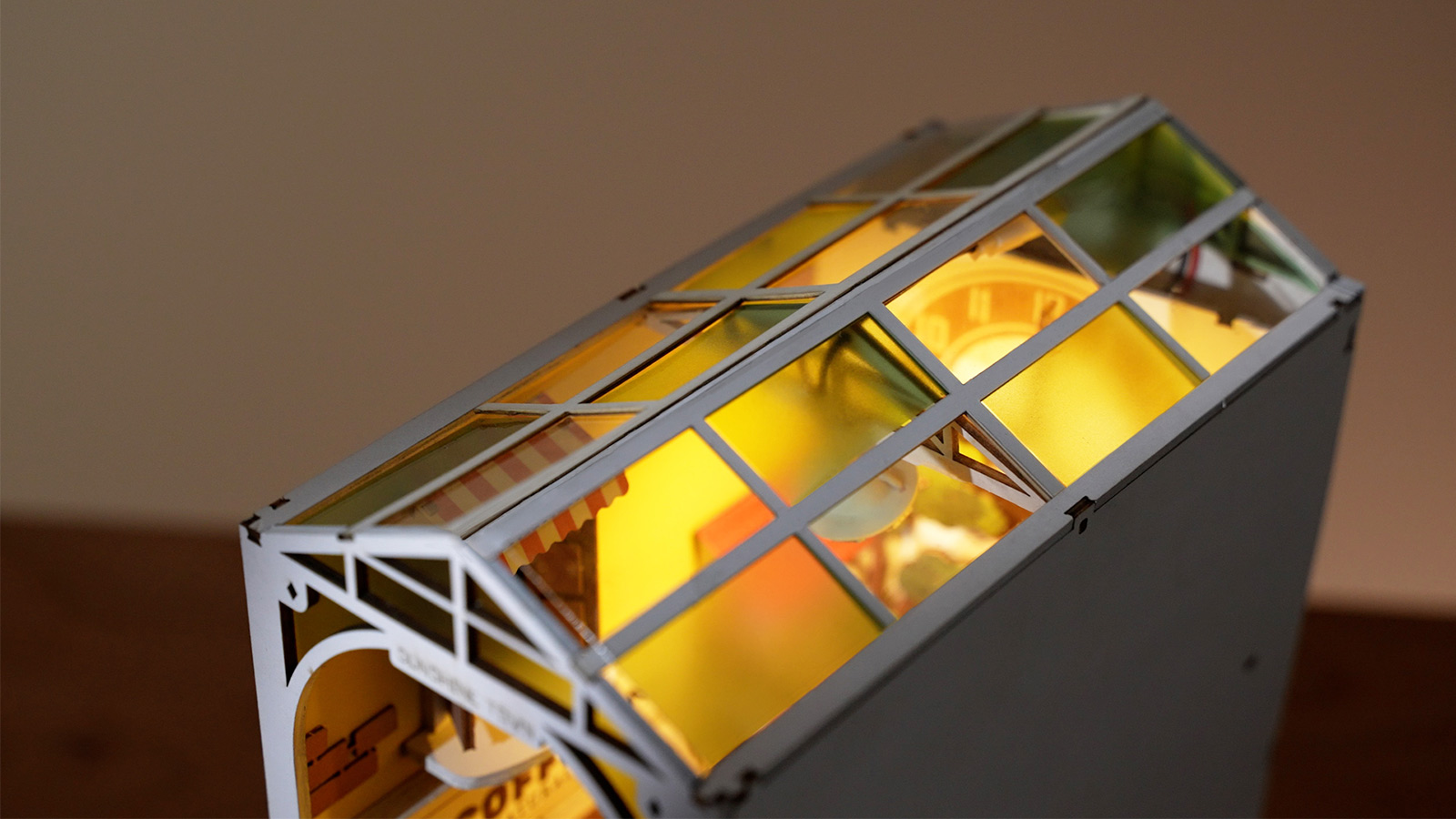 Strolling through the shady European alleys at dust, passing a bookstore, buying a cup of coffee, sitting under a tree and reading a book you like, some cats and dogs are playing around - it's easy to forget the time in this Sunshine Town.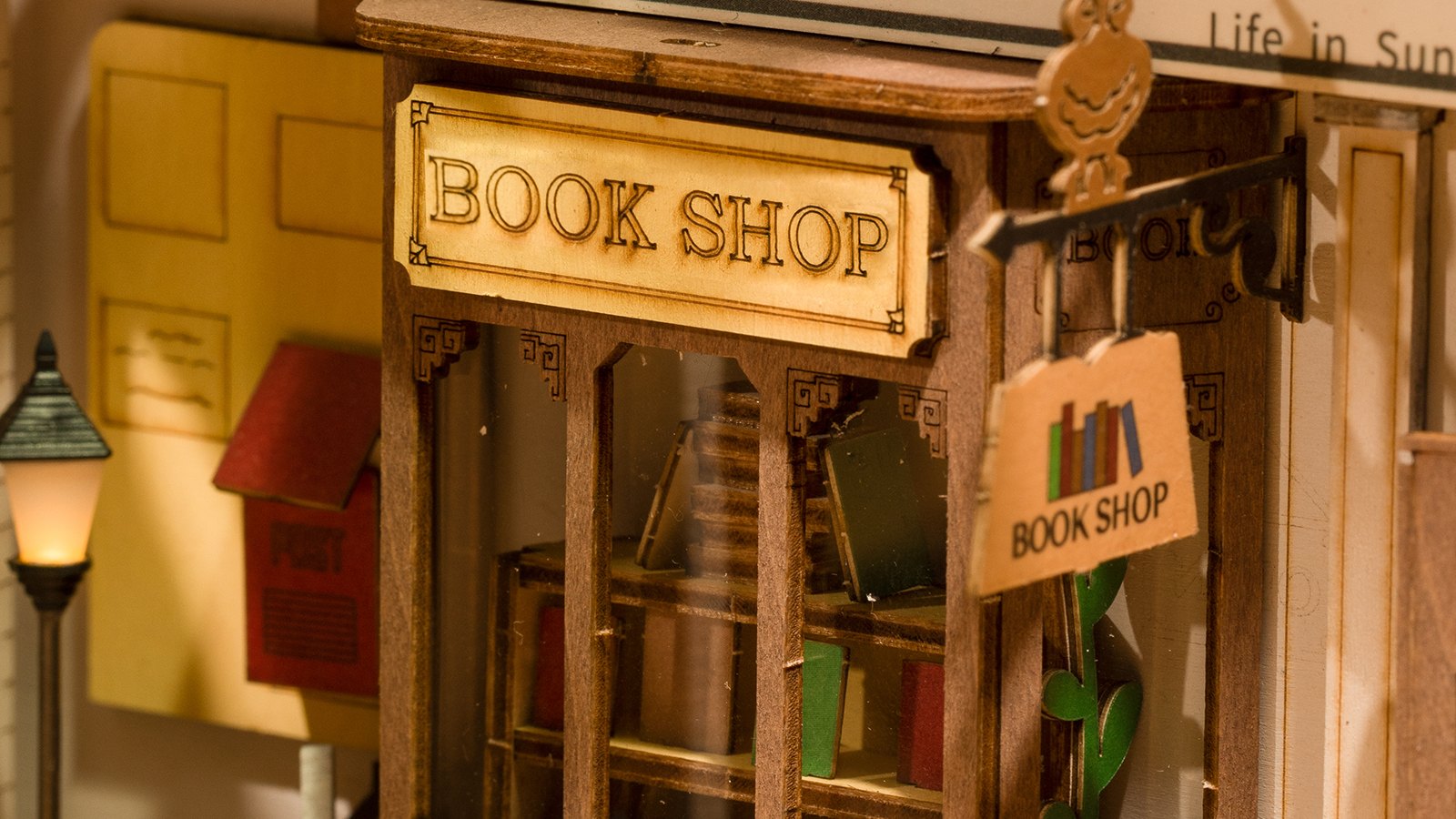 European romantic street scenes, nostalgia for the slow time in Prague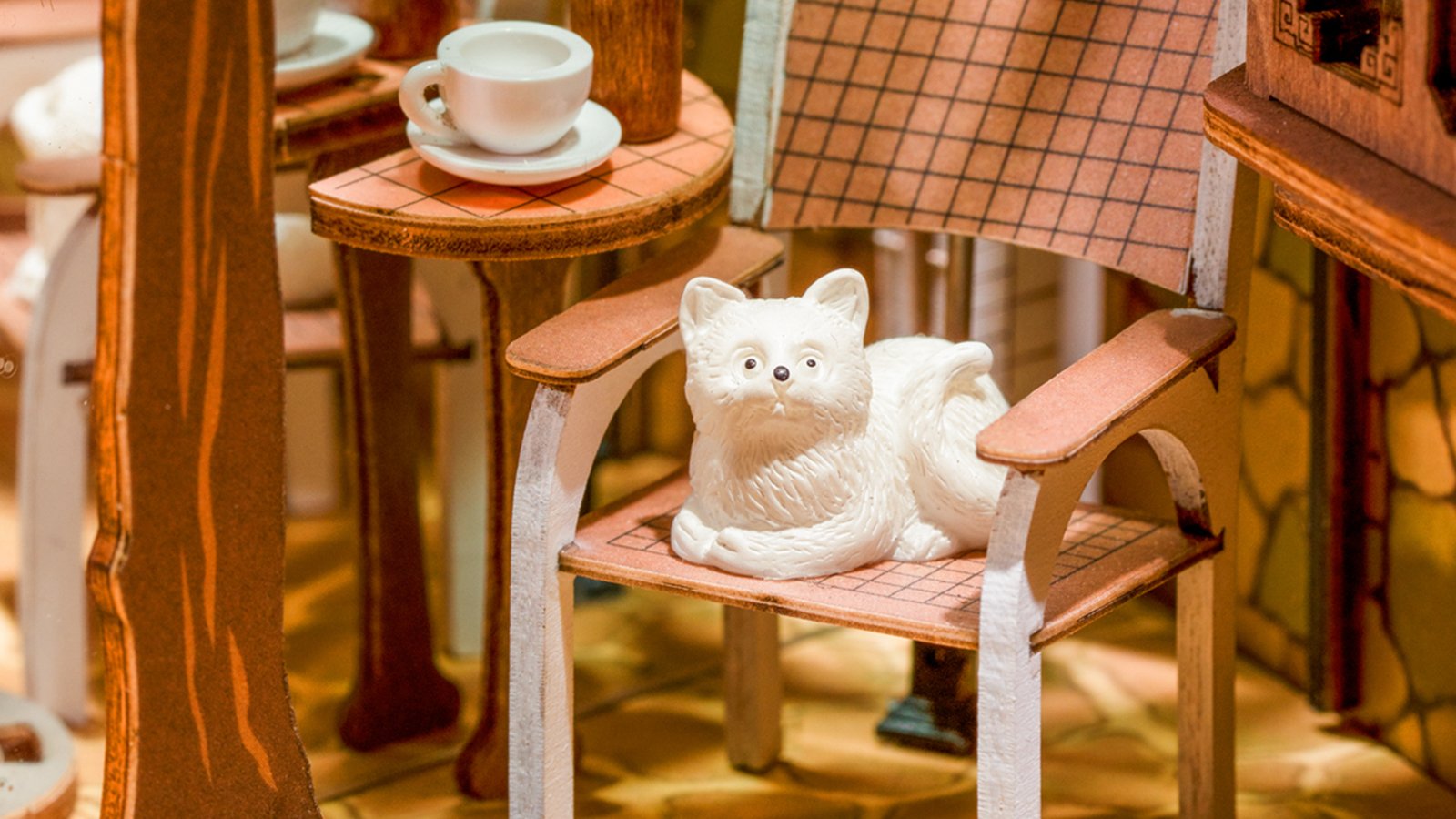 Translucent PET roof, feel the pouring of sunlight at dusk