Rediscover the Joy of Pinball with ROKR Wooden 3D Pinball Game Machine
Rediscover the Joy of Pinball with ROKR Wooden 3D Pinball Game Machine
Rediscover the Joy of Pinball with ROKR Wooden 3D Pinball Game Machine
Remember the good old days of spending countless hours playing pinball at the local arcade? With the Classic 3D Pinball Machine Model, you can relive those memories and experience the thrill of playing pinball once again.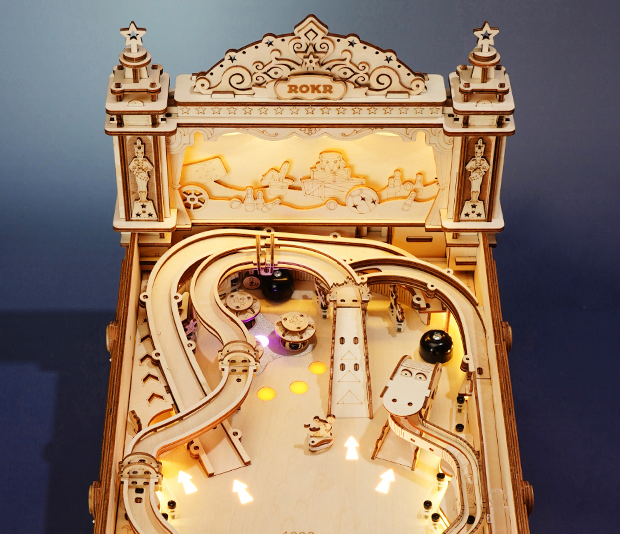 Unparalleled Design and Attention to Detail: Our designers took inspiration from the classic pinball machines and the iconic Windows pinball game, aiming to recreate the joy and excitement of pinball in a more accessible and affordable form. This labor of love is evident in the intricate details and the thoughtful design that our wooden 3D pinball game machine model boasts.
Key Features and Components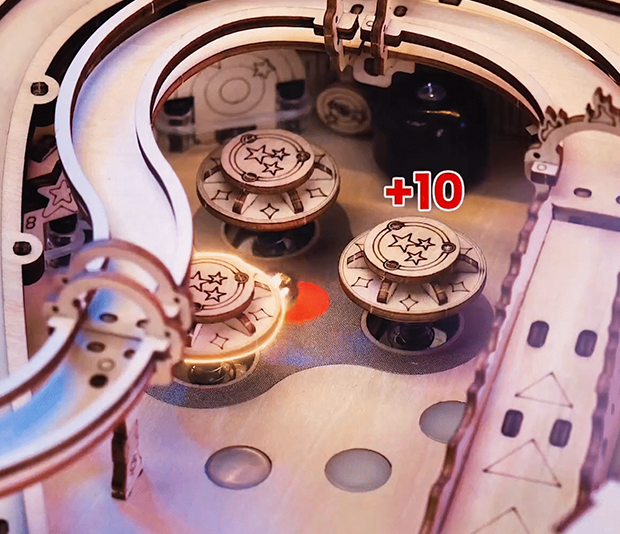 Conductive fabric and electromagnet: The iron ball triggers an electromagnet by simultaneously touching the conductive fabric and metal, creating a path for the electric current, which in turn propels the ball.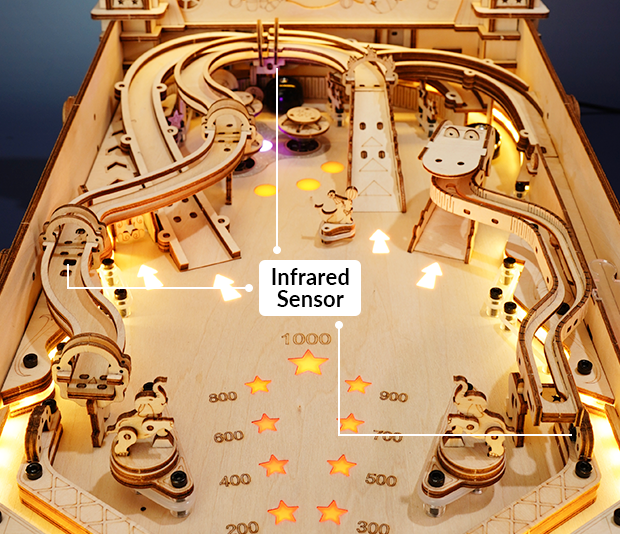 Infrared integration system: The model has three stacked tracks, each hiding an infrared sensor to record different scores as the ball travels through them.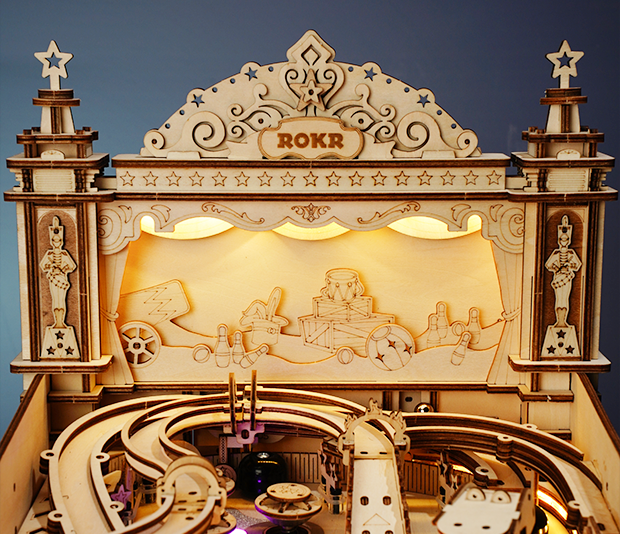 Light and sound effects: Dozens of LED lights create stunning visual effects in response to different scores, accompanied by pleasant background music and unique scoring and ball-launching sound effects.
Pure copper bells: To enrich the sound experience, we've added two copper bells that produce crisp and melodious sounds when struck.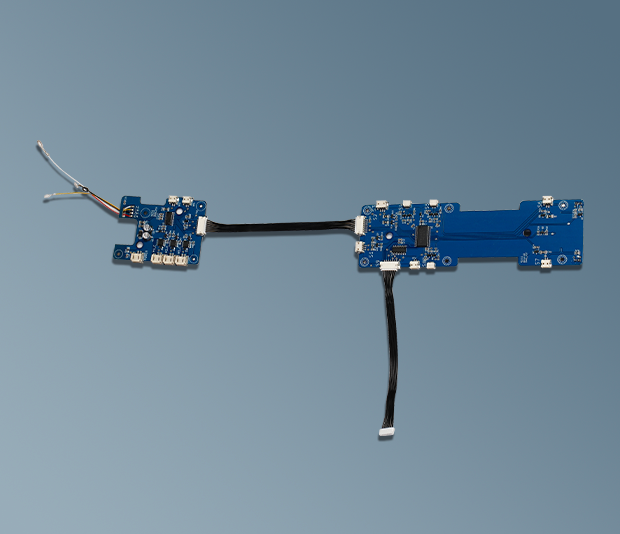 Integrated circuit module: For a seamless assembly experience, we've employed an integrated circuit module that simplifies the complex electrical installation process. No soldering or gluing is required.
Cherishing the Simple Joys of Life
Robotime wooden 3D pinball game machine model is more than just a delightful pastime; it's a testament to our designers' dedication to help people rediscover the simple joys of life. The model's charming design, innovative features, and educational value all contribute to an experience that brings families together and creates lasting memories.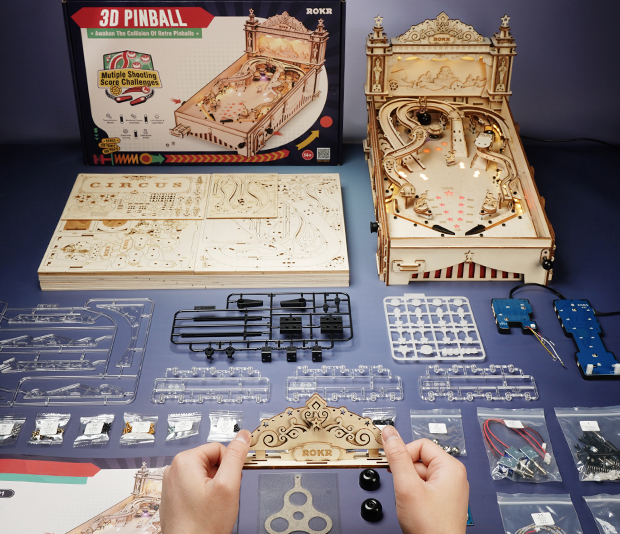 With a 6-star difficulty rating and an estimated assembly time of 18 hours, this model offers an ideal bonding opportunity for parents and their children. In addition to the assembly experience, the pinball game allows for entertaining and interactive competitions.
So whether you're looking for a fun new 3D wooden puzzle to challenge your mind or a unique addition to your gaming collection, or cultivate the relationship with your kids or friends, the 3D Pinball Machine Model is the perfect choice. Order yours today and get ready to experience the thrill of building and playing your very own pinball machine!