Best Back-to-School Gift Ideas in 2023
Best Back-to-School Gift Ideas in 2023
Best Back-to-School Gift Ideas in 2023
Another school year is about to start. Maybe you want to motivate your kids, fellow college students, or teachers or simply celebrate this new beginning. Either way, you can start it off with a bang with some of the best back-to-school gift ideas that Robotime has to offer this 2023.
Back-to-School Gift Ideas For Teachers
Teachers start preparing for the new school year days or even weeks before the first day of school. To thank them for their hard work, how about giving them a thoughtful present to let them know you recognize their dedication?
Here are some back-to-school gift ideas for teachers to help you show your appreciation.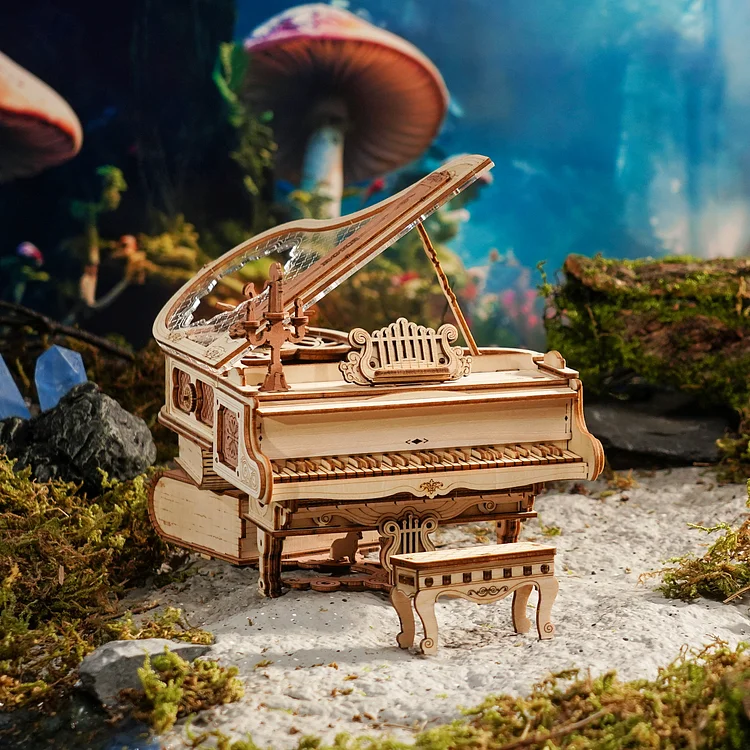 The Magic Piano Mechanical Music Box is an exquisite wooden puzzle that combines the sophistication of a grand piano, its delicate cogs and wheels, and an enchanting lullaby. Your teacher can listen to its beautiful tunes while doing her lesson plan or marking the exams, making it a more pleasant task.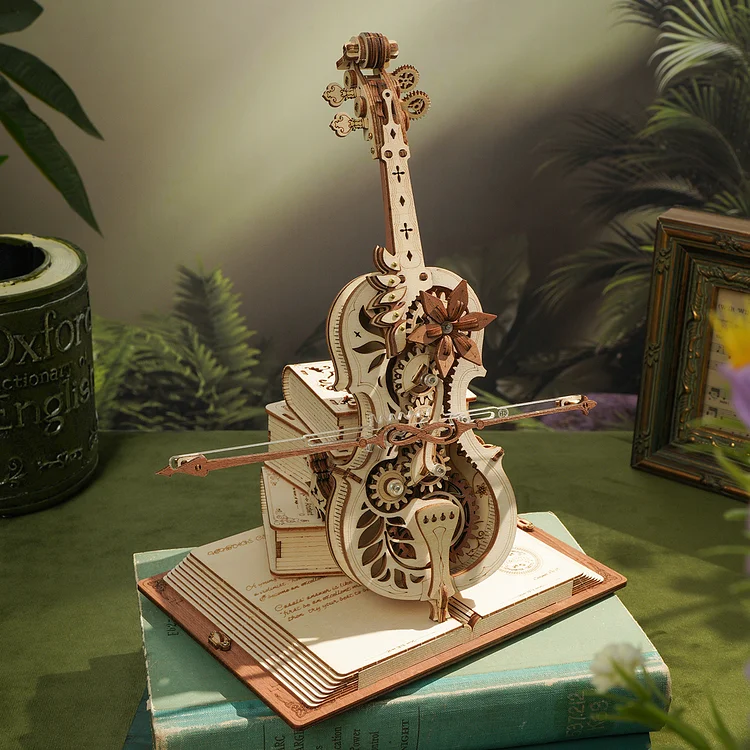 The Magic Cello is another mesmerizing piece from the ROKR Music Box series that teachers will love. From the ancient magical books that act as the cello's support to the back-and-forth movement of the self-playing bow, your teacher can relax while enjoying its beautiful melodies and romantic retro aesthetics.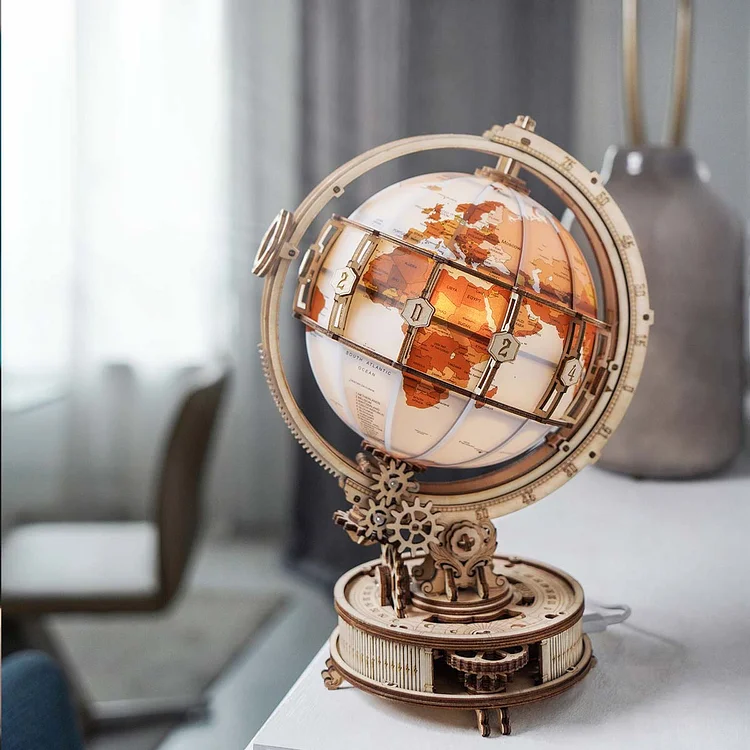 The Luminous Globe is one of the best back-to-school gift ideas for teachers with a no-nonsense approach. Not only is it a practical night light, but it's also a great vintage display piece that your teacher can explore using the miniature magnifying glass. With a 5-star difficulty rating, it's one of our harder wooden puzzles, so it can be a good challenge for your teacher as well.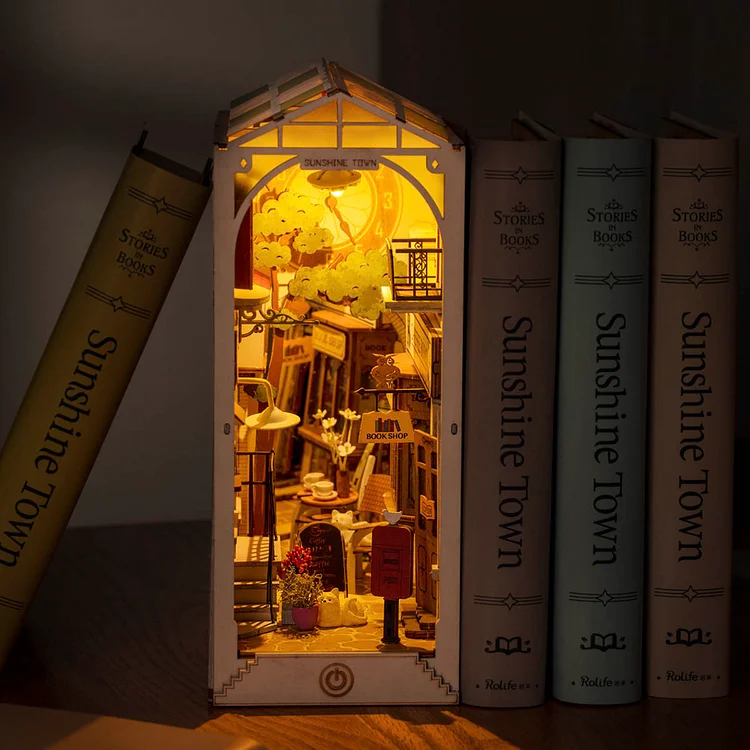 This DIY book nook shelf insert featuring happy little Sunshine Town will be an impressive display on your teacher's bookshelf in the classroom. It's a romantic piece with a lot of details that students can explore. Maybe it can even help your teacher encourage the students to get in touch with their creative side by showing the sense of accomplishment one gets from creating their own miniatures.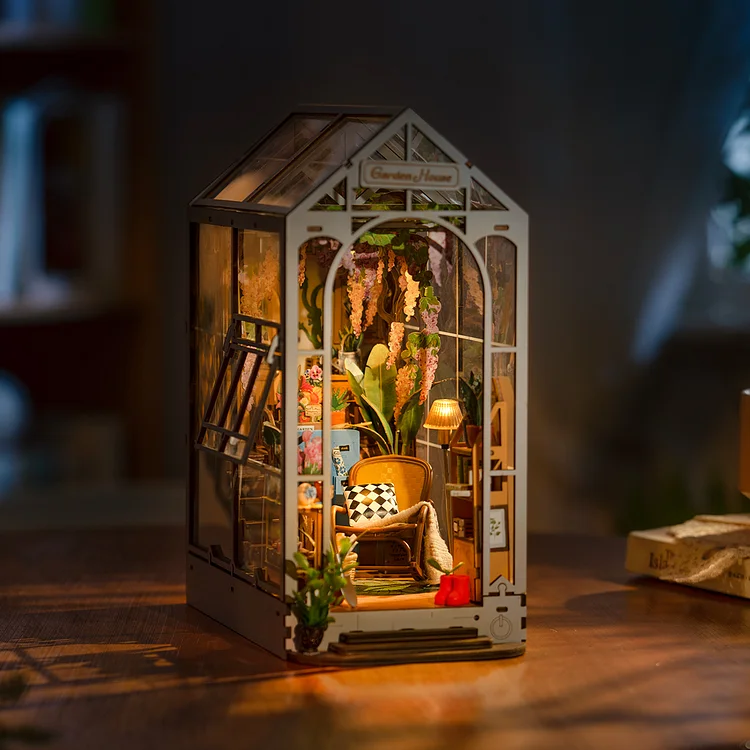 Invite your teacher to a world of romance and tranquility in this Holiday Garden House Shelf Insert. With just a bit of imagination, your teacher can smell the flowers, relax in a rocking chair, and feel the breeze coming in from the window. A rustic European-style garden house, it's the perfect getaway for quick breaks in between classes.
Back-to-School Gift Ideas For College Students
Whether you want to start on good terms with your new roommate or celebrate the start of another school year with your college friend, you can do both with a fantastic gift. Check out these fun back-to-school gift ideas.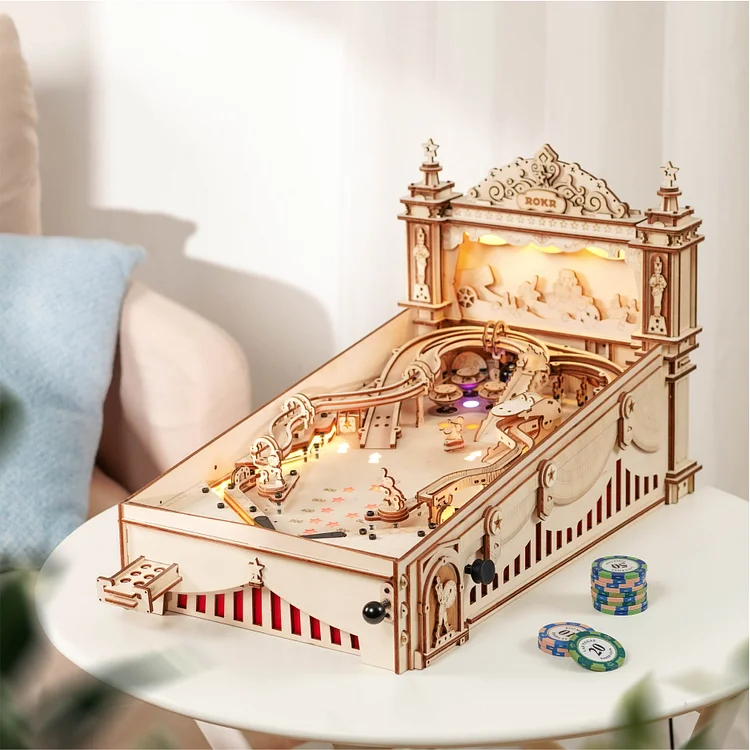 This DIY Pinball Machine is a great way to spark conversation with your new roomie. It's one of our most difficult wooden puzzles so, of course, two heads are better than one when it comes to its assembly. Then, you can have a bit of fun competition trying to see who can score higher. This vintage-style pinball game machine can also be a display piece, impressing anyone who drops by your room.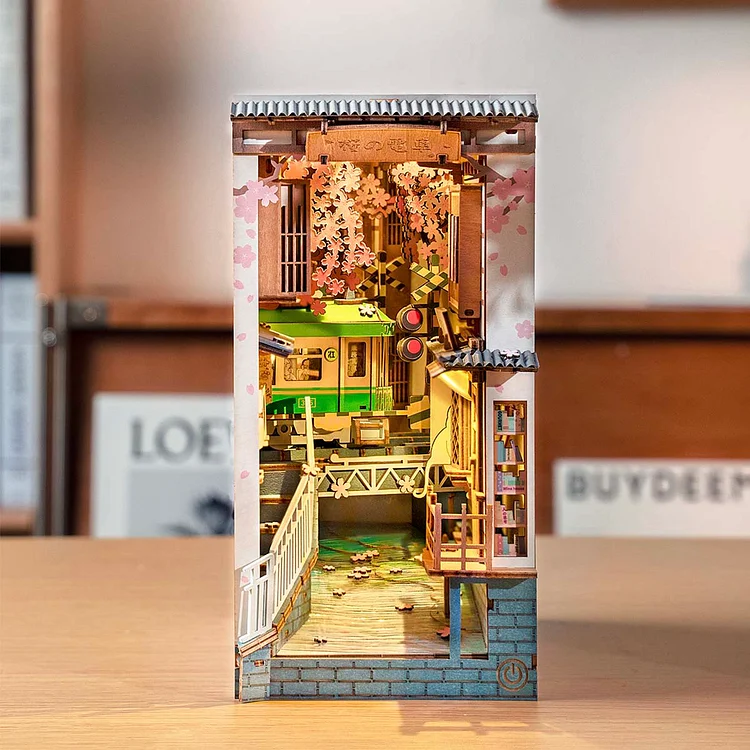 If your friend is a manga lover, then she will surely appreciate a gift of a shelf insert that she can use to organize her manga. It even features a scene with a Japanese train and cherry blossoms - two things you'll almost always see in the manga. When put in the dark, the warm light beautifully reflects on the river for a more picturesque view.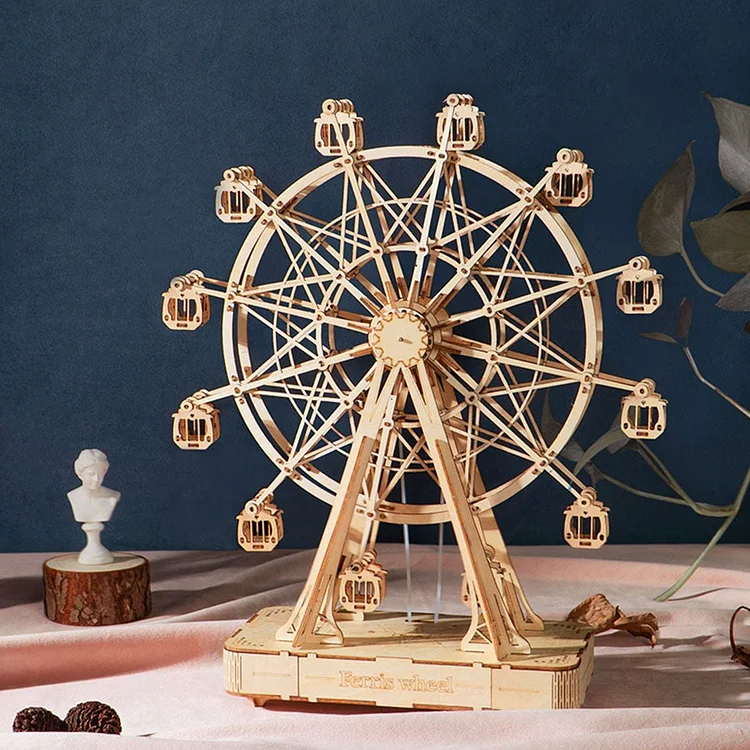 The Ferris Wheel Music Box can be a memorabilia or a promise to your college friend. It can remind her of the fun you had together when you went to a carnival or a promise of a good time when your next vacation comes. Bond together during the assembly wound it up, and watch as it spins while playing the tune 'Around The World 80 Days'.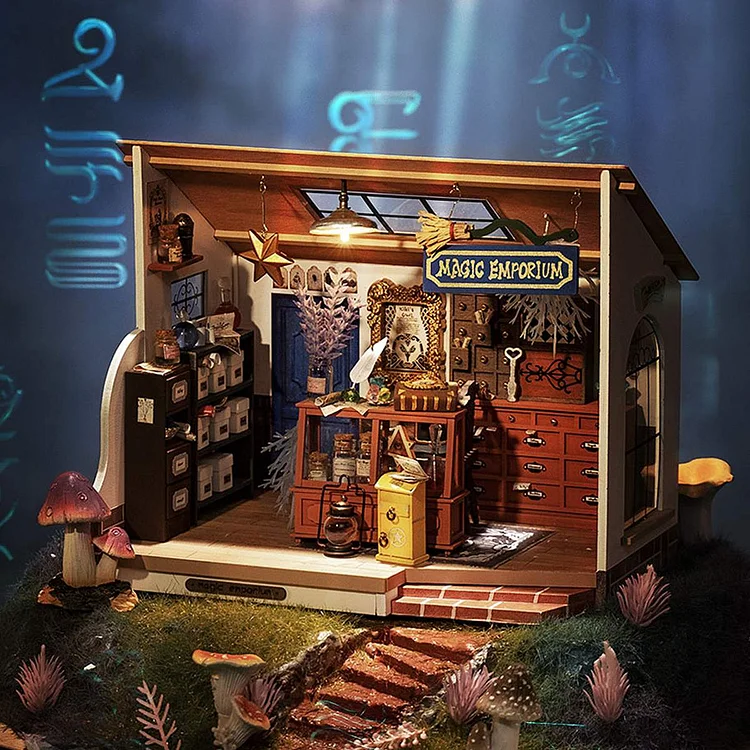 For college students who love anything fantasy and supernatural, a magic-themed miniature house kit is the perfect gift. From broomsticks and magic books to crystal balls and magic potions, there are so many little details waiting for your friend to tell its story. When midnight comes, Kiki's magic store is awash with warm light, lending it a more mystique and fantasy.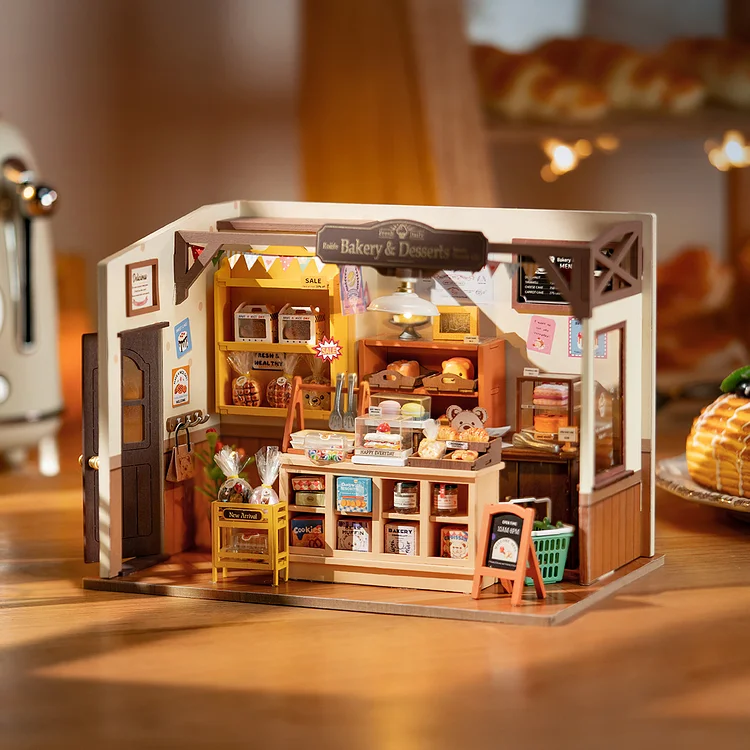 Becka's Baking House is a cozy miniature house with loads of delicious goodies on display. College students will enjoy its immersive assembly process and exquisite details like the enlarged top light, openable cabinet doors, and variety of products. It's a cute decorative piece that students can either place on their desks or bookshelf.
Back-to-School Gift Ideas For Kids & Teens
In this age of technology, when kids & teens are too fond of video games and social media, it's always a good idea to encourage them to do other activities. So, for your back-to-school gift this year, how about introducing them to miniature houses, DIY shelf inserts, and 3D wooden puzzles?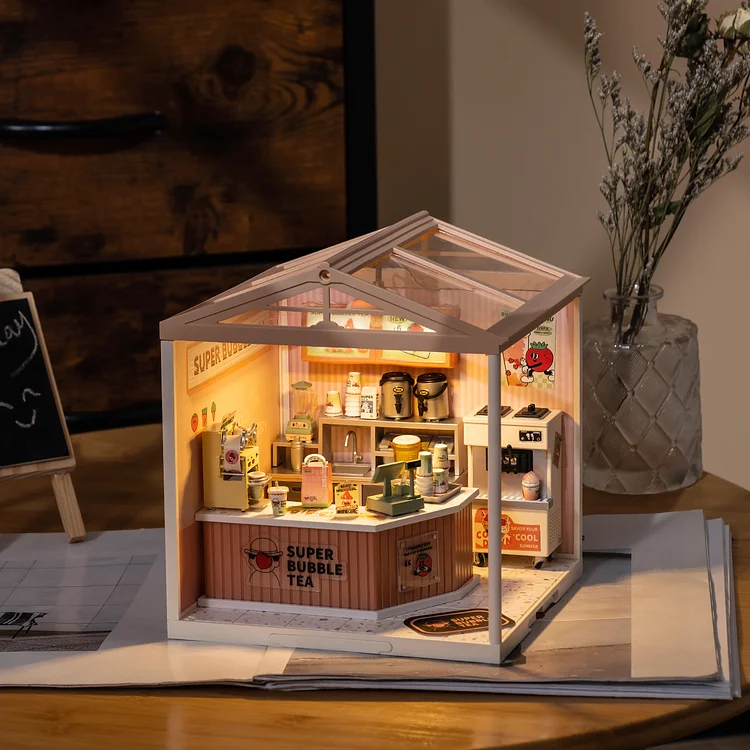 Bubble tea is all the rage nowadays. And that's exactly the reason why the Double Joy Bubble Tea Kit is a good place to start introducing your kid to miniature houses. It's something familiar yet different. Plus, it's cute too. It will teach them the value of patience and improve their dexterity, all while having fun!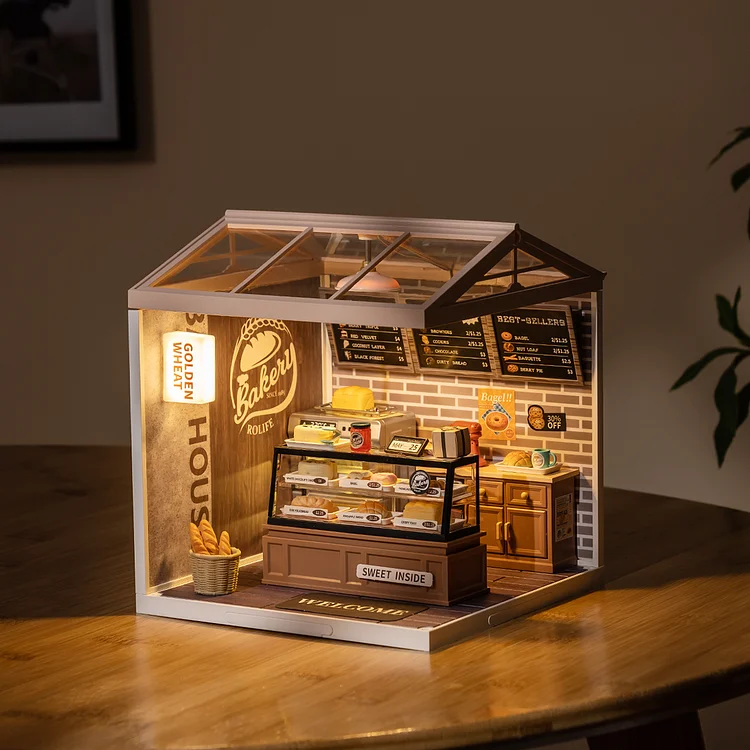 If your child already enjoys building miniature houses, you can encourage her to pursue this hobby by adding the Golden Wheat Bakery to her collection. It might be small but it's certainly chock full of interesting things to explore. There are bread and pastries on display, drawers that can be pulled, a small oven with lights to simulate baking, and more.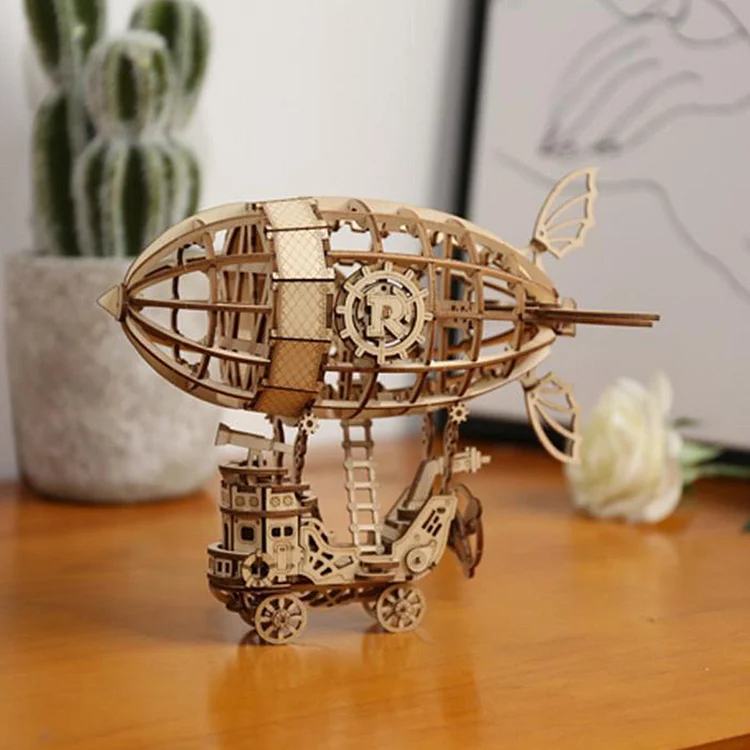 The Airship Model is one of the best back-to-school gift ideas for kids. This brain-building toy will teach them the importance of goal-setting, improve their eye-hand coordination, fine-tune their motor skills, enhance their learning skills, and show them the satisfaction of achieving their goals. The Airship Model also has just the right balance of ease and challenge, so it's great for kids. Plus, it looks really cool, so any kid will gladly give it the pride of place in their bedroom.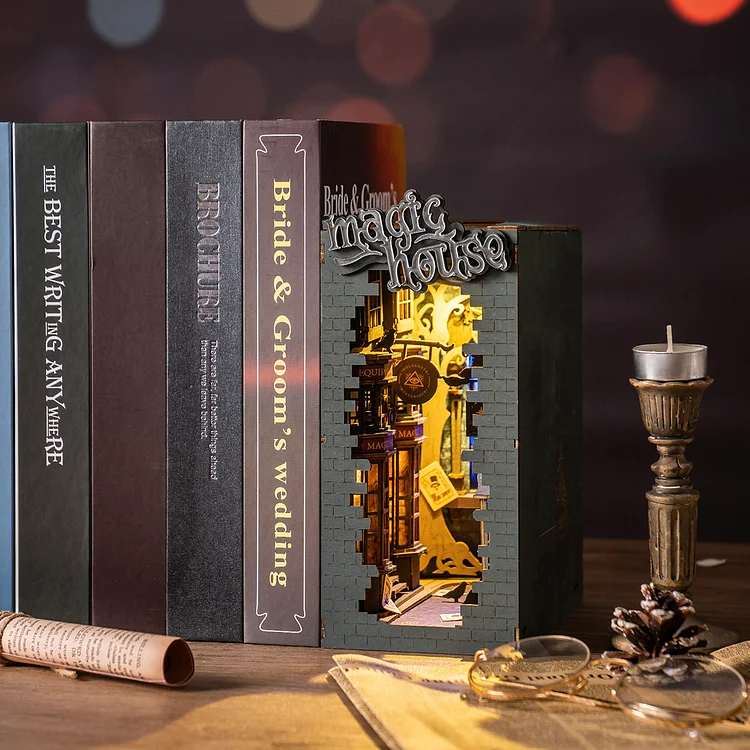 With the Magic House Shelf Insert, your kids can go to school during the day and explore the world of witchcraft and sorcery at night. This book nook shelf insert features a mysterious alley that's reminiscent of the Diagon Alley in Harry Potter. There are magic shops, a quirky tree silhouette, a clever-looking owl, a casually-placed broomstick, and strewn flyers that offer a glimpse of the magical world.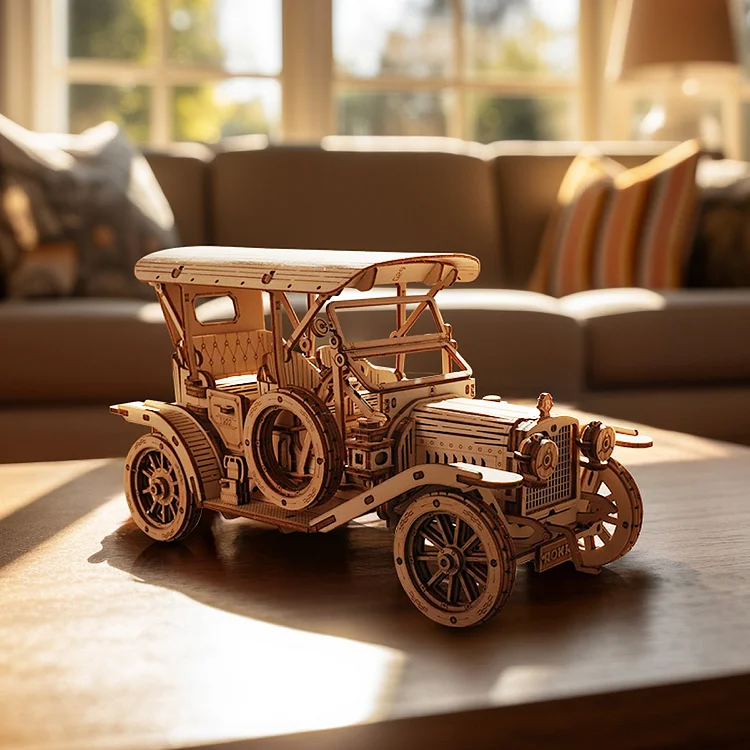 The Vintage Car Wooden Puzzle is a great educational toy that will become the piece of resistance of any automobile-loving child's collection. This dashing retro car sports a "runabout" body style that was popular in the 1910s, along with features like sofa-style seats and a spare tire that's placed on the side. Apart from improving your child's dexterity and other related skills, maybe the ROKR Vintage Car can also help spark your child's interest in history this coming school year.
Final Words
Hopefully, you've found inspiration in these back-to-school gift ideas be it for a teacher, college student, or child. These gifts are not just pleasing to the eye, but brain-boosting and fun too (For more benefits of playing 3D wooden puzzles, visit "How 3D Wooden Puzzles Effect People's Brain")! Just add a motivational message to these presents to make your recipient even more excited for the coming school year.