Rolife Classic Carriage 3D Wooden Puzzle TG506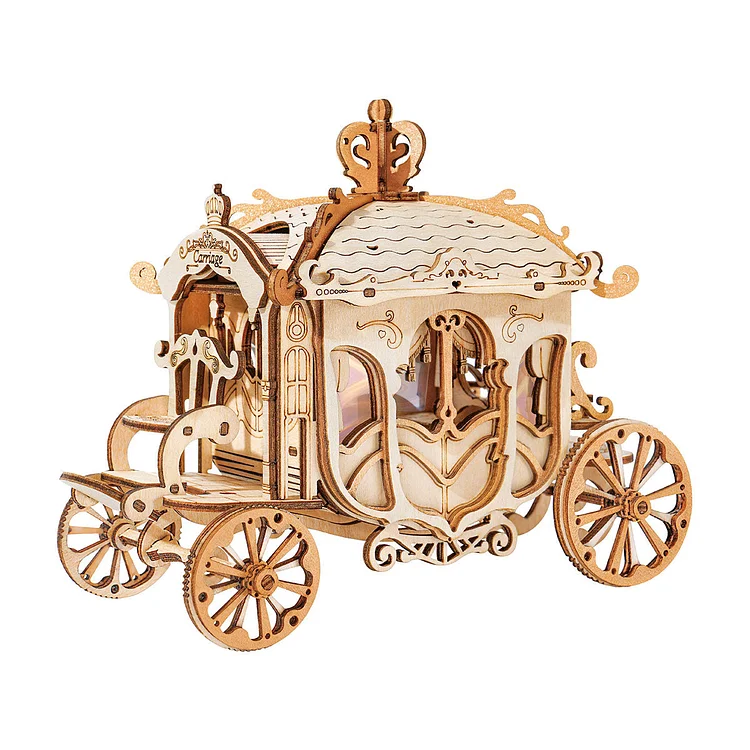 Rolife vehicle series is inspired by the vehicle evolution since ancient times, including three characteristic vehicle models, TG504, TG505, and TG506. They are designed with exquisite details into mini-scale models while retaining the original's complicated structures, from carriage to tram and car. Let these mini models lead you to the epic history of vehicle advancement.
About this item
Carriage Features -- The scale model car features vivid details of a superb coach, delicate windows, a coachman seat, and a crown on top. It will bring you back to the glorious mansion of old European scenes. Lovely display on shelf or desk.
Classic Look & Feel -- A vintage model car 3D wooden puzzle kit that you can build by yourself. Exquisite handcraft work for any antique car collection lover. The retro colors add a special touch to the puzzles kit.
Easy to Assemble -- A primary wooden 3d puzzle kit for the enthusiastic collectors. It uses precise laser-cut parts that fit well together. No toxic chemicals and 100% eco-friendly. Delicate parts need extra carefulness when assembling. We can provide replacements if you need them.
Relaxing Hobby -- It's a rewarding hands-on activity to build such an artistic car model. Take your time. The exquisite outlook will definitely wow people around you.
Cool Gift Idea -- Creative wooden puzzle kit suitable for both teens and adults. Ideal gift for friends, family, or party guests, banquets receptions meetings. And perfect for any occasion like birthday, Mother's Day, Father's Day, Christmas, anniversary.
"
"