5 Reasons why Robotime Products Are Suitable As Gifts
5 Reasons why Robotime Products Are Suitable As Gifts
5 Reasons why Robotime Products Are Suitable As Gifts
It's time for the annual gift-giving frenzy! Have you prepared a meaningful gift for them? If you are worried about this, try to learn about this brand "Robotime", you will find that it is the perfect choice to buy gifts.
Who's Robotime?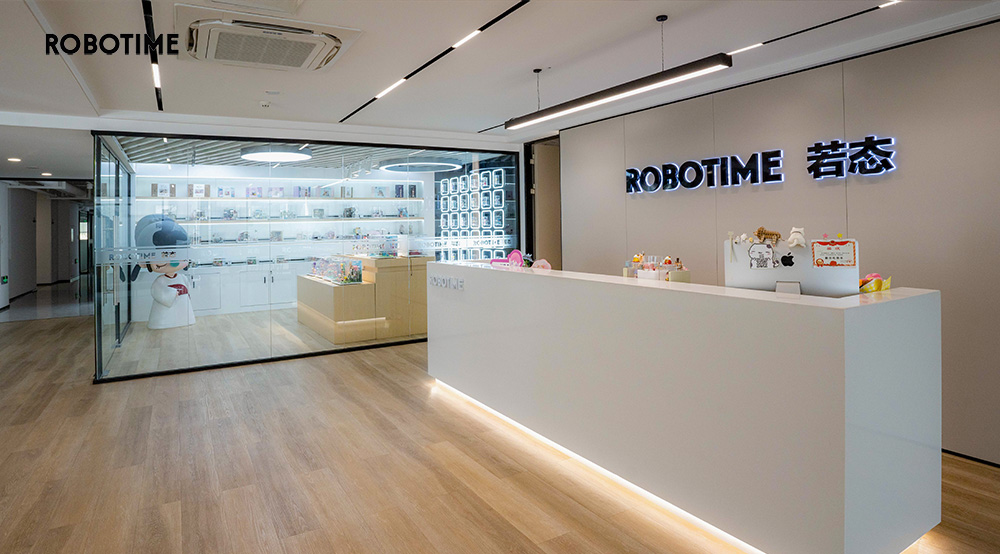 Robotime, founded in October 2007, is both a retailer and a manufacturer dedicated to providing innovative, imaginative, intelligent and interactive 3D wooden puzzles, DIY miniature houses & other creative craft building kits with safe, non-toxic and eco-friendly materials for both kids & adults.
Now, Robotime has two DIY creative assembly toy brands, including "Rolife" and "ROKR". Rolife focuses on DIY creative handicraft toys, such as DIY miniature houses, which are very creative with colorful and dreamlike scenes to meet people's dreams of beauty. While ROKR focuses on developing and producing 3D wooden puzzles with classic natural wood colors. The engaging assembly experience is very beneficial to cultivate people's hands-on ability.
Why are Robotime products suitable as gifts?
1. Delightful designs
You can definitely trust Robotime's excellent design. We proudly tell you that each product has amazing and original designs and is carefully developed by our professional design teams. In addition, with exquisite product details, Robotime stands out from the DIY field of manual creativity.
2. Proven high-quality
Most of the 3D puzzles from Robotime's sub-brand ROKR are made of wood, so we ensure the quality of products from raw materials. First of all, we use 100% non-toxic plywood as raw materials; Secondly, in order to put pieces together without glue, we use the most advanced laser-cutting machines to make its error less than 0.05 mm. At the same time, to prevent the parts from breaking during assembly, we try to control the thickness of each part as much as possible. Therefore, you can complete the assembly easily without glue.
The package of Rolife's DIY miniature house contains many small parts, all of which are made of non-toxic and harmless materials, so as to ensure the product quality and take people's health problems into full consideration.
3. A wide range of puzzles & miniature house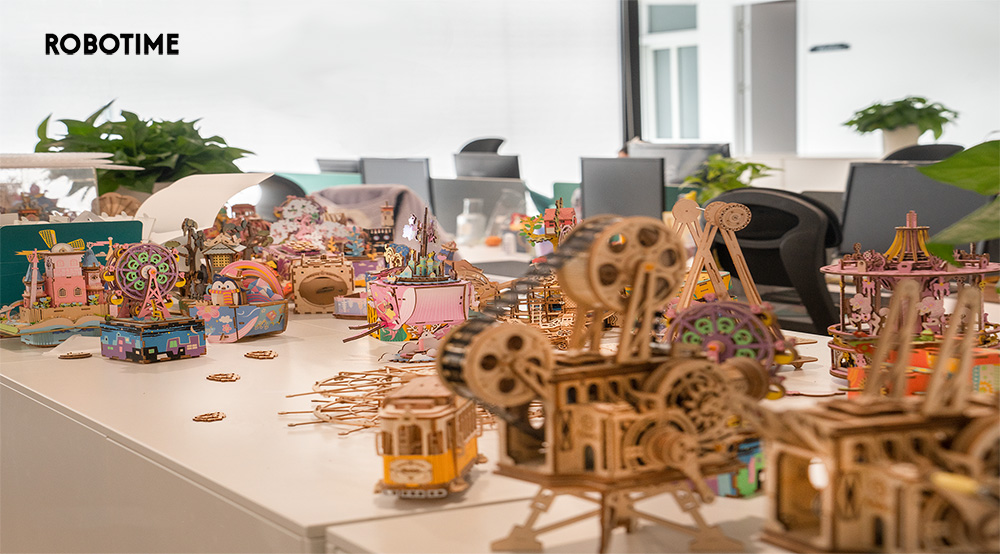 Whether you have heard of Robotime, ROKR, or Rolife before or even never built hand-assembly toys such as 3D wooden puzzles and DIY miniature houses, you should try to understand them. Robotime has various styles of 3D puzzles and miniature houses. Building these DIY toys can be helpful, such as improving your ability to use your hands and brains, enriching your imagination, and adding more charm to your room as decorations. (You can learn more about the usage of 3D wooden puzzle through ROKR Wooden Marble Run Can Develop Intelligence for Kids over 14.)
4. Reasonable price
As an interactive toy manufacturer, Robotime has good designs and provide high-quality products. We hope to connect with players to generate more interesting stories through our products. We also hope that players will recognize our products. These beautiful visions have always driven us forward. Based on that, our prices are very fair to enable anyone to afford them.
5. Practical and meaningful
We believe it is the most important to send your friends practical and meaningful gifts. It will not waste your money because your friends will gain more happiness from this. Robotime has a variety of 3D wooden puzzles and DIY Miniature Houses, which are suitable for all 14+ people. You can find the right toys for almost anyone.
In addition, these toys are very meaningful. Toys are scattered when sent, and they need to be completed to see the final shape of these toys. The assembly process will make them happy. After completion, these toys can be used as decorations, toys to play, furniture or educational tools to use. Are they very practical and meaningful? You should have a try anyway.
Last thought
This is the reason why 3D wooden puzzles and DIY Miniature Houses of Robotime can be used as gifts. If you want to buy gifts in this season but haven't decided where to start, you can consider Robotime, and now is the right time to order. Click All Products to find the gift you want.