Best & Unique Gift Ideas for Father's Day 2023
Best & Unique Gift Ideas for Father's Day 2023
Best & Unique Gift Ideas for Father's Day 2023
Father's Day 2023 is almost here! Have you made preparations for a present to honor your dad? Reflect on this question, as your father deserves recognition for all his accomplishments. Even dads who possess everything often don't seem to desire anything specific! But the ideal Father's Day gift should be present to express gratitude for their tireless efforts throughout the year and to commemorate the joyful moments shared with dads on this special day.
What Dads Really Want on Father's Day
What is it that fathers truly desire? Well, almost all fathers want to be appreciated! But most of the time, they won't express it to you. Dads never complain about the hardships they endure for their families and life. They always bear everything and provide the best life for us.
Therefore, no matter what, we should acknowledge their hard work. On Father's Day, we should grant fathers a special opportunity to feel cherished and relieve them of their responsibilities. In addition, it's also a good idea to write a thank-you letter to dads and prepare meaningful gifts to help them relax.
Unique Gift Ideas For Father's Day
Regardless, it is worth selecting an interesting gift for your dad. Here is a unique gift list prepared by Robotime for you. We have chosen some of the most unique and challenging gifts to delight your father, grandfather, and other significant individuals in your life.
Let's explore these fun gifts now!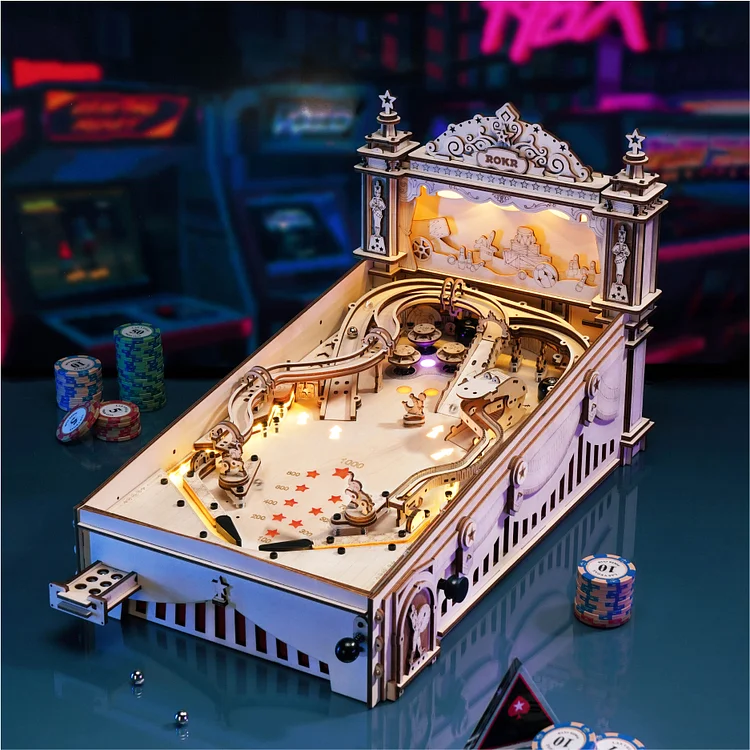 We all experienced a frenzy for the Windows Pinball game in the past. Now, that nostalgic 3D pinball game is back. ROKR drew inspiration from the classic pinball and utilized precise laser-cutting techniques to recreate the thrill and enjoyment of pinball in the form of an accessible and affordable wooden model kit.
With a difficulty rating of 6 stars and an estimated assembly time of 18 hours, this model presents dads with a truly engaging and enjoyable gift that will surely provide a challenge.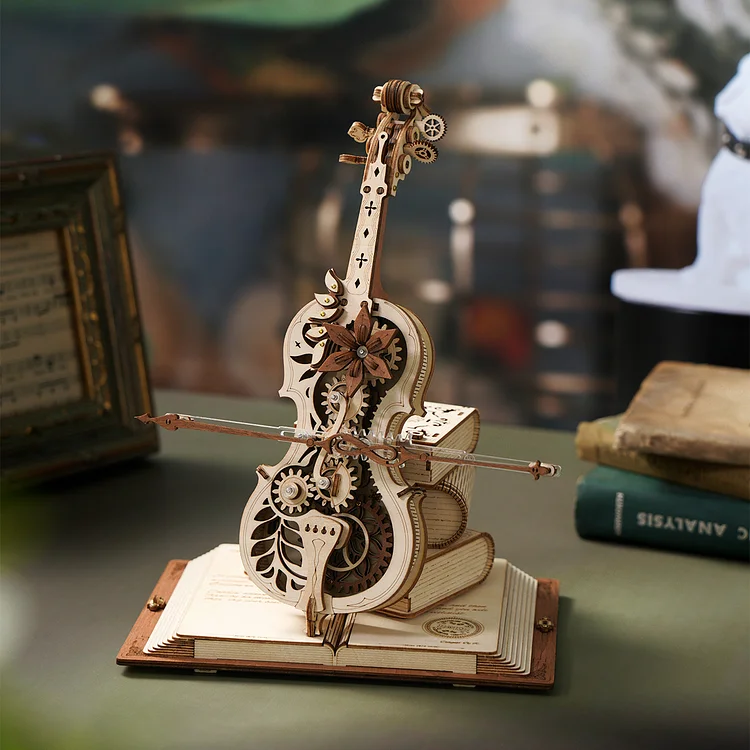 Music boxes have a long history, and nowadays, we can find them in various styles. However, this exquisite music box is enough to fulfill your every imagination.
This music box consists of two parts: a cello model and an ancient magical book. They are connected to each other, and to make it play a beautiful melody, you simply need to wind up the mechanism located on the base of the magical book.
As it starts playing music, the bow on the cello gracefully moves back and forth, as if a magical cello is playing itself!
This DIY craft kit is crafted to meet the desires of collectors. For dads who have a passion for collecting, this extraordinary music box will undoubtedly stand out as a cherished addition to their collection.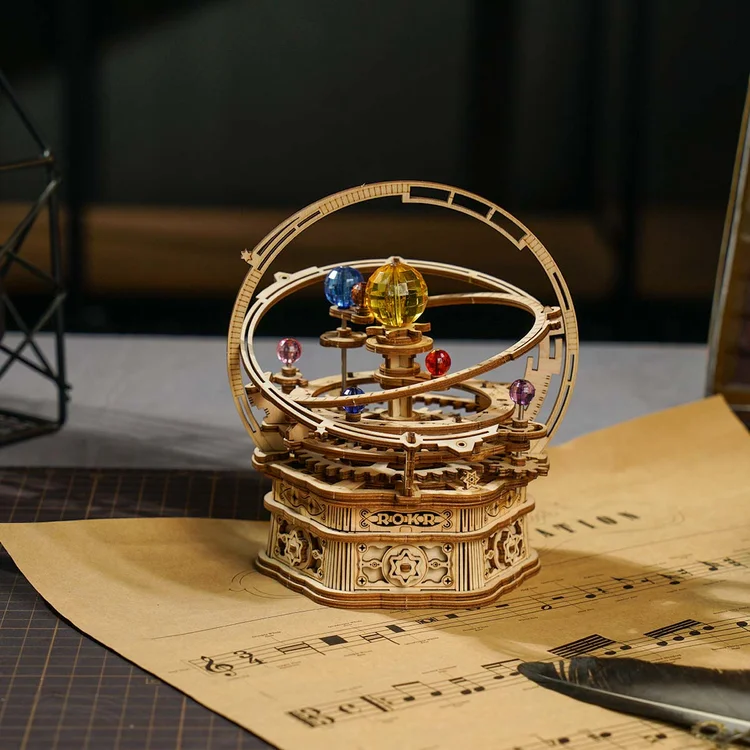 Orrery's model dates back to the 18th century and helps people learn and understand what the solar system is made of.The Orrery model can be traced back to the 18th century, it can help people study and understand the composition of the solar system.
This ROKR Starry Night Orrery pays homage to great science and invention. Faithfully replicating the composition of the original solar system model and made it into a music box. You will see how planets orbit when music plays.
It's nearly impossible not to be intrigued by products related to the solar system and even the vastness of the universe. For inquisitive dads, obtaining this item will hold great significance!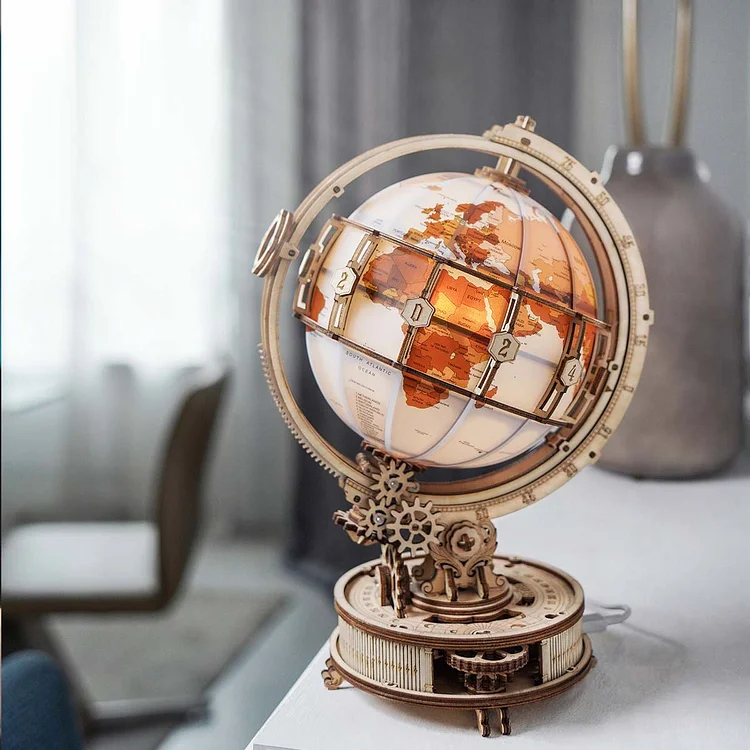 A globe is a great tool for learning geography.
Based on the globe model in the stationery store, ROKR's designers made it a multifunctional globe 3D wooden puzzle.
In addition to having all the functions of a regular globe, this globe can be connected to a power source for automatic rotation and has a warm light added, making it suitable for use as a night light.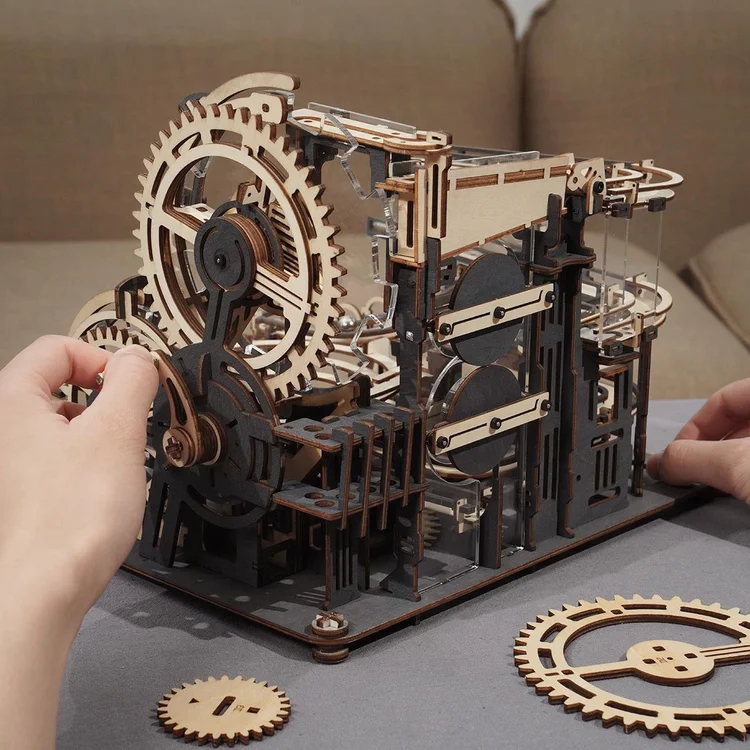 This "night city" takes "future technology" as the creative source and orbital ball as the carrier to show the rigid mechanical structure to the public and feel the order pleasure of steel ball rolling.
By shaking the handle, watch the marbles race madly along the slopes and curves. This creates an endless loop process, providing an immersive experience for dads who want to relax and watch the metal ball race wildly along the track.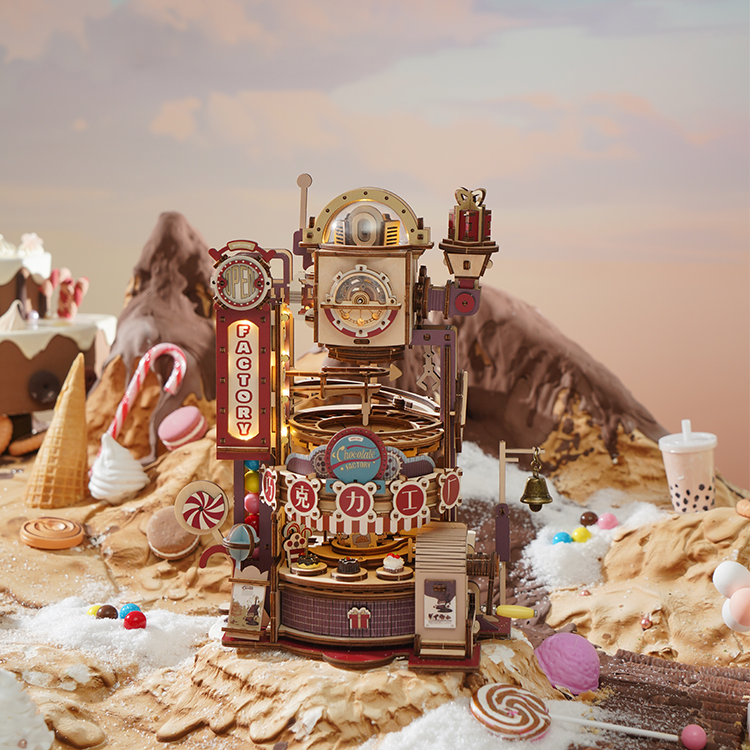 Like ROKR Marble Night City, it using a unique lifting mechanism to make the 'candy' reciprocate in the track, just like a real automated factory, running forever.
With its vintage appearance and exquisite design, it captures people's attention no matter where it is placed.
For dads who enjoy collecting or decorating, this is an excellent holiday gift. With the ROKR Chocolate Factory wooden model kit, you can immerse yourself in the world of automated chocolate production.
ROKR 3D Metal Beetle Model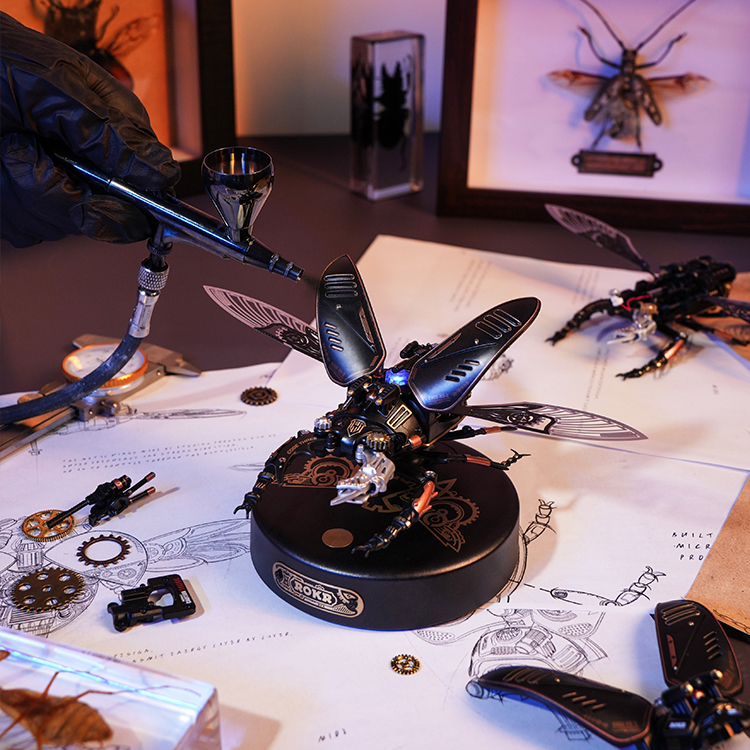 Does your father have a fondness for the mechanical punk style? We are excited to introduce ROKR's latest series products called ROKR Mechanical Age.
So far, ROKR has released two beetle models: Rhinoceros Beetle, Storm Beetle and Scout Beetle. They come from a team but with different abilities.
These beetles, equipped with various functions and styles, are perfect for both wild fluttering wings and showcasing.
For more details, visit: ROKR Mechanical Age