How to Build Your Own Miniature Coffee Shop with Rolife?
How to Build Your Own Miniature Coffee Shop with Rolife?
How to Build Your Own Miniature Coffee Shop with Rolife?
A fulfilling hobby makes us happy and enhances our life. It offers you the chance to master new talents while giving us something enjoyable to perform during your free time. Being able to choose from so many possibilities now is a huge blessing. If you're bored of the same old hobby and want to try something fun and creative, then DIY miniature house building is for you.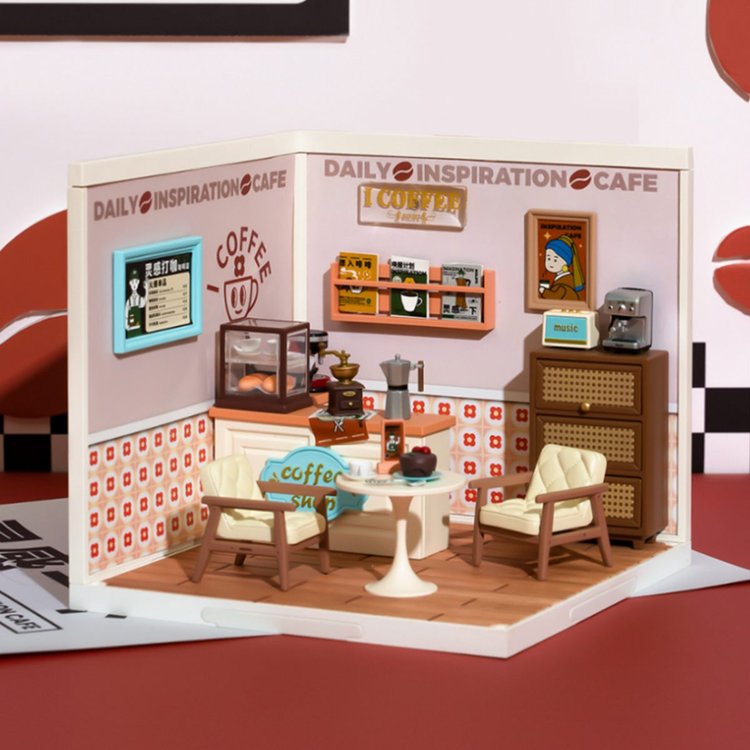 If you're thinking of starting with those massive Victorian doll houses, maybe you should hold off on that one. Start with something quaint and cute, like a miniature coffee house. Rolife Super Creator's Super Store Series - Daily Inspiration Café DW001 is the perfect starter kit for anyone who wants to take on this adorable hobby. It is a simple, do-it-yourself small residence. This inviting café is constantly crowded with individuals seeking creativity and will remind you of an ambient weekend morning cup of coffee with soothing music in the background. Its comfortable couches, engaging music, and a cool sip of iced coffee will inspire you to the point of explosion. Assemble it yourself using the provided materials and easy-to-follow instructions. Once you start building, you won't ever want to stop until you see your creation come to life!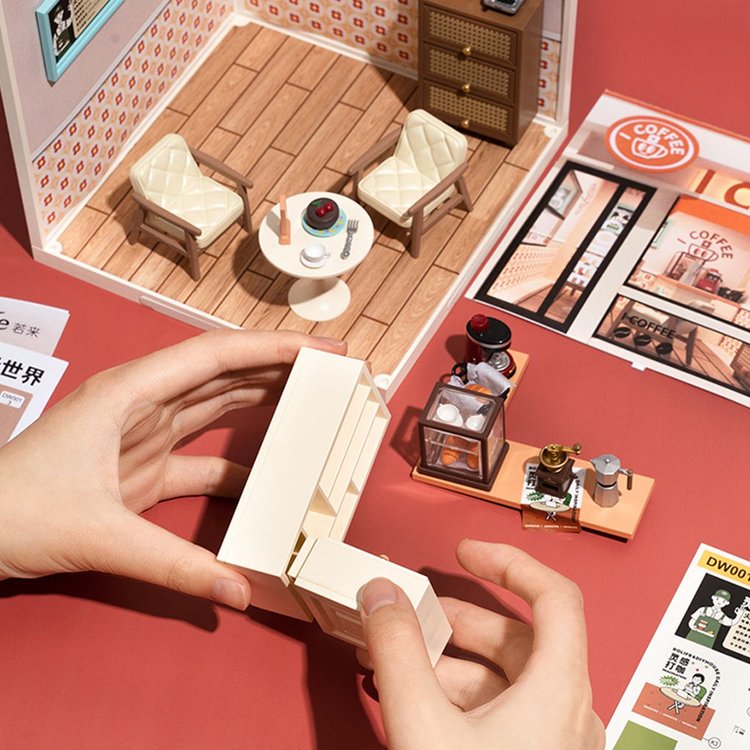 The set includes sets you'll need to build cute little cabinets, stickers for decoration, and small pieces to create intricate details. The paper materials for wallpaper and flooring, as well as other things like mini magazines to adorn your little cafe, have markers on them to make folding much more manageable. The best part is that there's no carpentry required, and you can glue everything together using a strong-hold glue provided in the kit. It is completely hassle-free, and you don't need to run to the shops to find things you need to put it all together.
What makes this tiny cafe magical is that it comes with lights. The item has a lighting system attached, and the battery compartment is artfully hidden and positioned on the rear of the item in the shape of an air conditioning unit. With a quick push to operate the switch and a lengthy push to change the intensity, you can also turn the lights on or off with simply a touch.
Additionally, you also have the option to add your flare into your creation. Don't just limit yourself to the provided materials of your DIY craft kit. You can explore new ways and new things to put into your little café that will make it uniquely yours. You can print out little photos or posters and add this to the walls; you can also put mini figure dolls in it, such as the 'Nanci Maid' (from Rolife's Teatime surprise figure doll series), to create a more immersive scene with stories! The possibilities are endless!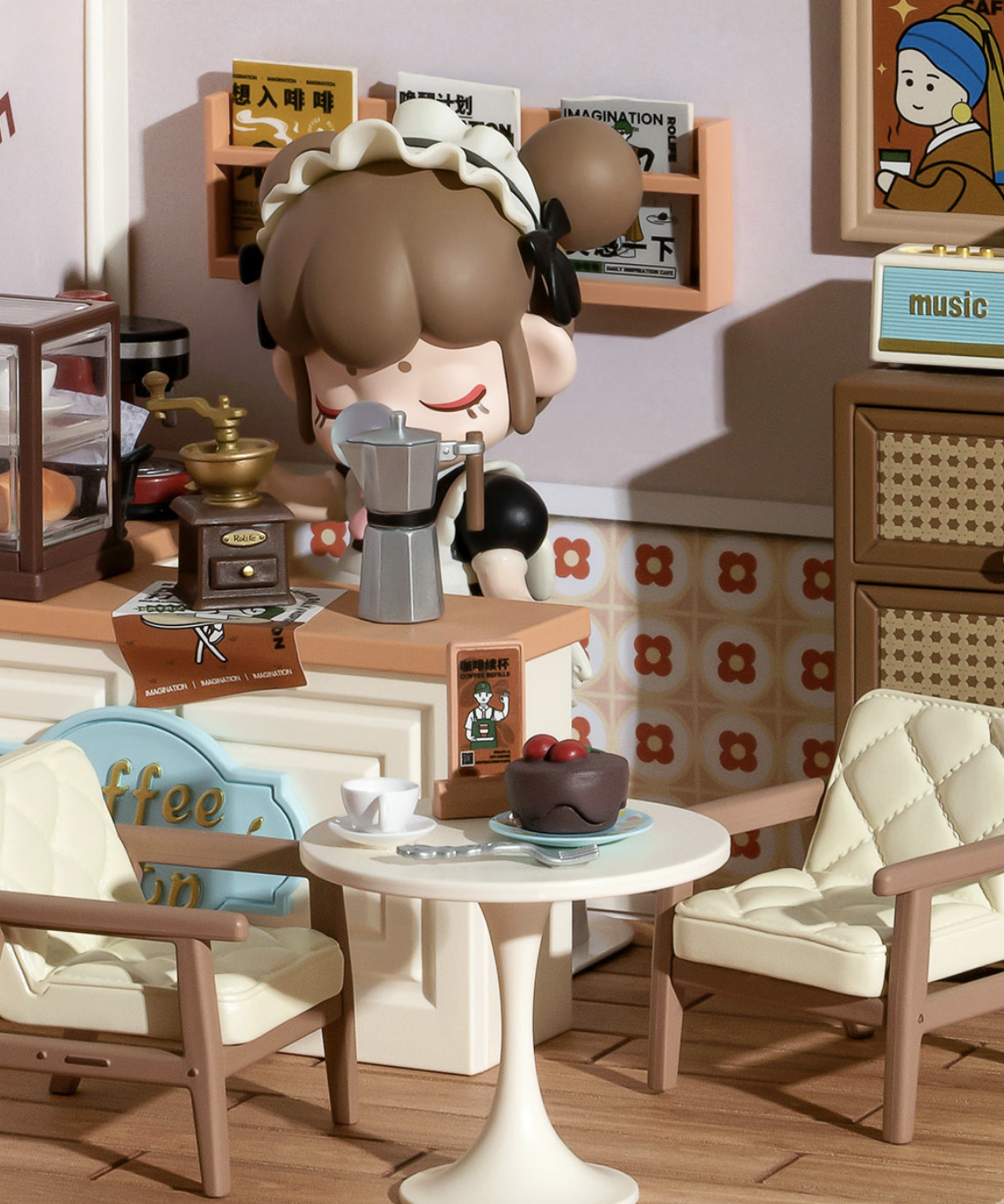 Once you've put the whole thing together and have assembled all of the parts, it becomes an interactive toy that even adults can enjoy playing pretend in. However, you can glue everything down so they stay in place if you're planning on putting a tiny masterpiece on display for everyone to see. There are many other unique kits from the line of Rolife DIY miniature houses; you should explore them all!