Integrating 3D Wooden Puzzles Into Your Life
Integrating 3D Wooden Puzzles Into Your Life
Integrating 3D Wooden Puzzles Into Your Life
Are you familiar with 3D wooden puzzles? If so, have you ever considered assembling one?
3D wooden puzzles are a form of wooden self-assembly kit that allows you to relax, develop skills, and find enjoyment. With a certain level of assembly difficulty, they can become a part of your everyday leisure and seamlessly integrate into your life.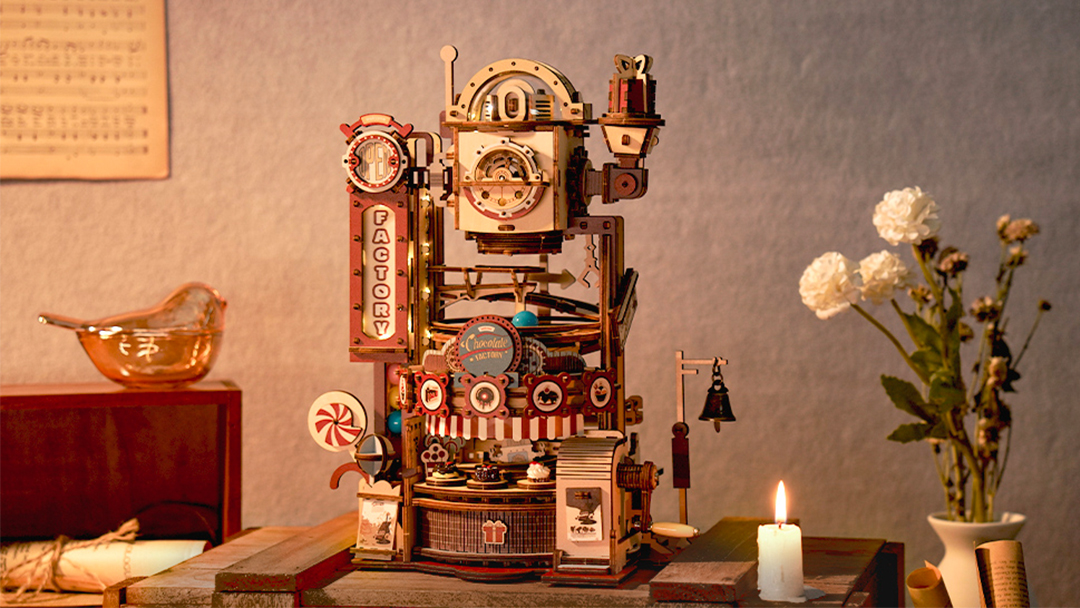 How 3D Wooden Puzzles Become Part of Your Life
The 3D wooden puzzle integration into life can be divided into short-term and long-term.
Short Term
It Helps You Through Boring Moments
There are inevitably moments of boredom, like rainy days or when you're alone. While there are various pastimes to choose from, you can explore new ways, such as assembling 3D wooden puzzles, challenging yourself and overcoming difficulties.
As you know, completing a 3D wooden puzzle requires several hours of dedicated engagement. Robotime provides an estimated assembly time for each puzzle; you can see the detail on each product page.
At the same time, you need not worry about its difficulty, even for especially challenging ones. The assembly instructions guide each step meticulously, allowing you to proceed step by step.
It Aids Relaxation
In a busy life, taking occasional breaks, forgetting worries, and appreciating the present are important.
When assembling a 3D wooden puzzle, your full attention is required for accurate completion. This helps temporarily alleviate stress, immersing you in a creative world.
Our friend Debbie Dickson says, "Love my builds... Love my downtime each night to relax and build... Love taking time as it takes a while for next build to arrive.." He also shared his collection with us, displaying many 3D models from ROKR on his shelf.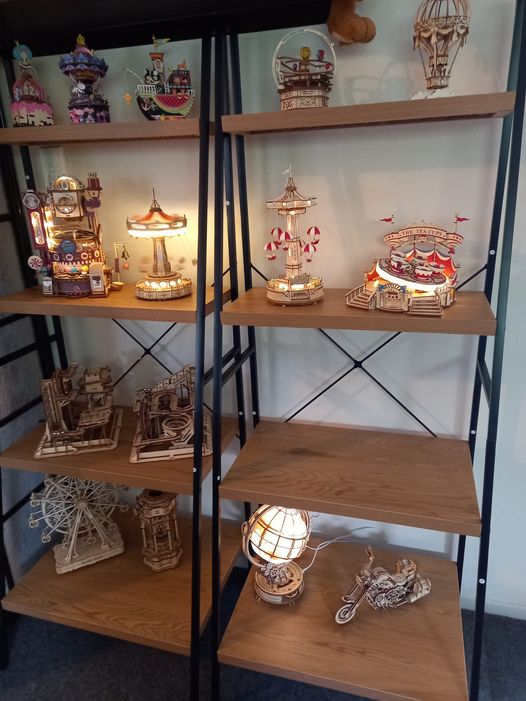 It Exercises Your Brain
We usually let our brains rest through sleep. However, if the brain remains constantly relaxed, it might lead to sluggish thinking and decreased memory.
Thus, brain exercise is essential, especially for individuals post-retirement.
Assembling a 3D wooden puzzle demands focused attention. You need to understand the position and shape of each part through instructions and connect them step by step.
Furthermore, since most parts are wooden, you must carefully handle them to prevent breakage.
All these steps require your brain to think and plan.
Promotes Parent-Child Interaction
Why not assemble a 3D wooden puzzle with your child?
Every child possesses the curiosity to explore the unknown and the courage to overcome challenges. When they develop an interest in these wooden models, consider buying one for them and challenge yourselves together in assembly.
During this process, you can reacquaint yourself with your child. Encourage and support them, dissuading them from giving up quickly, and experience the ultimate joy together!
"Wish my grandkids would like these puzzles! Nourish that curiosity!!!! It will serve him well!" Carol Szymkiewicz said.
Long Term
An Exquisite Decoration to Decorate Your Space
Most 3D wooden puzzles boast impressive appearances and practical functions. Once you complete the assembly, you can display them in any spot you prefer.
These finished models will definitely add a unique ambiance to your space. They are suitable for collection for a long time; when you notice them in the future, you'll recall the scene and pride of the assembly. (For more details about preserving your 3D wooden puzzle, visit 5 Easy Ways to Keep Your Wooden Puzzles Clean & New)
If interested, you can even customize color schemes for these models to make them stand out. You can also join our ROKR fans group to share and admire exceptional coloring work by fellow enthusiasts.
Conclusion
Life is full of possibilities. Seek and relish those sources of joy that can be integrated into your life. They create unforgettable memories. With its manifold benefits and functionalities, 3D wooden puzzles can unquestionably become a part of your life.
For more decoration ideas, visit Home Decoration.