Quickly Make A Wooden Music Box with ROKR Magic Cello
Quickly Make A Wooden Music Box with ROKR Magic Cello
Quickly Make A Wooden Music Box with ROKR Magic Cello
With an attractive outlook and melodic music, the music box is a nice gift idea for family members or friends. Especially for the assembly process, you must show great expression with it.
However, most music boxes are assembled in a simple wooden box and a music box mechanism, which may not be very exciting or unique. In this article, I will introduce to you a romantic music box, which is called "Magic Cello" from ROKR. This music box with melodic music and an exquisite outlook needs to be assembled by yourself. With it, you'll quickly make a music box.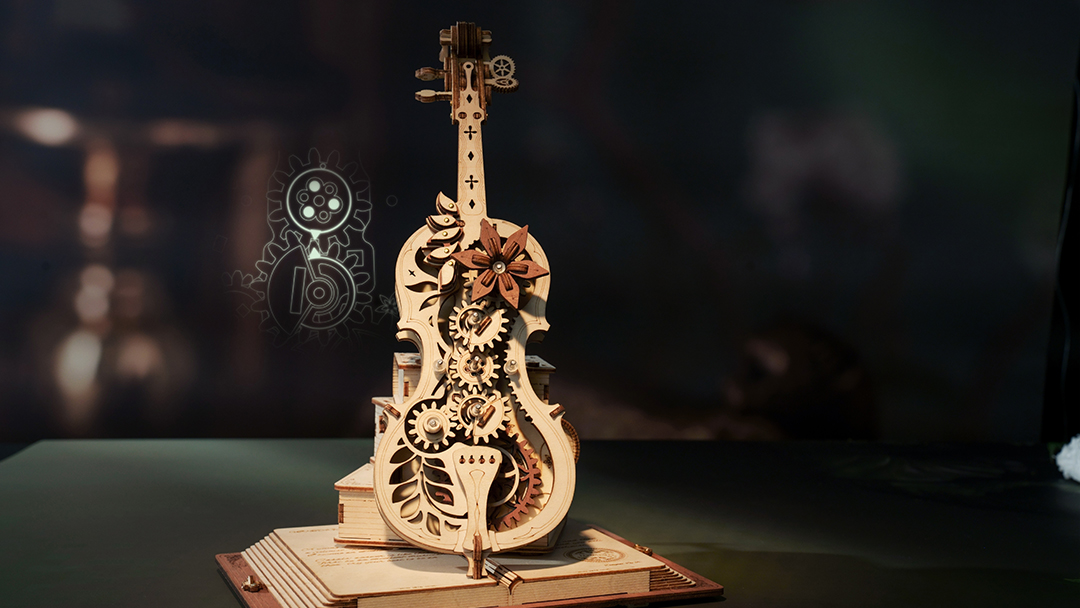 How Does ROKR Magic Cello Look Different?
Unlike the usual music box, this Rokr magic cello music box has an exquisite outlook, composed of 2 parts: a cello model above and an ancient magic book as the base.
When you look inside the hollowed-out cello with its six petals, you can see the inner wooden gears. Classic European patterns are on it with a deep sense of vintage style.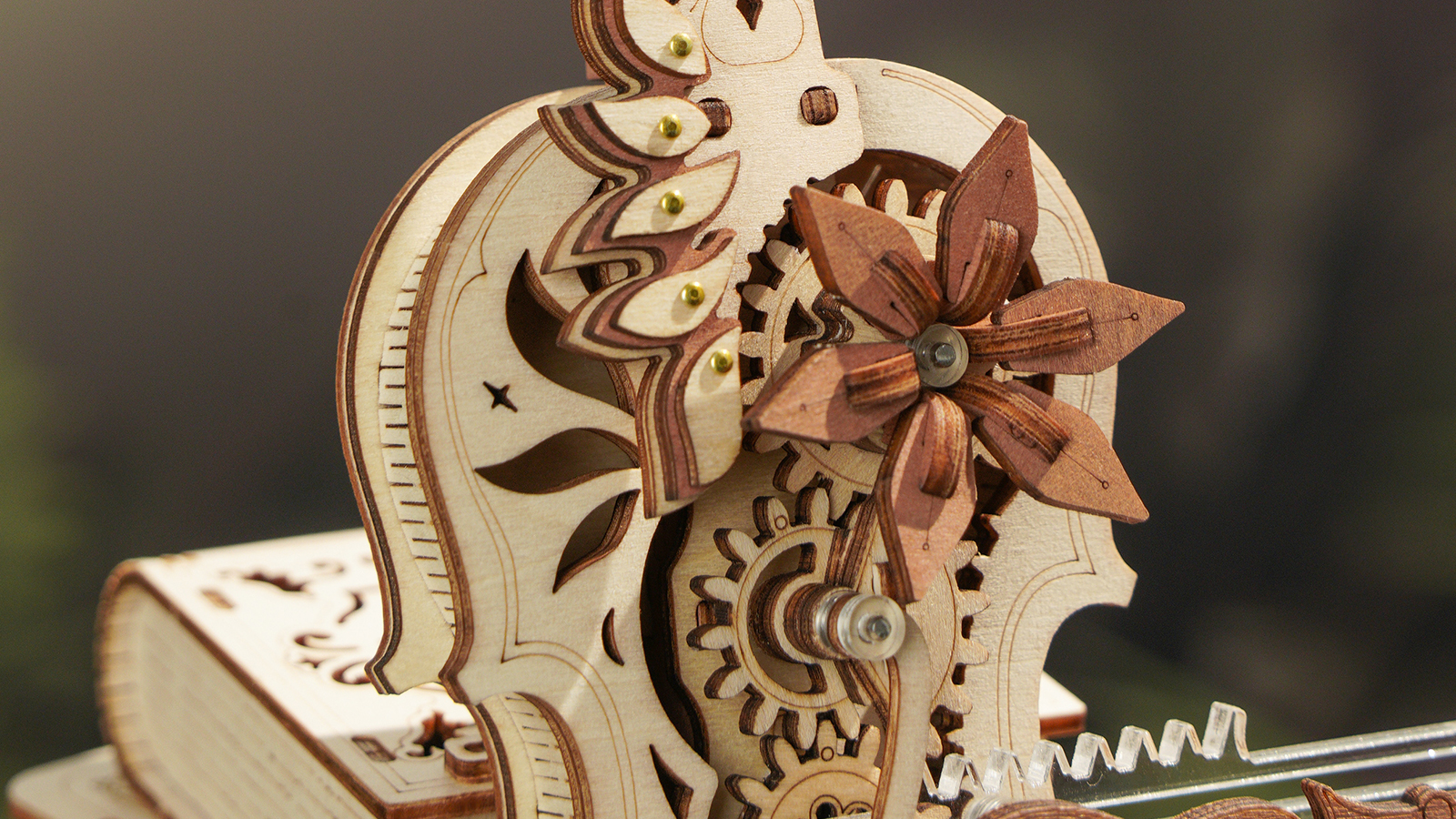 The magic ancient books base adds the cello with more stories. Imagine it. Amazingly, a cello in old books makes melodic music by self-playing.
Besides, ROKR Magic Cello is designed with a little witch and a cat on the ancient book's base, adding more mysteries.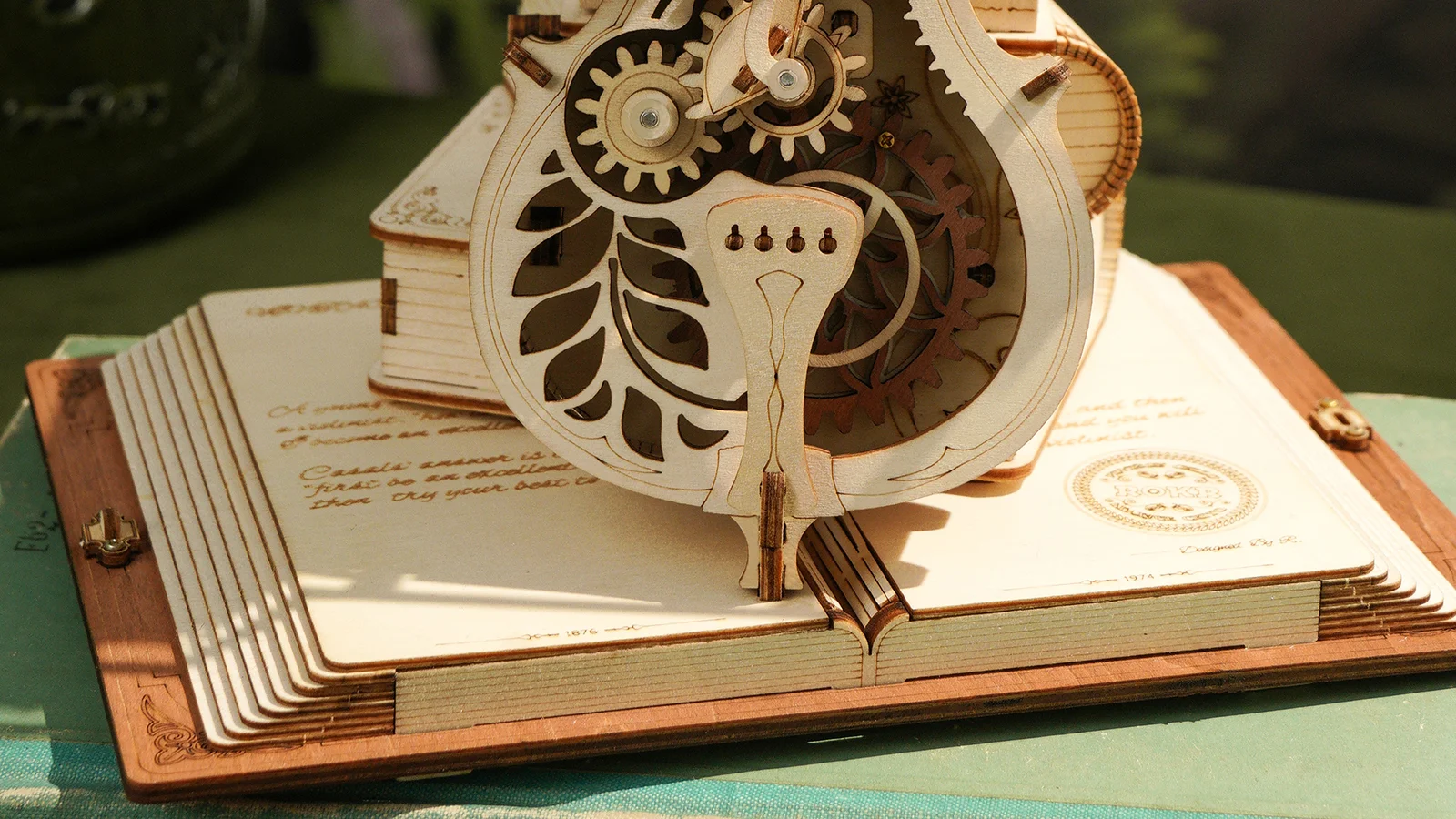 How Different Do ROKR Magic Cello Features?
ROKR Magic Cello is a wooden 3D puzzle with the technology of laser-cutting pieces. All pieces for this wooden music box have been prepared. You only need to assemble these pre-cut wooden parts. You must be careful with these wooden pieces during the assembly process to avoid breaking down. Otherwise, it may affect the assembly experience.
ROKR Magic Cello is not a simple wooden music box, it features intricate details that make it stand out. For example, the wooden gears inside the hollow cello body are driven by the inner gears of the ancient books' base. Wind it up, and you can drive these gear sets. The six petals on the cello body will start to rotate. The cello bow will move forth and back.
For more details, refer to this video:
Why recommend ROKR Magic Cello?
It is a beautiful handicraft. If you're unsure about what gift to buy, I highly recommend considering ROKR Magic Cello. That's meaningful to impress your friends.
It is an excellent home decoration. With its exquisite outlook and unique design, it can add more of a sense of art without taking up too much space.