Rolife Super Creator - New DIY Assembly Kits
Rolife Super Creator - New DIY Assembly Kits
Rolife Super Creator - New DIY Assembly Kits
Have you imagined a world like this? As the owner here, you have your own business and supporting facilities for life and leisure.
Rolife satisfies your curiosity and brings you cute DIY assembly kits - Rolife Super Creator. In this series, we hope you can release your playful nature. Discover more beautiful things while enjoying the fun of DIY assembly.
What is Rolife Super Creator
Rolife Super Creator is a new DIY miniature house kit. It means we will break the rules, change the previous style, re-create, and strive to create a more colorful world. You will find this series is no longer individual. It can be combined to form different shapes.
The main material of Rolife Super Creator is PVC & ABS. In this case, we can realize more interesting creative ideas. You'll find Rolife's Super Creator range of products in various styles, rich colors, and more sophistication. Compared with the previous DIY miniature house, it is more conducive to display and collection.
Features of Rolife Super Creator
Quick assembly
These DIY kits have no age limit and are for everyone, and it only takes an hour to assemble. We used stickers and finished parts for this series to simplify the building without making those small parts yourself. You only need to read the instructions carefully and open the parts bag according to the instructions to complete the assembly within an hour.
The picture below is the packaging and finished parts of the Rolife Super Creator - Double Joy Bubble Tea DW006.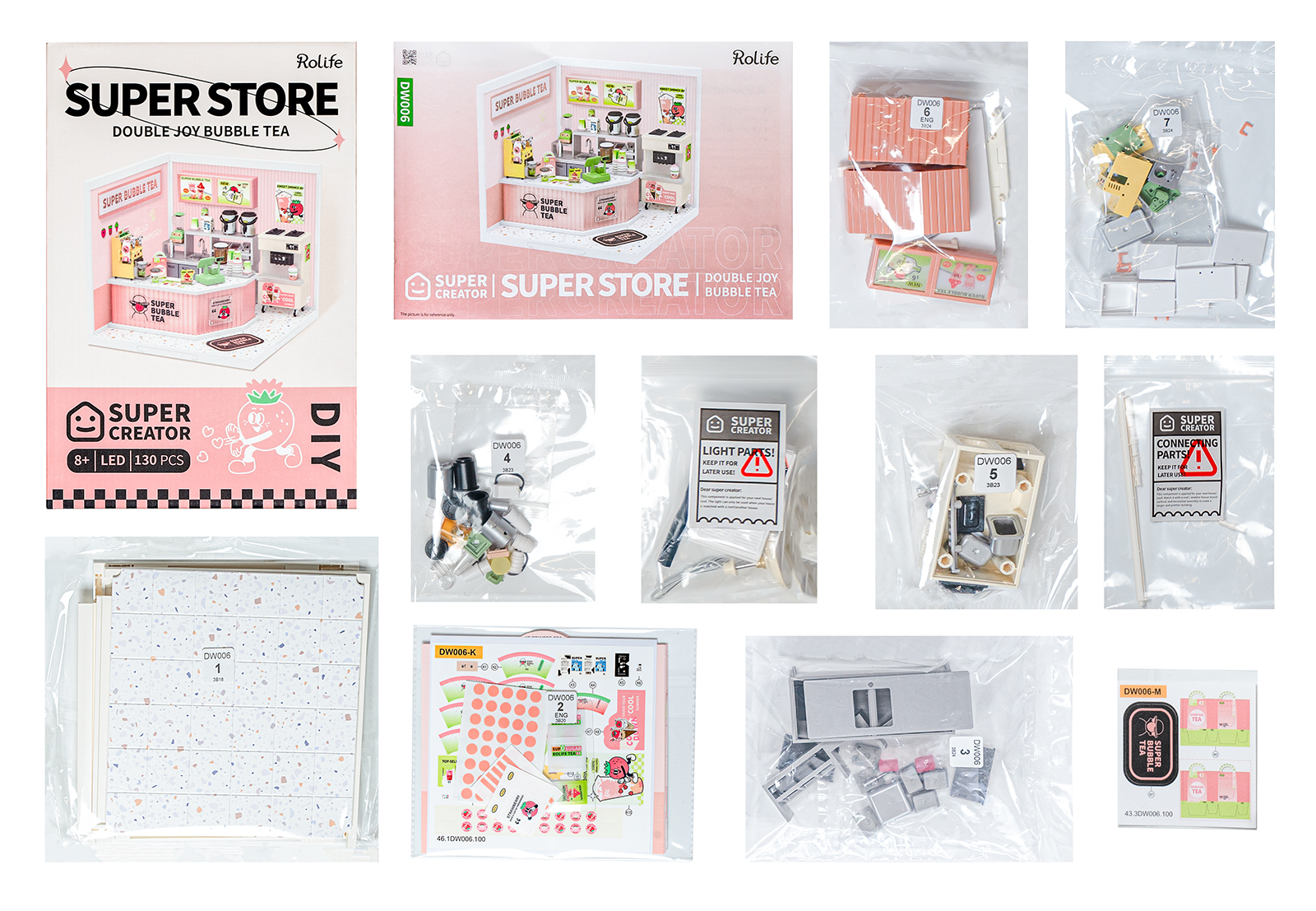 Free Combination
This series supports free combinations. When you have multiple kits of Rolife Super Creator, you can freely combine them to form different shapes. Such as "|" shape, "L" shape, etc. They also support more extensions and more shapes you can create.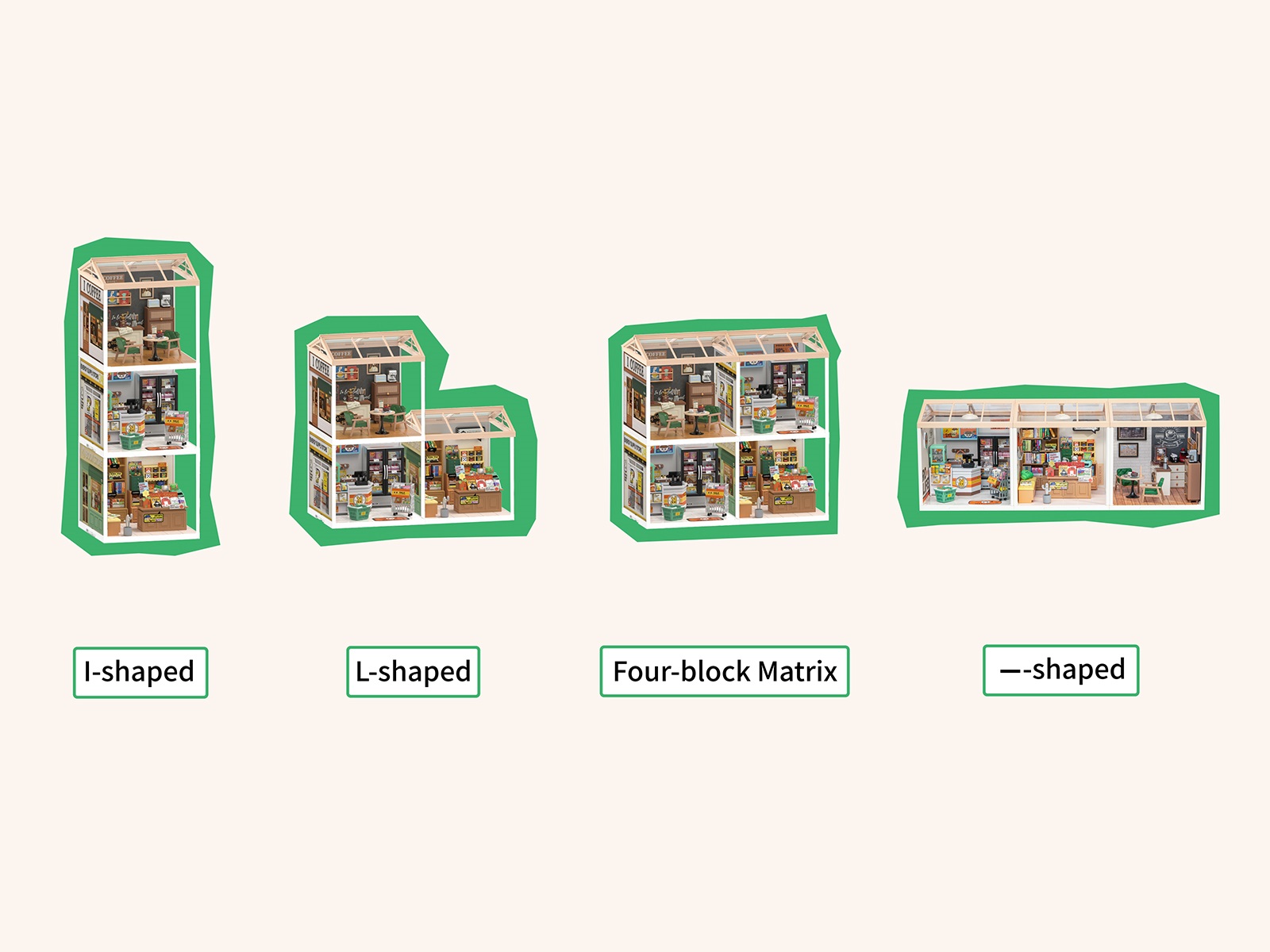 Fashion Appearance
Rolife Super Creator is a colorful world. From R&D, we have prepared various ideas. These ideas come from our life, and based on this, we develop imagination, thus forming a variety of DIY kits with different styles. Each kit has been carefully designed. No matter in appearance or details, it can always impress.
More Creativity
The lights in each kit of Rolife Super Creator have different installation methods. It can be used as a ceiling light or as a light box. Different installation methods depend on what the house is and whether it has a roof or not. In addition, you can also adjust the light's brightness by touching the switch to meet people's needs for different brightness.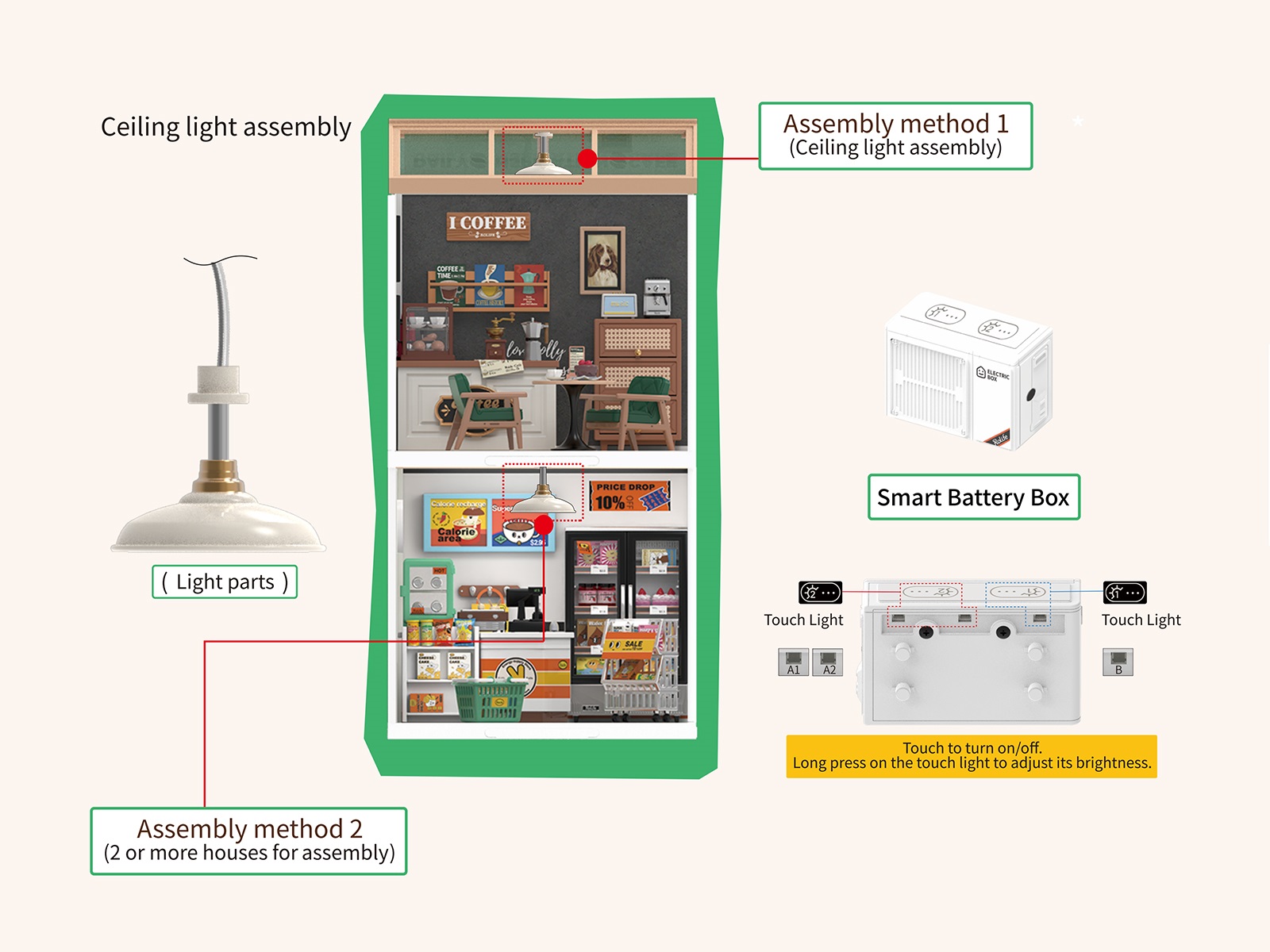 Product of Rolife Super Creator
So far, Rolife Super Creator series has released 5 products, including Daily Inspiration Cafe DW001, Energy-Supply Store DW002, Super Fruit Store DW003, Double Joy Bubble Tea DW004, Double Joy Bubble Tea DW006, Fascinating Book Store DW006, etc.
Below is a short description of each kit.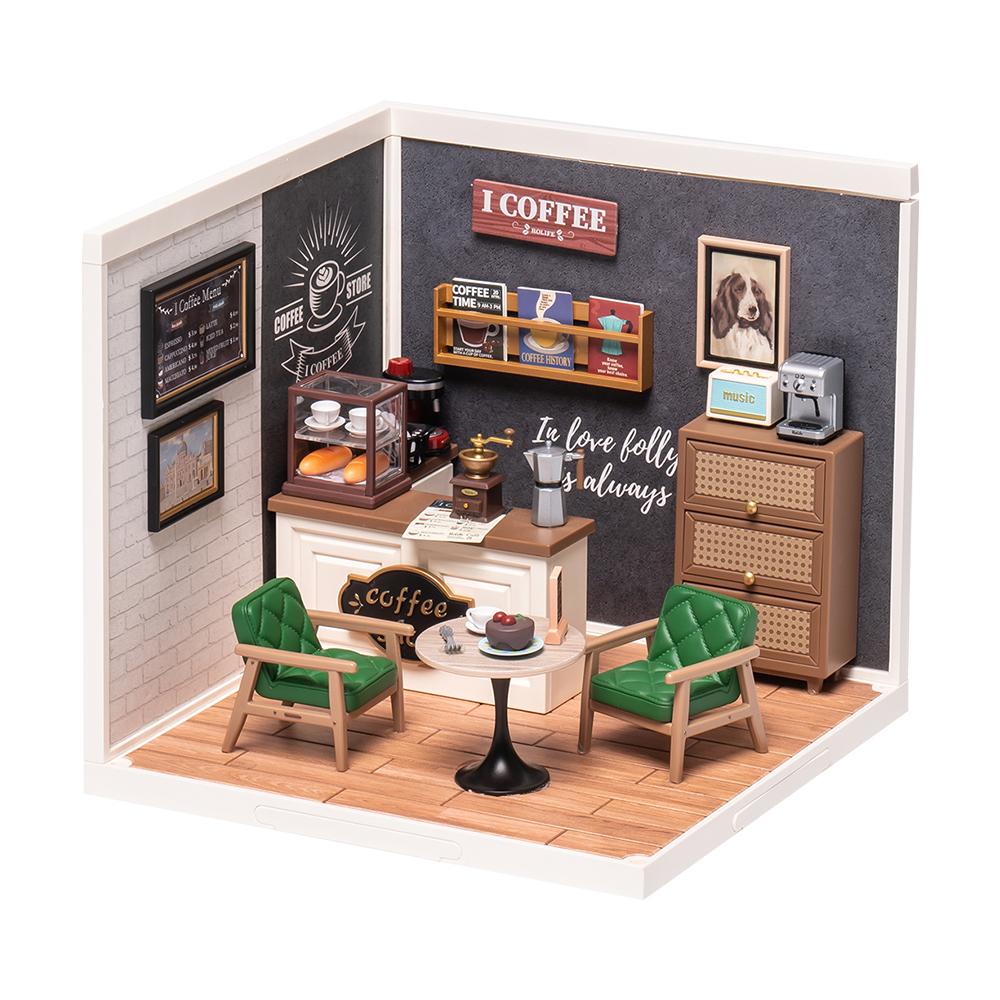 This cozy coffee shop is always full of people looking for inspiration on working days. Its soft sofas, immersive music and a refreshing glass of iced Americano will make your head explode with inspiration in the fragrant aroma.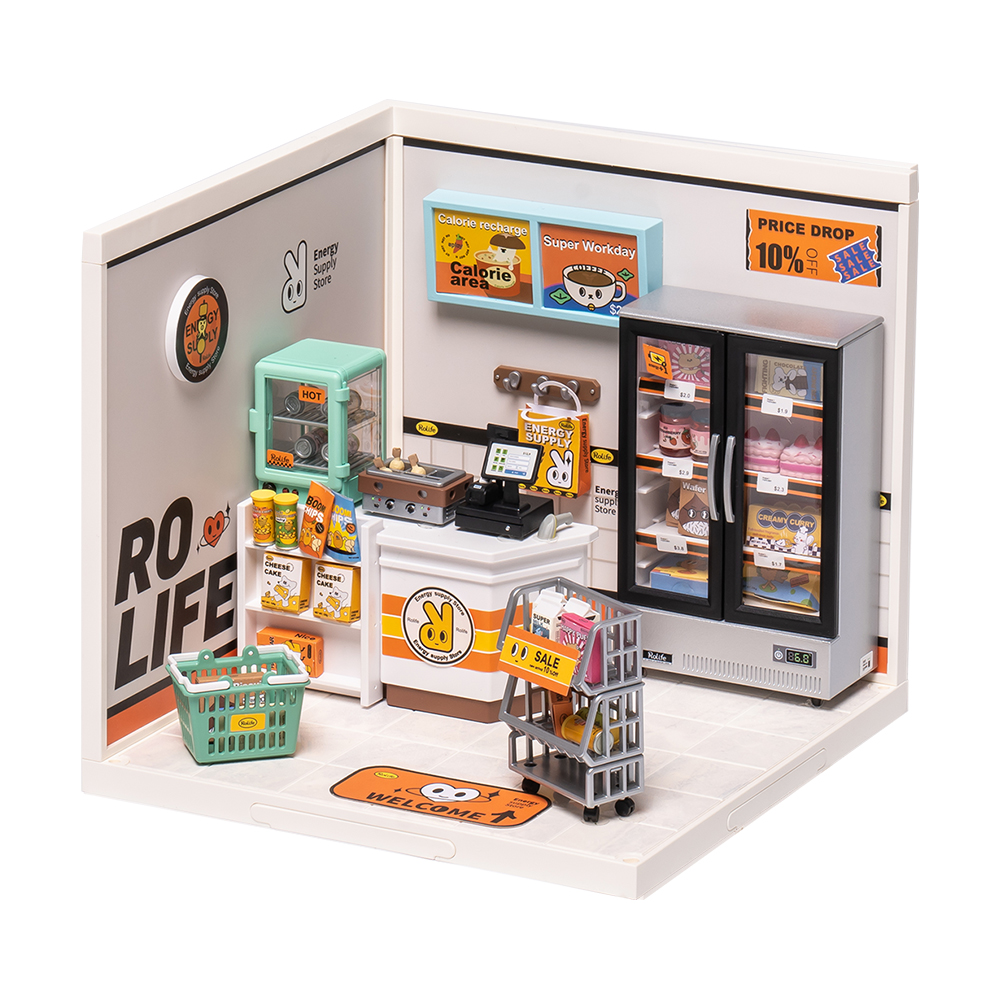 This adorable convenience store is open 24 hours daily to accommodate overnight workers and students. Tasty gumbo, drinks, and sweet cakes always cure all kinds of unhappiness. Cheer up! Tomorrow will be another glittering day!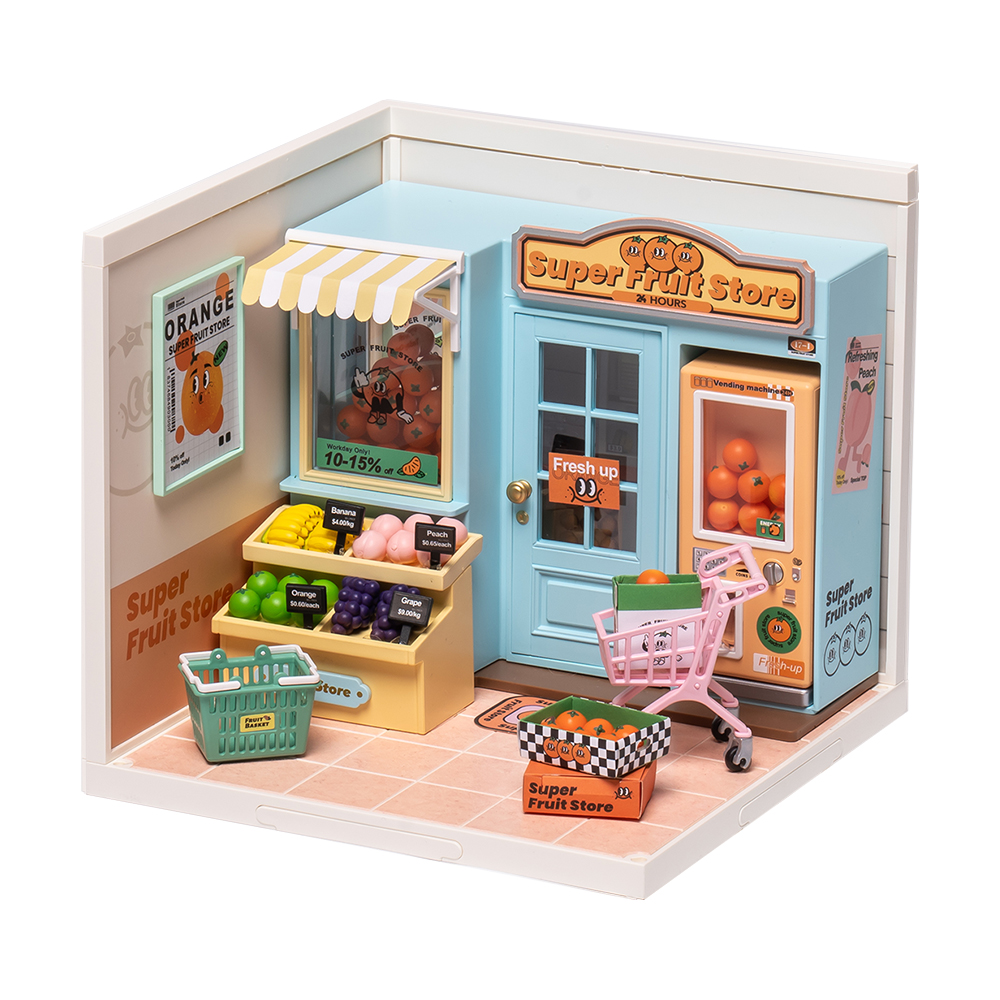 This bright street-side fruit store is now open for business! Each of their vitamin C fruits is infused with super energy to replenish the energy and vitality of city dwellers. Try the super fresh and juicy peaches and oranges, and you won't regret it!
Fascinating Book Store DW004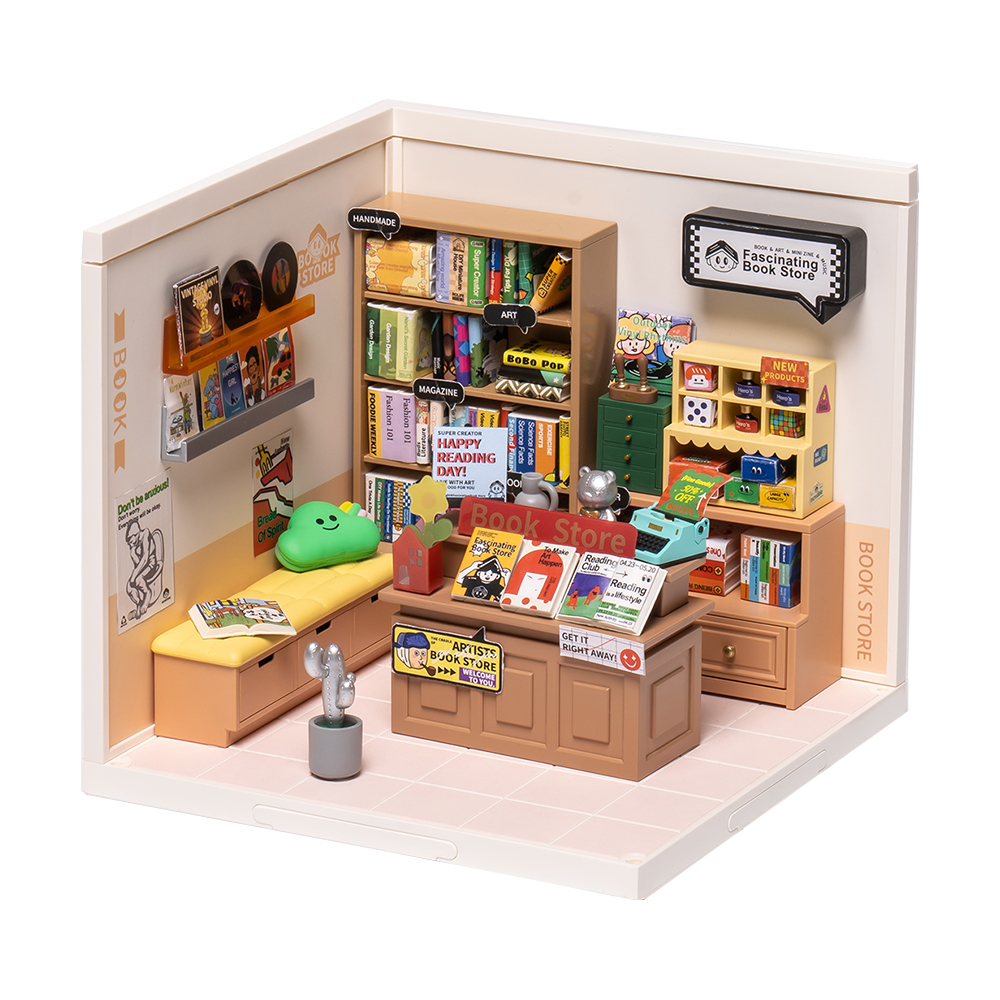 This stylish bookstore sells various art books, fun magazines, music records, and trendy toys and decorations that are not available in other bookstores. They are quietly displayed on the shelves, waiting for you to discover and explore!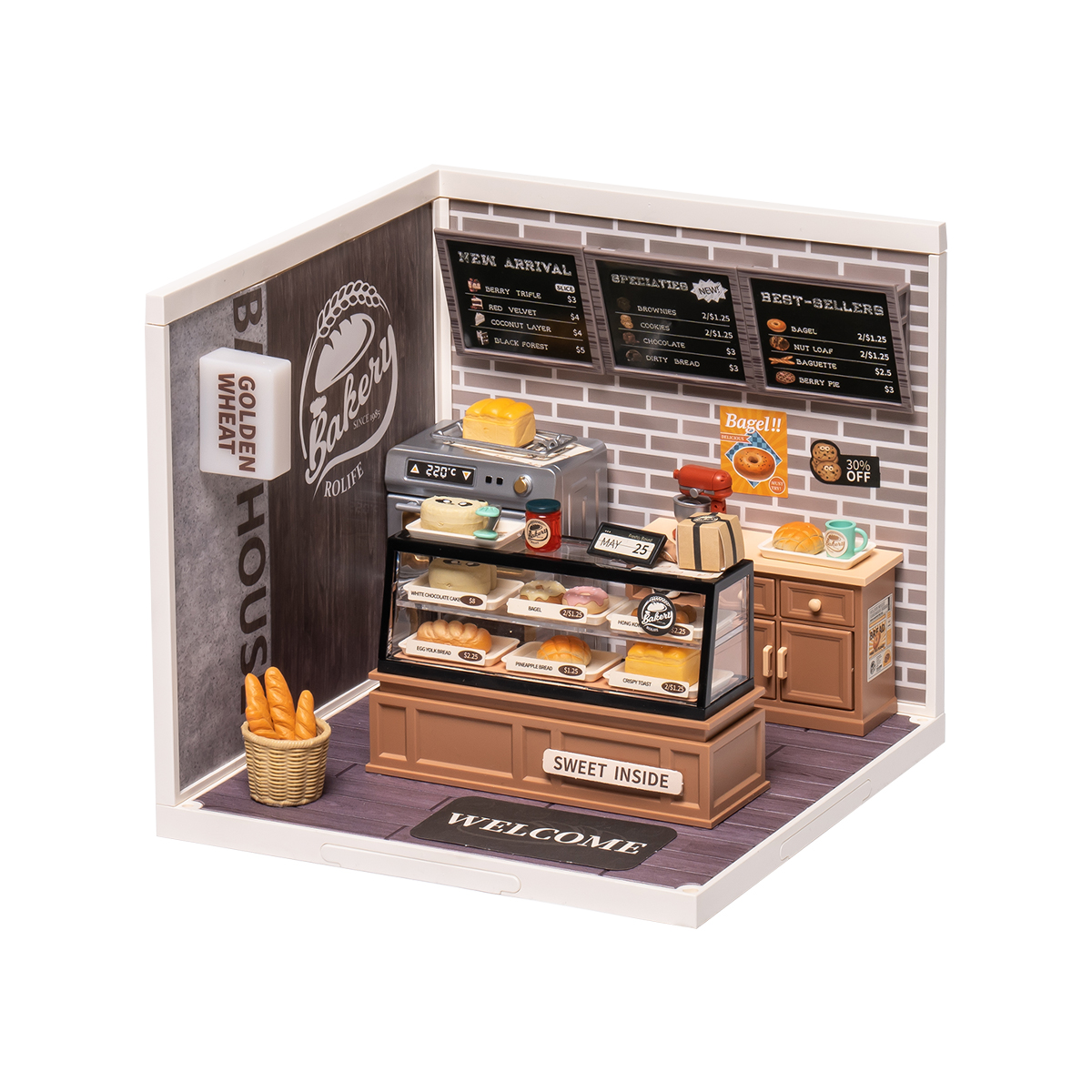 This adorable bakery offers fresh and tasty bread and dessert that you'll love, especially our signature bagels, berry tarts and white cake, which are popular among our customers.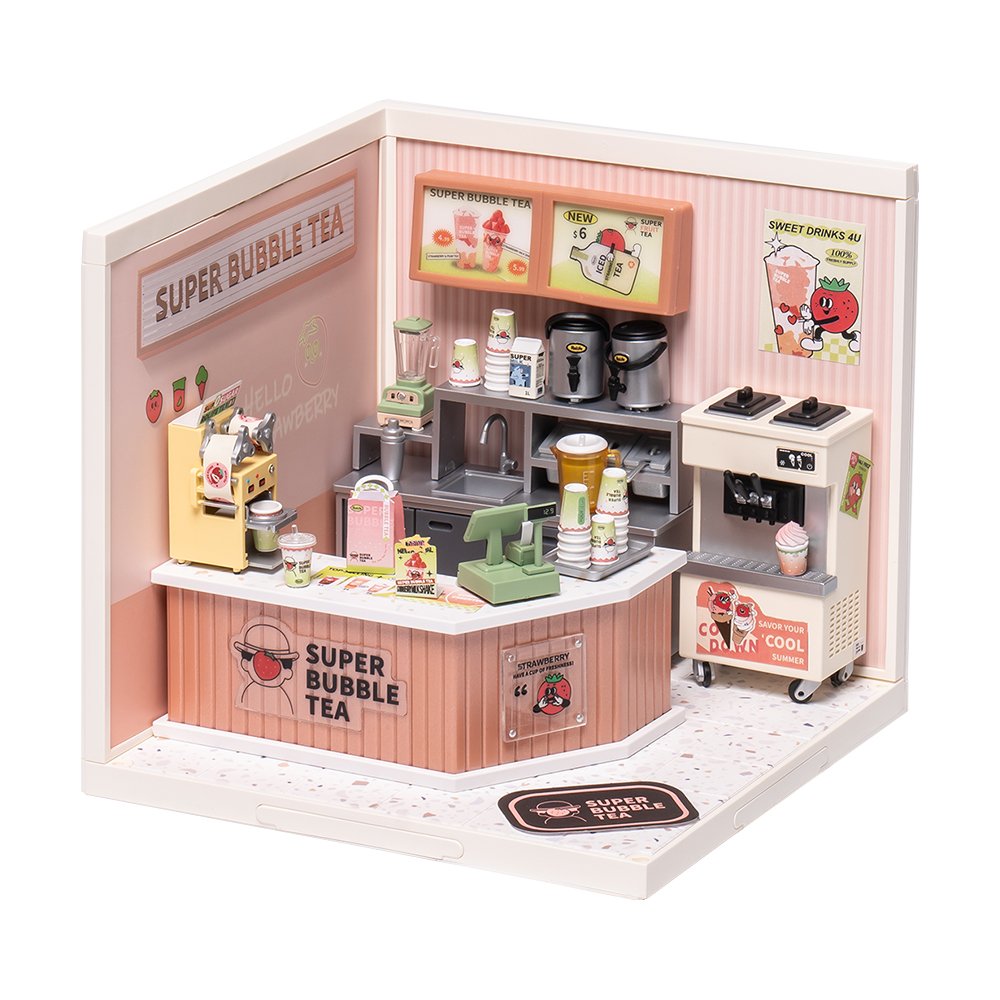 People's sorrows and joys may not be connected, but the mood of wanting to drink bubble tea is connected! This top-selling milk tea store offers a wide variety of tasty and healthy bubble tea and soft drinks. Take advantage of our strawberry drinks since strawberries are recently in season!
Last Conclussion
This Super Creator series is Rolife's new attempt to DIY culture, and we firmly believe that more and more people will recognize and fall in love with this series. While they provide hours of assembly experience, the stylish appearance adds practicality. Whether you are a miniature things lover or a handmade collector, the Rolife Super Creator series will be a good choice. The variety of styles makes it not subject to age restrictions, suitable for people of different age groups, and a great choice as a gift.