Strengthening the Bond with Mom with Robotime DIY Crafts
Strengthening the Bond with Mom with Robotime DIY Crafts
Strengthening the Bond with Mom with Robotime DIY Crafts
Mother's Day is right around the corner and if you're thinking of what to give your mom, you've come to the right place. Flowers, chocolates, and greeting cards - how about something different this year? Add Robotime DIY kits to your gift to make your mom feel extra special during her special day.
What Do Moms Actually Want on Mother's Day?
According to a survey by Lending Tree on Mother's Day gifts, 36% of mothers are satisfied with greeting cards because it's the thought that counts. This is followed closely by what moms really want: quality time at 32%. Other gifts that they want are flowers or plants (29%), a special meal (25%), a gift card (19%), something sentimental (15%), jewelry (15%), time to herself (14%), clothing (9%), an experience (9%), wine (8%), and self-care products (7%).
How Can DIY Craft Kits Strengthen Your Bond with Your Mom?
Since quality time is one of the best Mother's Day gifts, you can bond over one of our DIY craft kits. Prepare snacks and tea and play soft background music to set a relaxing mood. She'll appreciate how you went out of your way to give her something creative and the hours of quality time with you will fill her heart and soul with love. Plus, at the end of the day, she'll have a sentimental gift which will remind her of these happy moments.
Unique Mother's Day Gifts Ideas
What's so great about Robotime DIY craft kits is that there's so much variety, designs and different levels of difficulties to choose from depending on your mom's preferences. To help you get started, we've come up with some fun and innovative ideas for your bonding time with your mom this coming Mother's Day.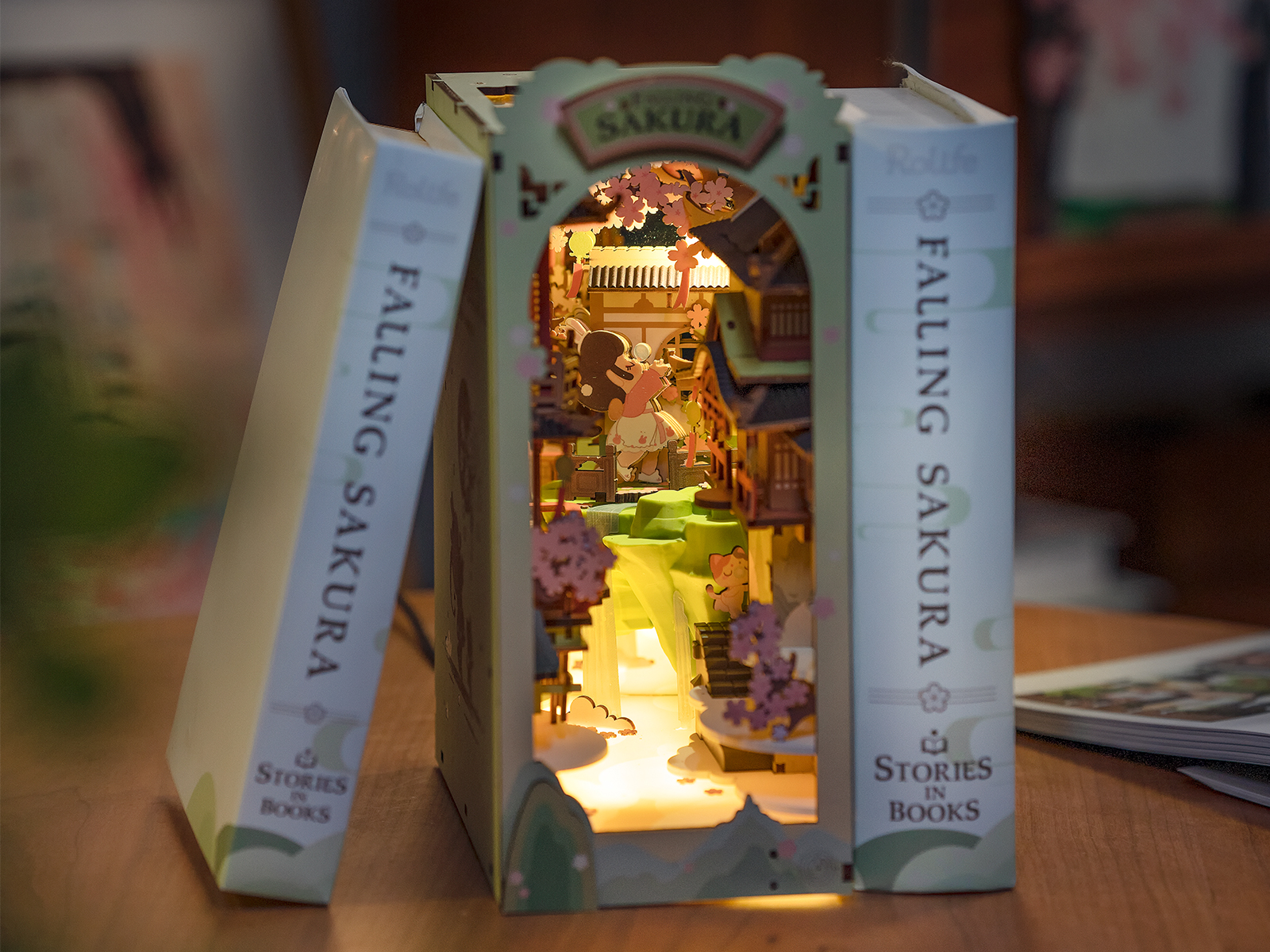 If your mom loves reading, how about working on a book nook shelf insert that will take her to a dreamy Japanese street with soft falling sakura blossoms to create a romantic scene? This visual delight comes with 240 thick and detailed pieces for at least 3 hours of fun time building a Japanese-themed home decor with your mom. Once completed, soft moonlight will shine on the sparkling river, ancient rooftops, dainty cherry blossoms and cute Nanci figure doll, painting a landscape that perfectly captures the wonder of sakura and springtime in Japan.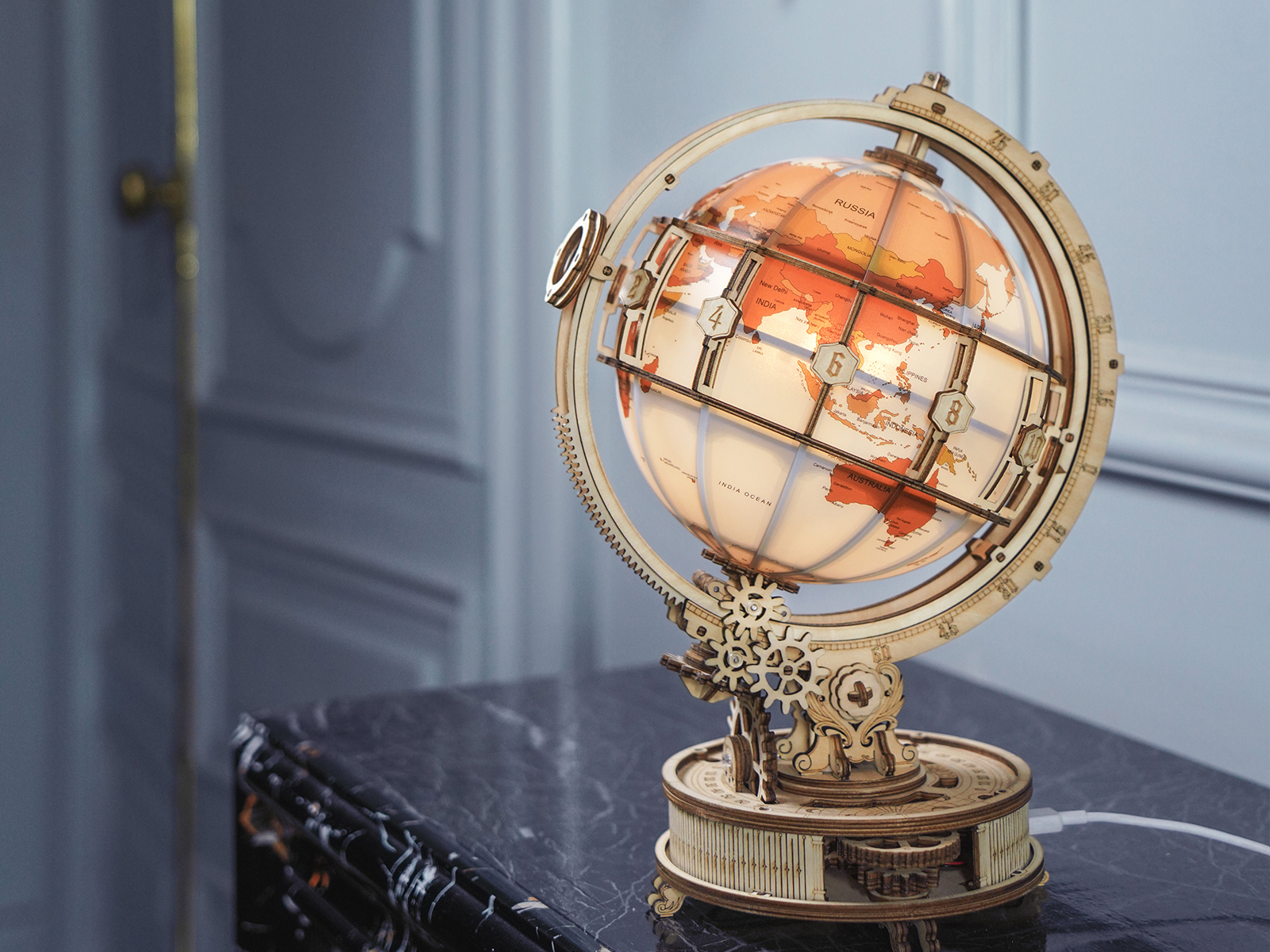 You and your mom can work together on the Robotime Luminous Globe 3D Wooden Puzzle for a useful DIY craft kit with a vintage appeal. With 180 pieces and a five-star difficulty, this challenging project will improve your teamwork and communication. It's all worth it, however, since your mom will be rewarded with a stylish decor that will shine warm yellow light at night. It also comes with a mobile 25mm miniature magnifying glass for a closer look at the semi-transparent film HD map.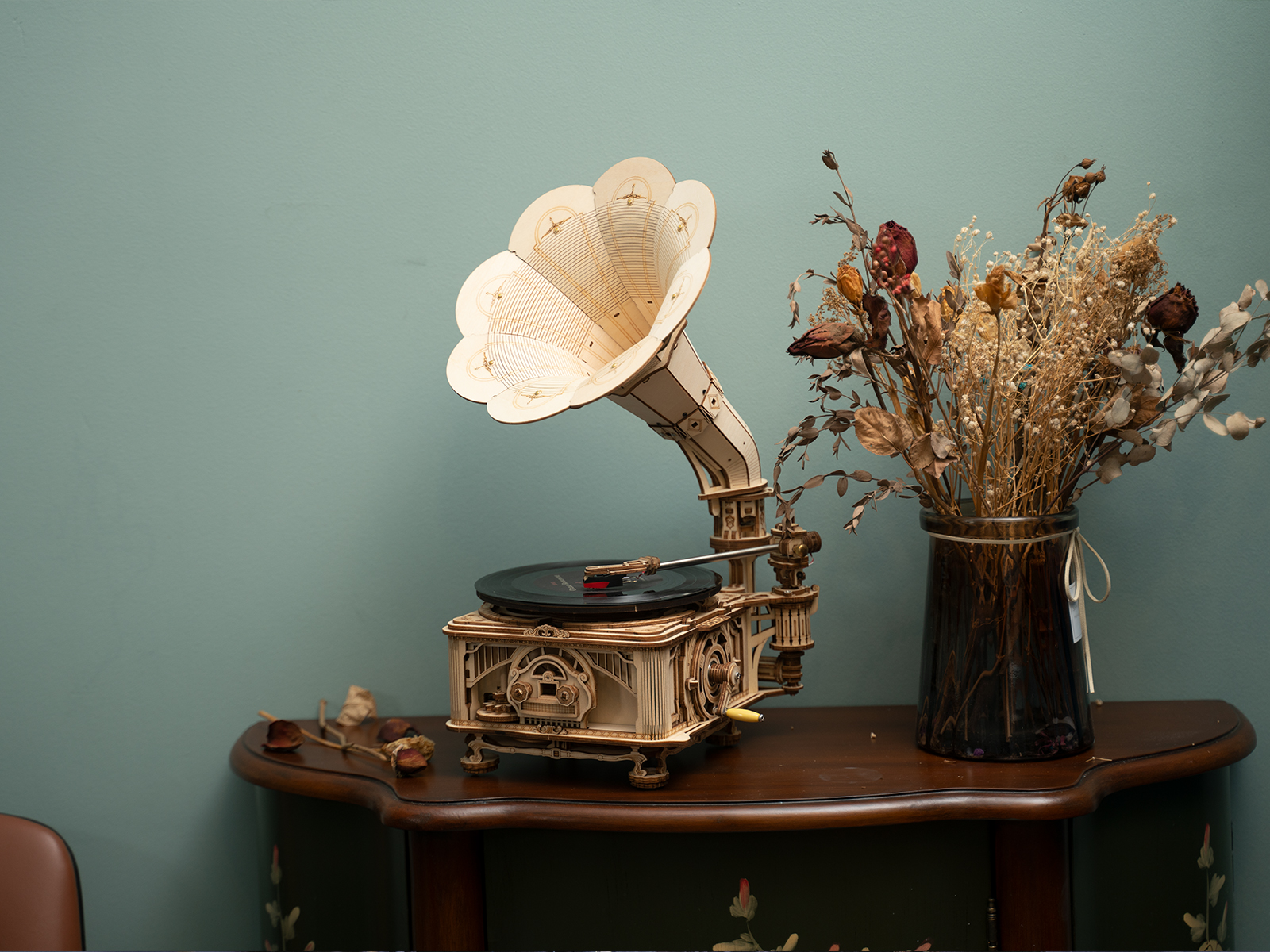 The DIY Crank Class Gramophone is an impressive Mother's Day gift for moms who love music and retro-style home decors. Inspired by Thomas Edison's invention, this wooden model can be rotated by hand to play records. In fact, it already comes with a vinyl record with three songs: The Merry Gent, Memory Of A Dance, and The Giant Killers. It can also play other 7-inch and 10-inch records so, if you can find a record of your mom's favorite music, that's a potential future gift idea for your mom.
4. Indulge the Little Girl in Your Mom with a Miniature House Kit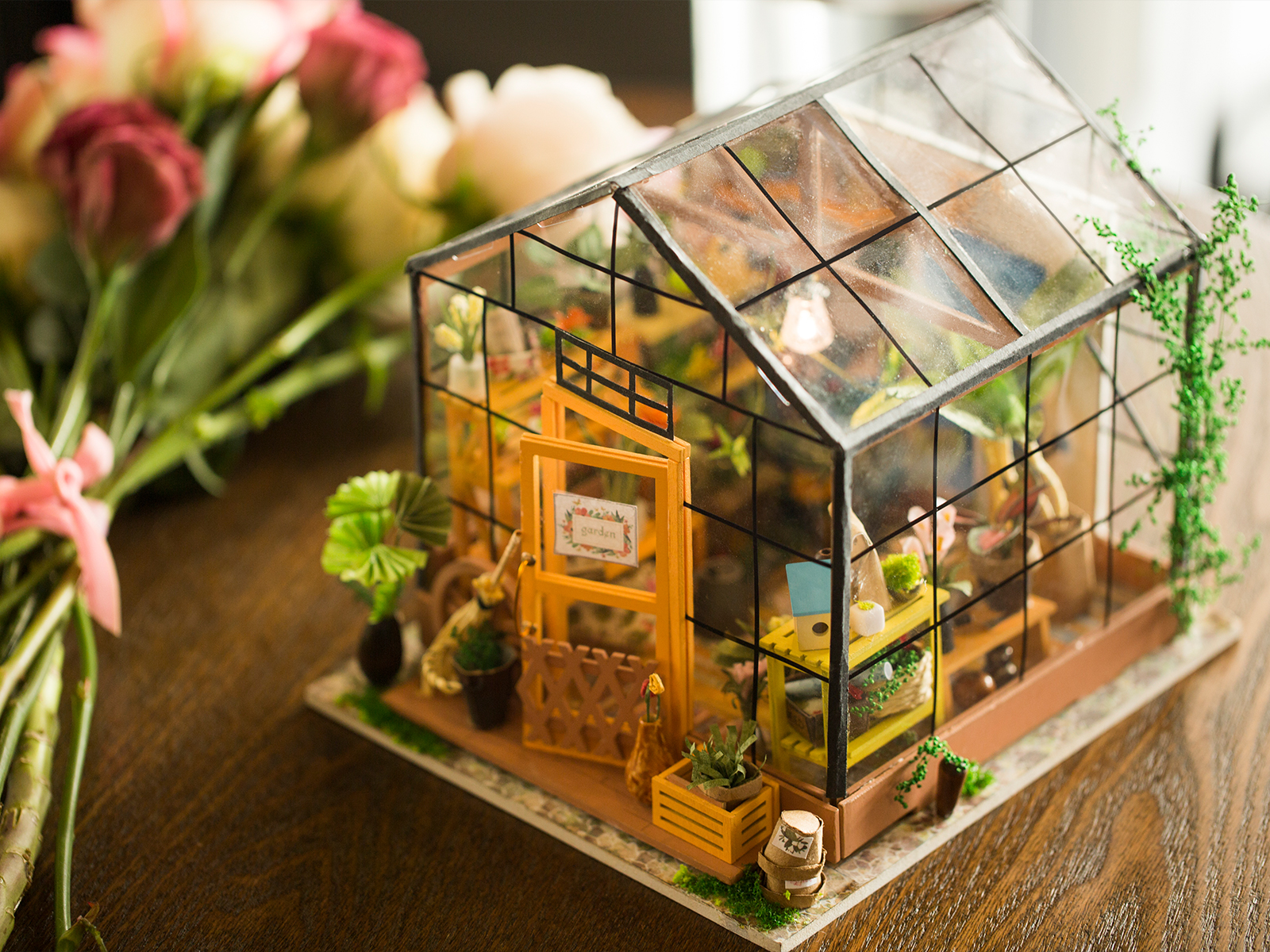 As the saying goes, "Each one of us has a child inside." So, for your Mother's Day gift, how about building a miniature house kit with your mom and reminiscing about your mom's childhood? We recommend checking out the highly popular Cathy's Flower House which features an exquisite greenhouse with transparent glass. Just a peek and your mom will be transported to a garden house filled with many things to explore from cute plants to detailed mini house decors.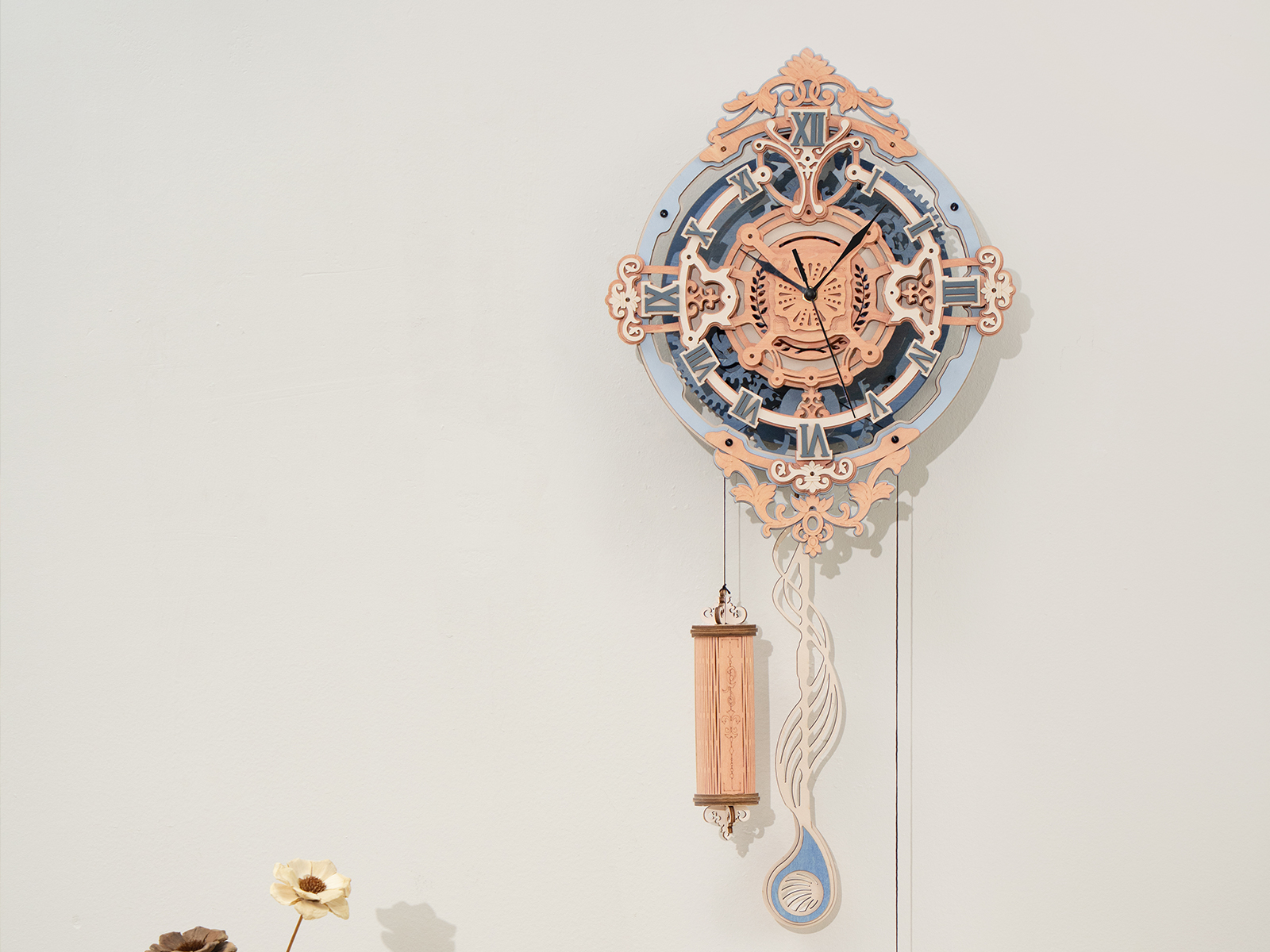 Wood and mechanical gears have come together to create a romantic piece that's both functional and aesthetic. It's a touch of elegance wherever your mom decides to hang it thanks to the intricate details, wood grain texture, and sweeping gravity pendulum. Once finished, it's also a reliable timekeeper. This beautiful memento will keep the memories of this year's Mother's Day for years to come.
6. Robotime's Subscription Box for a Monthly Surprise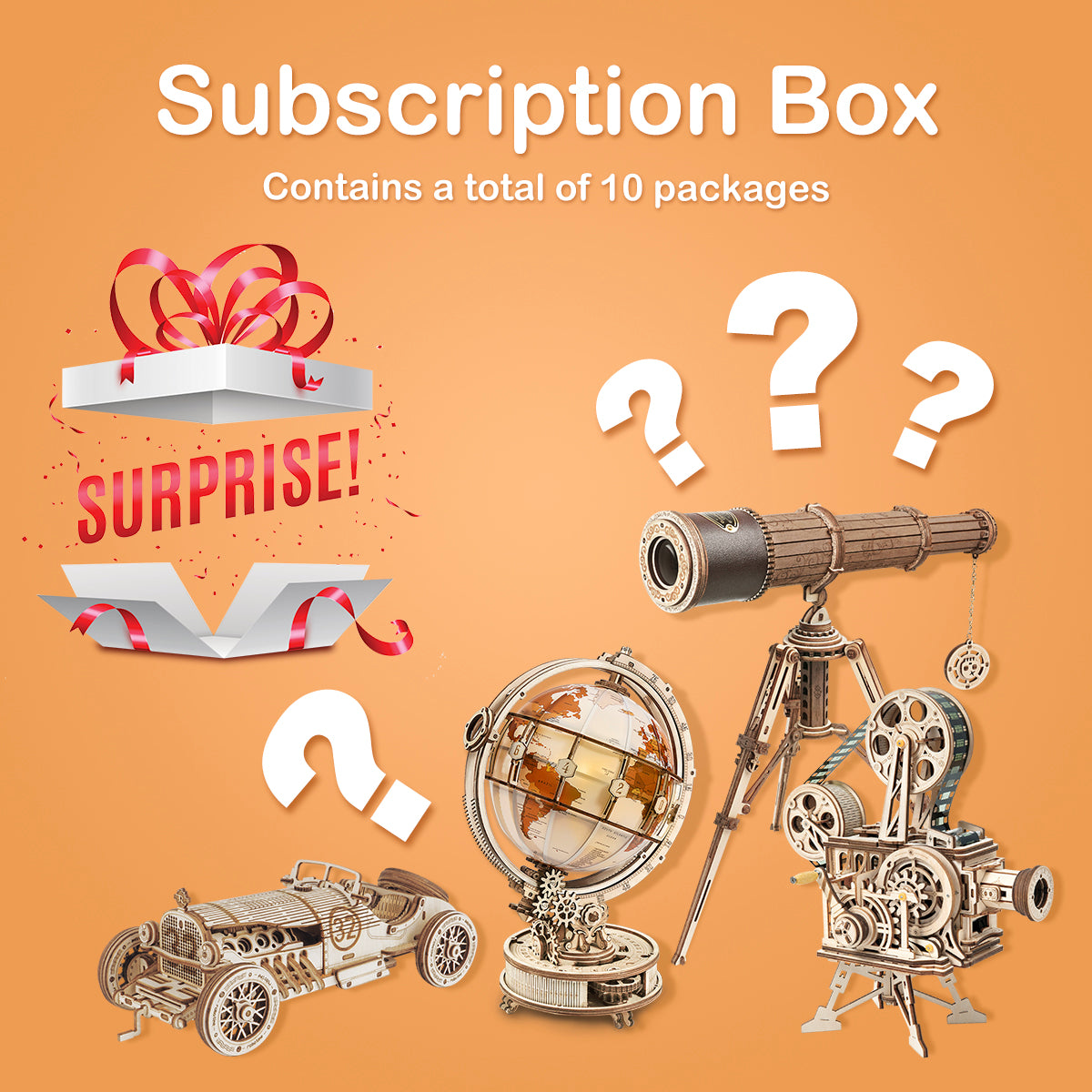 If your mom is a handicrafts or puzzles aficionado, how about a huge subscription box gift where amazing DIY craft kits will arrive at her doorstep each month? Robotime has two types of subscription boxes that you can choose from - 3D Wooden Puzzles and DIY Miniature Houses.
You can even make bonding over building the kits a monthly family affair. It will melt your mom's heart that you remember her and want to make lasting memories with her not just on Mother's Day.
What's more, puzzles are one of the best Mother's Day gifts because aside from relaxing and improving your maternal bonds, it comes with tons of health benefits.
Mother's Day is the perfect time to show your mom your gratitude and love. With Robotime DIY kits, you can create lasting memories that will strengthen your bonds. From the time spent together assembling these projects to the precious mechanical model you've created, your mom's heart will surely be filled with love.
For more Mother's Day Gifts, visit https://www.robotimeonline.com/pages/mothers-day-2023