Take a Ride Back to the 1910s with ROKR Vintage Car
Take a Ride Back to the 1910s with ROKR Vintage Car
Take a Ride Back to the 1910s with ROKR Vintage Car
In the realm of automotive history, the Brass Era vintage cars stand as significant milestones. They are truly masterpieces of craftsmanship and technology, representing that era's unique charm and unparalleled craftsmanship.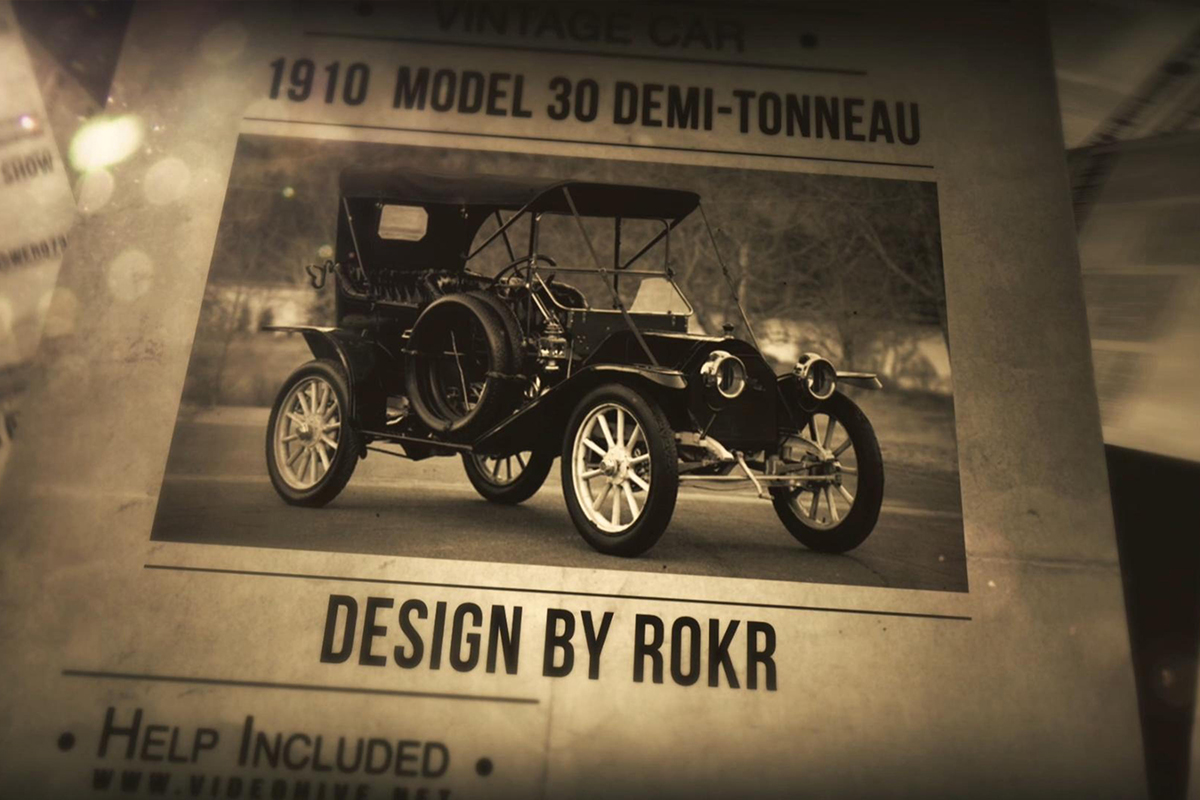 In that era, Owning an antique car symbolized power and affluence. However, these iconic vintage cars were limited in number, adding to their collectible value.
If you're a vintage car lover, you will want to take advantage of the ROKR 1:15 scale replica, a 3D wooden puzzle model. With this model, let's journey back to the revolutionary era of the automobile industry in the 1910s and experience the charm of that unique era.
The ROKR Vintage Car model offers an immersive experience, showcasing every detail and feature of a classic automobile.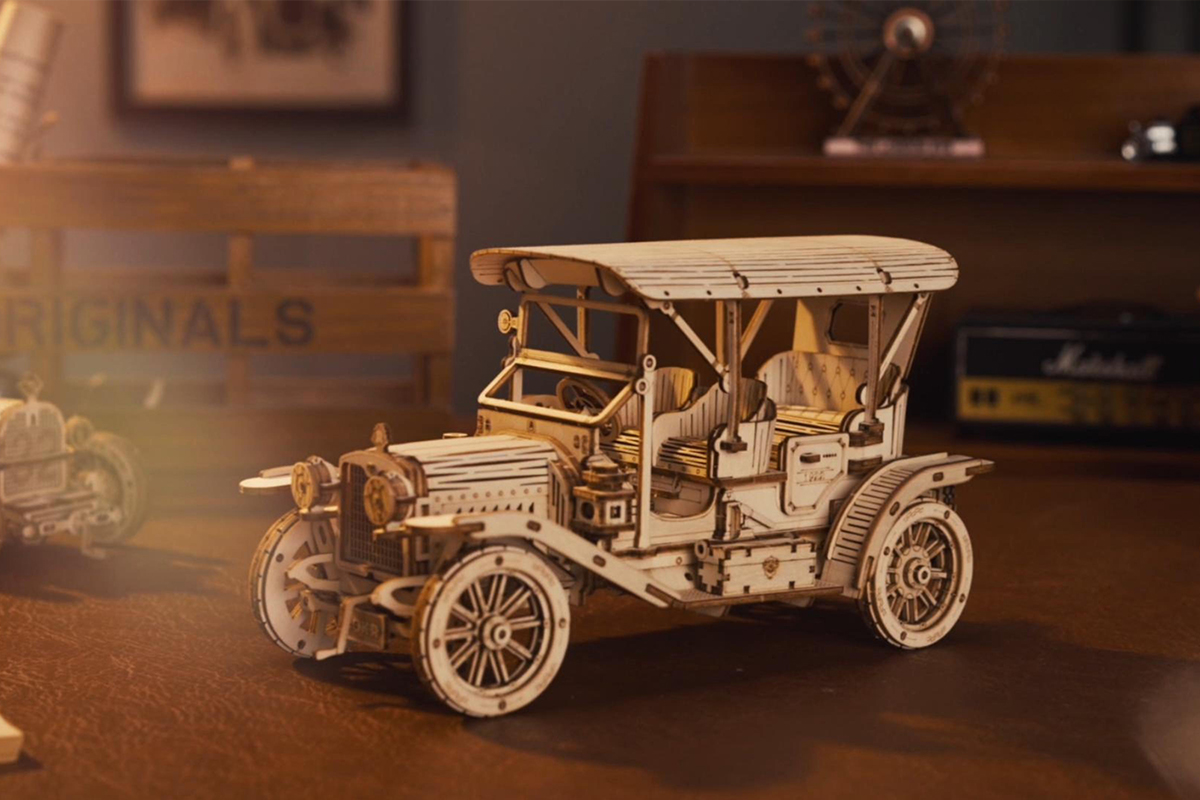 It features the "runabout" body style reminiscent of Horseless Carts. The streamlined fenders extend seamlessly from front to rear, partially concealing the wheels. And the canopy covering the front and rear seats makes the design of this classic car more humane.
But that's not all. ROKR's designers have painstakingly recreated more intricate details of this vintage car, such as the sleek fenders, comfortable double-row sofa seats, storage toolbox, and foldable windshield.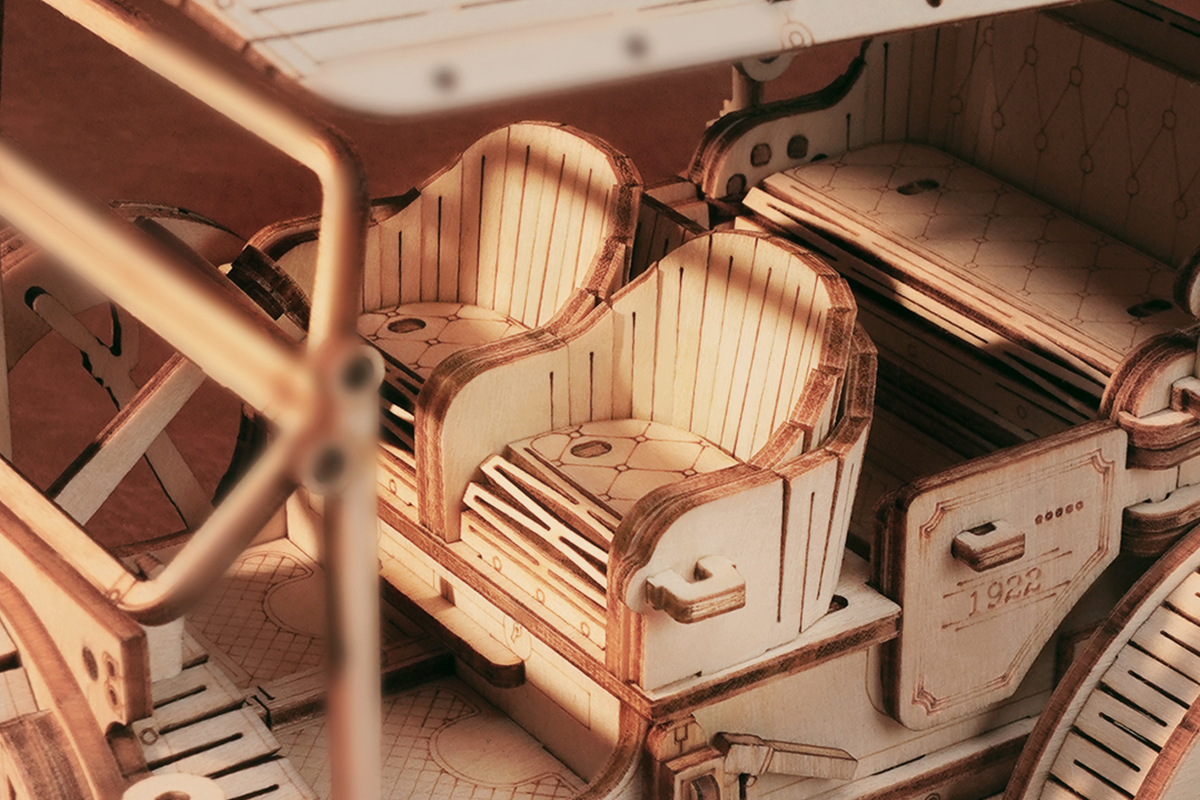 Here is a video that can help you learn more about it.
This vintage car model comprises 298 pieces. ROKR marks it as a "medium" level(3 stars), meaning you can enjoy this engaging assembly project with kids 14 and above, which takes about four hours to complete.
This exquisite vintage car model has dimensions of L3.6 x W7.5 x H4.5 inches, making it a must-have for all vintage car collectors. Whether you want to treat yourself or gift it to a car lover, this wooden vintage car puzzle will take you on a nostalgic journey.
Now put the boring stuff aside and enjoy hours of puzzle-solving fun by assembling this vintage car.