The 6 Best Valentine's Day Gifts for The Person You Love
The 6 Best Valentine's Day Gifts for The Person You Love
The 6 Best Valentine's Day Gifts for The Person You Love
There are lots of cliched Valentine's Day presents out there that are a bit hollow and short-lived. Chocolates and flowers are nice, but how about giving your loved one something they can appreciate for much longer?
Wooden puzzles and DIY craft kits are great alternative gifts because they come from the heart and turn into a treasured possession. Your beloved can have fun building the model in their free time and then enjoy the decoration or any other features it may have. Here are some of the best options.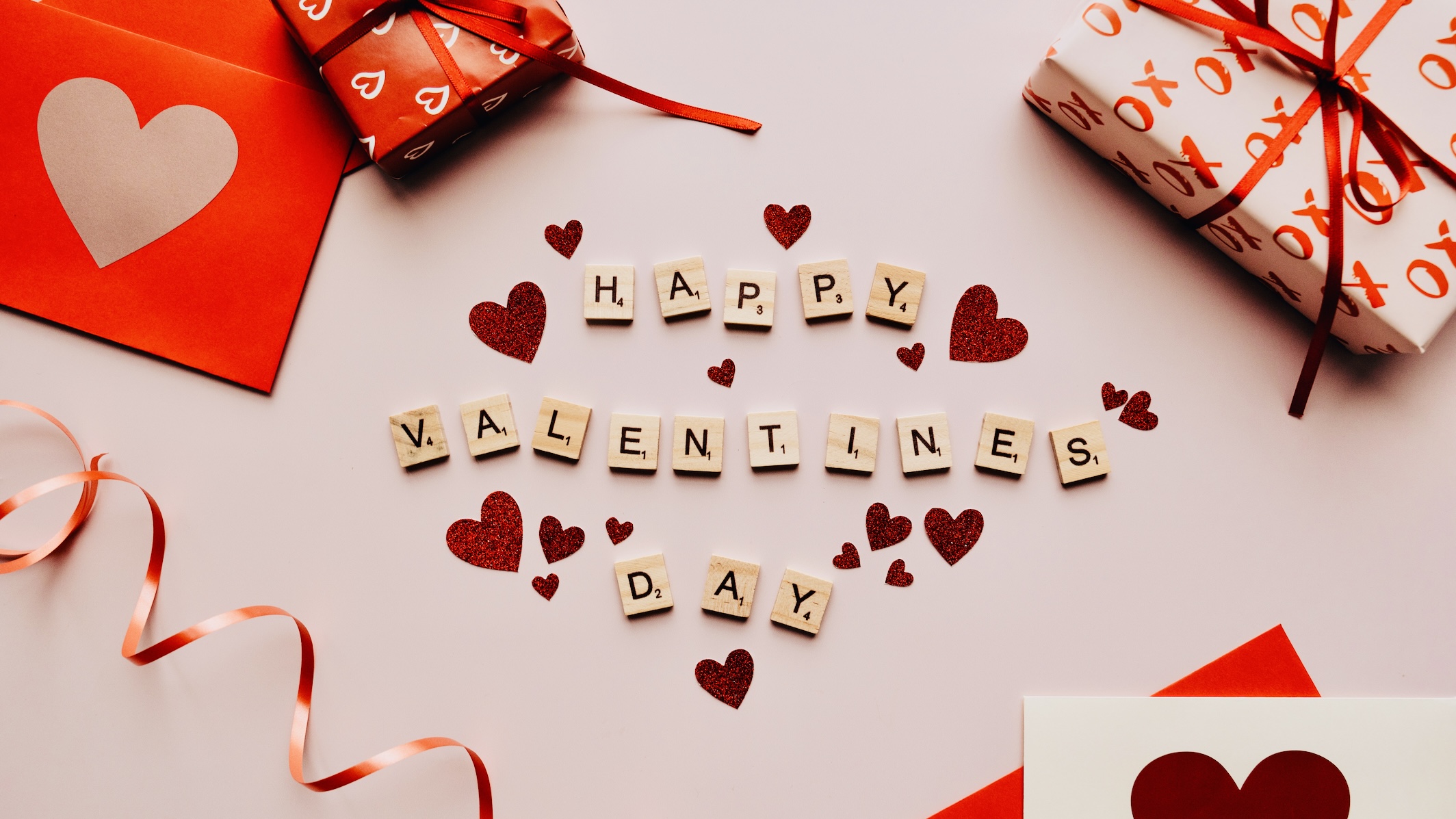 The Best & Unique Valentine's Day Gifts
For Her

:

1) ROKR Magic Cello Mechanical Music Box

First, we have something exquisitely beautiful for those passionate about music. This wooden puzzle consists of various pieces that form a curvacious cello resting against some music books. The cut-out body houses a series of cogs, including one floral one for extra decoration. This, along with the winding bow on the front, turn the cello into a sweet music box. Recipients will love building this but also get the added gift of music.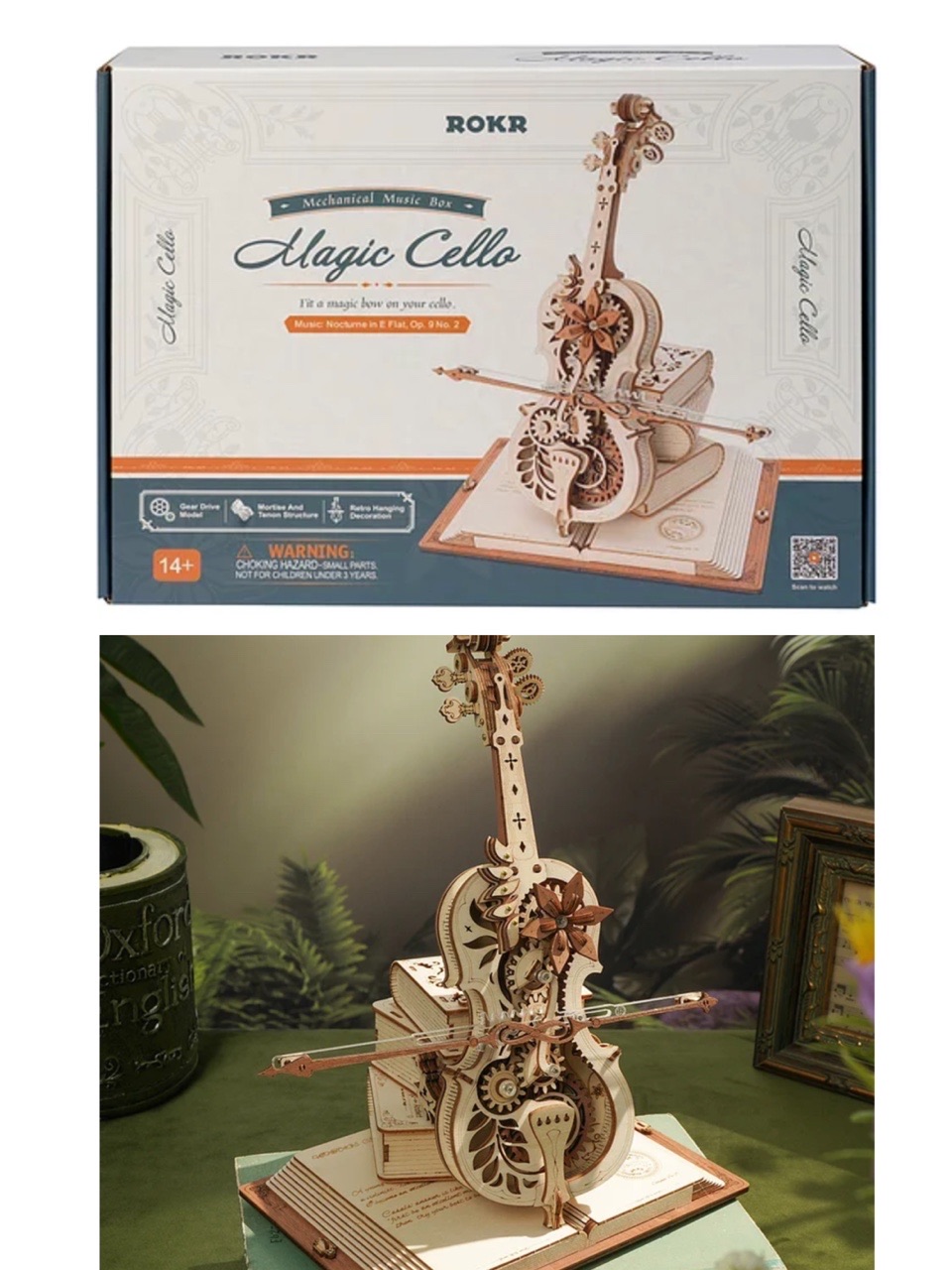 2) Rolife Sakura Densya Book Nook Shelf Insert
What about a DIY craft kit for those that love to read? The book nook shelf insert series of models takes builders on a similar journey of discovery as the miniature dollhouse models. The difference is that this offers a narrow window into a fantasy world to sit between books on a shelf. This one is perfect for partners that love Japanese culture and literature. The scene depicts a pretty street and railway station in Tokyo and is covered in delicate blossoms.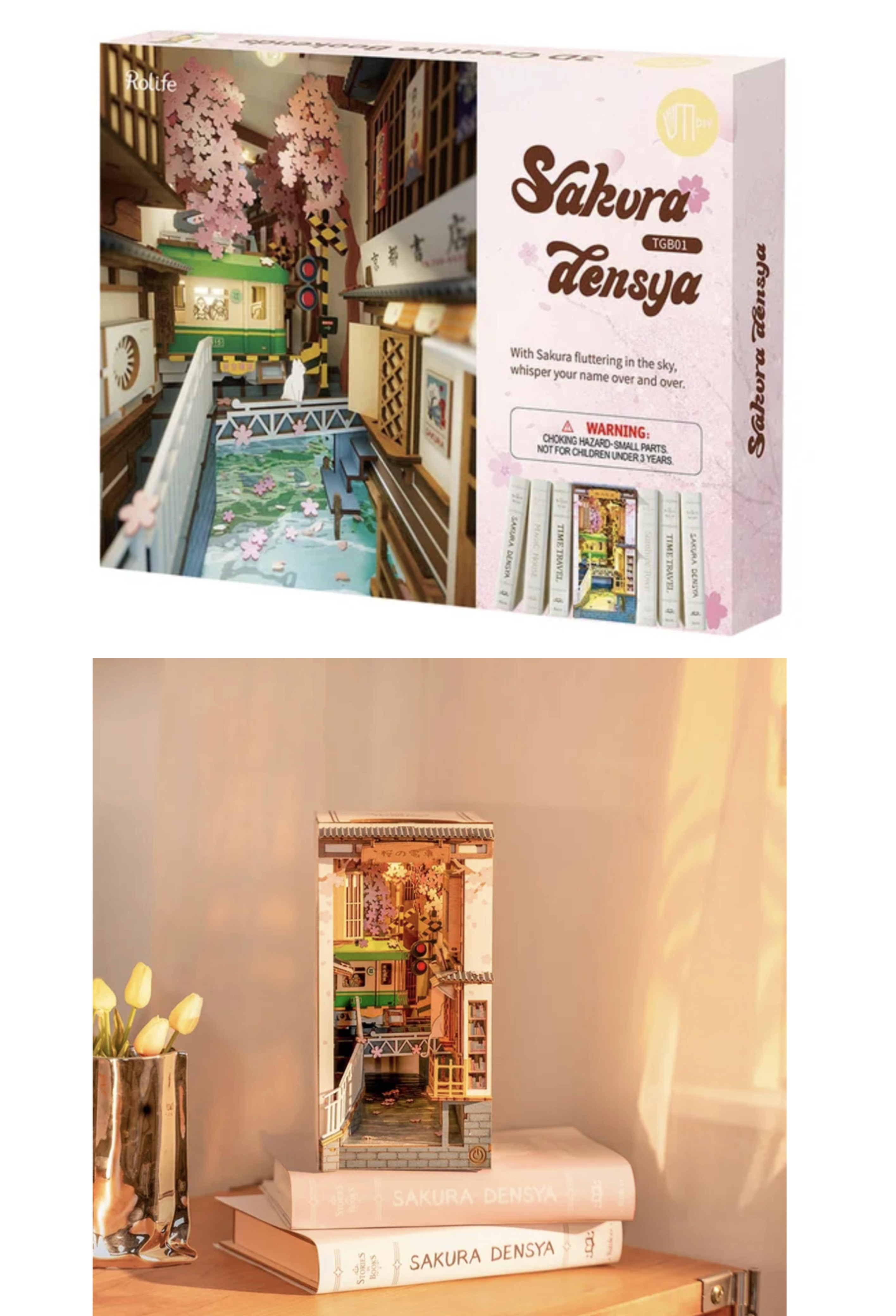 3) RKOR Romantic Carousel DIY Music Box
Another option for those that would appreciate a romantic DIY music box is this one in the shape of a carousel. This is ideal for Valentine's Day because of the romantic connotations behind the fairground ride. Perhaps you both enjoyed a date on one once, and this 3D model, with its pretty detailed horses, is a nice reminder. Once completed, the carousel can wind up to play a beautiful tune. Whenever they play it, they will think of you.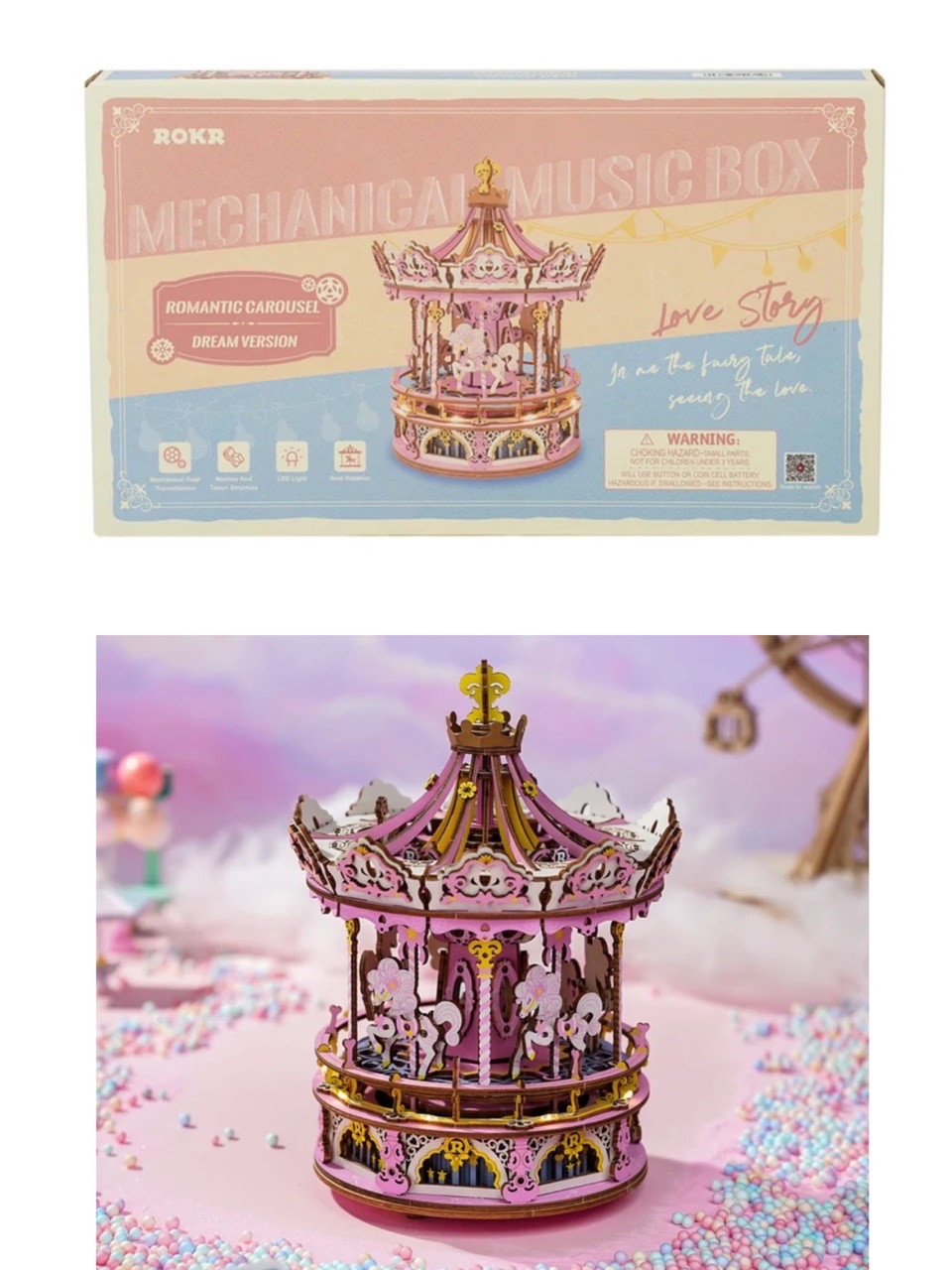 The Best & Unique Valentine's Day Gifts
For Him

:

1) ROKR Luminous Globe 3D Wooden Model

Moving onto the men in our lives, they too can appreciate a 3D puzzle for Valentine's. This one is also attractive and romantic but different. This large globe model is impressive with its vintage map across the surface and all the intricate mechanisms for the axis. It performs like a boy's toy once up and running, but there is a soft side that may evoke memories of romantic trips abroad. This vibe is enhanced through the LED for a nice soft glow to turn the globe into a nightlight.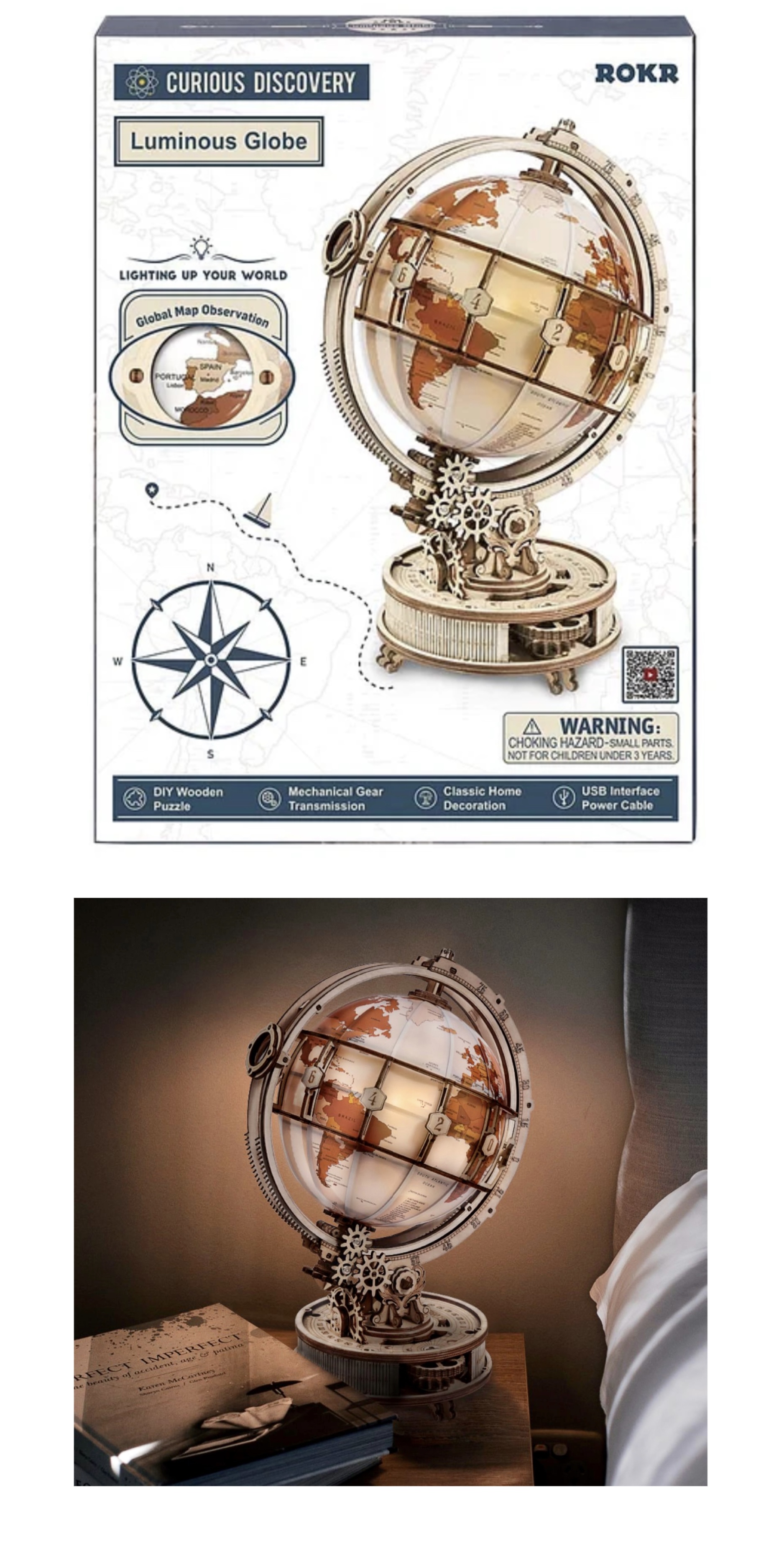 2) ROKR Pendulum Clock Mechanical Wooden Puzzle
If your partner would prefer more of a building challenge and something more precise and mechanical, there is always this striking pendulum clock. The design of this clock plays with the shapes and mechanisms of a grandfather clock and exaggerates them into this complex and dramatic model. It will take skill to get everything in the right place but, when they do, your partner will find that the clock actually works. The clock face is subtle and a conversation starter. They will proudly say that it was a gift from you.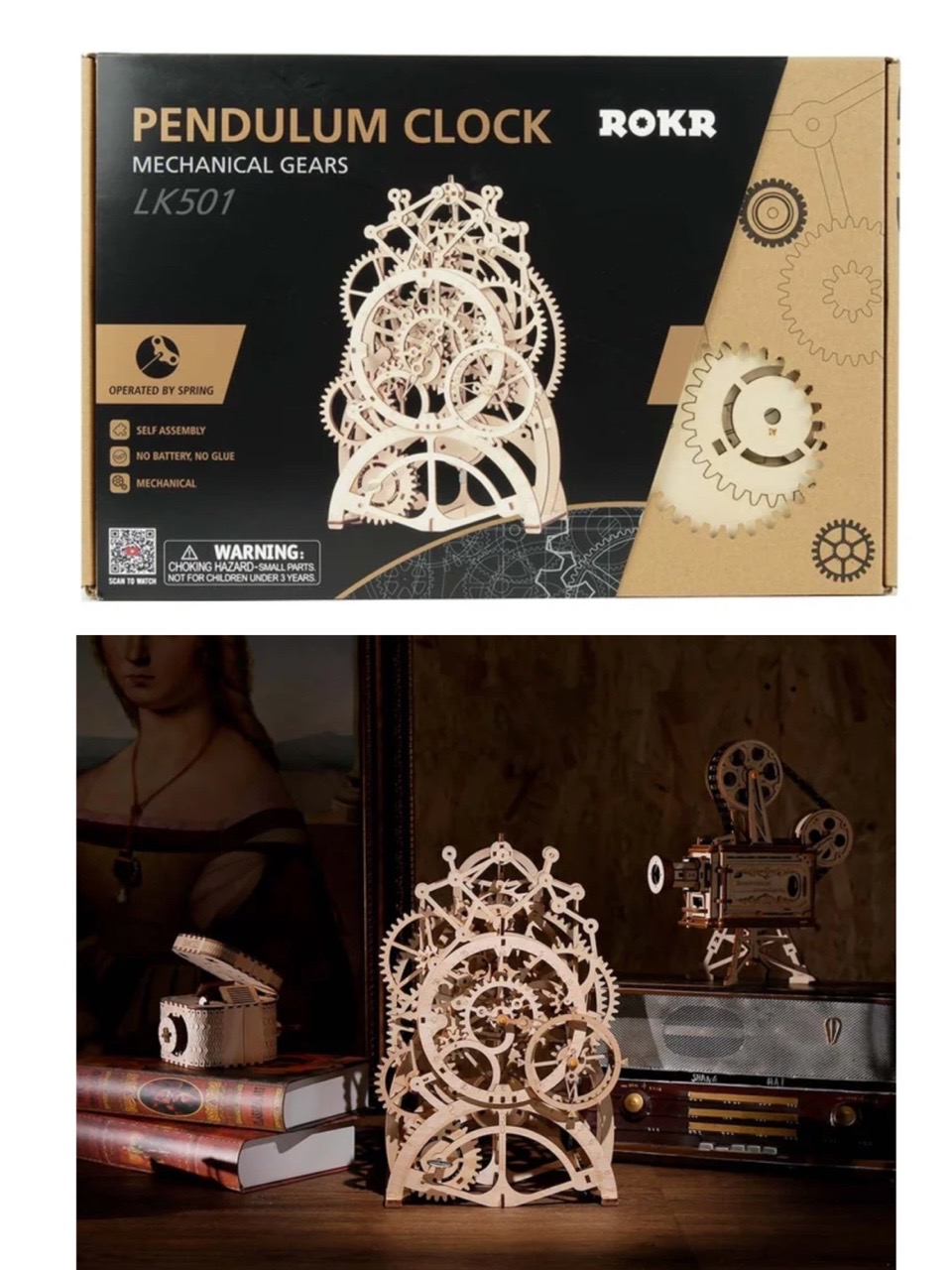 3) ROKR Scout Beetle Model 3D Puzzle
Last but not least, there is this extraordinary insect. This colorful bionic mechanical beetle couldn't be more different from the refined wooden clock. Builders can enjoy the building process, as they get all the precise pieces together on this engaging model. But, that's only half the fun of this boy's toy. Once connected to the power supply base, the beetle's wings can vibrate, and the lighting features to power up - letting him "scout" for the enemy. The detailed parts and steampunk aesthetic make it a great toy.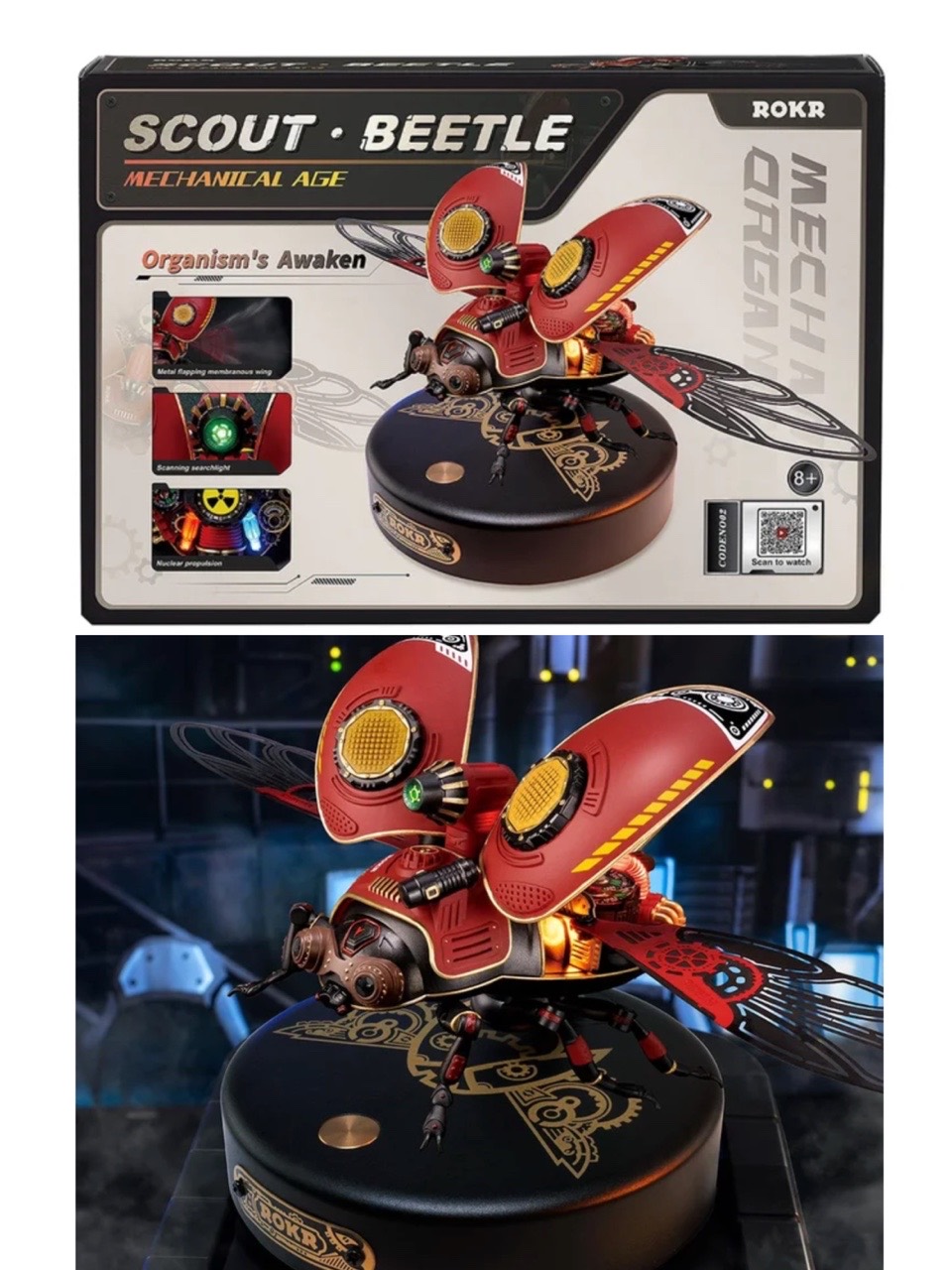 There Are Gifts for Everyone This Valentine's Day from ROBOTIME!
Whatever interests or types of models your loved one is into, there is a kit out there. From the romantic globes and subtle music boxes to the bolder book nooks and laser-scanning beetles, the range is broad. You are sure to find a gift that will be cherished for a long time.