Unique Gifts for Dad Who's Always Bear Everything
Unique Gifts for Dad Who's Always Bear Everything
Unique Gifts for Dad Who's Always Bear Everything
In the past month, we held a successful Mother's Day Sale for those who wanted to prepare a special gift for their mom. Likewise, Father's Day of 2022 is coming up. Are you ready for a gift for your dad? If haven't , now, it's the time!
Why buying a gift for dad on Father's Day?
For a long time, we have always emphasized the power of mother's love and the noblest of mother's love. But in fact, the power of father's love is equally great. Just like a bird with two wings and a man with two legs, mother's love and father's love are indispensable and irreplaceable.
After all, every child's healthy growth cannot be separated from the most caring and loving parents in the world (mostly). A mother's love is a selfless that gives warmth to the whole family, and a father's love is more like a big tree that is responsible for maintaining the safety and development of the family, bringing reliance to the family and becoming a "safe haven" for the whole family. Because of fathers, our families are stronger.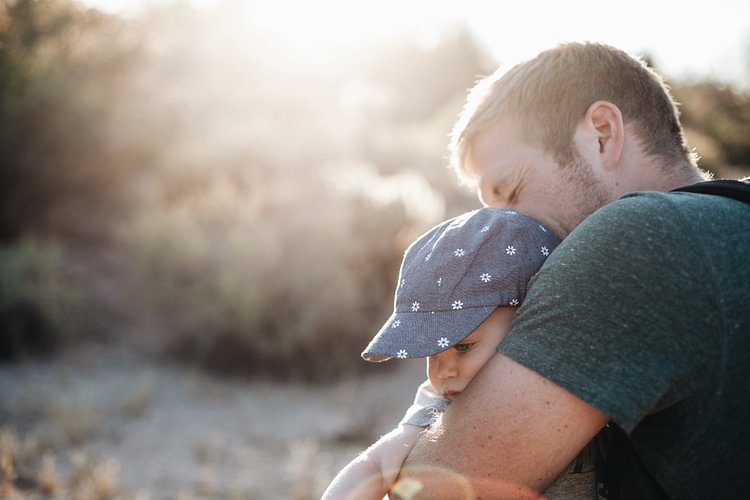 Image via @Josh Willink on Pexels
Therefore, buying a gift for your dad is a must. Gifts symbolize care, which means that you are caring and concerned about them. Likewise, dad can feel like your care through the gift and he will feel happy, which is a good for promoting family harmony. This is why it is important to pick a gift for your dad.
Unique Gift Ideas for Farther's Day
With Father's Day of 2022 coming, it's time to think about holiday gifts for your dad! Robotime has prepared unique gift ideas for you in advance. Trust us, we have gifts for most types of fathers! Whether your father is a music lover, a transportation enthusiast or an avid mechanic.
Here, we are happy to share with you some great holiday gifts for fathers.
For the dad who into architecture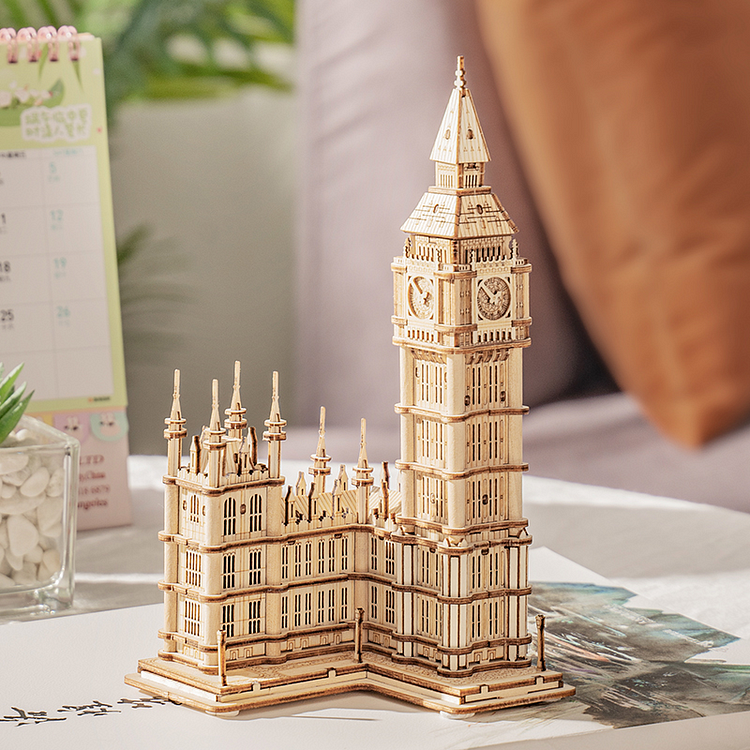 Robotime Architecture Series includes famous buildings from all over the world, each model has been carefully designed to be realistic and realistic, thus allowing you to experience the highest level of realism, complexity and detail.
For the dad who into transport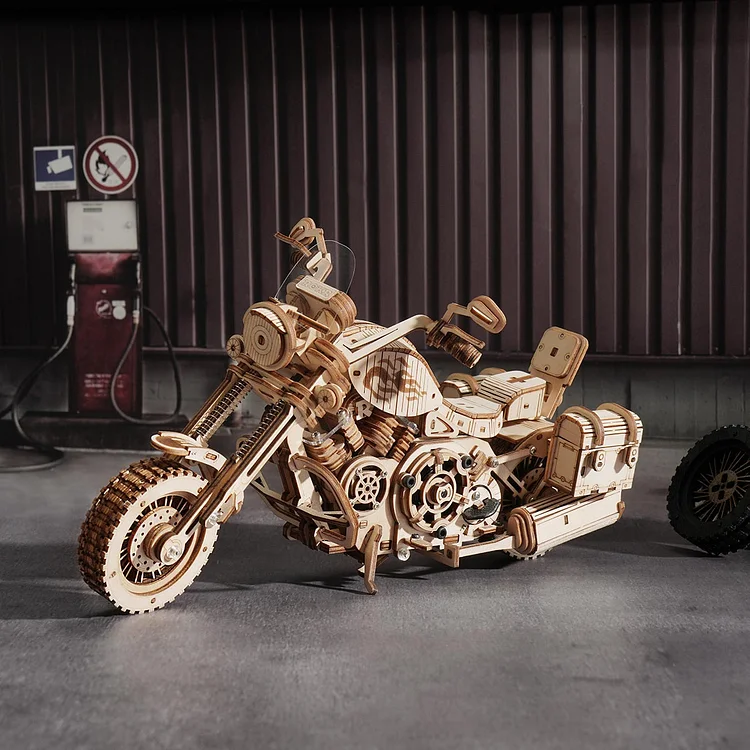 Dad who likes transportation is undoubtedly a winner. Robotime scale vehicle series has more than 20 models for you to choose from. In addition to highly restored vehicles, every vehicle here is equipped with a starting device, which allows them to drive freely on the road.
For the dad who into mechanics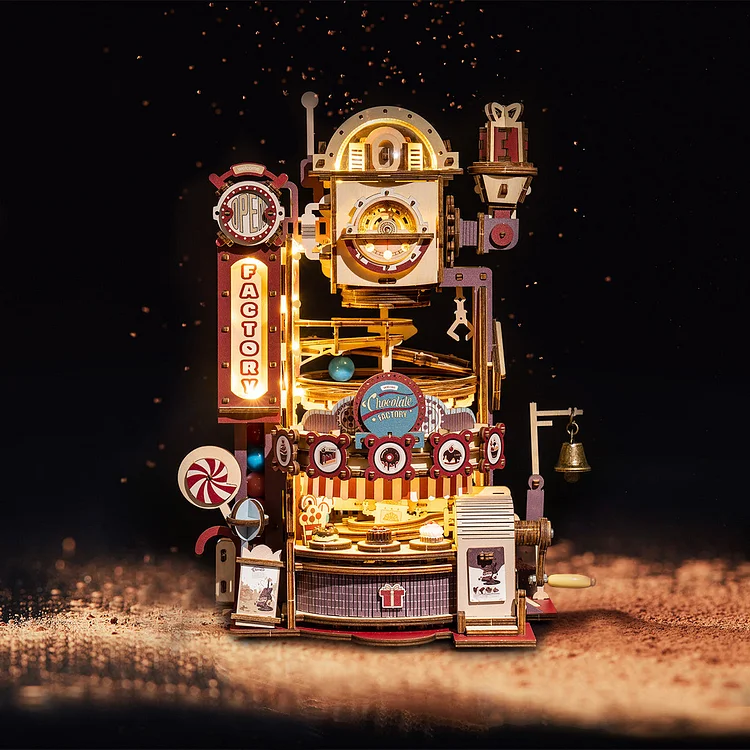 Most of Robotime Wooden puzzle are mechanical models. They combine science, technology, engineering and mathematics, with the mechanical gear rotation makes the whole model run smoothly, even if one of the gear installation error may affect the whole model. That's why people think they are higher level of assembly toys. Instead of a mechanical model, it is more like a perfect work of art, because whenever it is,you will be shocked of it!
More Gift Ideas for Dad

Have you found out the suitable gift among the ideas above? If haven't, here's a collection of Father's Day sales. We've prepared a special discount for our customer - Get 10% OFF on ALL orders and 15% OFF on orders over $100, so you can get even better deals with a discount code.
(Click here to learn more about Father's Day Sale).
Tips and Advice
The raw materials of above products are all high-grade 100% natural plywood, which are non-toxic, and environmentally friendly.
Even with step-by-step instructions and a kit that has everything you need, most of 3D wooden puzzles require one more thing to build: time. Plan for a multi-day project when you start assembling a wooden puzzle.
In general, our package should have included everything needed to assemble. However, some need to buy batteries and glue separately, so please pay attention to these hidden costs before buying.
If your younger family members want to assemble our products, firstly confirm if they are of the recommended minimum age for the product you're buying. Many are marked for those ages 14 and older.
Conclusion
Father's love is also great. Please don't forget to care about your father. Maybe the gift from Robotime is just one of your choices. But assemble it and finish it, you will get a sense of achievement. It is a challenge. In the long run, it is more like a work of art. Once completed, it will be collected and placed in any place your father likes. I believe this is the potential value of a few gifts.
In a word, wish all parents good health.