ROKR Cruiser Motorcycle Wooden Puzzle Kit: Unleash Your Spirit of Adventure
ROKR Cruiser Motorcycle Wooden Puzzle Kit: Unleash Your Spirit of Adventure
ROKR Cruiser Motorcycle Wooden Puzzle Kit: Unleash Your Spirit of Adventure
Few people can resist the charm of a good, solid motorcycle, whether young or old. Going back to the days of the Wild West and its Hollywood depictions, the world, in general, has always been in love with heavy-duty motorcycles. If you are fond of these two-wheeled machines, then the ROKR Cruiser Motorcycle Wooden Puzzle Kit will be a fabulous addition to your life.
This 420-piece kit is designed to be fun for everyone, young or old, and will take approximately 5 hours to assemble completely. The construction process is easy enough to give you an enjoyable challenge without being too complex to make it a chore. Here are a couple more reasons why this should go right onto your wish list.
True-to-Life Mechanics
The ROKR motorcycle puzzle is cut out of renewable wood sources to offer all the fun you need with none of the guilt. The laser tools used to cut these pieces out make them surprisingly functional and capable of carrying out independent motions without the risk of falling apart. If you enjoy the mechanical workings of well-constructed engines, you will love these models' engineering and design.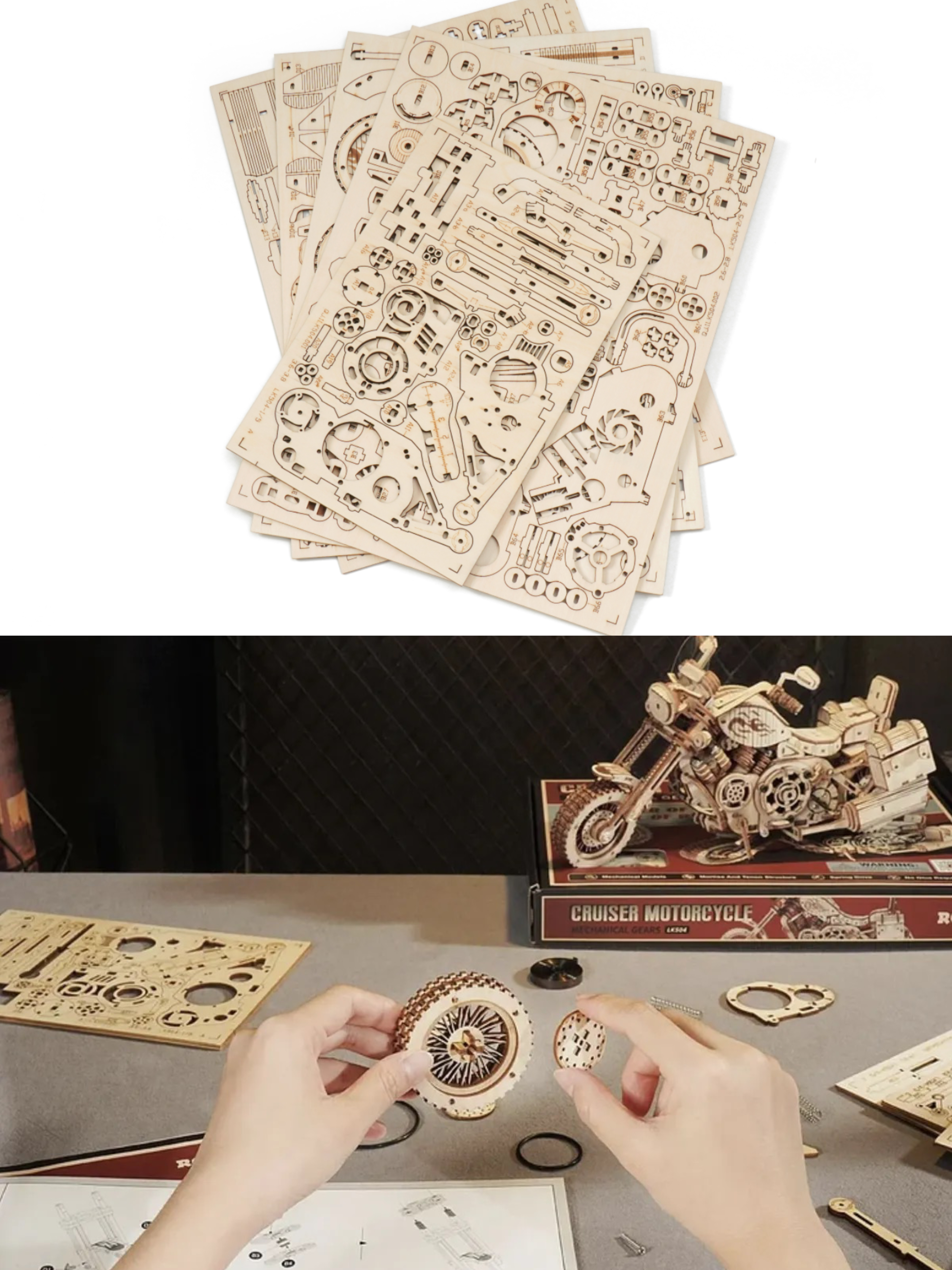 Functional Engine
One of the most remarkable features of the ROKR 3D motorcycle puzzle kit is that you can get it to make its own way without your help mechanically! However, you won't have to pour gasoline into its wooden engine. All you need to do is twist a mechanical spring loaded onto the frame and let it go! It will move on its own power for up to 10 feet. You will be able to see the tiny pistons in the motorcycle's engine turning away as it chugs along, which is great fun!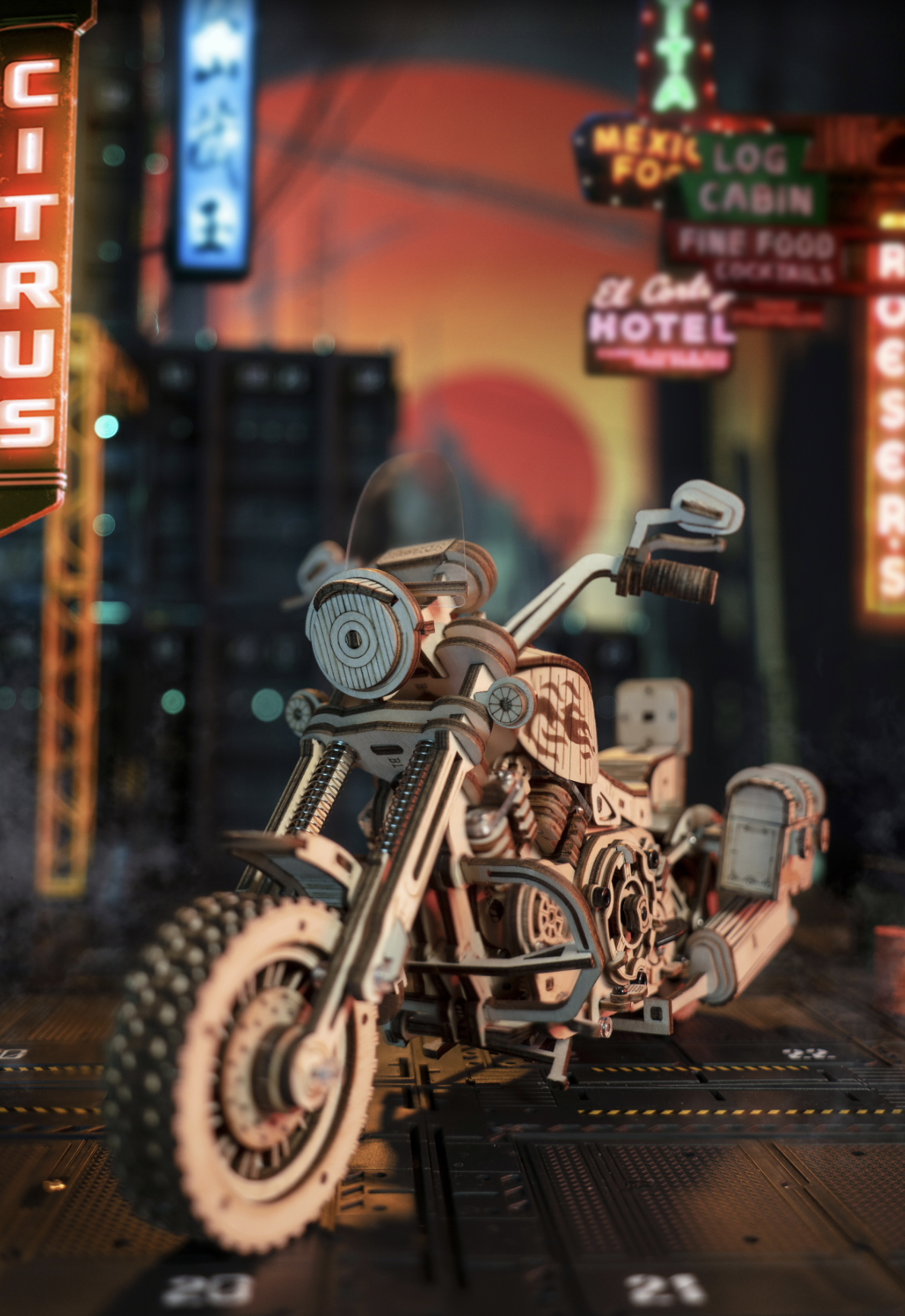 Environmentally-Friendly Design
If you're concerned about the eco-friendliness of your ROKR motorcycle model, you shouldn't be. As part of Robotime's commitment to preserving our environment, we construct all our 3D wooden puzzles from ethically-sourced wood reserves that are responsibly managed and replaced. You don't need to have fun at the expense of the environment, and the ROKR 3D Motorcycle makes this possible.
Fun For The Whole Family
You might think that such a finely-crafted and intricately designed item as the ROKR Cruiser Motorcycle should only be for display purposes or for adults to enjoy. Still, you'll be surprised to learn that our puzzles are designed to be fun for everyone in your family, young or old. Putting these puzzles together can be an enjoyable bonding experience for you to engage in as you spend quality time with your loved ones.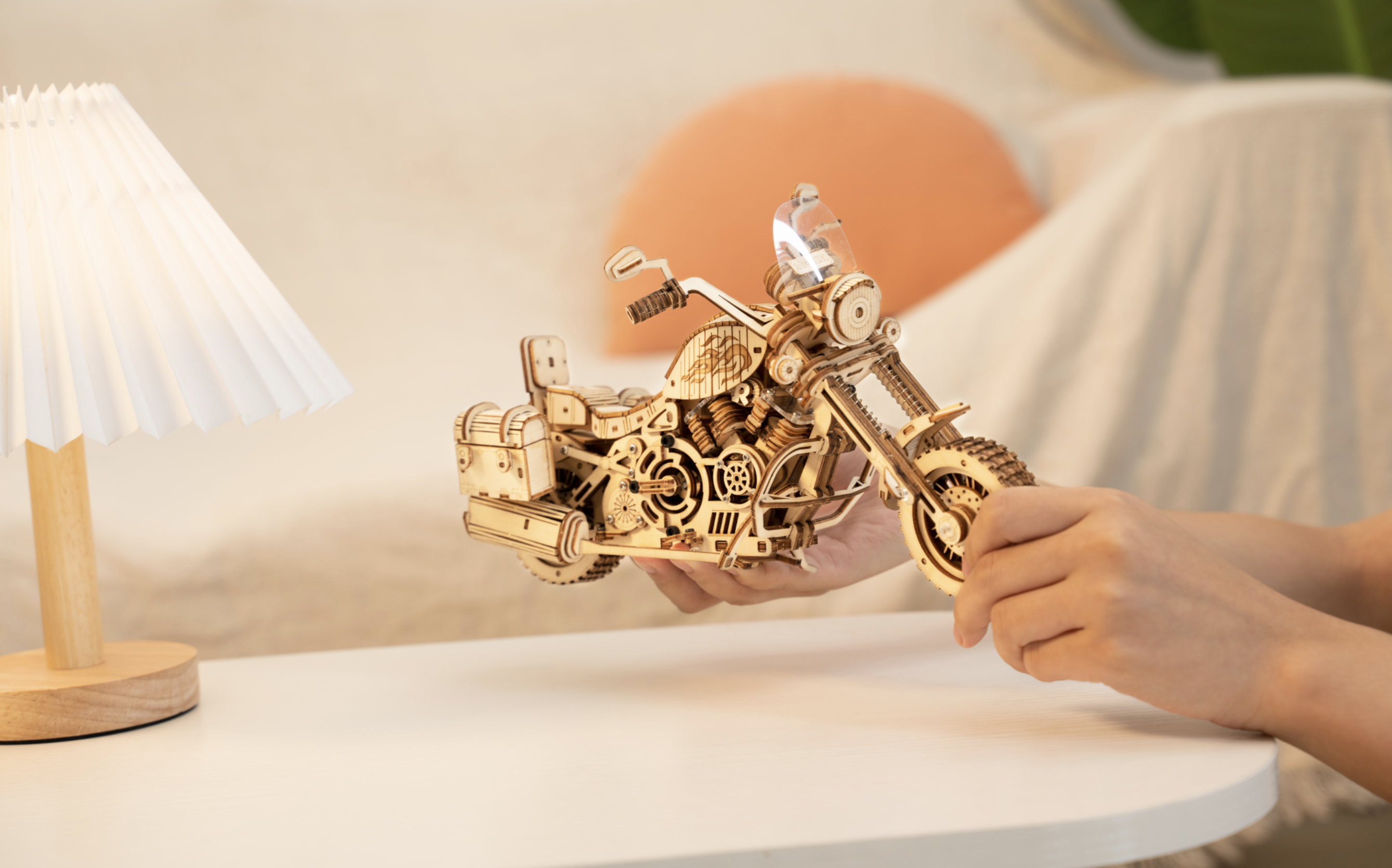 Final Thoughts
Under the brand names of ROKR and Rolife, Robotime Handmade DIY Toys have been bringing joy to countless homes in the United States and beyond for many years now. When you decide to purchase one of our products, either for yourself or as a gift for someone special in your life, you can be sure you will get the highest quality materials and design. Place your order today. You will not regret it!