Winter Leisure Activities: 15 Winter Hobbies to Get Cozy
Winter Leisure Activities: 15 Winter Hobbies to Get Cozy
Winter Leisure Activities: 15 Winter Hobbies to Get Cozy
"Active natures are rarely melancholy. Activity and sadness are incompatible." – Christian Bovee
Winter might be a wonderland for some, but for others, the cold, monotonous days and long, dreary nights are enough to affect their mental health. Well, we have the perfect solution for you. Don't let the winter blues get to you by keeping busy with these fun hobbies.
Outdoor Hobbies for the Winter
Just because it's cold outside doesn't mean you should stay cooped up inside. After all, connecting with Mother Nature comes with a slew of benefits. This includes reduced stress, improved sleep, increased happiness, and reduced blood pressure. So, check out the following outdoor hobbies for the winter that we have rounded up for you and get some fresh air.
1. Make Snowmen and Have Snowball Fights
Take your family outside and get creative making the best Frosty using items that you already have at home. Of course, competitions aren't fun without a prize so reward the winner with something simple but likable. This can be an extra hour of TV, a one-time use pass to get out of a chore, some additional allowance, etc. On other days, you can do something different like snowball fights and making snow angels. It's a great family bonding time that also doubles as physical activity.
2. Have Fun Skiing With Your Friends
Invite your friends to do some winter sports. Skiing is a common favorite since you not only get to admire the grandeur of the snowy mountains from above, but you also get to experience the thrill of going down the slopes. It's also pretty easy to learn and there are tracks that are suitable for beginners. You can also try other winter recreational activities like snowboarding, sledding, ice skating, and snowshoeing.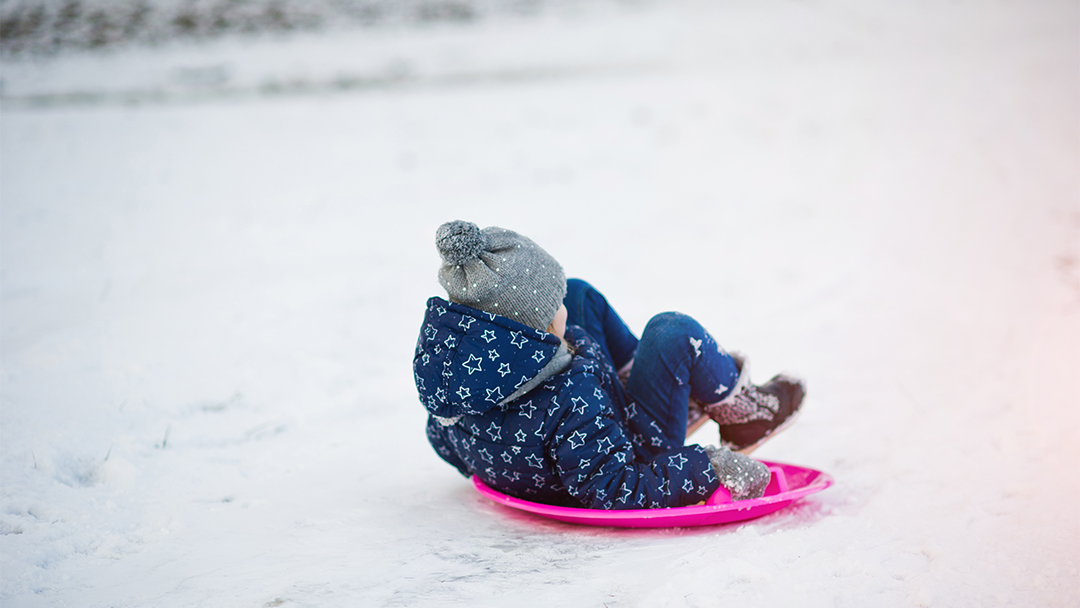 3. Go Camping in the Snow
Winter camping might require more preparation and water-proof gear but it does offer plenty of perks. First and foremost, the snow-covered landscape is truly a magic to behold and more wildlife emerges because there are fewer campers to scare them away. You can even bring a pair of binoculars and go birdwatching. Also, if you dislike camping because of all the pesky insects, winter is the perfect time for you since the bugs are less active.
4. Do a Winter Photoshoot
Take your camera and capture beautiful moments with the winter wonderland as your backdrop. It can be pictures of your friends, flowers, wildlife, trees, and even snow-dusted houses. It's the perfect way to get your daily dose of fresh air without traveling far from home. If you're new to photography or want to learn new techniques, there are plenty of tutorials online.
5. Try Stargazing
Winter is the best time to pick up stargazing as a hobby. The air is cooler leading to clear and bright skies. This means that it's easier to spot stars, constellations, and even planets. Just don't forget to bring a blanket and dress appropriately so you can stay warm and cozy.
Indoor Hobbies for the Winter
If it's impossibly cold or too dark outside, you can spice up your time indoors by picking up new hobbies, learning new things, or going back to the pastimes that you used to enjoy.
1. Crafting and Building
Crafting and building are great pastimes for long winter nights. The process of creating something with your hands is healing. Plus, there's an immensely rewarding feeling when you complete projects. Feel free to check out our shop for 3D wooden puzzles, book nook inserts, and miniature house kits for beginners to experienced builders. These kits have everything you'll need to assemble them and come with easy-to-follow instructions.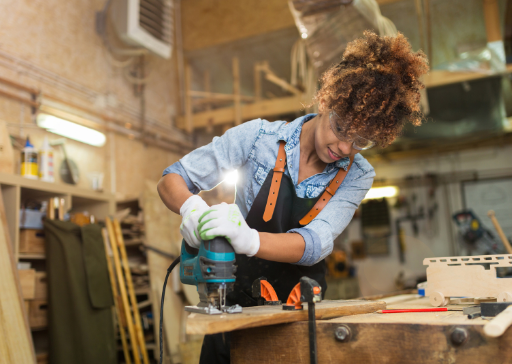 2. Knitting or Crocheting
Just like with crafting and building, the rhythmic working of stitches of knitting, crocheting, and sewing are soothing and good for your well-being. You'll be able to create something beautiful and even useful like scarves and blankets. Create pieces from the patterns you'll find online and do them in your favorite color palettes for an even more satisfying feeling.
3. Read a Book or Write Your Own
If there are books that you've always wanted to read, winter is the perfect time to read them. There's nothing more fun than delving into a book while sitting in a chair near the fireplace and sipping hot cocoa. Alternatively, you can take this time to write your own book. It can be an autobiography, poetry, whatever you're passionate about, or even a collection of short stories.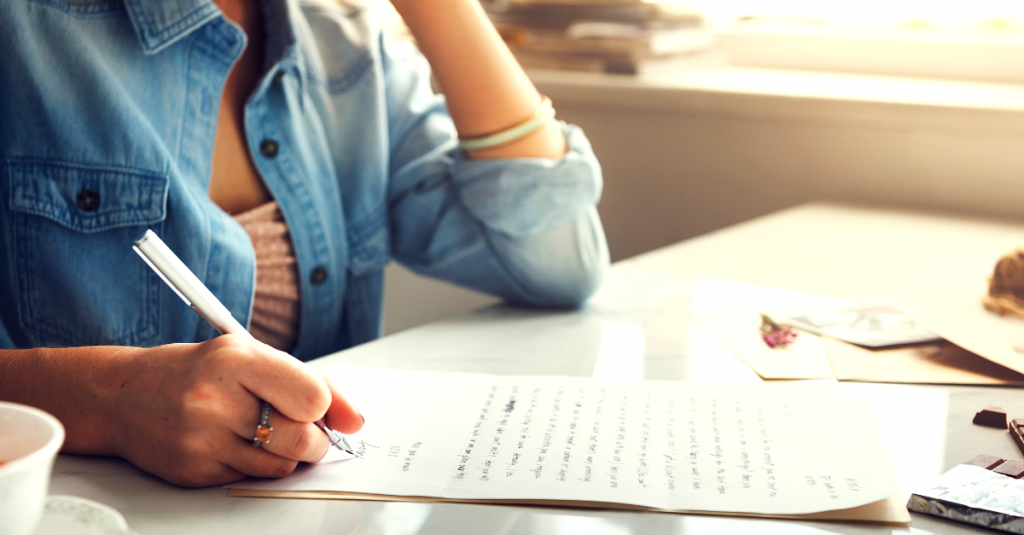 4. Get Creative by Painting and Drawing
If you've always wanted to learn how to paint and draw, there's no better time than when you're stuck indoors while a blizzard is raging outside. You can start with the basic pencil and paper or cheap watercolor before investing in more expensive materials. If you have a tablet, you can also install an app like Procreate to draw digital art. Be forgiving with your initial results and always remember that practice makes you better.
5. Stay Fit With Yoga
Just because you can't go to the gym or explore the outdoors doesn't mean that you have to stop being physically active. Build up a sweat by doing activities like yoga, dancing, and tai chi. Install free exercise apps or follow the videos on YouTube. Set some realistic goals that you can accomplish during the winter so you can monitor your progress.
6. Watch Movies with Your Family
For lazy days, you can watch binge-watch TV series and movies with your family. No need to change out of your pajamas. Prepare some snacks, get comfy, and take turns choosing which flicks to watch.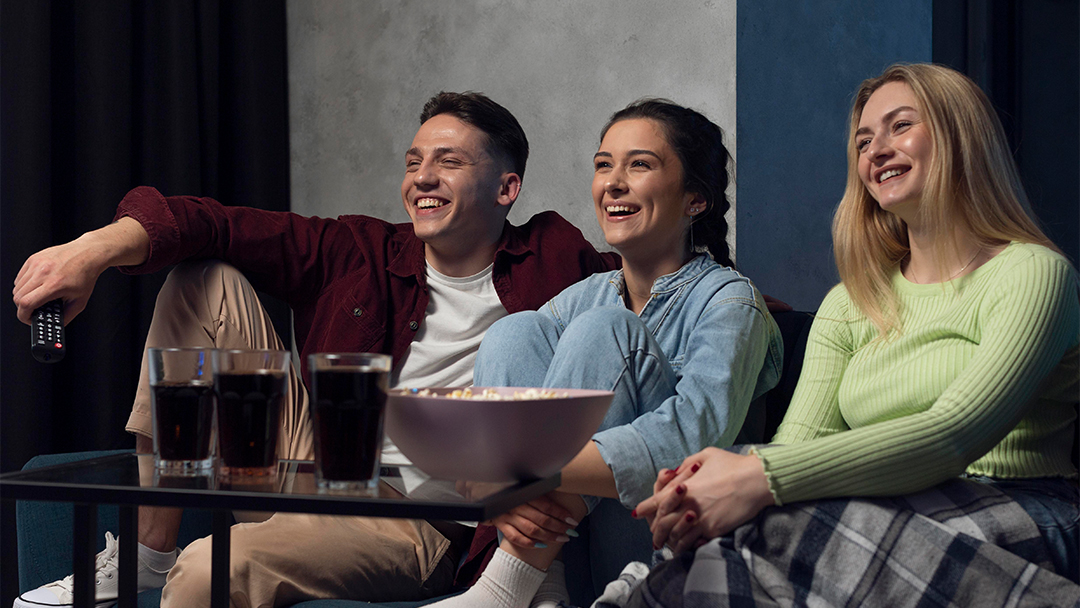 7. Practice Calligraphy
If you're looking for other therapeutic indoor hobbies for winter, how about trying the art of calligraphy? It forces you to slow down, be creative, and put into practice the discipline of strokes, lines, rhythm, and structure. You can even surprise your family and friends with Christmas cards with your calligraphy.
8. Spruce Up Your Space
It might not seem like it but tidying up the house can actually make you happy. After all, one of the keys to good health is a clean and eye-pleasing environment. Make a winter cleaning checklist, maybe do some home improvements, and have fun decorating for Christmas.
9. Learn a New Language
Learning something new is tough, but since you're stuck indoors anyway, it's a great idea to use this time to add something to your skillset. Not only will it boost your career, you'll even have an easier time traveling. Research also says that learning a new language comes with plenty of benefits such as improved memory, cognitive function, perception, creativity, and focus.
10. Create a Winter Self-Care Plan
One of the best ways to spend your free time at home is to create a soothing self-care experience. For some, an entire regimen can be too time-consuming so you can split it up to different days. For example, one day you can apply a home-made face mask and a hot oil treatment to your hair. Another day you can take a warm bubble bath and sip some wine with aromatic candles and relaxing music to set the mood.
A combination of outdoor and indoor hobbies is a must for your well-being. A variety of activities will give you the perfect balance between exercise, socialization, relaxation, and comfort for a more enjoyable wintertime. Hopefully, you've found a few hobbies from our list that you want to pick up so you can keep the winter blues away.