ROKR Marble Run 3D Wooden Puzzle (4 Sets)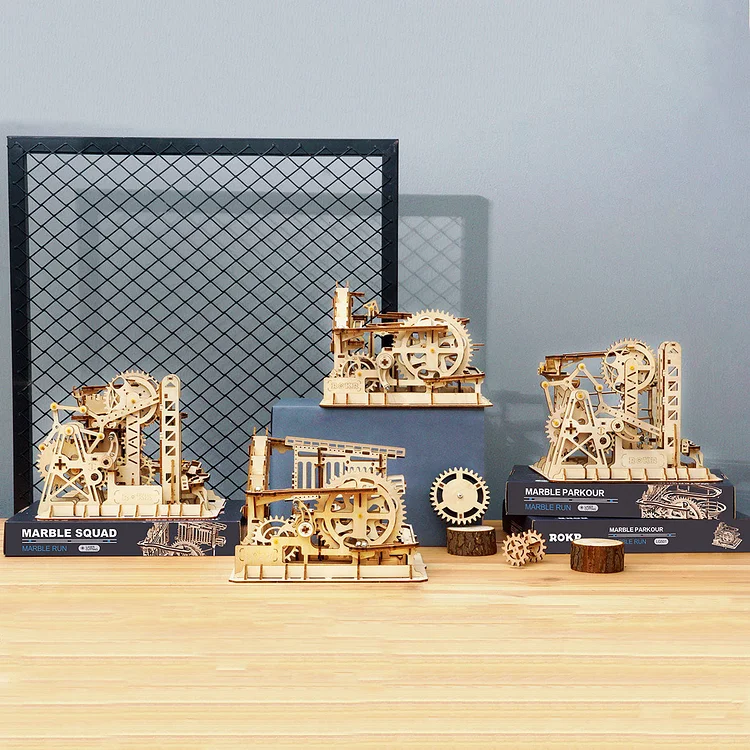 Robotime-ROKR Marble Run mechanical gears 3D wooden puzzle is based on great human engineering. They combine the beauty of science and machines, involving so many small gadgets. Build the set and crank the handle, watch marbles run crazy down the slopes and twisting turns.
This whole package includes 4 marble run sets:LG501 Big Funnel + LG502 Trapdoors + LG503 Swingback Wall + LG504 Fortress
KIT: Accessories, Film, Metal, Plastic, Wood
*Due to customs policy wax, glue or battery may not be included in packages.