ROKR Steampunk Music Box 3D Wooden Puzzle (4 Sets)
ROKR Steampunk Music Box 3D Wooden Puzzle (4 Sets)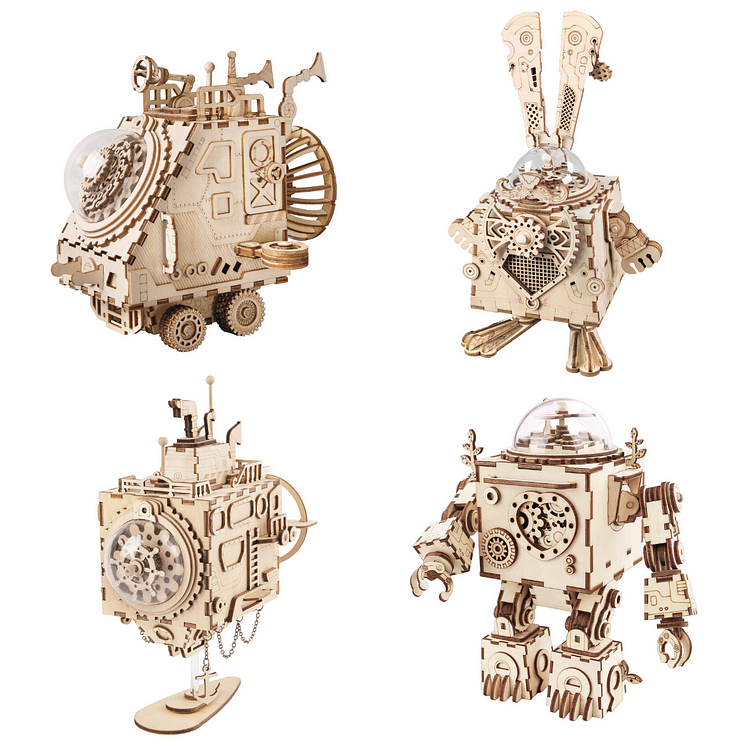 Robotime-ROKR DIY Steampunk Music Box Series (4 Sets)
If you like mechanical and sci-fi novels and movies, you are going to love this Robotime-ROKR DIY Steampunk Music Box Series. Assemble these cool music box 3D wooden puzzles by your hands and Feel the uniqueness and mechanical cuteness emanating from the design.
This whole package includes 4 Sets: Orpheus AM601+Spaceship AM681+Bunny AM481+Submarine AM680
Function:
AM481 Bunny: Little bunny foo foo
Am601 Orpheus: Can't take my eyes off you
AM681 Space Vehicle: Fly me to the moon
3. Arms and Legs movable;
*Due to customs policy wax, glue or battery may not be included in packages.