ROKR Robotic Dinosaurs - Sound Control Walking T-Rex D210
ROKR Robotic Dinosaurs - Sound Control Walking T-Rex D210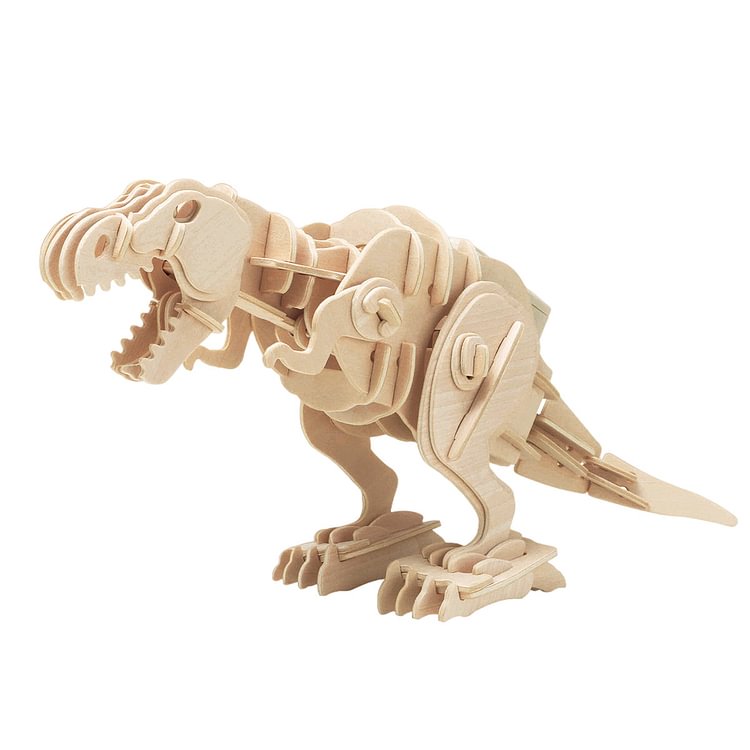 Main Feature:
1. This is a wooden robotic dinosaur that you can build with your own hands. It could be able to move, walk and roar by sound control after the finish.
2. How to manipulate:
Clap Once: T-Rex will move forward.
Clap Twice: T-Rex will turn right.
Clap Three Times: T-Rex will turn left.

3. Package Info:
1) Package Size: 300*235*55mm
2) Weight: 800g
3) Assembling Time: 4 hours
4) Age: 6+
5) Safe and non-toxic
6) Contents include wood sheets, plastic parts, battery box, and motor.
5) Clear English instruction of assembling steps, easy to follow.