ROKR Chocolate Factory Marble Run 3D Wooden Puzzle LGA02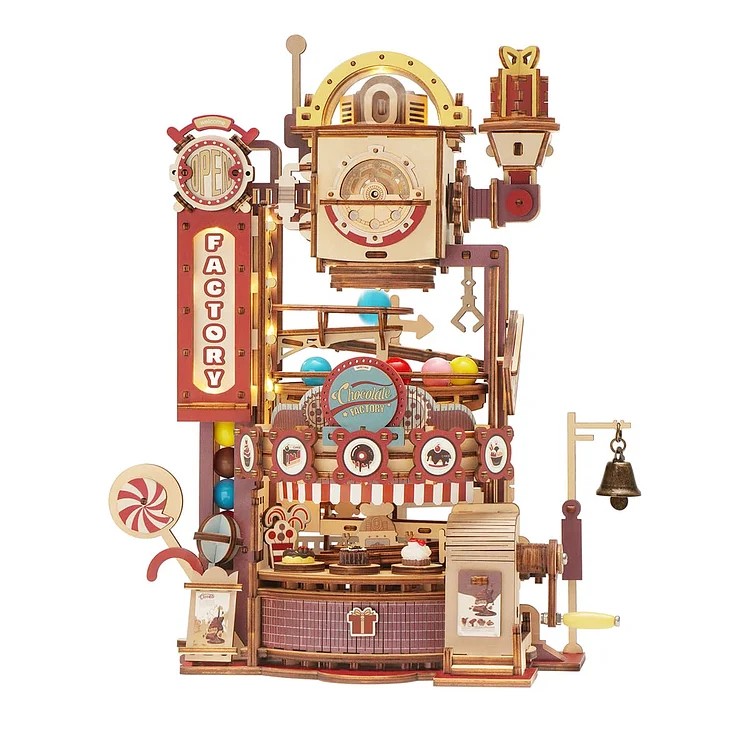 Product information
Assembled Size:
10*6.7*12.2"(25.5*17*31cm)
We all love chocolate candy. Have you ever dreamed of having a chocolate factory of your own and making as many candies as you want? If your answer is yes, then here's a big chance to make your dream come true! This well-design ROKR Chocolate Factory marble run 3D wooden puzzle kit will provide you with everything you need to build a cool steampunk-style factory.
By assembling all the wooden pieces together, you can practice your hands-on ability as well as your creativity. After you finish it, you could also simulate the chocolate candy-producing process by shaking the handle - the colorful candy marbles will run crazy down the slopes and twisting turns. This ROKR marble run will definitely bring you a wonderful DIY experience. Enjoy playing with this amazing marble run toy!
Unique Christmas, Birthday Gifts for Boys, Girls, Teens, Adults
*Notes: Due to customs policy, wax and battery(CR2032*2) may not be included in the package. Wax: you could use ordinary candles, crayons, beeswax, etc.
The top is set with a super cool steam mechanical tower, the outer layer of transparent acrylic material can protect the internal body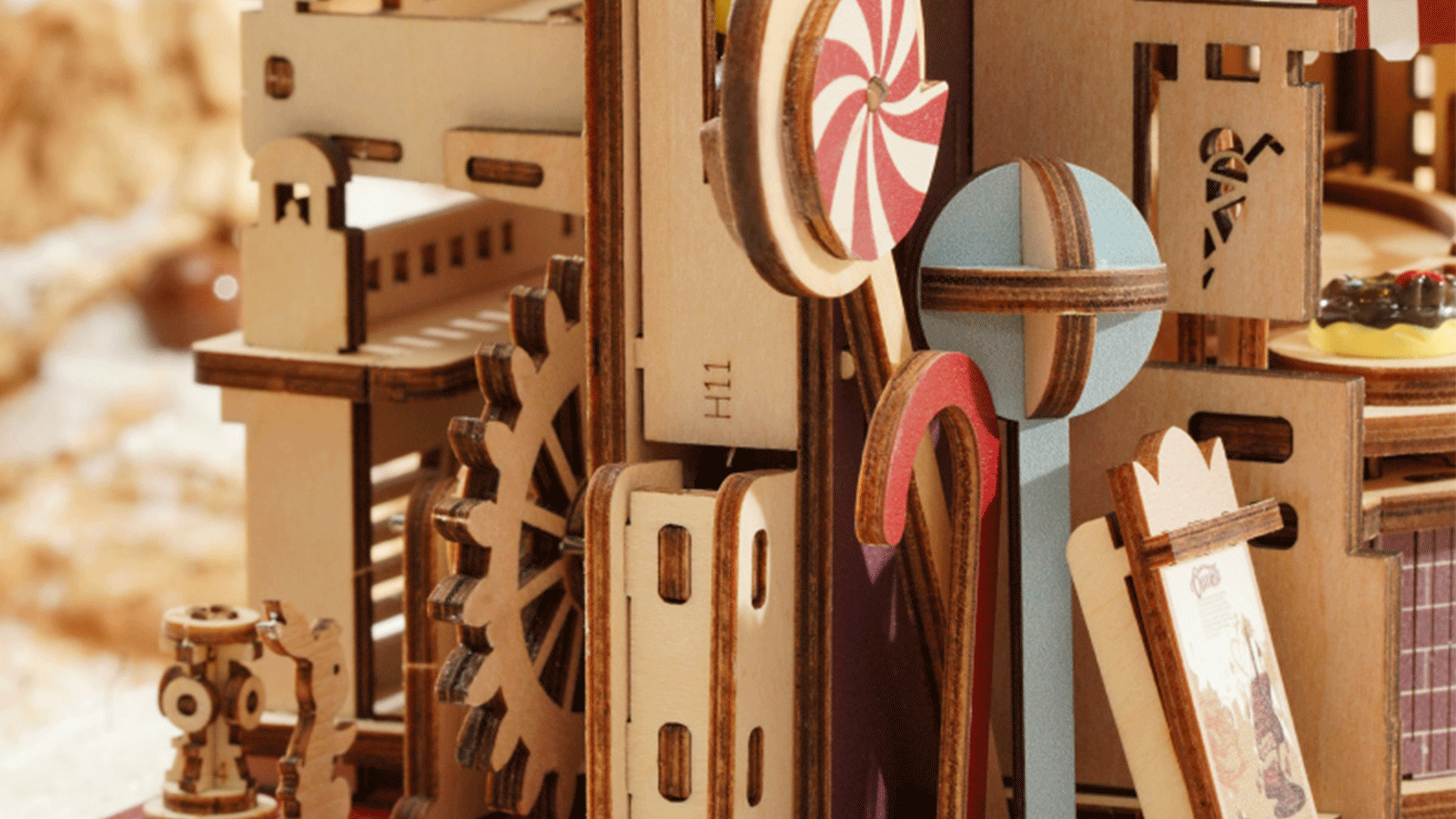 Can open and close the mechanical door, real-time maintenance, quick and convenient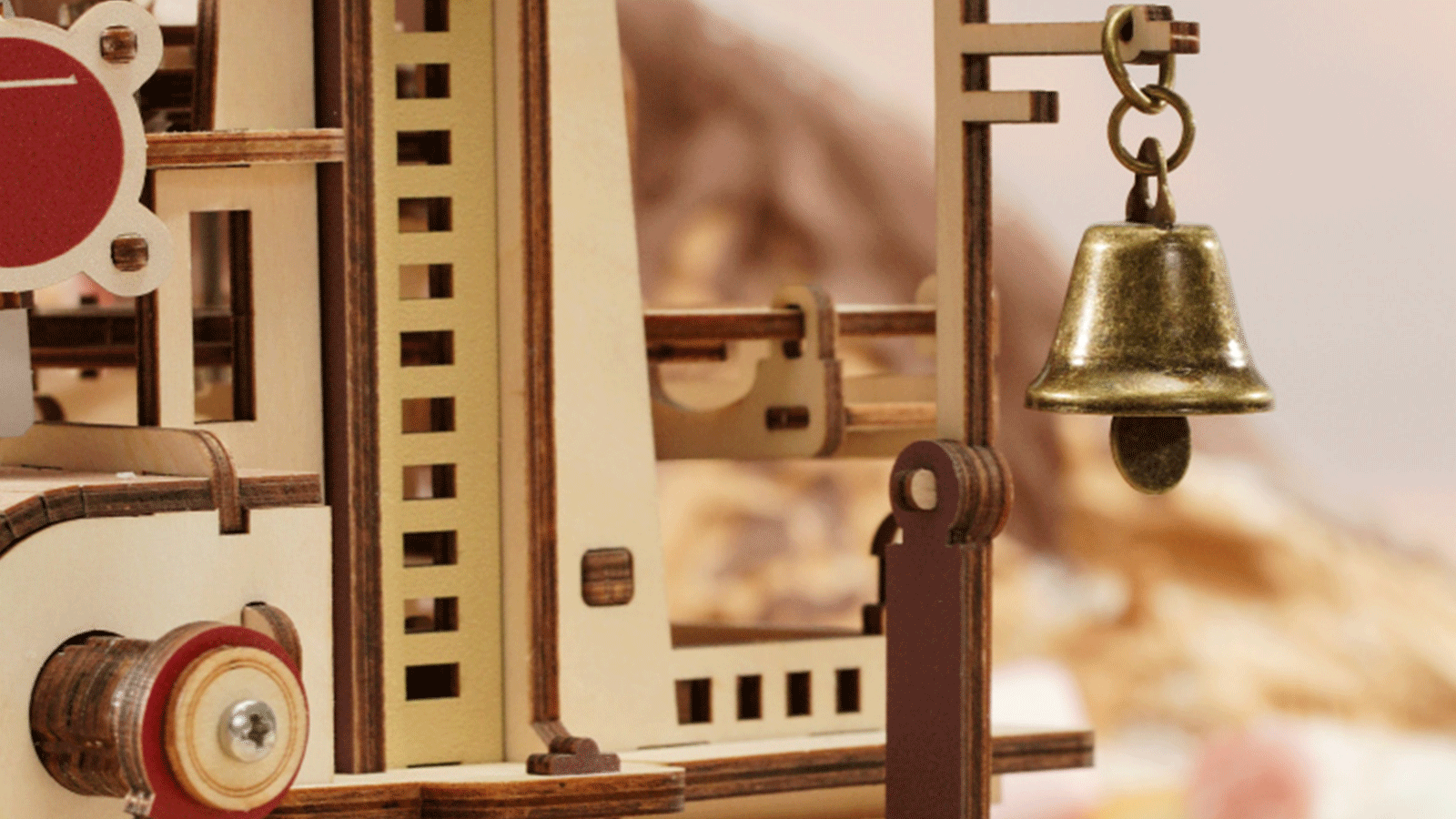 Vintage yellow bells with a classic shape and pleasant sound
Lifting ball storage tank, dynamic stacking to avoid loss
With the power pointer and steam machinery monitoring in real-time, you can check the candy movement line at any time