Air Cat Climbing Frame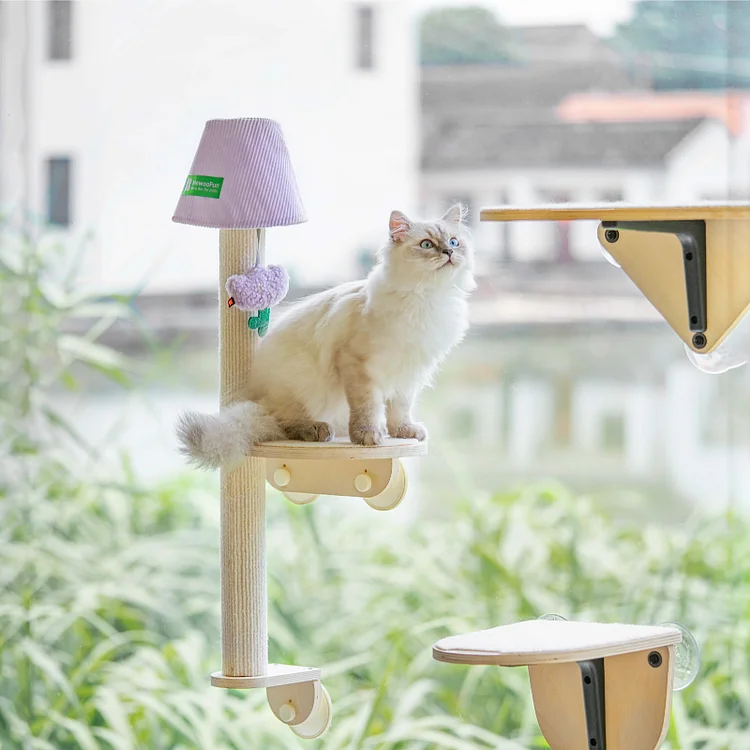 Space-Saving Vertical Solution: If you're short on space, these climbing shelves are the perfect solution. They utilize the vertical space on your window, allowing your cat to play and perch without taking up precious floor space.
Durable and Cat-Friendly Materials: Crafted from durable materials that are also gentle on your cat's paws, these shelves are built to withstand your cat's daily climbing adventures while providing a comfortable surface for them to rest.
Elevated Feline Playground: Cat air window climbing shelves transform your window into an elevated playground for your furry friend. These innovative shelves give your cat a high vantage point to observe the world outside and indulge their natural climbing instincts.
| | |
| --- | --- |
| Dimensions (inch) | 10.4x11.4x8.6/16.5x8.2x10.4/7x19.4x5.8 |
| Color | Natural |
| Weight Capacity | 40lbs |
| Material | Wood |
| Suitable For | Cat |