Cat Sisal Scratcher Toy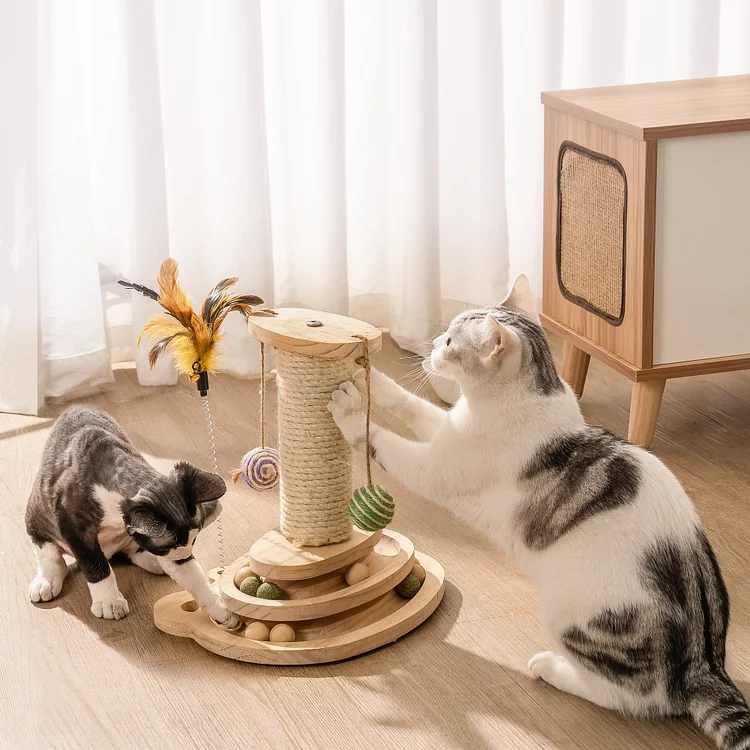 Compact and Portable: The cat sisal scratcher toy is designed to be compact and lightweight, making it easy to move around your home. You can place it in various locations to provide your cat with a designated scratching area wherever they like to spend their time.
Durable and Long-Lasting: Thanks to its sturdy construction and durable sisal material, this cat scratcher toy is built to withstand repeated use. It's an excellent investment for cat owners looking to provide their feline friends with a long-lasting and engaging scratching solution.
Package Contents:
2 Sisal Balls

8 Moving Balls

2-Layer track

Cat Scratching Pole x 1

Feather Toy x 1

Installation Manual x 1