Foldable Suction Cup Cat Hammock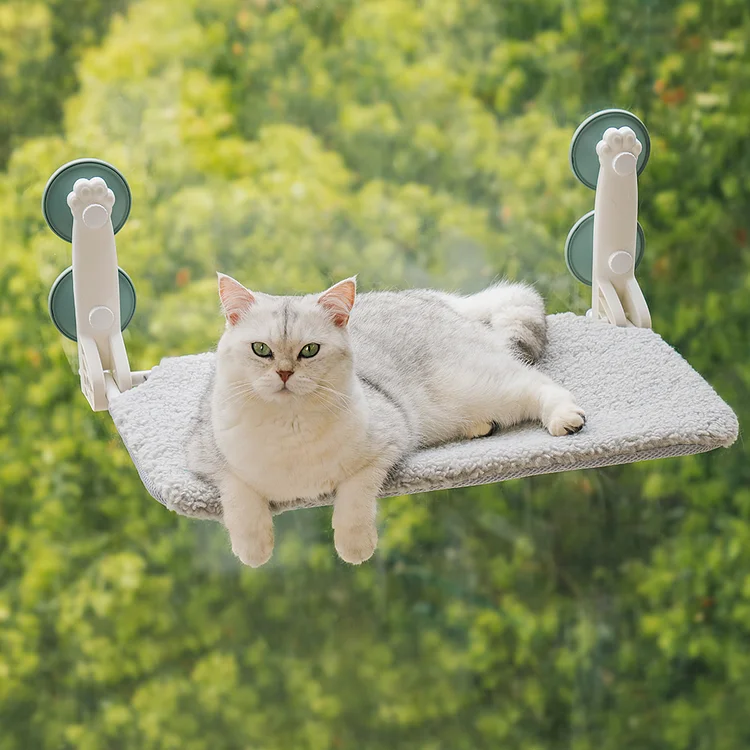 Strong Suction Cups: This hammock securely attaches to windows or smooth surfaces with strong suction cups, ensuring stability and safety for your cat. The reliable suction cups are designed to hold the weight of your cat as they relax and observe their surroundings.
Elevated Comfort: Cats love to perch and observe the world from an elevated vantage point. This hammock provides a comfortable and elevated spot for your cat to rest, bask in the sun, or watch birds and other outdoor activities.
Easy Installation: Setting up the Foldable Suction Cup Cat Hammock is a breeze. Simply attach the suction cups to a clean, smooth window or surface, and your cat's new favorite hangout spot is ready in no time.
Dimensions (inch)
S:17x11
M:20x11
L:22x11
Color
Gray/Beige
Suitable For
Cat