Metal Wire Brain Teaser Puzzle 6Pcs BP06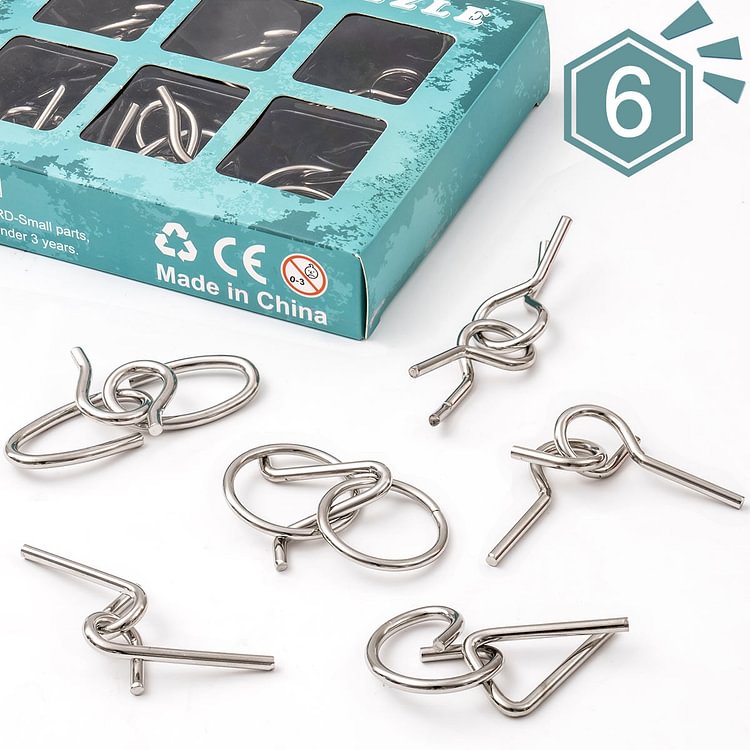 Number of Pieces: 6
Material:
Metal
Item Dimensions (LxWxH): 142×122×25 mm (5.59×4.8×0.98 in)
6 Different Puzzle Set: This 6-piece metal brain teaser puzzle kit is designed in 6 different styles that will be a challenge for both kids and adults.

Develop Children's Intelligence—Each puzzle is designed to enhance kids' perseverance and deduction power for improved mind sharpness and alertness.

Enjoy Fun: Fun and an interesting puzzle box. Easy to use and play with, everyone in the family could entertain with it in their spare time.

Classic Educational Toys— this brain teaser puzzle can not only provide us with a positive way of recreation and rest to release heavy stress but also practice our intelligence a lot, making us more clever and confident.

Easy To Carry: Small, simple, and funny, help you focus your attention. Keep your mind and finger occupied, for adults' stress relief and relaxation and kids' Intelligence Development.