Metal Wire Brain Teaser Puzzles 12Pcs BP07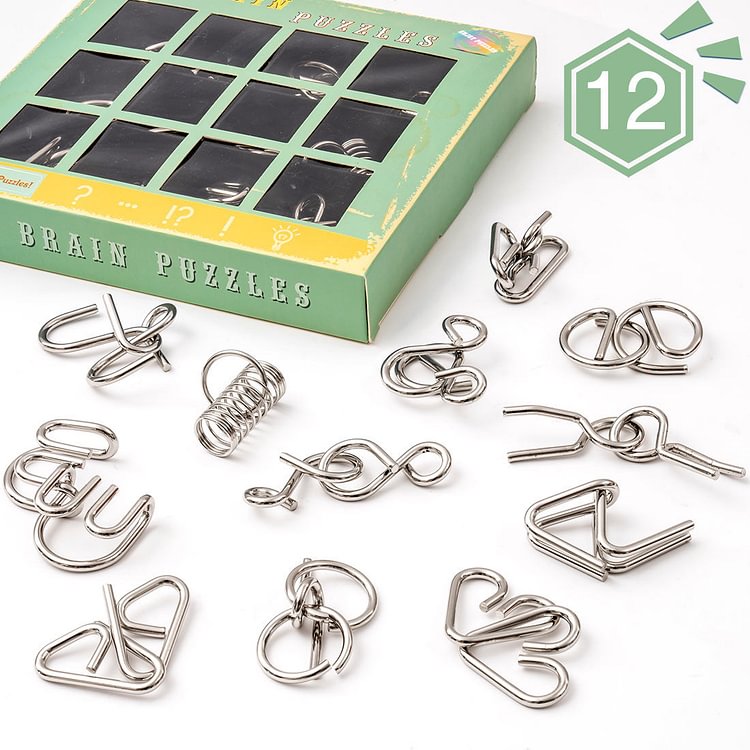 Challenge your brain cells! Separate the puzzles and put them back again!
Product Specifications
Size: 177*167*28mm=6.89''*6.50''*1.18''
Weight: 300g=0.66 Ib
Included: 12 puzzle sets; clear English instructions.
Recommended Age: 6 years and up
Highlights
Includes 12 different styles of metal wire brain teaser puzzles, made by high quality mental and you can keep the shape from bending and breaking. The IQ toy doesn't have sharp edges to keep you and your children safe.
Ring Puzzle Specially designed to test your brain helps with practicing concentration and focus.
Open your mind! Try hard to separate the two pieces to amaze your friends and you will probably enjoy this.
Metal brain teaser puzzles are quite interesting to creative thinking and improve both your IQ and EQ.
Metal Wire Puzzle set is suitable for kids and adults, especially those who like to be challenged, but not for children under 3-year-old. Contains small parts, do not put it into the mouth.