Mewoofun Dog Water Bottle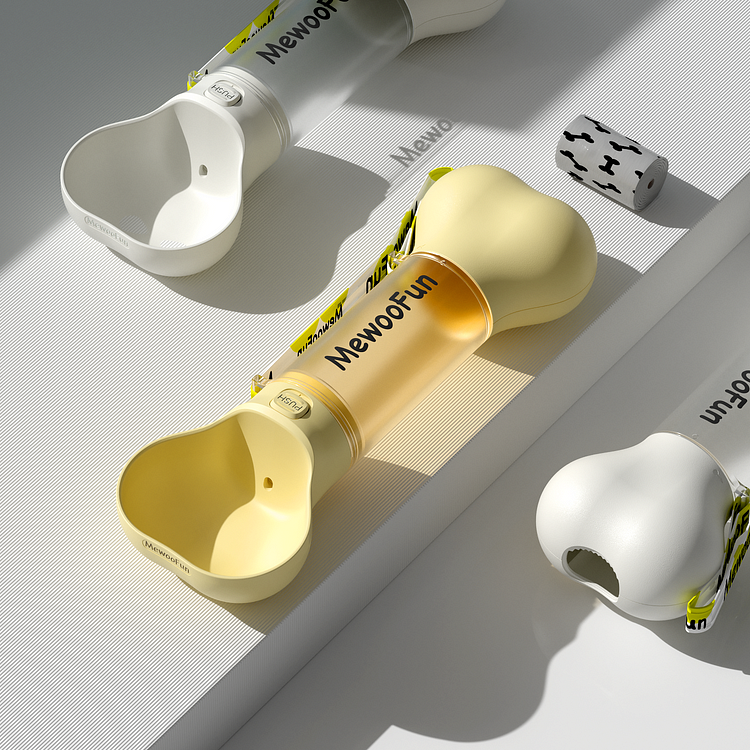 Design Color

MewooFun dog water bottle have many colors to choose(e.g. whtie,pink,green,yellow).There is always a color that will make you like.

Portable

The dog travel water bottle adjustable strap length can be adjusted according to the user's needs. Long enough for cross-body use.

Leak Proof

After feeding, release water key to stop water, slide lock key down ​to lock and prevent the water leakage.
Portable 2 in 1
Our pet water bottle is portable for daily use. It also contains a poop bag storage on the bottom, which is really convenient for walking or travelling with your lovely pet friends.
Healthy Material & Leak Proof
The dog water bottle is made of high-quality food-grade material.Silica gel seal ring plus lock key design make the pet water bottle doesn't leak.
Recirculation Design - No Water Waste
Simply press water key lightly to fill water , and release to stop water. Just keep pressing the button to let the extra water flow back to the bottle, very suitable for one-handed use.
Unique Design
Our dog water bottle is designed with adorable the "Bone" shape that dogs love. It has a large slot of 4 inches that ensures large dogs drink water easily, and cats, rabbits, or other small pets can also drink water conveniently.