ROBUD Toy Car Ramp Toddler Race Track Toy WGD10
ROBUD Toy Car Ramp Toddler Race Track Toy WGD10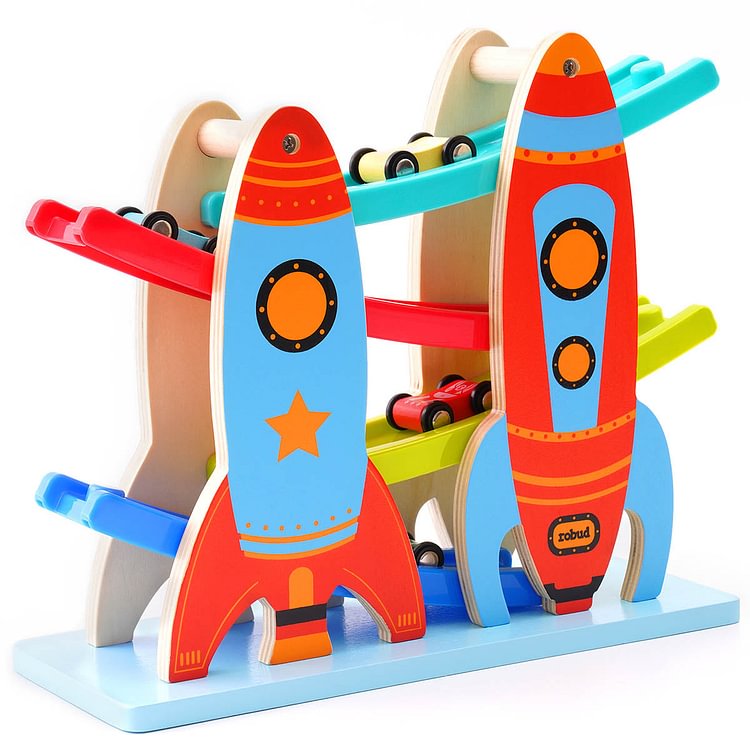 CHILD SAFE: ROBUD race track for toddlers toy is made of high-quality material, BPA Free and stained with bright non-toxic water-based paint. Sturdy, well built & extremely colorful, unique rockets design.
CLASSIC CAR RAMP TOY: the wooden cars raced down the race track, flip from one ramp to the other, and will not stop, bringing the toddlers visual enjoyment and the thrill of racing as if they were racing drivers.
NO ASSEMBLY REQUIRED: comes completely assembled with 4 wood cars, and can be used right out of the box, fun preschool learning toy for boys and girls.
CONCENTRATE ON PLAYING: helps develop hand-eye coordination and motor skills, keeps them engaged, and holds their attention for a long time.
BEST GIFT FOR TODDLER: Montessori toys for toddlers playing at home with their friends or parents, great Montessori toy gift for boy and girl's birthday.