ROKR Corsac M60 Gun Toy 3D Wooden Puzzle LQ401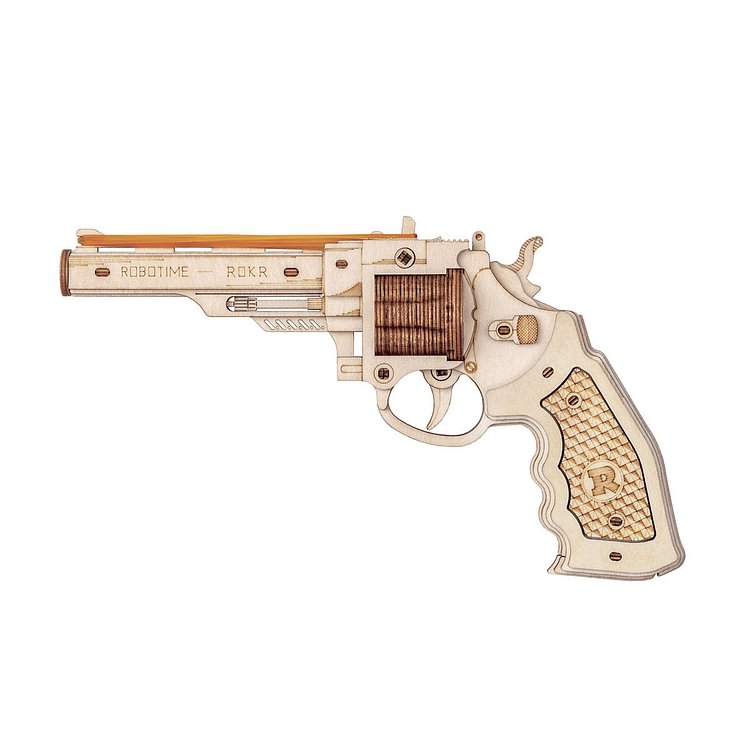 Inspired by classic gun, Smith & Wesson Model 60, ROKR 3D wooden puzzle toy gun models - Corsac M60 LQ401 is a perfect replica of it in a cool steampunk style. This gun model is a safe & easy-level 3D wooden puzzle for kids & teens. Assemble all the pieces together and gain more knowledge about guns' mechanical construction, function, and firing principle. Enjoy the wonderful combination of mechanical drive and wood craftsmanship all in one gun model!
*Due to customs policy, wax, glue, or battery may not be included in the package.
Package: Gift Box

Effective Range: 5m

Capacity: 6 rubber band bullet

Age Range: > 14 years old

Warning: Small Parts Not for Children under 3 years old