ROKR Mechanical Music Box Series 3D Wooden Puzzle (4 Sets)
ROKR Mechanical Music Box Series 3D Wooden Puzzle (4 Sets)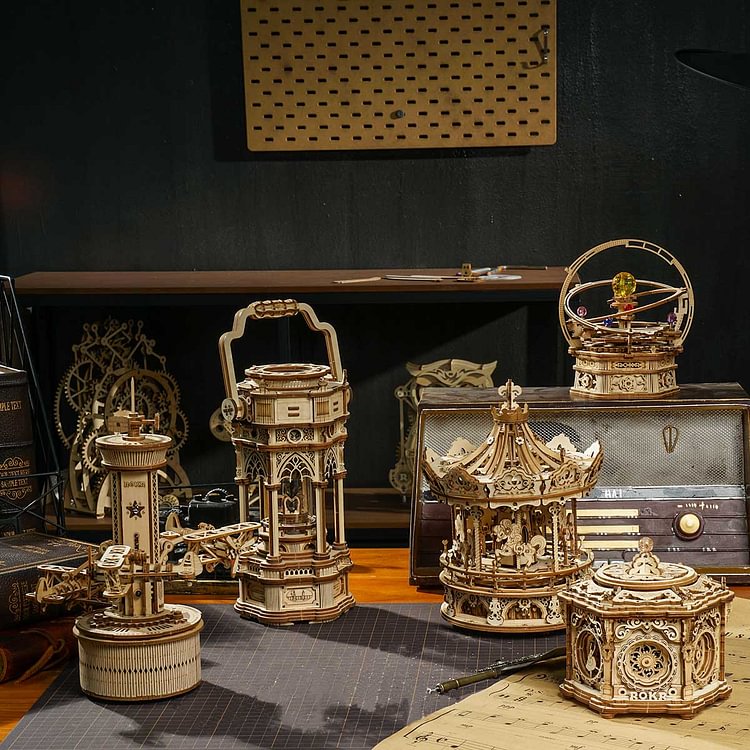 Robotime-ROKR Mechanical Music Box Series is a
mechanical gears 3D wooden puzzle
collection, which is a perfect blend of both steampunk and romantic elements.
This music box series contains 5 sets, which include: AMK41 Airplane-control Tower + AMK51 Starry Night + AMK52 Secret Garden + AMK61 Victorian Lantern+AMK62 Romantic Carousel.
What's more, you will get 1 extra music box
3D wooden puzzle
for FREE: Bunny AM481. This is definitely a cost-effective selection. Perfect hands-on gift for friends & family!
Model Number: AMK41 Airplane-control Tower
Music: It's a small world
Model Number: AMK52 Secret Garden
Model Number: AMK61 Victorian Lantern
Model Number: AMK62 Romantic Carousel