Description
Robotime-ROKR Scale Model Series include 4 scale models. 
Army Field Car MC701 -1:18 Scale Jeep Model
Robotime-ROKR 1:18 scale Jeep model Army Field Car MC701 replicates the tough car vehicle in army field. Rugged wheels of off-road Jeep and weapon decoration equipped on car. Vivid details with fluent building experience make it a special collection of car model lovers.
Grand Prix Car MC401 -1:16 Scale Model
Robotime-ROKR 1:16 Scale Model Grand Prix Car MC401 replicates the retro-pioneer sports car, Grand Prix Car. Vivid details with realistic structures, it needs patience and dexterity for such a delicate scale model. Best gifts and hobby choice.
Heavy Truck MC502 -1:40 Scale Truck Model
Robotime-ROKR 1:40 Scale truck model Heavy Truck MC502 reproduce the most characteristic vehicle in modern transporting. With robust and sturdy outlook, you can imagine it roars through the wild road when finished. Precise pre-cut wood sheets ensure a fluent building experience. Very relaxing hobby time.
Prime Steam Express MC501 -1:80 Scale Model Train
Robotime-ROKR Prime Steam Express MC501 is a 1:80 scale model of ancient steam train in the 1860s. Realistic details like steam whistle, shaft wheels and a detachable tender, all make it an exquisite decor for your home.
*Due to customs policy, wax, glue or battery may not be included in the package.
Creative Play from Our Customers
Specification
Steam Train
Model Size (Assembled): 307 x 67 x 82 mm
Assembly Time: 6H
Military Jeep
Model Size (Assembled): 189 x 99 x 89 mm
Assembly Time: 4H
Heavy Duty Truck
Model Size (Assembled): 224 x 73 x 100 mm
Assembly Time: 4H
Grand Prix Car 
Model Size (Assembled): 189 x 80 x 60 mm
Assembly Time: 3H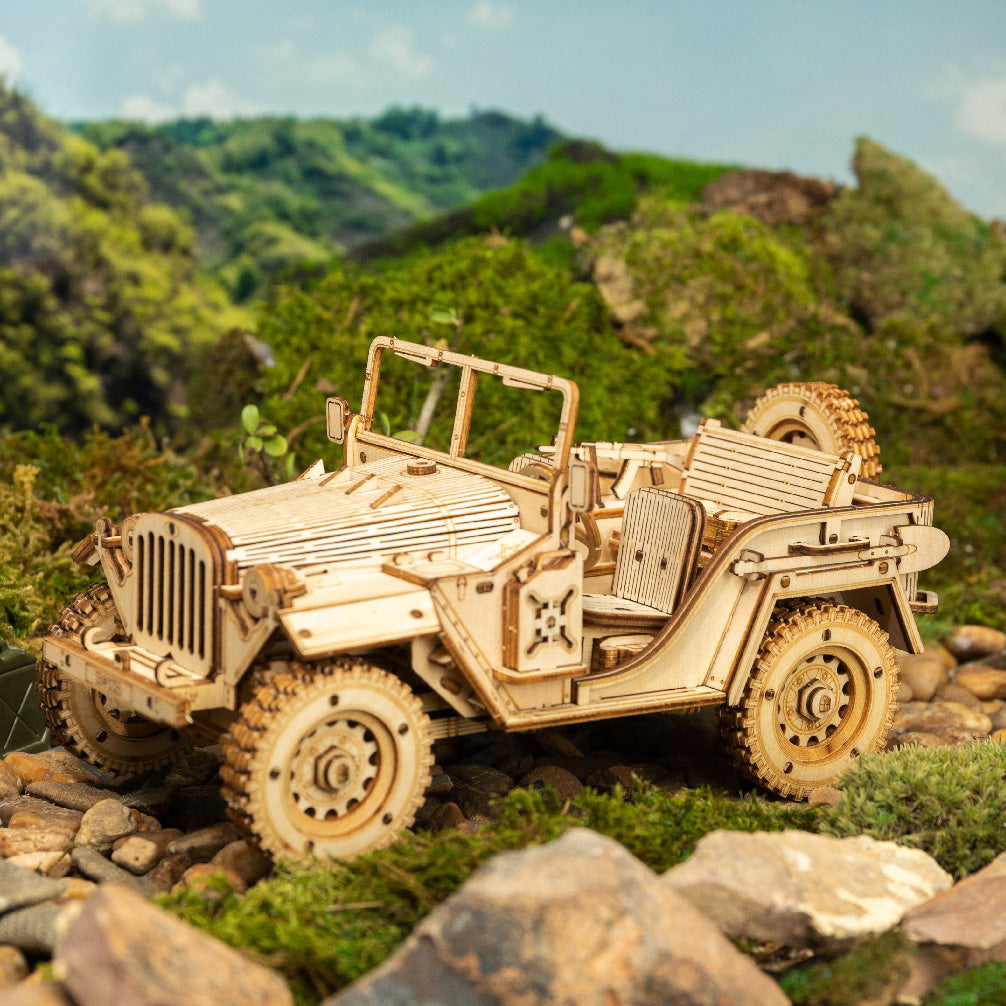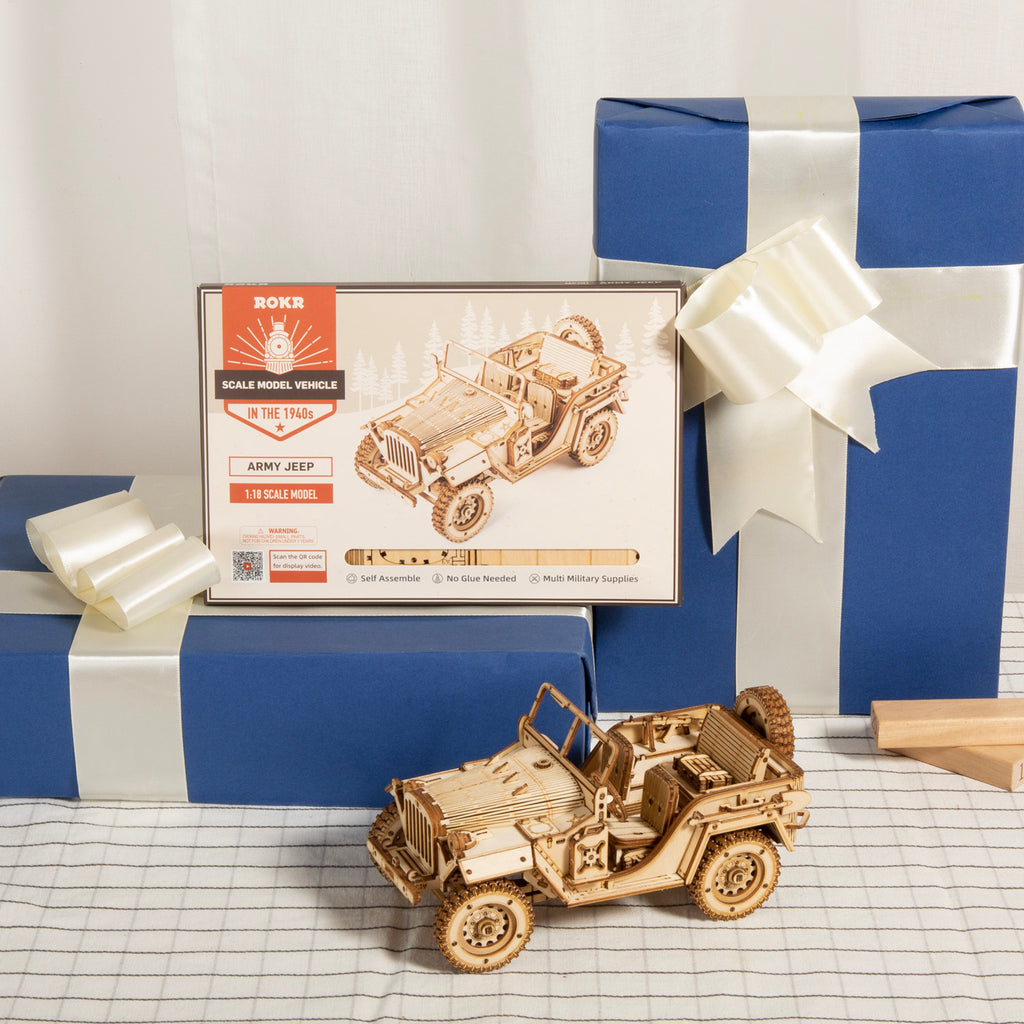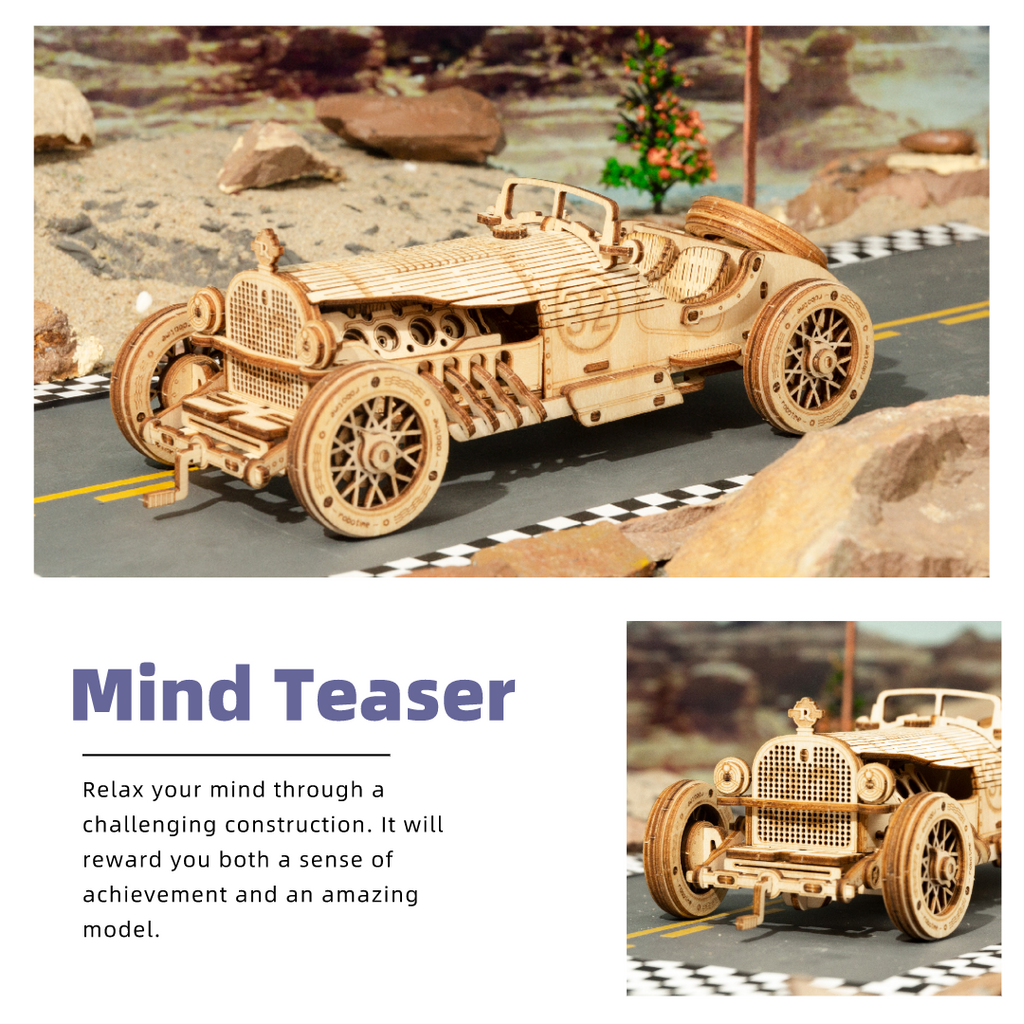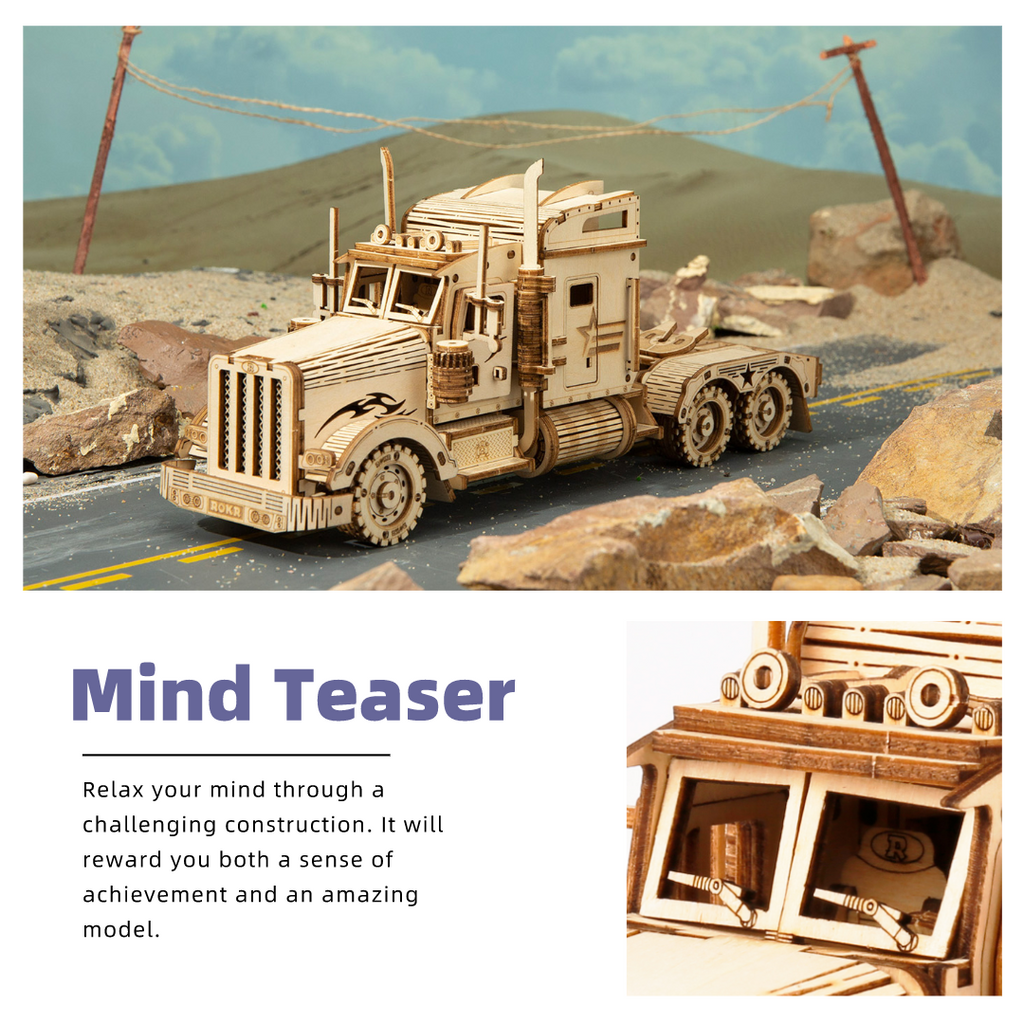 Payment & Security
Your payment information is processed securely. We do not store credit card details nor have access to your credit card information.