[Only Ship To U.S.] Rolife Angel Fish TG273 Sea Animal Model 3D Wooden Puzzle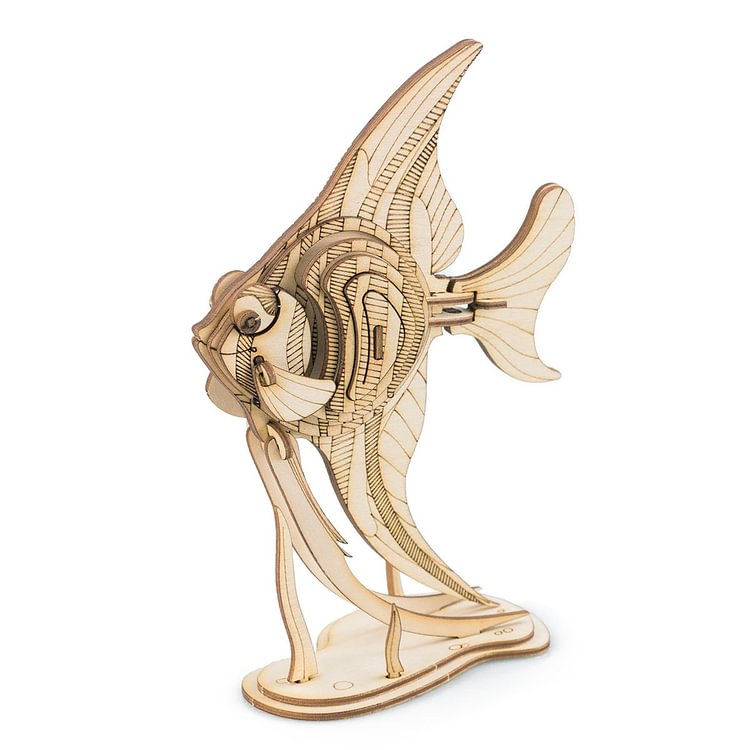 Robotime-Rolife Angel Fish TG273 is an easy DIY wooden craft of animal model. Great 3D Wooden Puzzle &Toy for both adults and kids. It is the best Educational Toys and holidays gift (such as Christmas, Birthday )Gift for Boys &Girls, Teens & Adults, Lovely Home Decoration.
Wholesale
ROBOTIME® is a widely known brand of 3-D Puzzle and Toys, Gift in China, we are selling our original design products all over the world.
Now we are looking for Resellers like Online Sellers, Drop-shippers, Shop Owners or whatever roles, RobotimeOnline.com will support you on Small Business, Small Order, Wholesale Online:
Free Sample Support
Drop Shipping
Fast Delivery/Dispatch
U.S/UK Local Warehouse (West/East)
Secure Online Transaction
Low MOQ with Mix products
Effective Customer Service
Free Terminal Display Set/Rack
If you are interested in our products and would like become our partner to resell our items or do a business together, please feel free to contact us. We will offer you the effective sale program solution and competitive prices. Email us at [email protected]. Don't hesitate!
Robotime® WANT YOU, Let's Grow Up Together!