Rolife Cruise Ship Model 3D Wooden Puzzle TG306
Rolife Cruise Ship Model 3D Wooden Puzzle TG306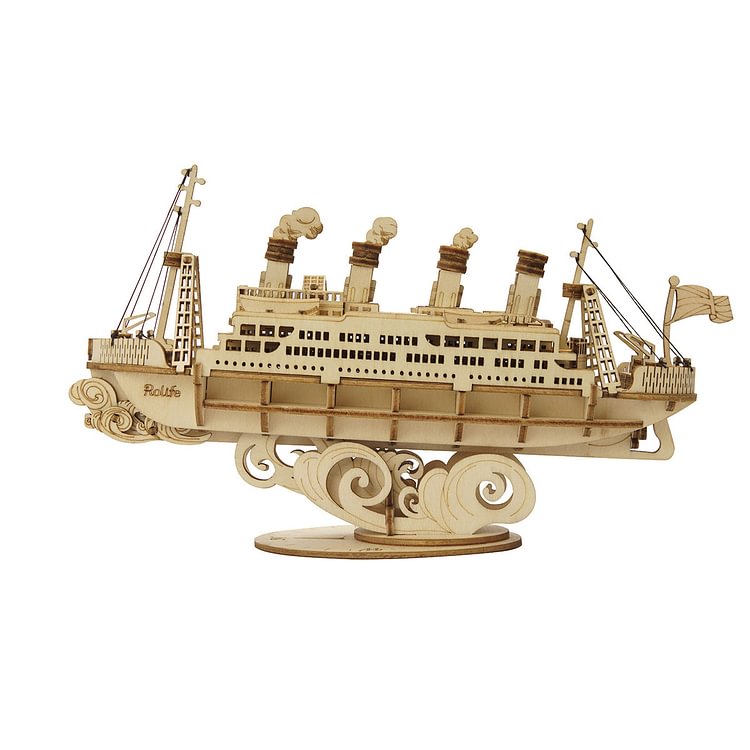 Robotime-Rolife Cruise Ship TG306 is a stylish wooden home decor that could relax your mind and soul. This Beautifully designed ship model 3D wooden puzzle provides you with a smooth assembly experience, that will reward your whole weekend.


UNIQUE GIFT: This 3D wooden puzzle model will be a unique hands-on gift for any DIY lovers or any occasion like Christmas, Mother's Day, Birthday. Easy to assemble with loads of fun.
EXQUISITE DECOR: Beautiful designs make it an artistic home decor when finished. 
REWARDING DIY: Have fun in the relaxing DIY crafting. You will forget all the worries and pressure during the assembly. It needs patience and 

dexterity, but not hard! 
Specification
Assembled size: 191x51x109 mm
Package size: 229x155x11.6mm
Pieces: 145 pcs
Estimate Time: 1.5h

Note: Due to customs policy, glue, wax or pigment may not be included in the package.