Rolife DIY Miniature House Kits | Leisure Time Series (3 Kits)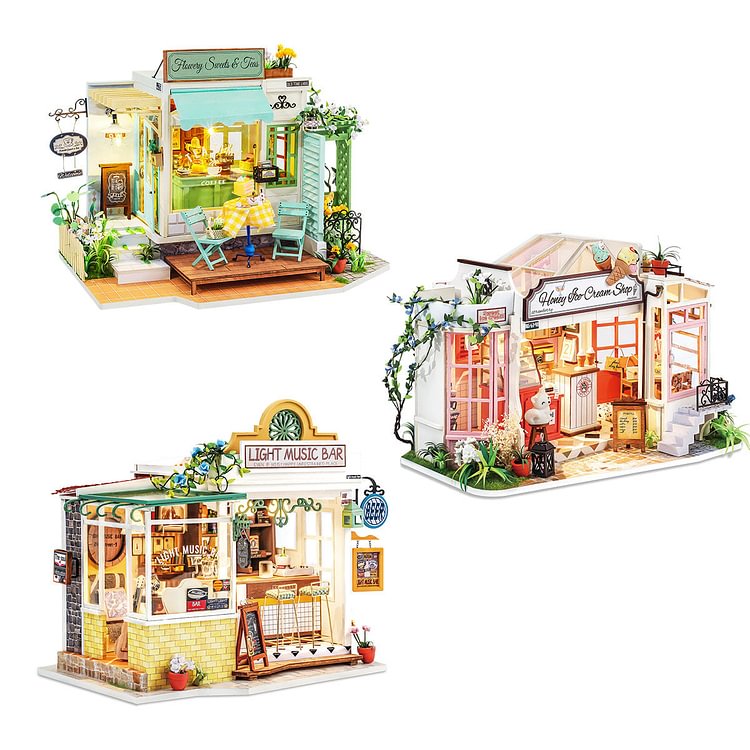 Where do you usually spend your leisure time? Maybe have some coffee and dessert at a small coffee shop, enjoy some music at a minibar, or simply just stop by an ice-cream shop and buy one of your favorite flavor ice cream? If that's what's in your mind, then now, you have a chance to make it real!
This Rolife Leisure Time Series DIY Miniature House has everything you need to create these wonderful scenes with your own hand. With the pieces and tools we offer, you will have a smooth and exciting DIY experience. It's a perfect gift for your friends and family. Get ready for the WOW moment when they receive it! This 3-kit miniature house package includes: Flowery Sweets & Teas DG146+ Light Music Bar DG147 + Honey Ice-cream Shop DG148
Note: Due to customs policy, glue, battery, or pigment may not be included in the package.