Rolife NAI-V Spice Girl Surprise Figure Dolls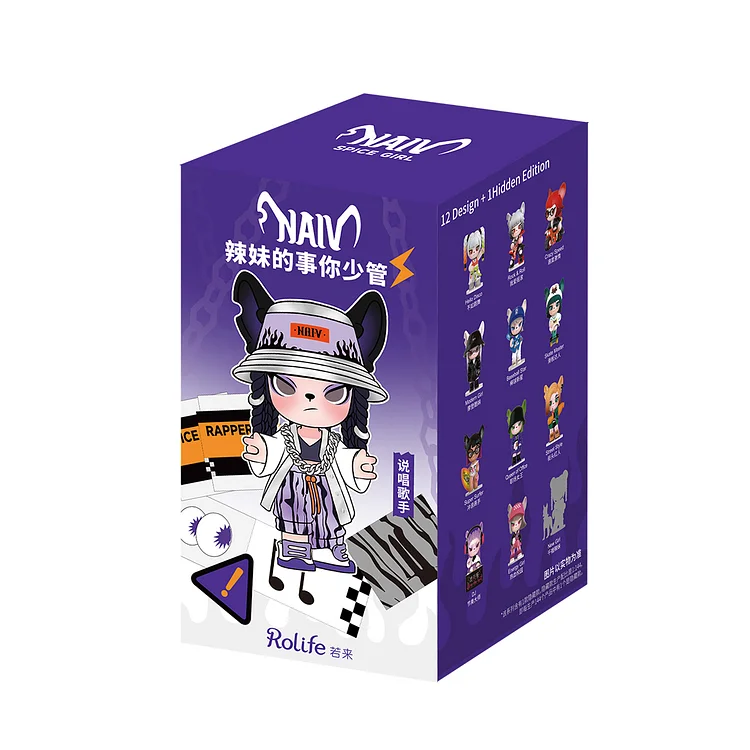 Live in the moment, be the girl who is not defined, and live the way you want - Robotime-Rolife is proud to introduce you our NAI-V Spice Girl Series Surprise Figure Dolls! Wheather you want to be a rock & Roll singer, a rapper, a super surfer or a queen of office, their is one for you! This series includes 12 different figures and 1 SECRET EDITION figures (New Girl). You will never know what you get until you open the box!
China's new generation of trendy toy designer and illustrator - Huo Chai, a cool girl who talks to the world with color and transmits power. The naive little fox she created, Nai Hanhan, has finally grown up! At a rebellious and energetic age, Nai Hanhan renamed herself NAI-V, and proclaimed her attitude to the world.
NAI-V's contrasting image of cute and cool often gives people unexpected surprises. The exaggerated and bold color scheme collides with the childish and dynamic form to create a fresh flame, and the designer sets life on fire with her artistic attitude, conveying the independent and upward attitude and spiritual power of the cool girl.