Rolife Retro Transportation Series 3D Wooden Puzzle (3 Sets)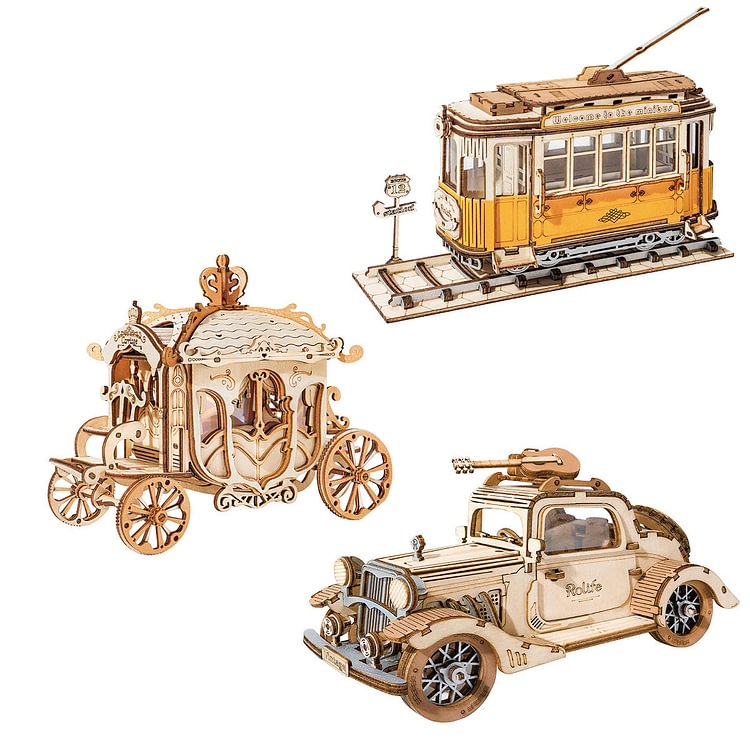 From the carriage to the tram, and then to the car, the evolution of transportation witnessed the continuous progress of human science and innovation. Now, we have made these 3 representative transportation models into 3D wooden puzzle toys!
This Rolife Retro Transportation Series package includes 3 sets: Classic Carriage, Retro Tram & Retro Vintage Car. Have fun self-assembling these 3D wooden puzzles! You also could place it in your house as home decors after you have done. What's more, it is a perfect gift for friends and family to celebrate holidays and birthdays.