Rolife Rouge Shop Miniature Dollhouse Kit SN008
Rolife Rouge Shop Miniature Dollhouse Kit SN008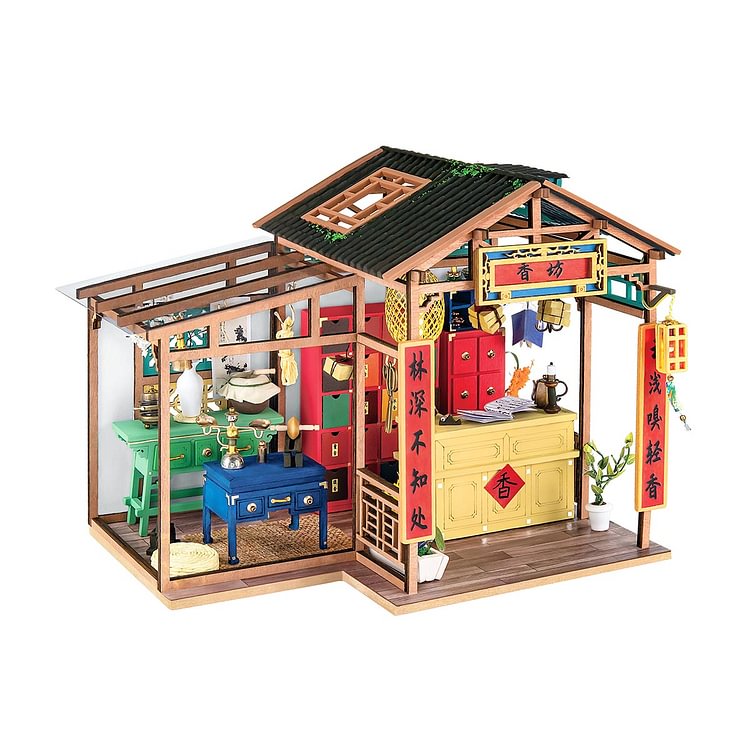 Robotime-Rolife Rouge Shop SN008 is a quaint-looking DIY miniature dollhouse kit! It's a small shop that makes and sells rouge. This beautiful miniature house is designed with traditional Chinese minimalist decorative patterns and uses natural mineral pigments commonly used in Chinoiserie paintings to match the overall color and style. Craft it with your own hands and learn more about Chinese culture!
*Due to customs policy, glue, battery, or pigment may not be included in the package.
*Product Description is Chinese. Please contact us if you need the electronic version of the English manual.
Battery: LED Light needs two lithium button cells excluded- Model: CR2032 Diameter:20MM RT
Assembled Size: 220*165*170 mm (8.66*6.50*6.29 in)
Includes: Accessories and some tools, clear instruction
Assembly time: About 15 hours