Self-Grooming Cat Toys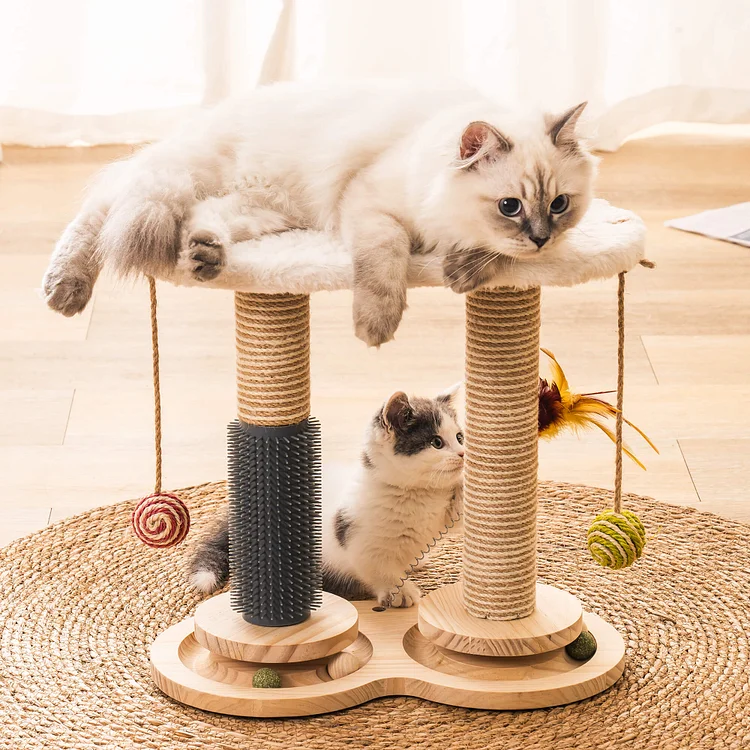 Natural Sisal Scratcher: Say goodbye to ruined furniture and hello to healthy claws! The natural sisal scratcher is a cat's dream come true. Your cat can indulge in satisfying scratching sessions that promote good claw health and deter furniture damage.
Cat Self Groomer: Enjoy the convenience of our integrated self-grooming brush. As your cat plays, they can give themselves a gentle grooming, keeping their fur in tip-top condition.
Interactive Cat Toys with Interactive Balls: Cats love to play, and our Cat Scratching Post provides hours of entertainment with interactive balls that dangle and swing. Watch your cat pounce, bat, and play to their heart's content.