Robotime Subscription Box - 3D Wooden Puzzzle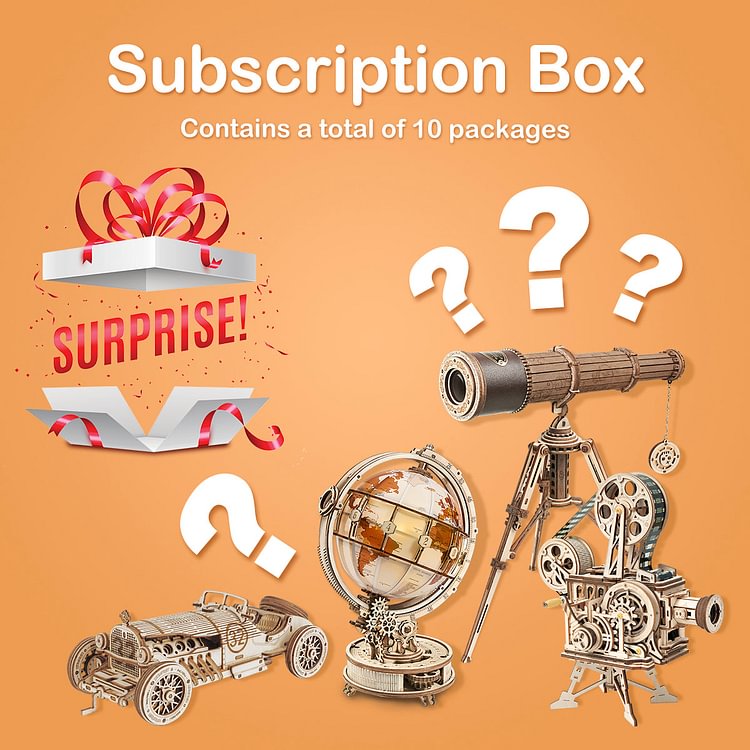 The subscription box contains a total of 10 wooden puzzles. There is a chance to win a new product of the month. You can choose between monthly delivery or a one-off delivery.
If you choose "A One-Off Delivery", You will get 10 subscription boxes at once. If you choose the monthly delivery, the first box you purchase will be sent out within 2-3 days of placing your order, and you will receive the remaining boxes for the following months (except July and August). Your parcel is expected to arrive around the 20th of each month.