Description
Wooden Multiplication & Addition Table 2 in 1 board can count, play the stacked game, and posing a variety of different shapes, developed children's imagination and hands-on skills, and more gameplay ways waiting for you and your child to explore. 
Specifications
Material: Wood

Number of pieces: 100 Blocks

Product size: 7.5 x 7.5 0.9 inches

Product weight: 

1.45 pounds

Recommended age: 3 years old and up
Highlights
Kid-friendly:

Multiplication & Addition

 Board is made of natural wood, not easy to damage, and durable. High-quality Craftsmanship, edge rounded corner design is adopted to effectively protect children's hands and tender skin from being cut or scratched during playing.
Double-sided:

 

Consists of 100 pieces of wooden blocks, The front of the block is

Multiplication & Addition

arithmetic, and the back is the answer, kids can test the result by themselves. This learning toy can help your preschool children learn Arabic numbers and simple math.
More fun:10 different colors can help children to recognize color. Children can also use the wooden blocks as building blocks, put out various shapes to Develop Children's imagination and hand-eye coordination.
Creative Gift: This educational toy is the best gift for your kids, Learning while playing, develops your child's intelligence, imagination, and hands-on skills, and your child will have a lot of fun.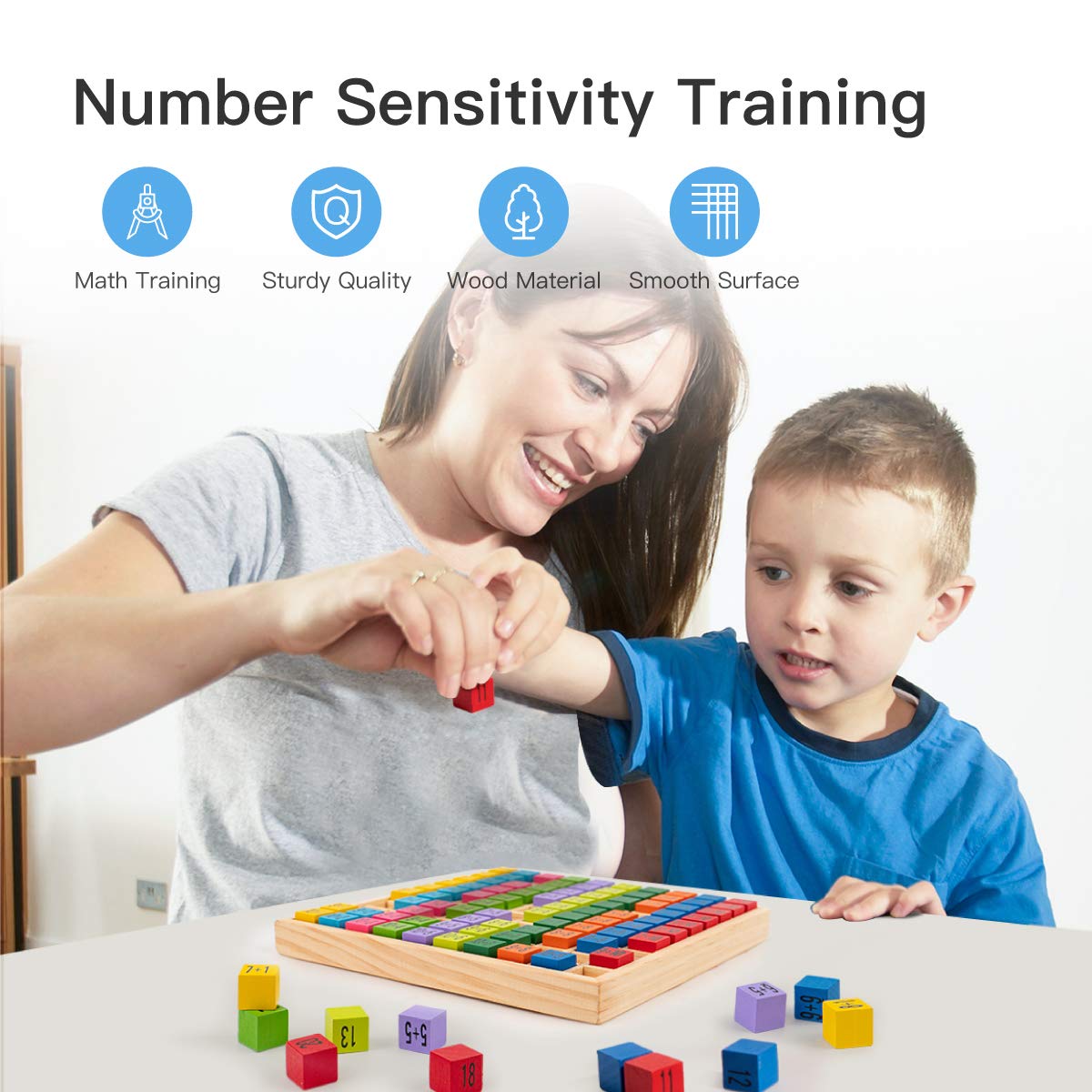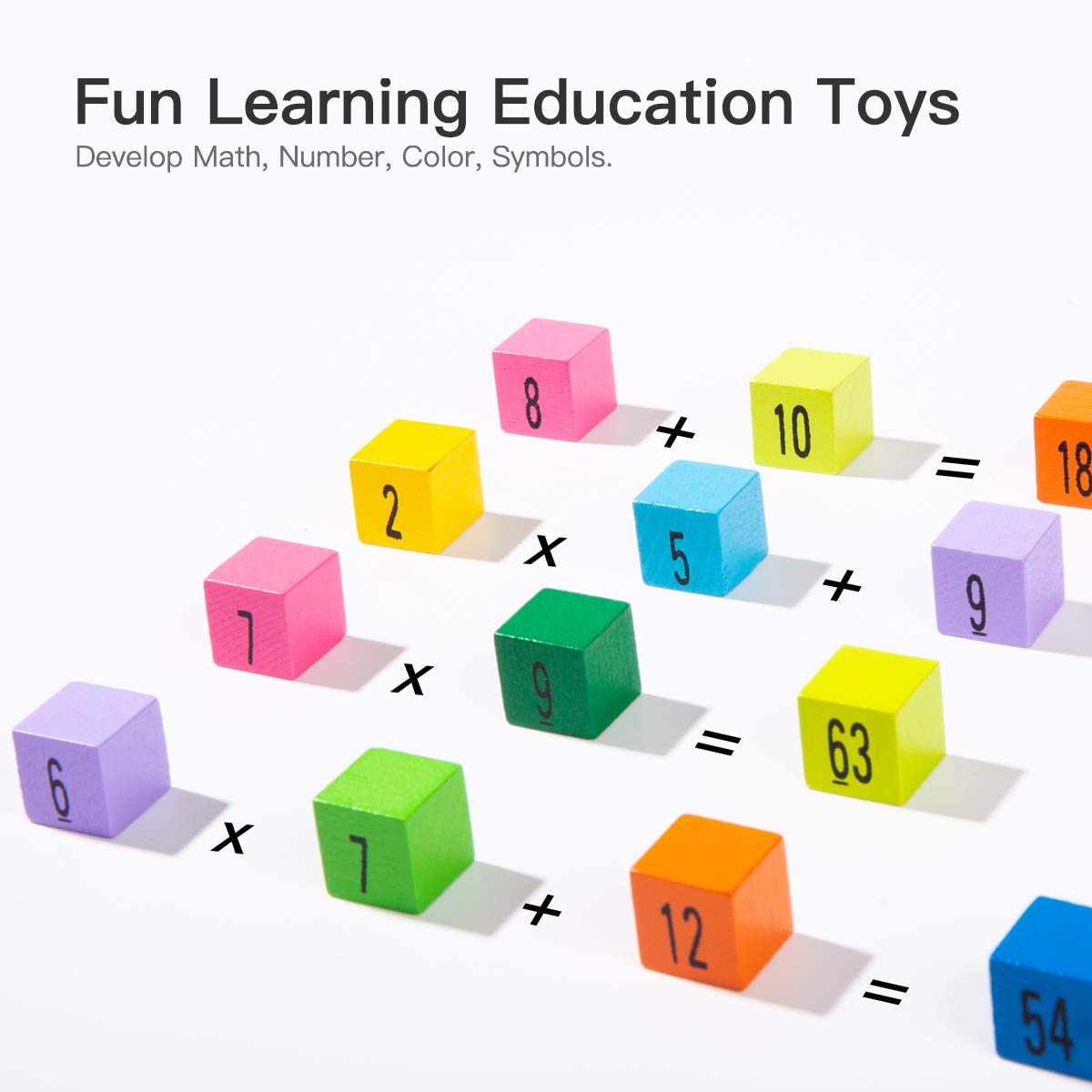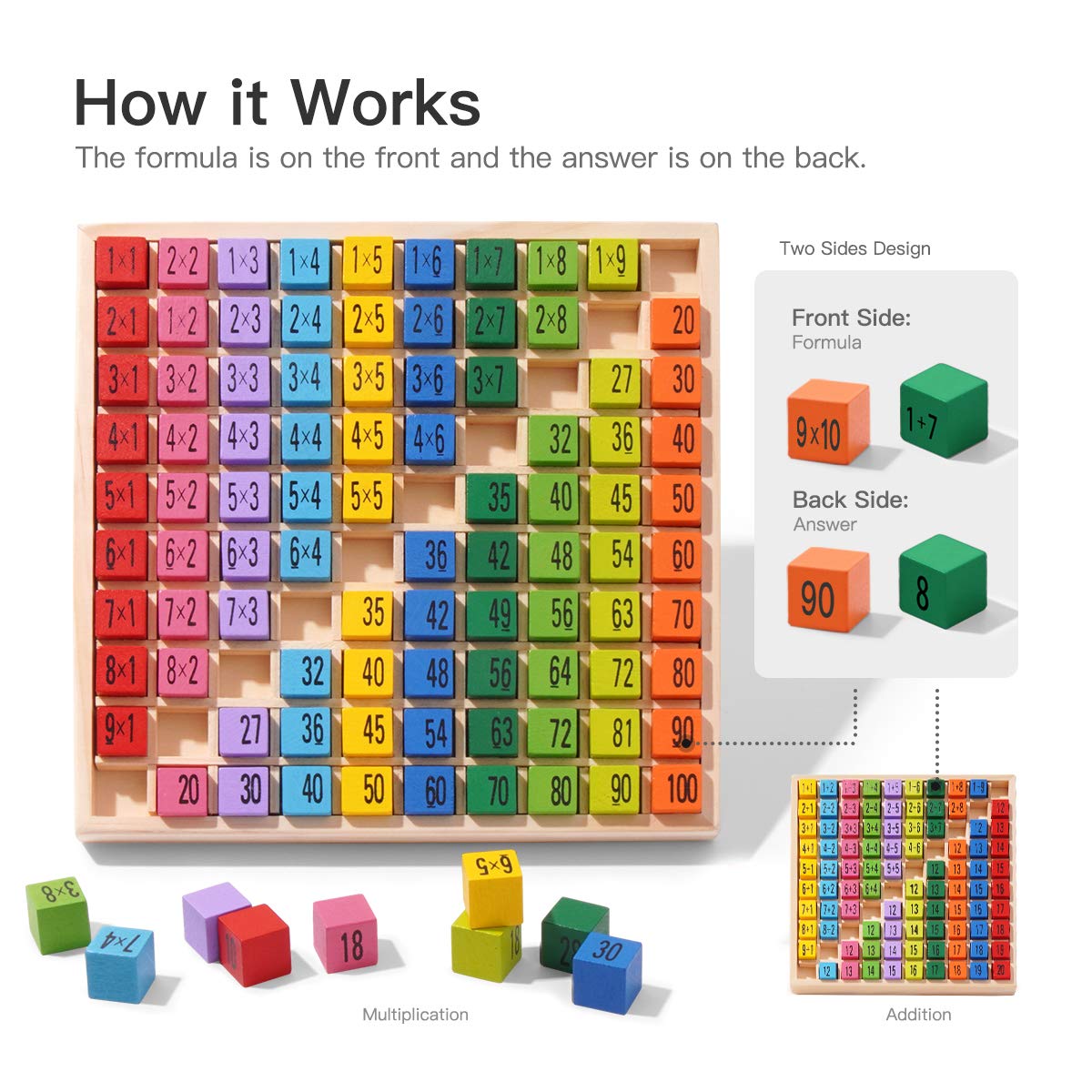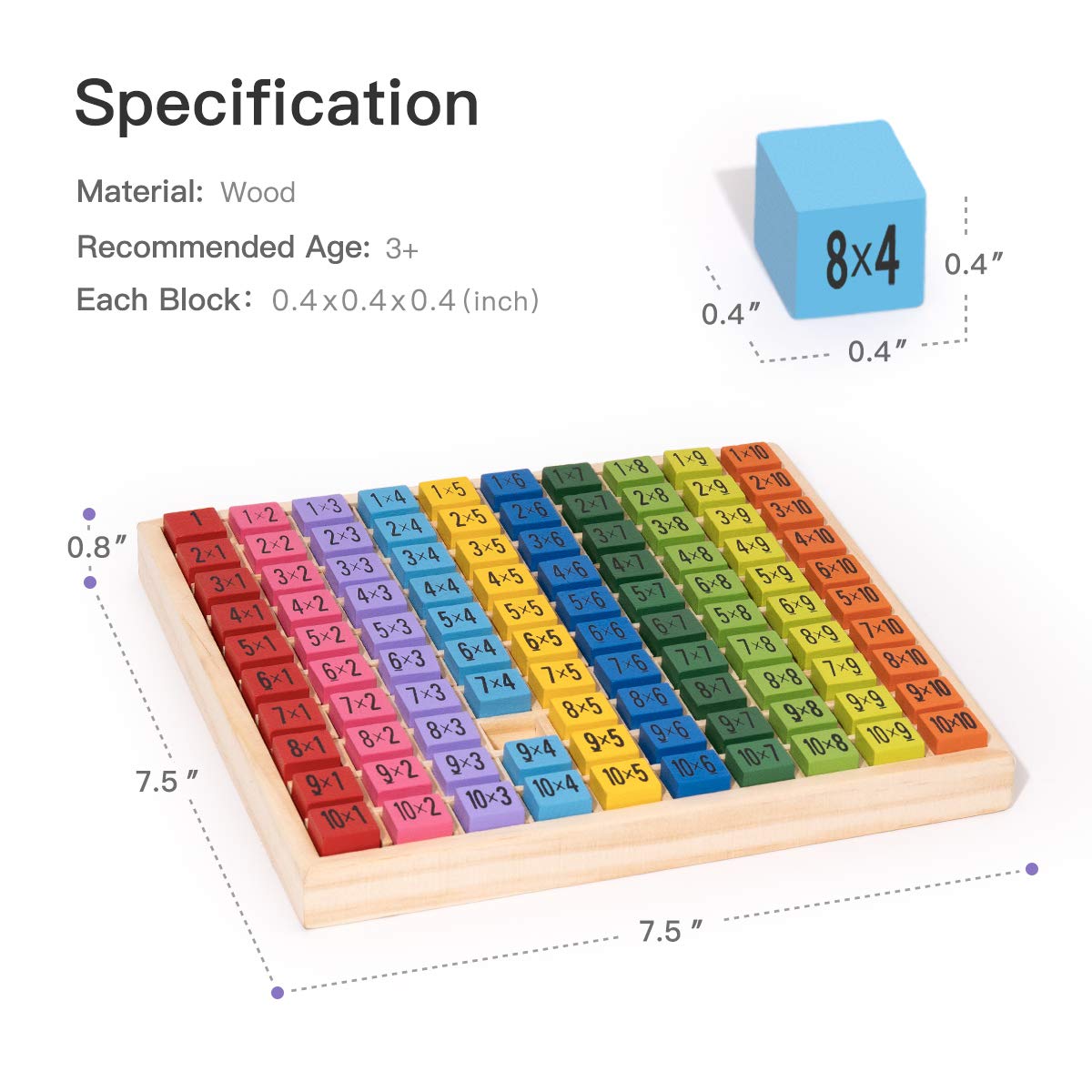 Payment & Security
Your payment information is processed securely. We do not store credit card details nor have access to your credit card information.