Acrylic Dust Cover DG03Z for Robotime DIY Miniature Dollhouse DGM01-DGM06,DGM07-DGM09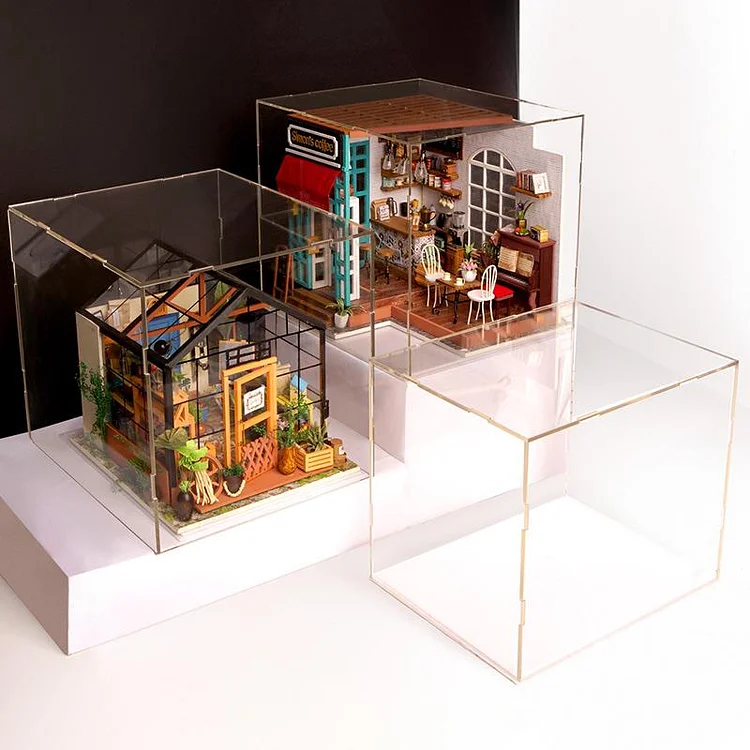 Best Protection & Display for Robotime Miniature dollhouse - Acrylic Dust Cover DG03Z
Specifications
Apply to: Robotime Miniature Dollhouse DGM01-DGM06, DGM07-DGM09
Assembly Size: L219*W174*H190mm
Board quantity: 5 pcs
Weight: 2kg
KIT: Acrylic Boards, Plywood Base
Including: No glue needed, fixed by slot.
About this item
【Durable to use】High-quality transparent acrylic boards are used in our display case,which can bring great impressions to customers. Protective peel-off covers on both sides of our dust cover display case can offer enough protection for products' design and completeness.
【Convenient to store】Prevent your work from your concerns about external factors (such as dust, wind, humidity, damage and high temperature).
【Detachable protection cover】With the size of 9.7*7.9*8.5 inches after assembly, it can be detachable to put your miniature doll house inside.
【Easy assembly】Acrylic boards are easy to assemble without glue or tools. Detailed instructions are included to give you a hand.