Rolife Super Creator - Super Store Series Plastic DIY Miniature House (3 Kits)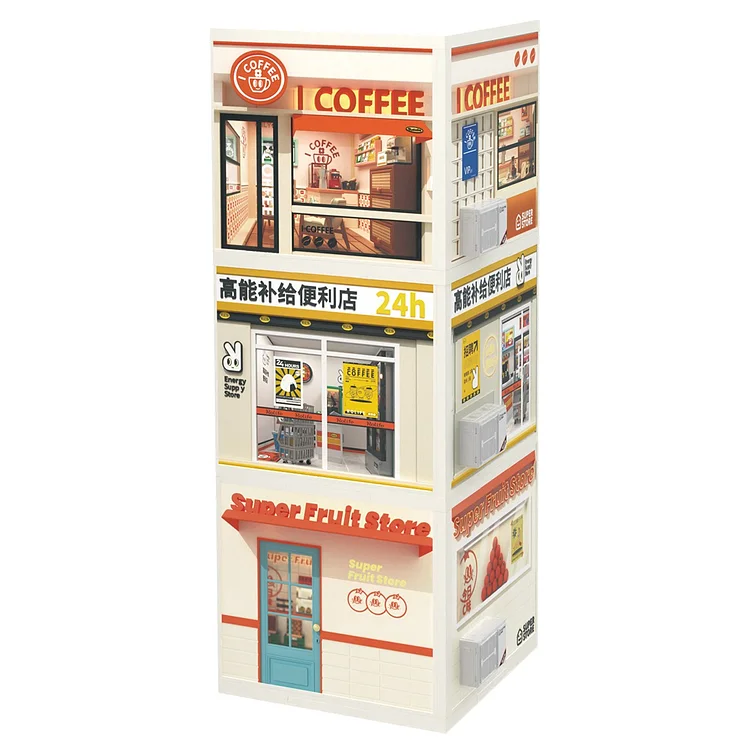 The hectic pace of life, tension and anxiety are rapidly consuming the vitality of urban youth. Rolife Super Store, is the energy station in the super world. We are here to offer you energy, happiness and vitality!
This package includes all 3 DIY miniature house kits of the series: Daily Inspiration Cafe DW001 + Energy Supply Store DW002 + Super Fruit Store DW003. Enjoy your DIY journey!