Robotime Puzzles at OSC SPARK STEM FEST
Robotime Puzzles at OSC SPARK STEM FEST
Robotime Puzzles at OSC SPARK STEM FEST
We are pleased to receive an email from Joe(a Cacti Council co-founder), which said: "We just finished a workshop at Orlando Science Center's Spark STEM Fest this weekend. I used the ROKR Time Calendars that you donated."
What a meaningful thing it is! And we are honored that Robotime wooden puzzles are part of this STEM fest. Mr. Joe is the organizer and on-site guide of this seminar. He has made sufficient preparations for the smooth progress of this seminar. For example, the prepared lesson plan and the ROKR Time Engine calendar that will be used in the workshop to understand its assembly process and possible problems.
Because of these preparations, the seminar went very smoothly. All participants built their own engine calendar model. Mr. Joe said, "To complete the assembly of these models, you need to read the steps in detail and make choices based on the order, orientation, aesthetics and function of the objects you build. This is good for people's minds and can help people exercise. Problem-solving skills and fine motor skills."
Here are some photos shared by Mr. Joe of participants assembling Robotime 3D wooden puzzles, and they thoroughly enjoyed the fun of assembling.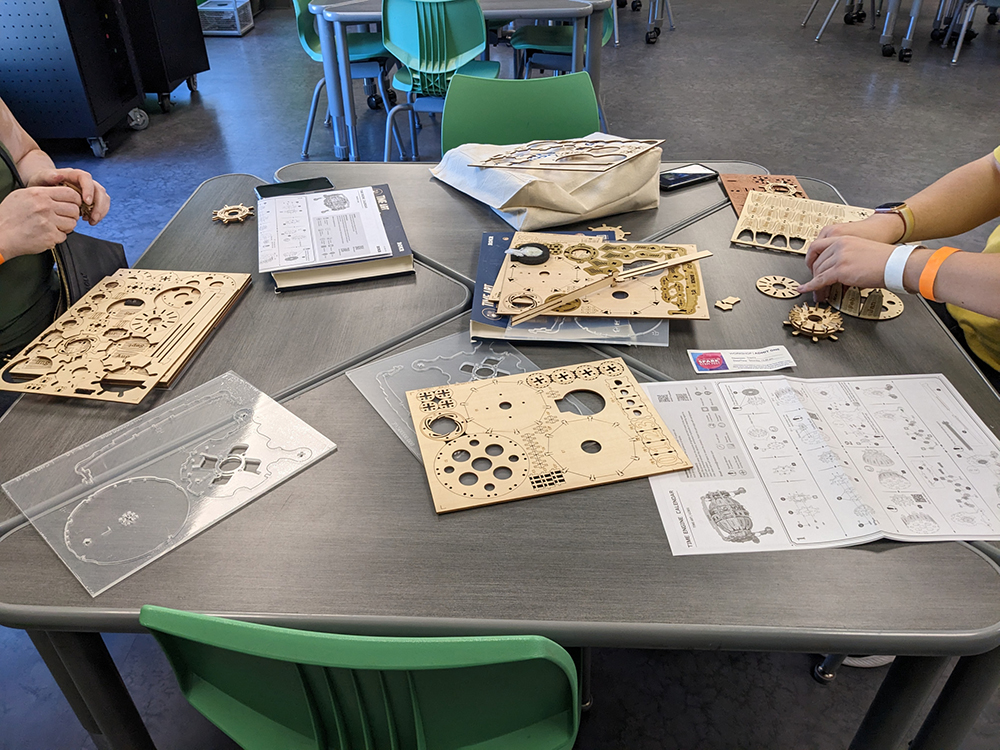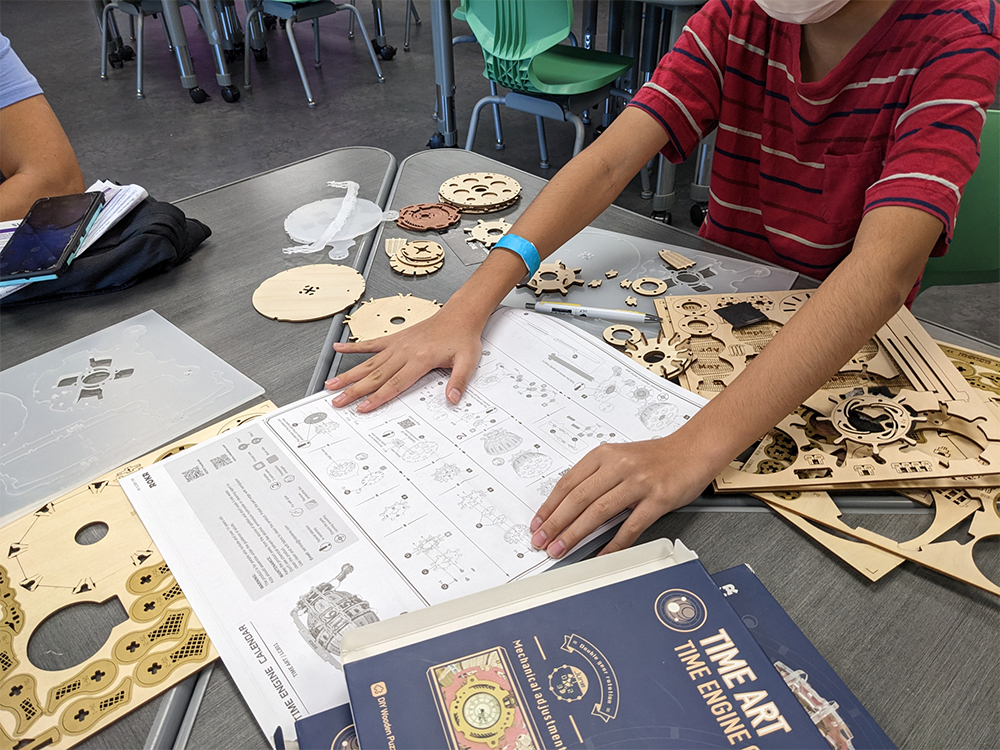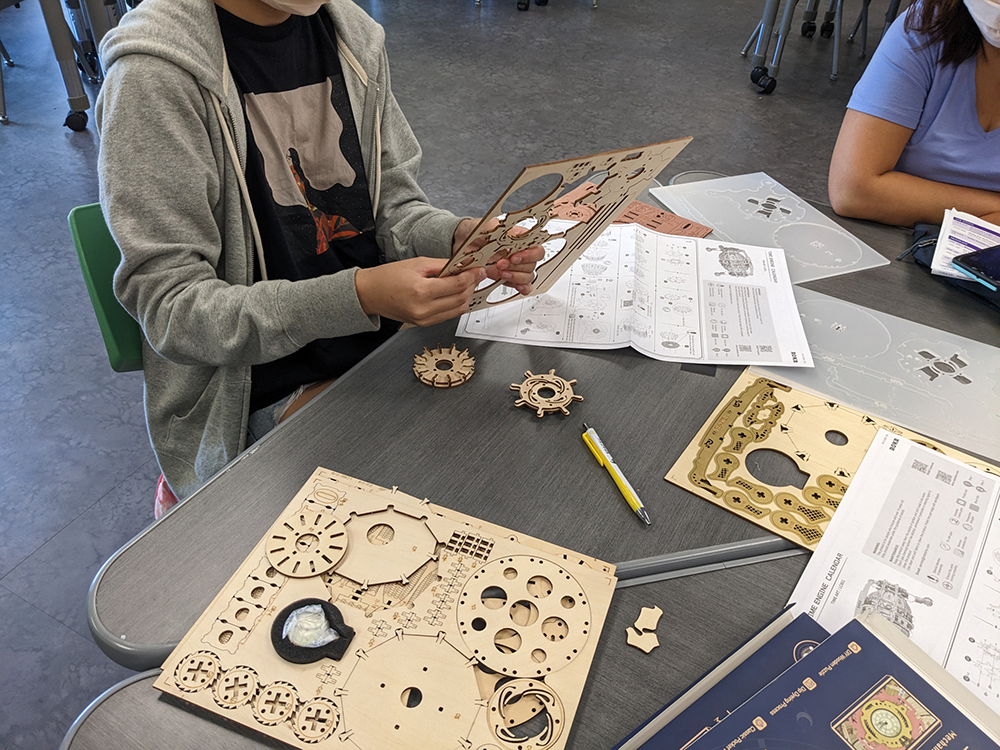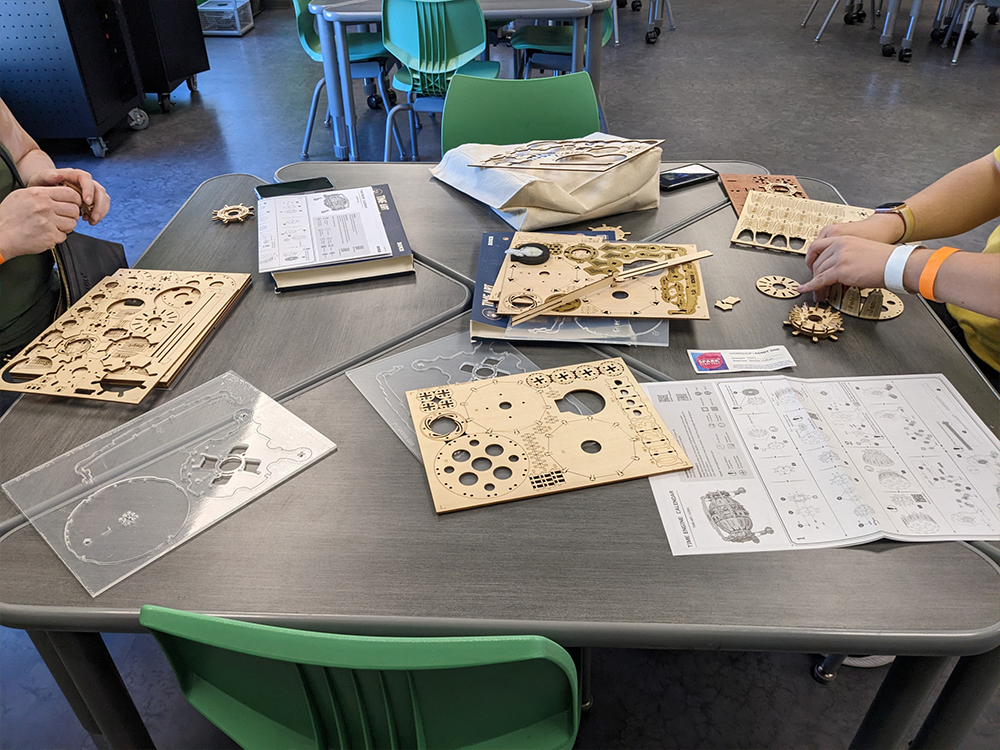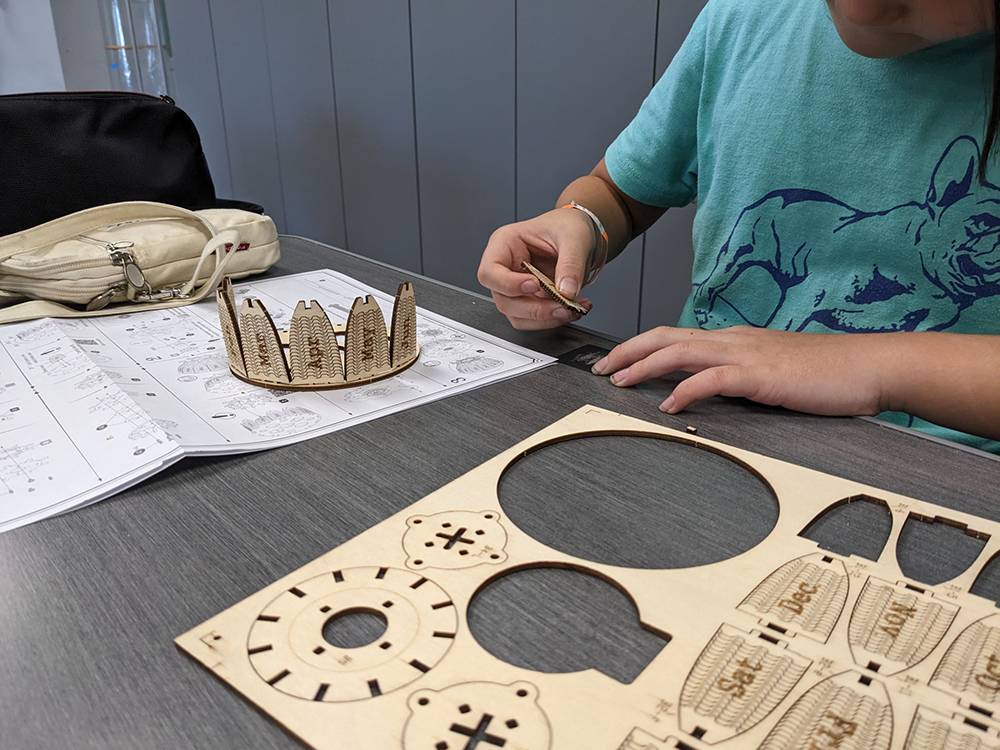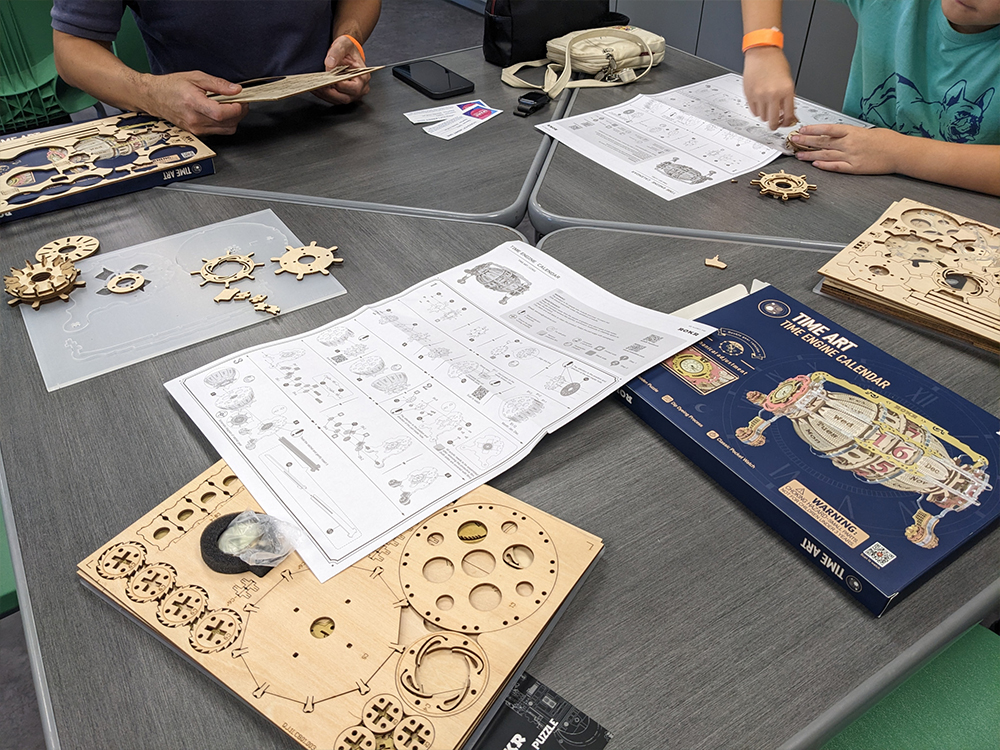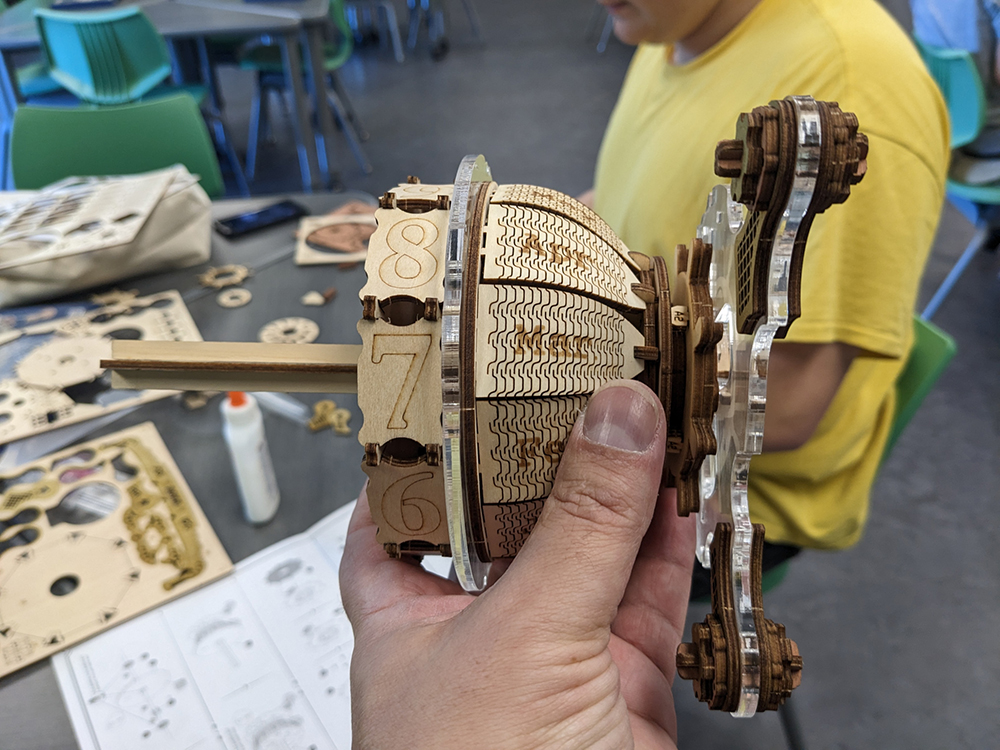 (Image courtesy of Cacti Council)
More information about this seminar:
Mr. Joe is the co-founder of the Cacti Council and the organizer of this seminar. Mr. Joe is a very good university professor. He spent limited spare time letting people in the community contact logic, critical thinking, computer science, etc. When Joe found Robotime via email, we were very excited and willing to support Joe in getting this done!
Says Joe, "Teaching STEM topics to many age groups are the most important thing I've ever done." He's taught and mentored many university students over the years; hosted Code.org's Hour of Code events with K-12 students and faculty; given presentations to K-12 students about STEM topics; and contributed to outreach programs with the same focus.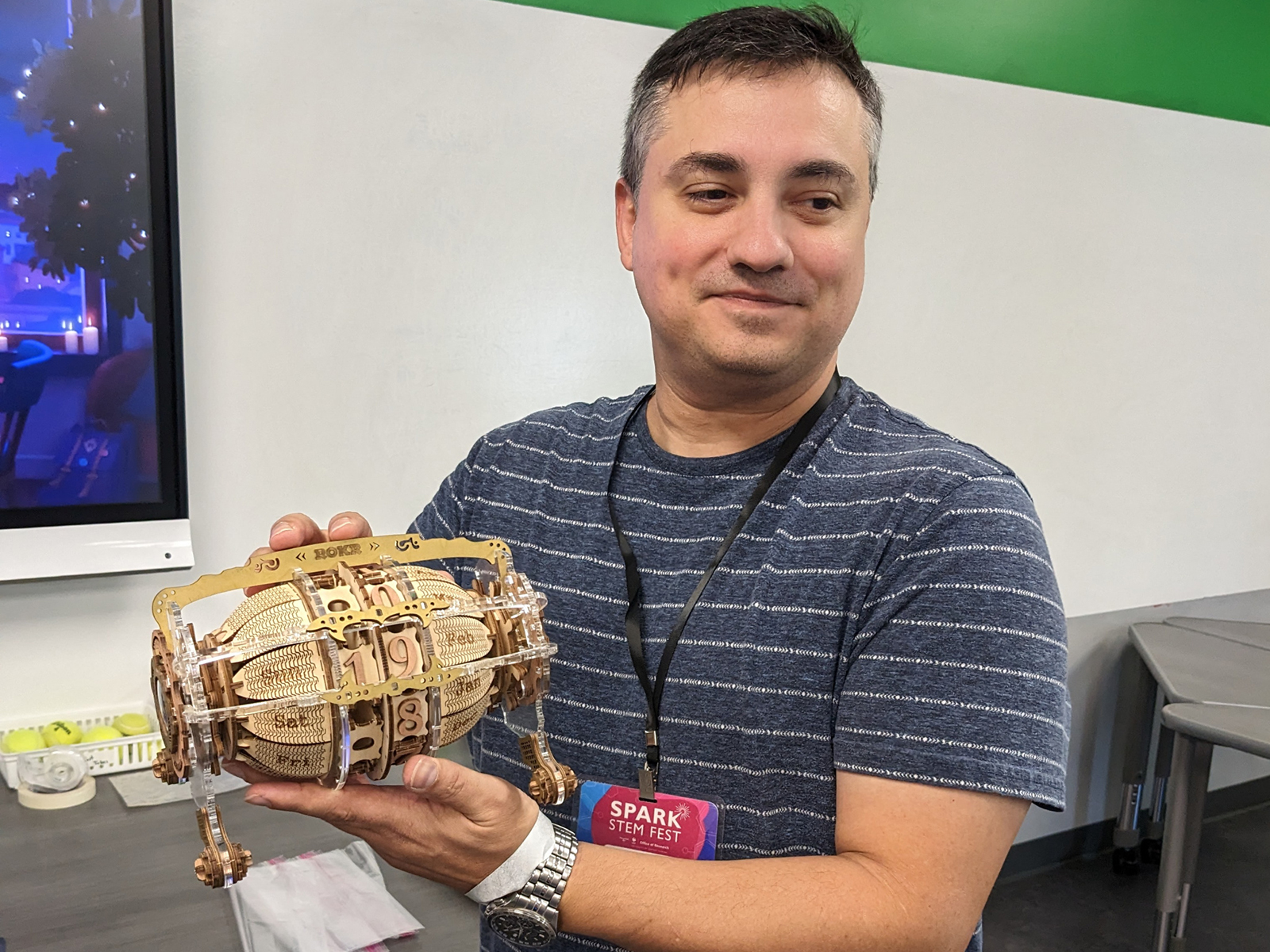 About Robotime
In 2022, Robotime started to launch charity programs. We donate our handicrafts(3D wooden puzzles & DIY Craft kits) to some non-profit organizations to help people in need and make people happy. We hope that all people can grow up healthily in a sunny environment. The program aims to help people and make them become creative and active learners.