Why ROKR Wooden Marble Run Can Develop Intelligence for Kids over 14
Why ROKR Wooden Marble Run Can Develop Intelligence for Kids over 14
Why ROKR Wooden Marble Run Can Develop Intelligence for Kids over 14
Every parent hopes to do something for their children's better growth, especially to cultivate their creativity and skills. It's a good way to play with toys because this way can encourage children to think and learn the working principle of toys. This can be called "active learning." In the long term, it will increase the children's mental ability.
But you should choose suitable toys for children to match their age and intelligence to promote children's development better.
For this, I will recommend to you a great puzzle that 14+ years old kids can challenge and play with - Wooden Marble Run - because they can be used as educational toys to develop children's intelligence.
Here are some skills from the Marble Run that kids over 14 will learn.
1. Cultivate Hand-eye Coordination
Place marbles on the track and rotate the handle; they will run wildly. Experienced parents will find their children staring at the marbles' running process. At the same time, the children's hands will be ready to let another ball start running. The advantage is that children have more time to focus, and this process will improve their visual learning with exercise.
2. Cultivate thinking ability
For adults, marble running on the track is very common, but children will find it magical and even be proud of the marble's smooth passage on the track. They will think that steel balls can run, the track can limit the ball and let it not exceed the track, and so on. Children have many questions, but I believe they will find the answer in play. Because they are very smart, you need to teach them how to play.
3. Promote teamwork
Another advantage of Marble Run is that it can support multiple people to play together. Every child has imagination and creativity. So if they play together in a team, we can encourage children to maximize their learning opportunities, giving them more experience.
4. Additional
The above are the skills the series equip, while ROKR wooden marble run also has some unique skills. Before playing the ROKR marble run, you must cooperate with your child to complete the assembly. After the assembly, you will find that marbles can run in different tracks, such as spiral tracks, suspended tunnels, etc. In addition, the newly added marble storage function avoids the loss of marbles.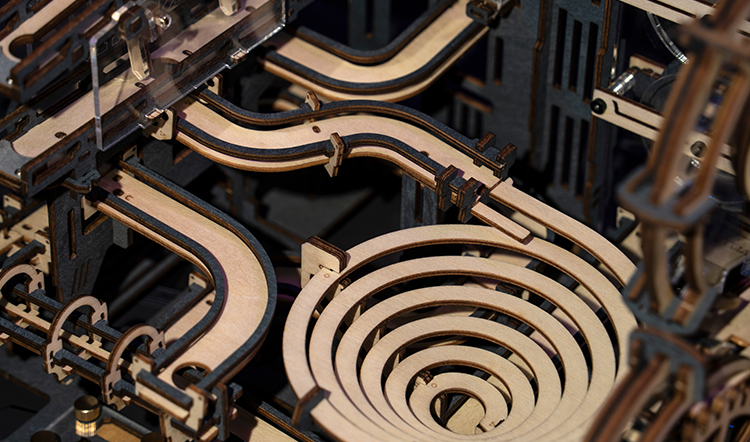 To let marbles keep running, you must always turn the handle. When rotating, you will see marbles running one by one. After running a circle, they will enter the static ball storage area and wait for the next run.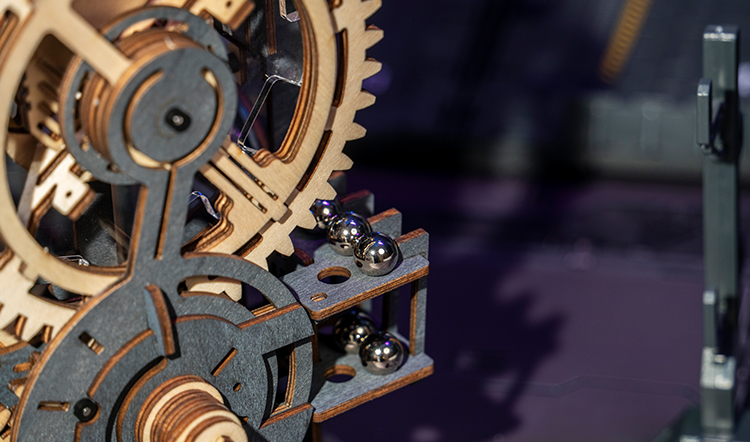 This process includes science, technology, engineering, and mathematical principles, suitable for children aged 14+.
Conclusion
If you're finding perfect toys for children over 14 years old, ROKR Wooden Marble Run is a good choice because it can help your children develop physical and psychological skills. It is not only a toy suitable for playing but also encourages your children to develop a wide range of STEM skills, which will help them a lot in the future.