Rolife Cathy's Flower House DIY Miniature House DG104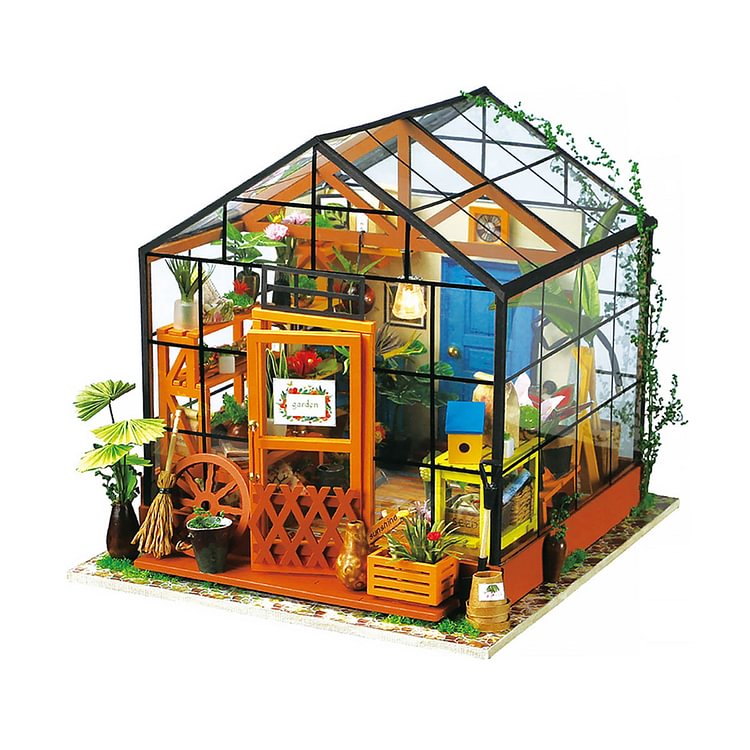 Cathy's Flower House DG104 miniature house is one of the most popular Rolife DIY miniature dollhouse kits. With so many cute little plants, flowers, vases, flower racks, slatted crates, wooden cabinets, paper boxes, photo frames, spades, broom, paintings, etc., this flower house will make you smile whenever you see it. We have prepared every piece and tool you'll need for this DIY experience. Let's build this fabulous flower miniature house kit and share the happiness it brings to you with your family & friends!
*Due to customs policy, glue, battery, or pigment may not be included in the package.
The beautiful flowers are waiting for you to pick up
Take a deep breathe in the morning, start your day with the wonderful scent of flowers
A book made of clouds is on the sky blue cabinet