ROKR Storm Beetle Model DIY 3D Puzzle MI03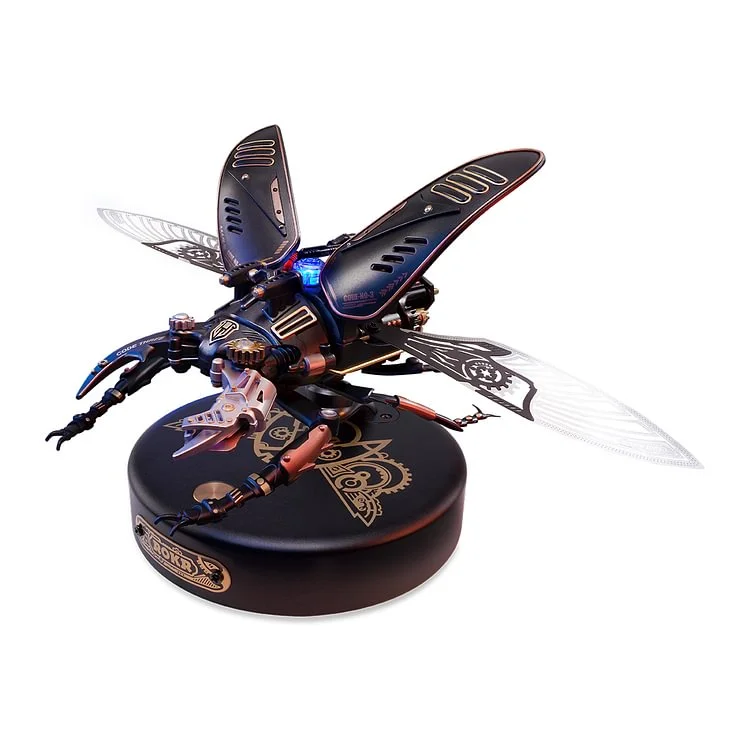 Product information
Assembled Size:
4.5*7.3*3.9"(11.5*18.5*10cm)
It seems like ROKR Storm Beetle is a mechanical beetle with everything. It has a large and unique mandible, a pair of outstretched wings and energy reactors equipped with various advanced technologies, which make it more powerful.
Inspired by the real stag beetle in nature, our designers combined steampunk elements with it to create a highly mechanical aesthetic stag beetle model while retaining its details, such as the body shape, the large jaws, and the wings.The main body of the Storm Beetle is made of ABS polymer structural material with good impact resistance, and the appendage is made of soft PVC material, which all can better protect the model.
*Notes: Due to customs policy, battery(AAA*3) may not be included in the package.
Inspired by the real stag beetle in nature
The beetle model is also equipped with a LED light module - a flashing blue light on its back
Activate its jaws and membranous wings by touching the switch
The two huge jacks will clamp at a frequency of 30 times per minute
The main body of the Storm Beetle is made of ABS polymer structural material with good impact resistance
This exquisite model needs to be assembled by your own hands