Rolife Super Creator Plastic DIY Miniature House
Rolife Super Creator Plastic DIY Miniature House
The hectic pace of life, tension and anxiety are rapidly consuming the vitality of urban youth. Rolife Super Store, is the energy station in the super world. We are here to offer you energy, happiness and vitality!
Unleash Your Creativity with Super Creator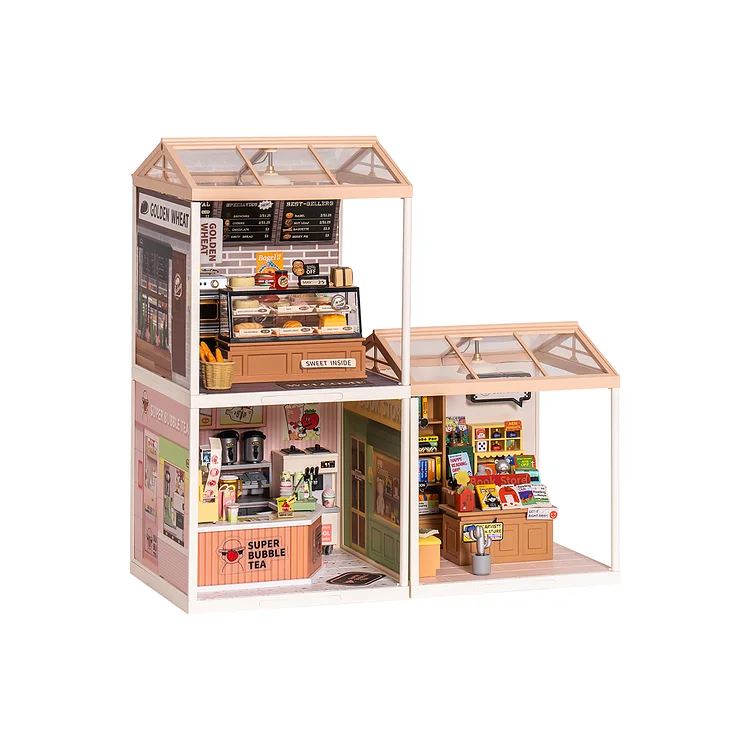 There are many items in the convenience store. Although they are paper, they are very easy to make and very cute. Even my 7-year-old daughter is easy to operate!
Lily Robinson
2022-07-25
Different from the previous wooden parts, the plastic material gives me a new experience. 👍
Amy Wong
2023-03-01
Amazing product! Great for kids who need a mental challenge and enjoy figuring things out. :)
Michael P Eiseman
2022-03-31
I bought all six styles, and I absolutely had a blast building this dollhouse in one weekend!
JennH
2023-02-28
Come and visit my adorable hamster's bakery! Freshly baked bread awaits you. Don't miss out on the chance to savor our delicious treats!
Ross
2023-04-18
Wow, I couldn't resist and bought six of them all at once! With so many possibilities for combinations, I could try a new one every day!
Carol
2023-04-10