2022 Gift Guide: 14 Unique Christmas Gift Ideas
2022 Gift Guide: 14 Unique Christmas Gift Ideas
2022 Gift Guide: 14 Unique Christmas Gift Ideas
Christmas is coming up soon. Are you still struggling with what to give to your family and friends? Do you want to find something a little less boring and creative? Or are you trying to find the right affordable gift brands and products for your whole family? Don't worry. Robotime has got you covered! We have prepared a detailed list of Christmas gift ideas for different age groups to help you better and more effectively choose the most suitable gifts for your family and friends.
A quick look at the best holiday gifts for you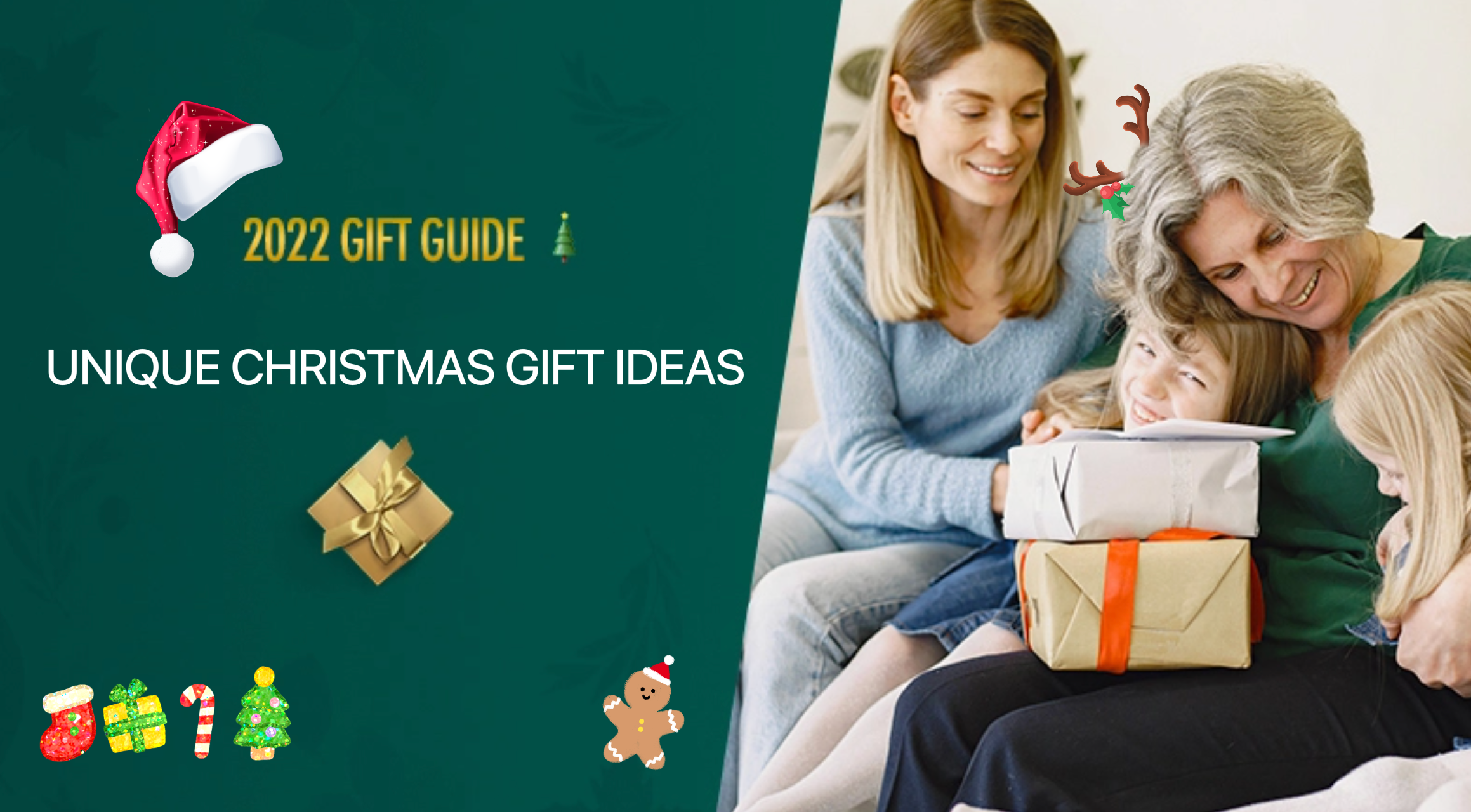 Whenever we think of buying gifts for Christmas this year, the first few things that may come to mind are flowers, cards, and so on. However, these gifts seem to be nothing new. Especially during important family reunions like Thanksgiving and Christmas, it seems that ordinary gifts of flowers are no longer enough to express your love and care for your family and friends. In recent years, DIY handmade creative gifts have become the new holiday gift-giving trend. Especially during important family reunions like Thanksgiving and Christmas, if you give each of them a DIY 3D puzzle-type gift, I'm sure it will impress everyone! Compared to traditional holiday gifts, these creative DIY craft toys can bring fun and develop a special bond between family and friends. These types of puzzle and model-building kits need to be hand-assembled. You can build alone or team up with family and friends and build together while feeling the sense of joy of collaboration. More importantly, the moment the kit is completed, you will get an unprecedented sense of accomplishment, which other gifts can not replace.
Here we will recommend some of our best-selling items - the selection includes different age groups and difficulty levels- you can choose according to your personal needs.
Gift for Parents & Seniors
When it comes to toys, people naturally think of children. In fact, the elderly need the companionship and comfort of toys just as much as children do. Studies have shown that children aged 7 and seniors aged 70 have surprisingly similar scores in their desire for pampering, care, comfort, group play, and many other factors. A study by an American medical expert a few years ago found that people who started playing with adult educational toys before the age of 50 had only 32% of the general population's incidence of Alzheimer's disease. Robotime DIY 3D wooden puzzle toys can effectively prevent dementia, loneliness, and other problems, enhance the interest of the elderly, and give them hope for life!
Here are some of the recommendations: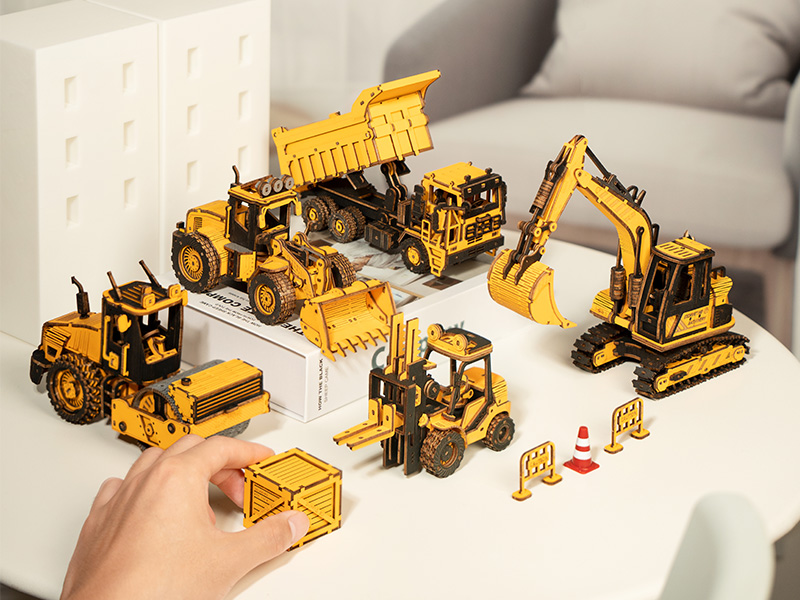 This incredible wooden 3D puzzle series includes five models of engineering vehicles. While assembling the pieces, your parents will marvel at the rapid progress of the times and the development of modern technology.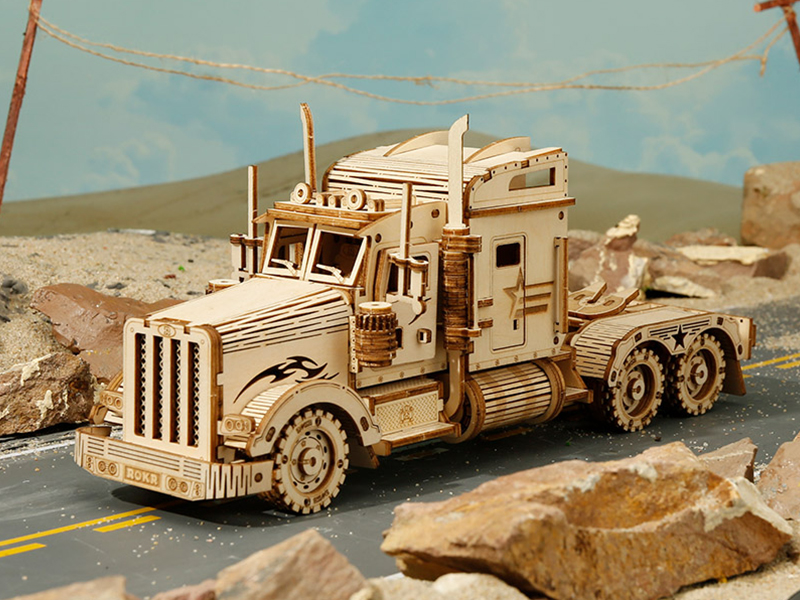 This is a 1:40 vintage truck scale model. Consisting of 286 wooden pieces, this 3D puzzle will take you back to the 1980s.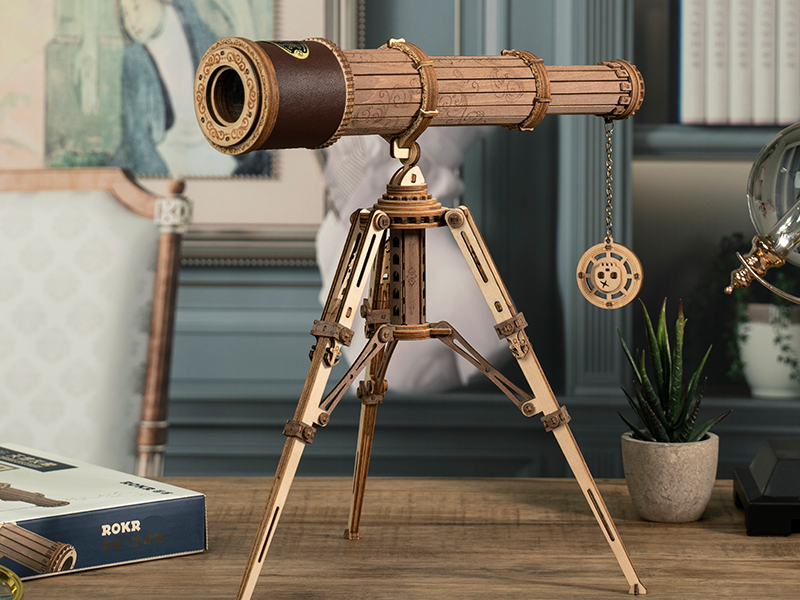 If your parents like technology and exploration, then please do not miss this monocular telescope model. This exquisite 3D puzzle can be used as a real telescope after you finish assembling it!
Gift for Adults
Nowadays, more and more adults are also obsessed with toys. When adults enter the workplace, their daily life is boring, without challenges and breakthroughs. In this case, their spiritual life is gradually deprived, and their desire to know the unknown decreases, making them lack passion for life and become increasingly depressed. Our DIY craft toys will stimulate adults' desire for exploration, help you release stress, and rediscover the joy of life! Here are some of the gift options for you: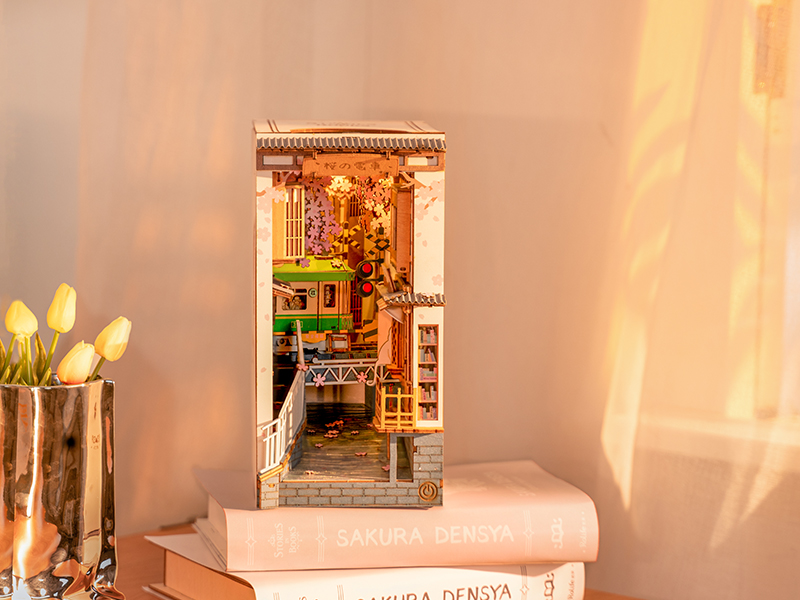 This is a well-designed DIY bookshelf insert kit that shows you the beautiful Tokyo street scene in Spring with a tram crossing the bridge and cherry blossoms in the sky. Build it with your hands, and this book nook will charm your bookshelf or desktop.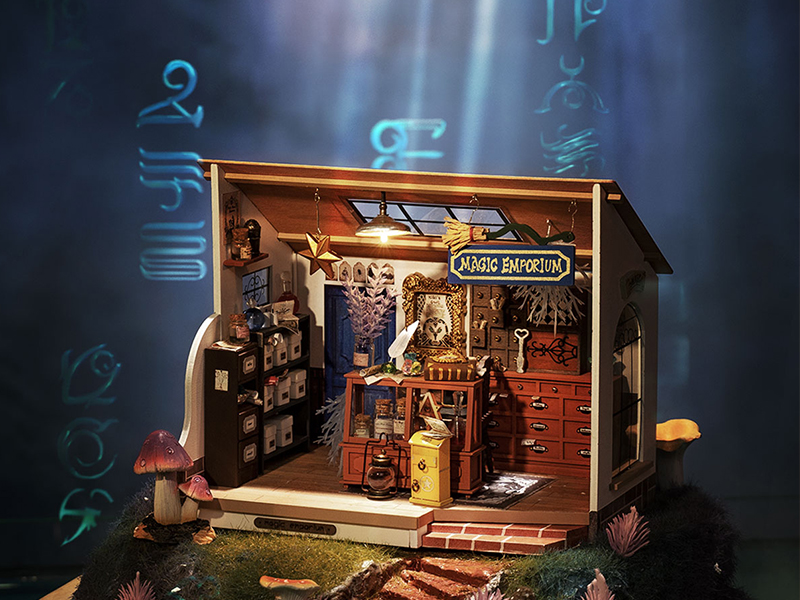 If your family or friends like magic and divination, then this magic miniature dollhouse kit is also a good choice. Rolife will provide you with all the tools you need for a smooth DIY experience. You could follow the instructions to build the house step by step and explore the story behind it.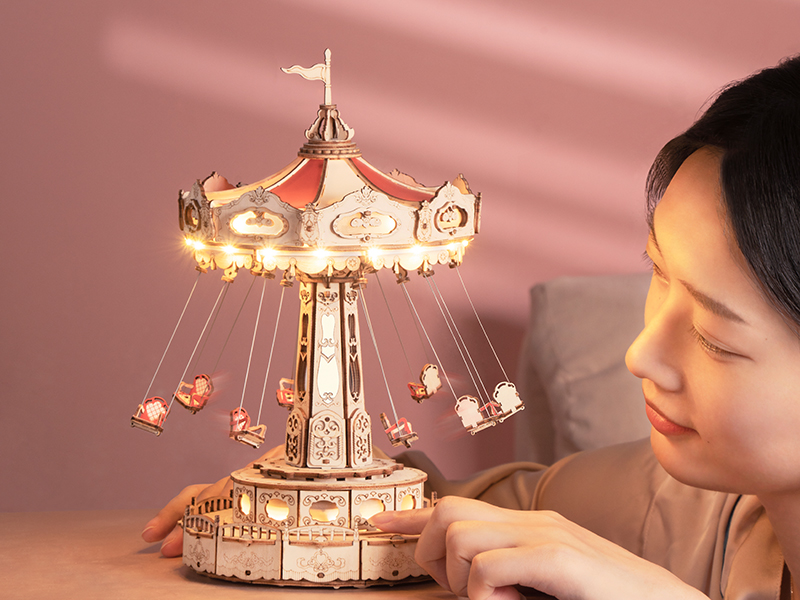 Music boxes are also an excellent choice for holiday gifts. And with our music box kits, you can assemble with your hands! The design of this music box puzzle is inspired by the classic swing ride in amusement parks. After completing the assembly, the seats will rotate with the music, bringing you a wonderful experience.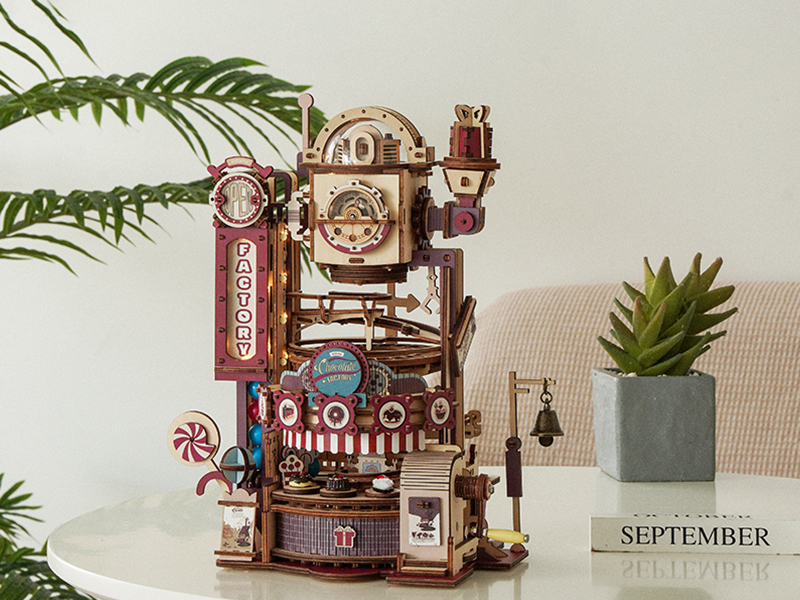 Many people have seen Charlie and the Chocolate Factory, one of their favorite children's movies. And this product, we make the chocolate factory into a wooden marble run 3d puzzle model. You can create a chocolate factory of your own! Once assembled, you can simulate the candy production line. Isn't it exciting! This product will be the perfect choice for holiday gift-giving.
Gift for Kids & Teenagers
Of course, Robotime also offers many Thanksgiving and Christmas gift options for kids and teens. Compared to hands-on toys for adults, these are relatively less difficult to assemble and more suitable for kids and beginners to play with. We believe that handmade toys can bring unlimited fun to children and exercise their patience, focus, problem-solving skills, and hands-on abilities.
1
Kids' Little Warm Space
Rolife Little Warm Space Series Miniature Dollhouse
Difficult Level: ★★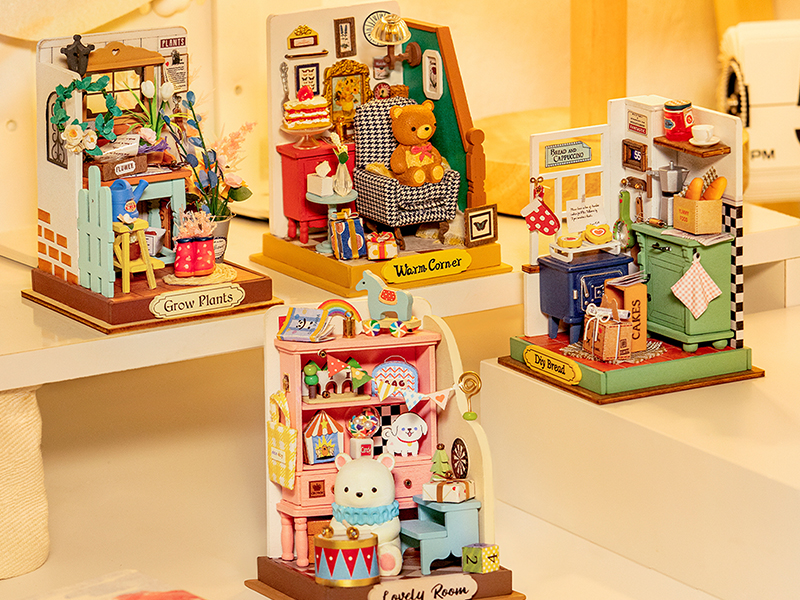 This adorable miniature dollhouse collection includes 4 different kits. This series focuses on the cute little things in our daily life, such as teddy bears, small toys, soft sofas, and potted plants displayed in our homes. A perfect gift for your younger kids on Thanksgiving or Christmas!
Rolife Horse Model 3D Wooden Puzzle
Difficult Level: ★★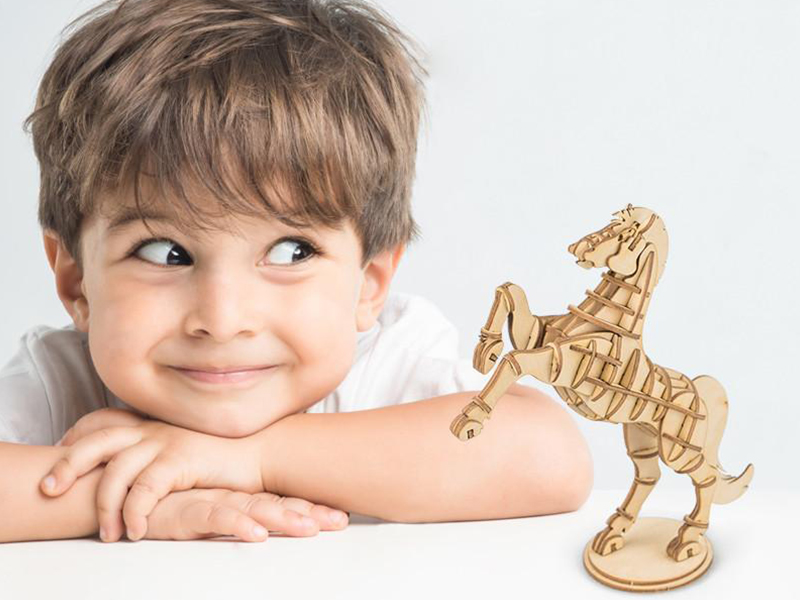 3D puzzle is a great educational toy for children to learn about animals. And our Rolife Horse wooden 3D puzzle is definitely a good and unique gift choice for your little ones on holidays.
Rolife Turtle Model 3D Wooden Puzzle
Difficult Level: ★★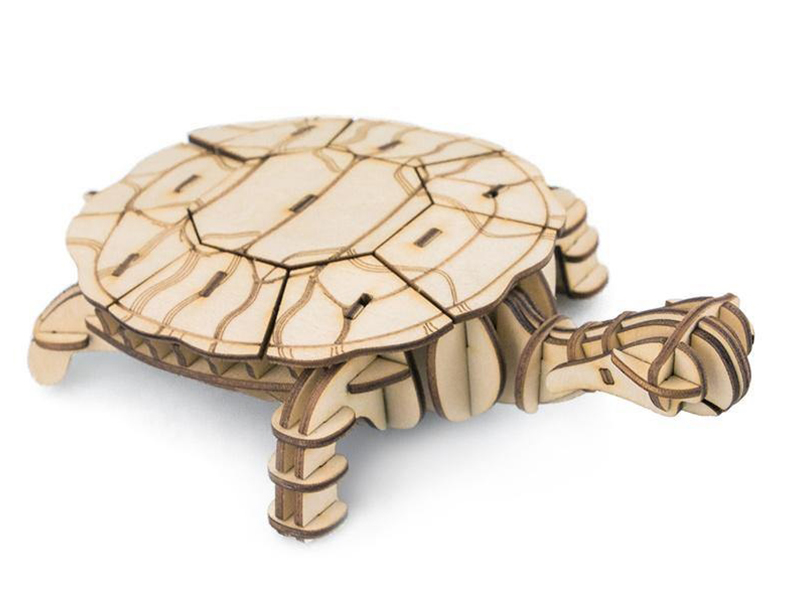 This lovely and easy-to-build turtle model 3D puzzle is also a great gift for kids to learn more about wild animals.
If your children love amusement parks, then they will love this Ferris wheel kit! It's not just a wooden 3D puzzle, but also a music box after finishing it. We believe this will be a perfect gift idea for all kids and teens.
Gift for Home Decor Lovers
More importantly, our toys are beautifully made and have a very high artistic value. As mentioned earlier, many of our toys are also good home decorations after completing the assembly. Feel free to display these models on your desktops, shelves, walls, bedside tables, etc. Here, we also have some amazing gift ideas for home decor lovers: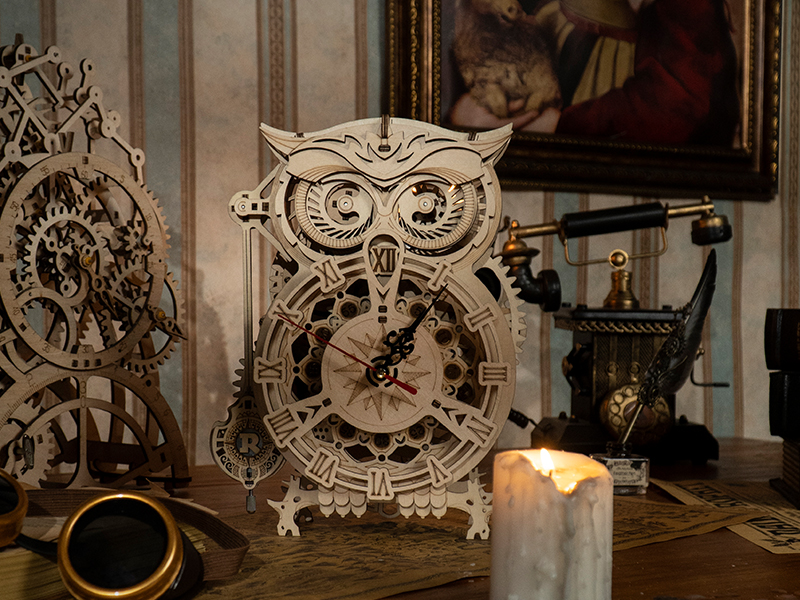 If your family or friends love clocks, then this DIY clock will be a perfect gift for them on holidays. This mechanical gear clock puzzle kit is designed with a lovely owl shape, which is suitable for all ages. You can place it on walls or desks after finishing it. Be prepared for the "WOW" moment whenever someone visits your home!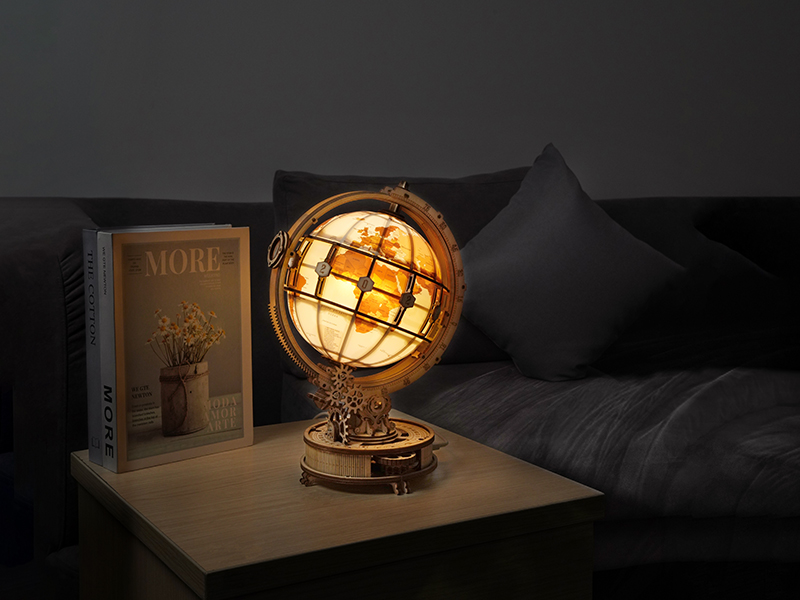 Globe is also a very good home decor choice for many people. Our well-designed globe puzzle can not only be built by yourselves but also as a beautiful night light with a warm glow for your room! It's also a practical Thanksgiving and Christmas gift for all your family members.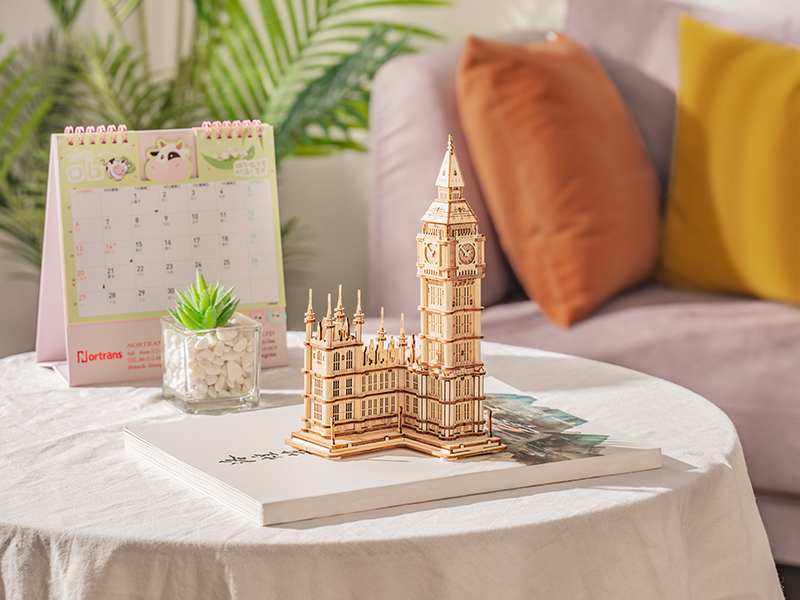 Last but not least, if your family or friends love traveling, these Big Ben & Tower Bridge puzzle sets will be a suitable gift for them to place at home - the two iconic architecture on the banks of the Thames in London. Both kits come with LED lights, adding a touch of glamour to personal space.
Conclusion
DIY craft toys are a new trending gift choice for your friends and family on holidays. This Christmas, you don't need to worry anymore. Because we provide you with 14 creative and unique gift ideas to help you make decisions. We believe there's nothing more important than seeing your beloved ones smile when they receive your gifts. If you want to discover more fantastic holiday gifts, please visit Robotime official for more information!