10 Best Unique Crafts She Will Love
10 Best Unique Crafts She Will Love
10 Best Unique Crafts She Will Love
The perfect gift for a woman is one that speaks to her interests so you can show exactly how much you care. In this post, we've done the homework for you and rounded up 10 unique crafts that she will love. If she's a crafter, she's guaranteed a fun time creating beautiful pieces. Otherwise, these can be wonderful handmade gifts that you've built yourself. So, without further ado, let's head on to the list.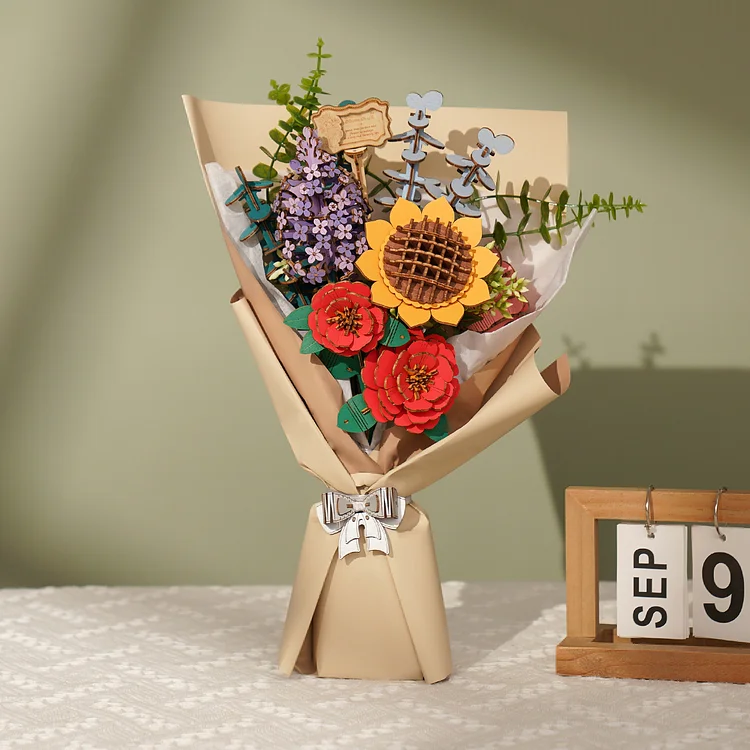 Women love flowers, making this a great crafty gift that suits just about any lady of all ages. It's also a thoughtful alternative if your recipient is allergic to actual flowers. Plus, these flowers that never wilt can be a great symbol of everlasting love that can stand the test of time. Each of the flowers in the bouquet comes with a profound meaning that you can emphasize in a heartfelt letter that you can add to this gift for her.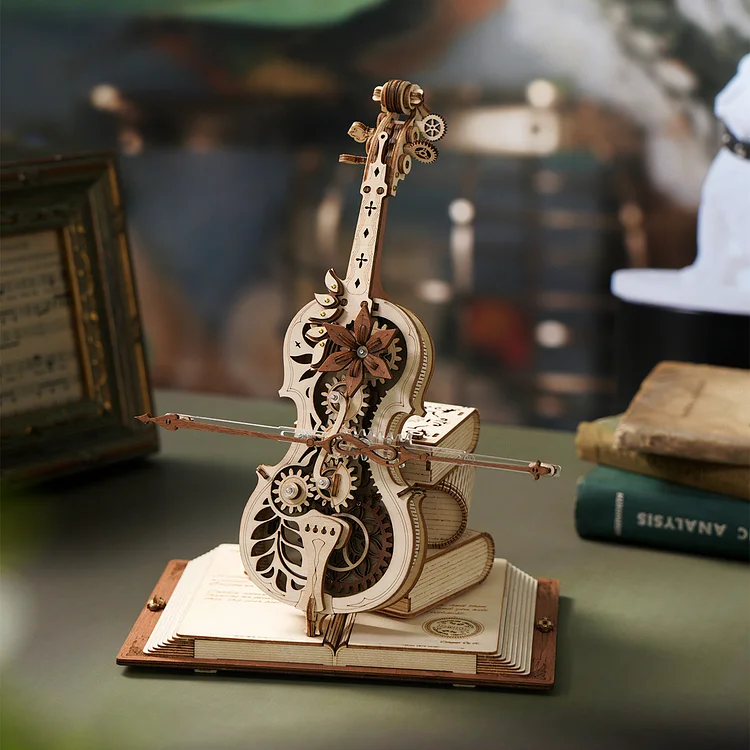 If your gorgeous recipient is musically inclined or simply has a taste for music and beautiful things, the Magic Cello is a neat gift that she can enjoy. As a display piece, it oozes a retro high-class feel with its European pattern and six-petal flower. Its romantic aesthetics combined with the gears turning in the hollowed-out body and the bow moving left and right creates a magical experience that's made even better by this self-playing cello's Nocturne, Op.9, No.2 in E-flat.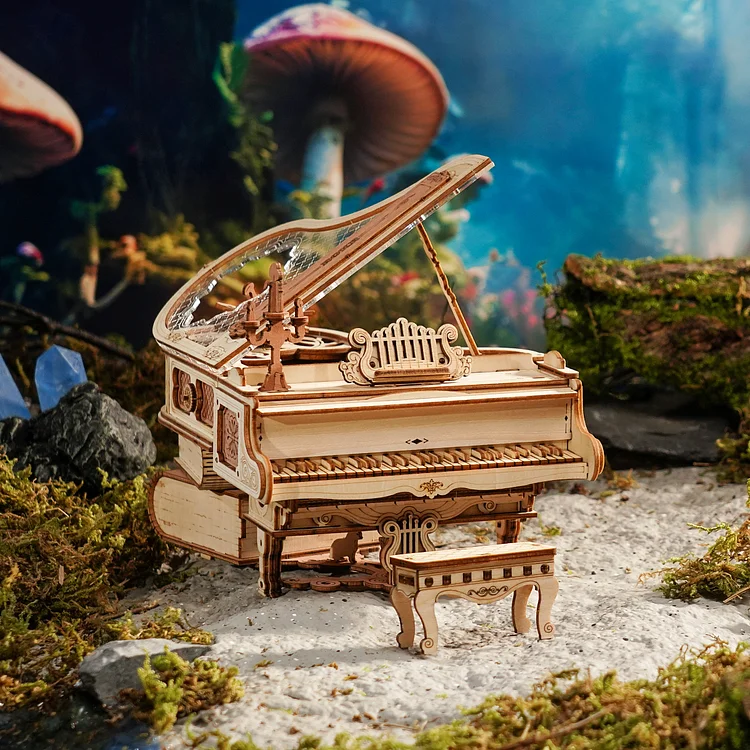 If your special lady has a preference for pianos, then she might prefer this mechanical music box. It takes the Magic Cello's concept - a self-playing musical instrument in an ornate Victorian design with mesmerizing rotating gears - and places it in a grand piano. She can watch as the keys rise and fall on their own while producing enchanting melodies. There are also so many details to explore from the antique books that support the piano to the cute little cat hiding under.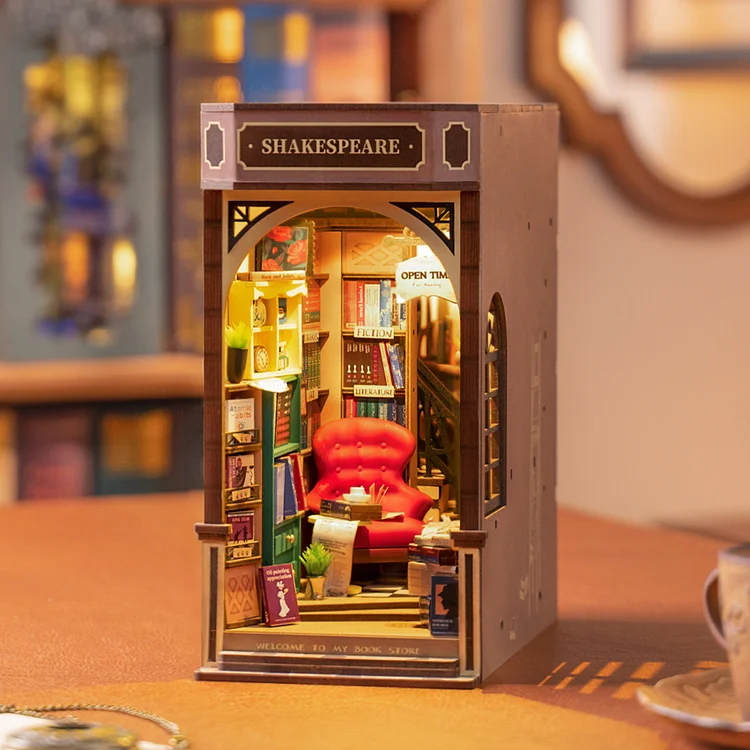 Book nook shelf inserts are a wonderful addition to any bookworm's collection. She'll no doubt love the warm retro vibes of Shakespeare's Bookstore. It has everything a book-loving woman adores from the multi-level shelves packed with charming books to the inviting reading longue with a comfy red velvet sofa, a potted plant, and a fragrant cup of coffee. There are also elements such as inkwells, stamps, and gift-wrapping kits to make it more authentic. It looks best in the dark with the lighting turned on so it's awash with a bright, warm light that makes it look even cozier.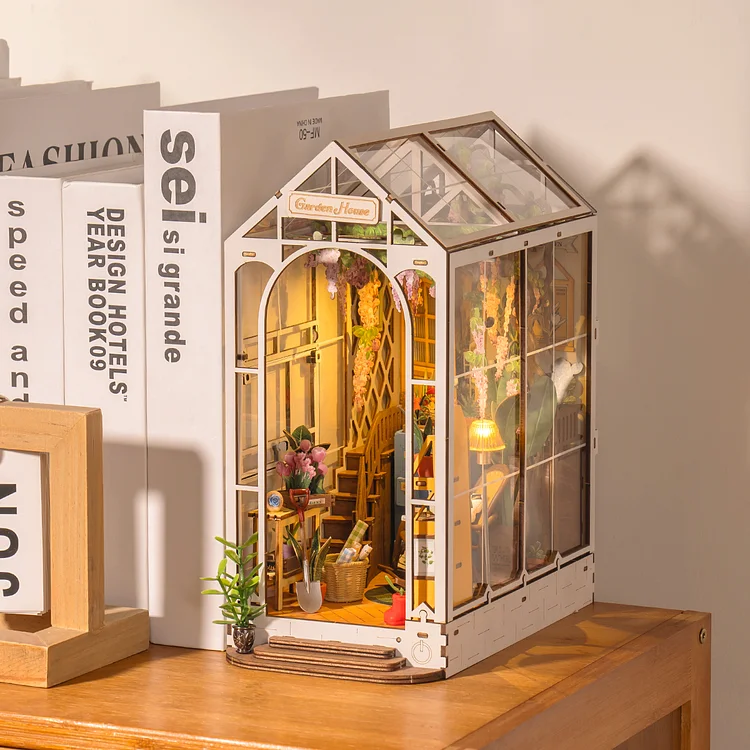 For girls who love gardening just as much as reading, how about a book nook shelf insert that combines the best of both worlds? In this rustic greenhouse, she can read undisturbed in a rattan chair with gorgeous plants and flowers like wisteria around her. She can open the side windows and door to invite the cool breeze in. At night, there's a tall lamp that will let her continue reading. Overall, it's a whimsical and elegant gift that highlights the simple pleasures of life.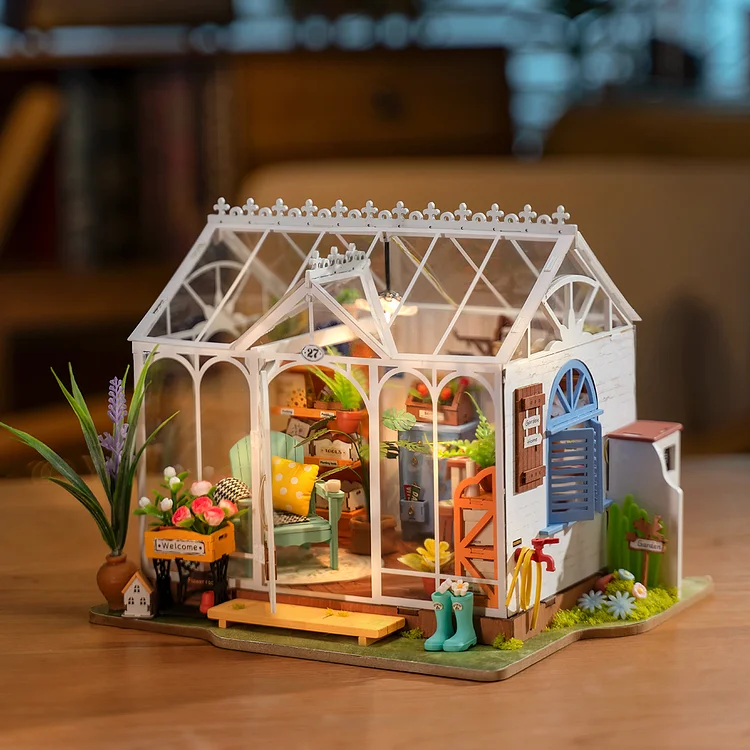 The Dreamy Garden House is similar to the Holiday Garden House but, instead of a book nook shelf insert, it's a cozy miniature house. This panoramic greenhouse will warm her heart with its greeneries, wooden furniture, and quaint little elements. At night, the flower chandelier lights up the entire house and envelops it in a warm and relaxing atmosphere. It's a crafty gift that women who dream about having a garden house will enjoy building.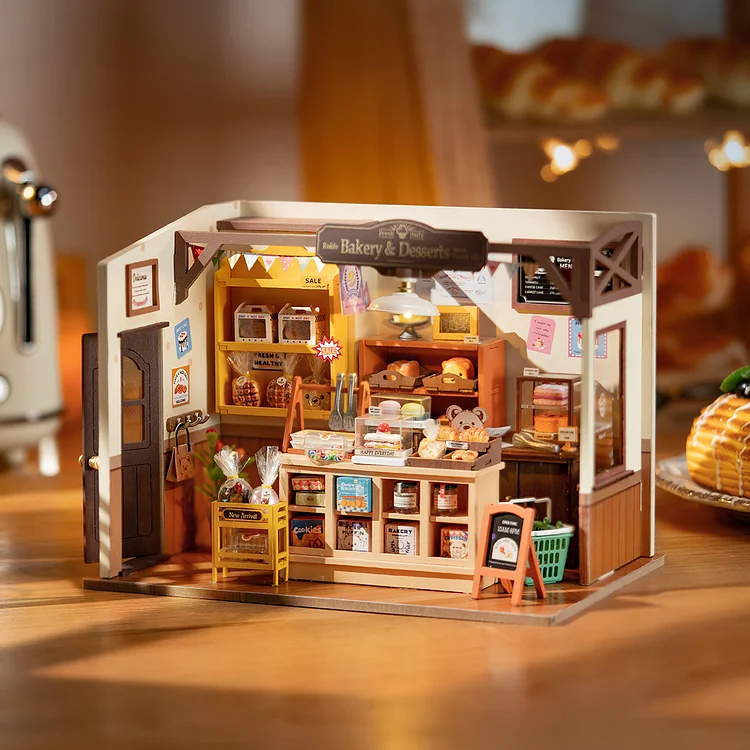 Becka's Baking House will make a great display piece in your mom's or grandmother's kitchen. It's a great way of thanking her for all those years when you woke up or came home to the delicious smell of baking bread. You can even build this miniature bakery with her as a fun way to spend time together. Every time she sees this retro miniature house full of baked goodies, it will warm her heart, knowing that this is a precious gift from her loved one.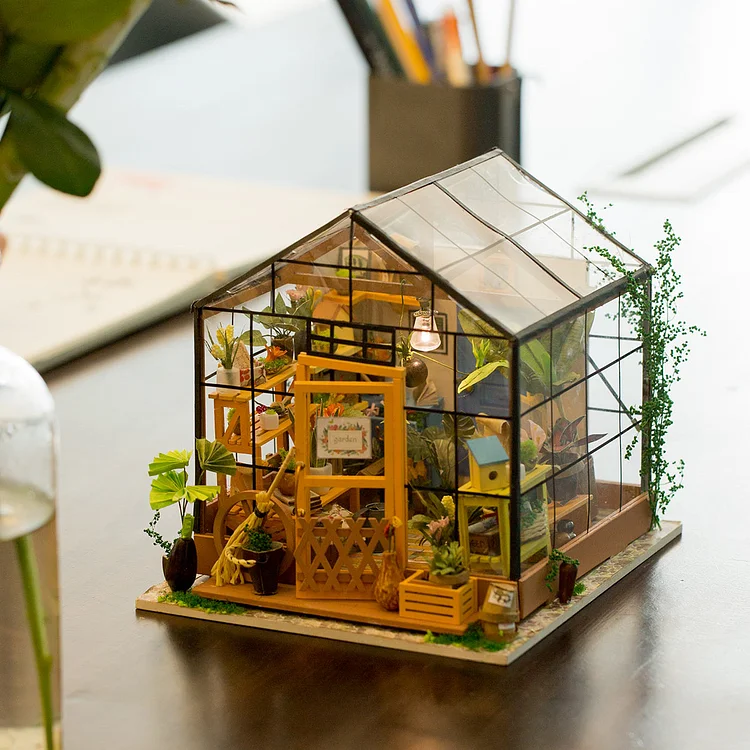 For women who enjoy creating miniature houses, this challenging dollhouse full of flowers and plants will make a great gift. Unlike the Dreamy Garden House which is great for average builders, Cathay's Flower House is much harder to assemble and will take even experienced crafters about 16 hours to build. It's an incredibly detailed kit that your recipient will have to build from scratch. This beautiful masterpiece will give her an immense sense of satisfaction and one she can take pride in upon completion.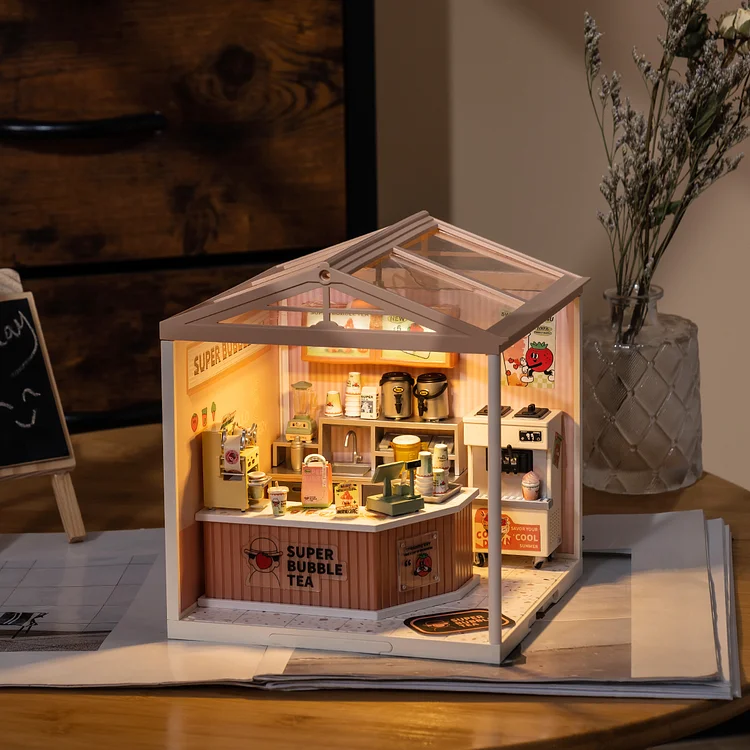 If you'd like to introduce your female friend to the joys of building miniatures, the Double Joy Bubble Tea is one of the best ways to do that. Not only does it feature the super trendy milk tea, but even beginners can assemble it in about an hour. It doesn't need painting and glue either since the parts are mostly finished and can be plugged and snapped into place. Despite its simplicity in terms of assembly, this cute bubble tea house comes with many interactive elements like the cabinet doors that open and the paper cups and straws that can be taken out.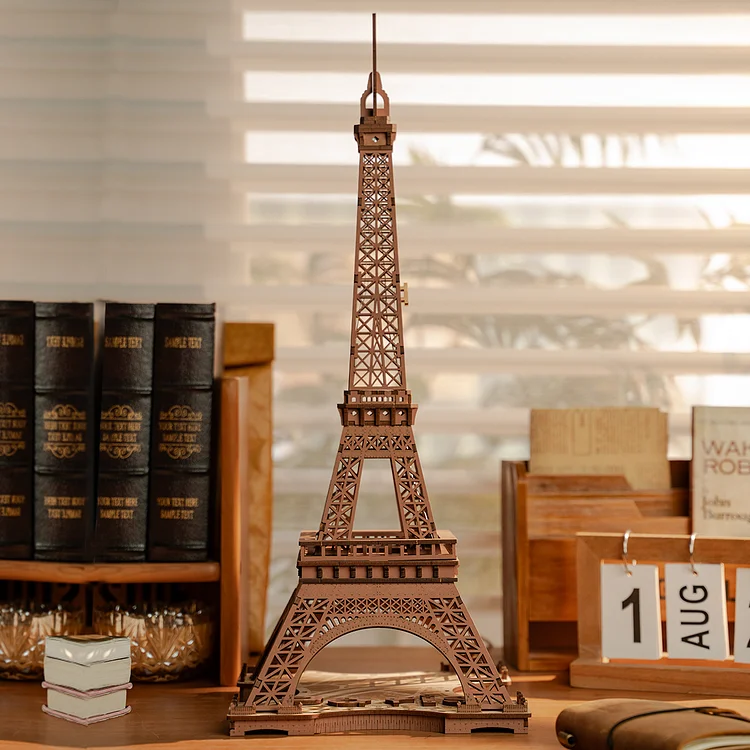 Finally, for women who love traveling, especially those who are fond of the Iron Lady, there's no better gift than the Night of the Eiffel Tower. This is an accurate architectural model of the City of Love's world-famous landmark, maintaining not just its iconic lattice structure but its wrought iron look as well. It even comes with four lighting modes so your special lady can use it as an impressive centerpiece and lamp combo in her office.
There you have it - 10 unique crafts that you can gift your wife, girlfriend, best friend, mom, grandmother, or aunt. Whether you gift it as a kit or an assembled handmade piece, these are beautiful pieces that she will surely appreciate. Make them even more sincere by adding a handwritten letter or building these kits together as a bonding sesh.