How to Apply for ROBOTIME Part Replacement Service: 3 Easy Steps
How to Apply for ROBOTIME Part Replacement Service: 3 Easy Steps
How to Apply for ROBOTIME Part Replacement Service: 3 Easy Steps
If you receive ROBOTIME's products with missing parts or need to fix damaging/lost parts while assembling, don't worry! Here are 3 easy steps to apply for our part replacement service.
Step 1: click on the 'part replacement' page at the bottom of the Robotimeonline.com.
or visit: https://www.robotimeonline.com/pages/part-replacement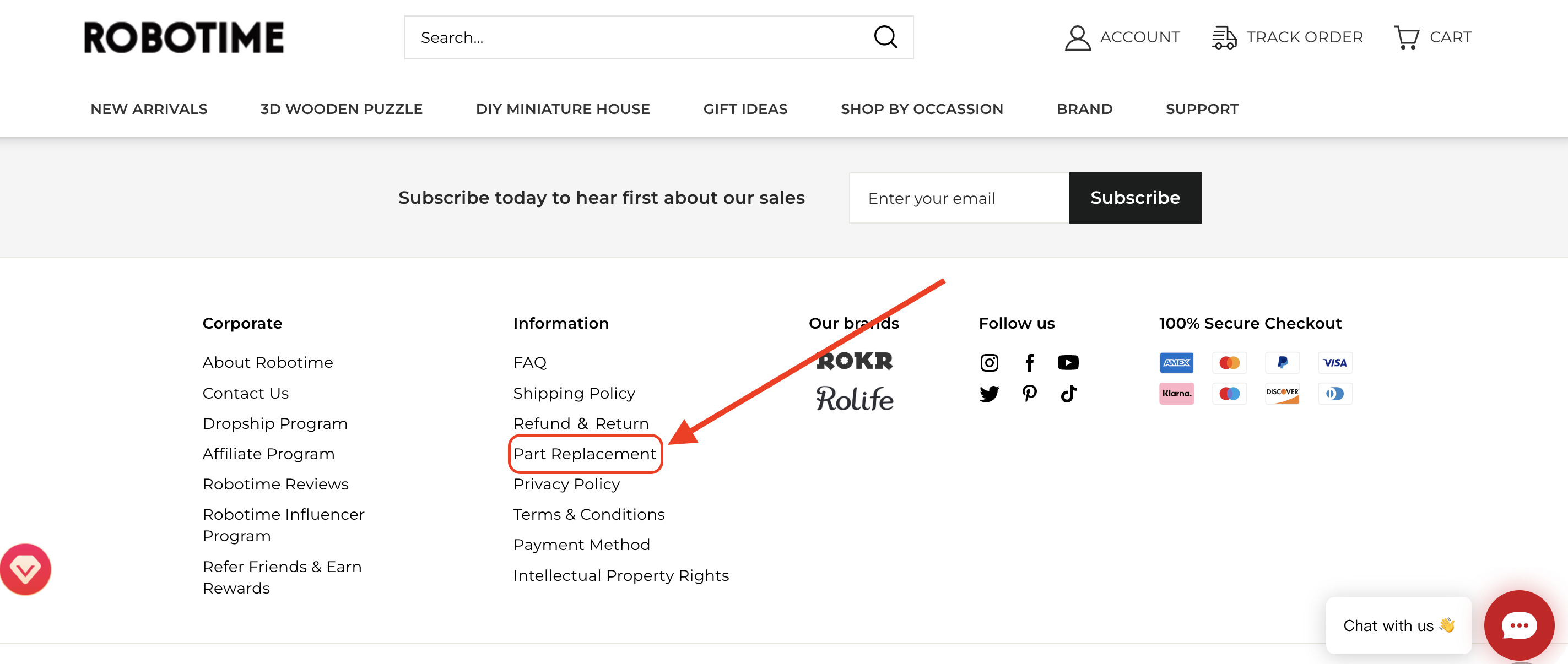 Step 2: Click on the online form

Step 3: Fill out the form & submit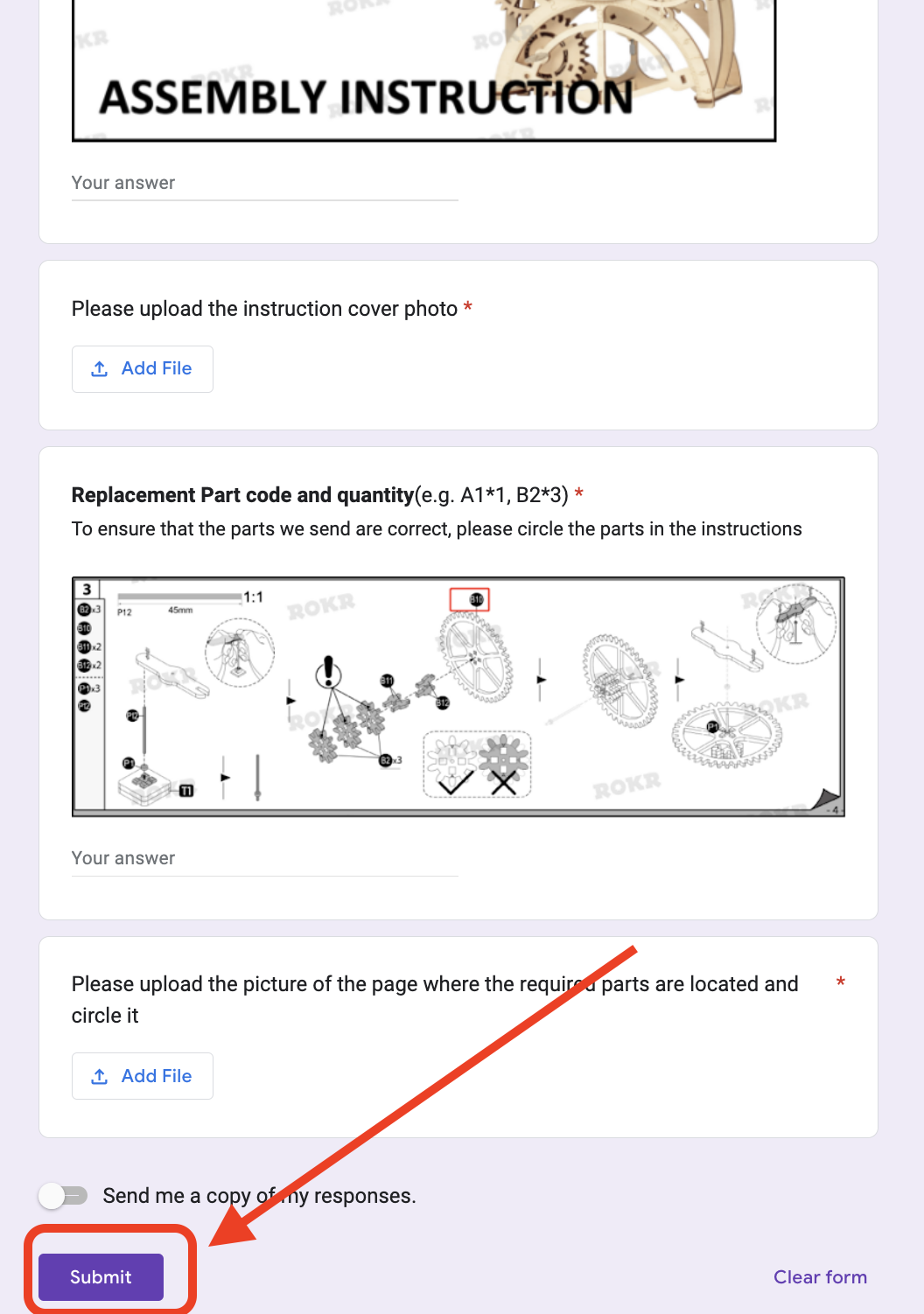 Done! Our customer service will contact you via email within 2 working days.
NOTE: Due to the customs policy of international shipping, tools like glue, wax, and battery may not be included in the package. But don't worry, these tools can be easily found in your local stores. If you need help figuring out which specific glue or battery matches your kits or need further help, please feel free to contact our customer service team: service@robotime.com